After nibbling on macarons, we set off in search of a street that Son had heard had a lot of good food shops.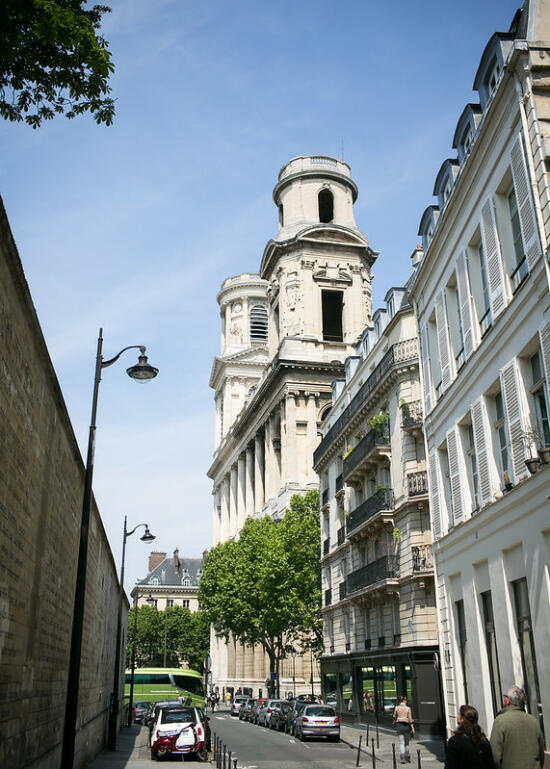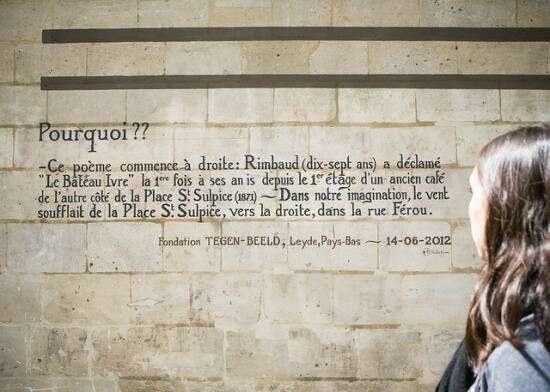 I loved this wall, beautifully covered in a poem. If we'd had more time (and were my French better), I'd have easily spent an hour there, leisurely reading the whole thing.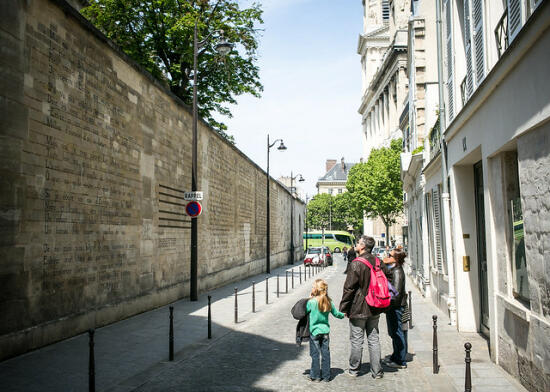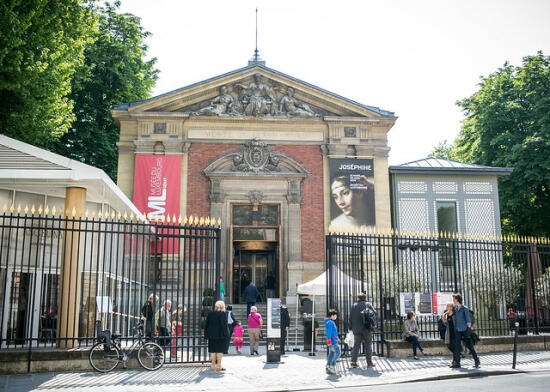 We passed by the Musee du Luxembourg and the Palais du Luxembourg, as we made our way around the edge of the Luxembourg gardens.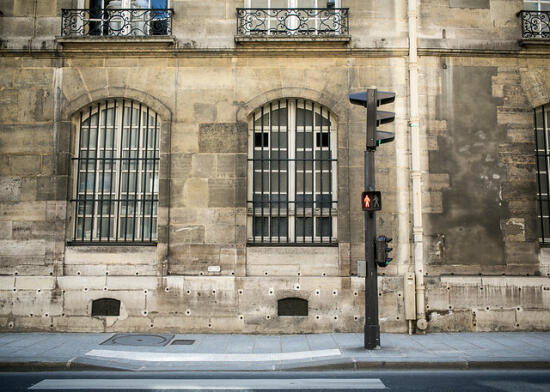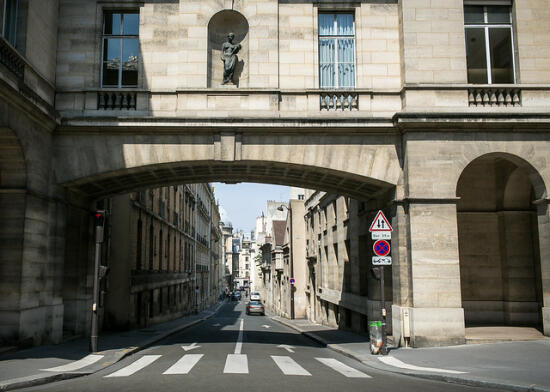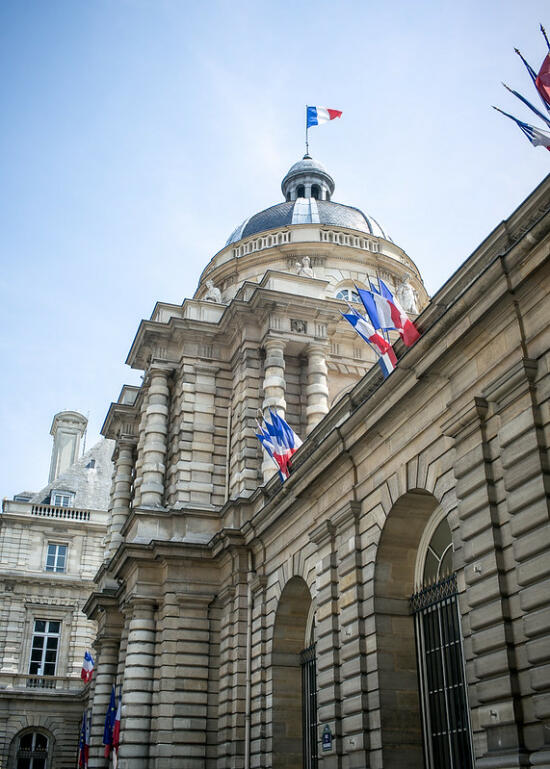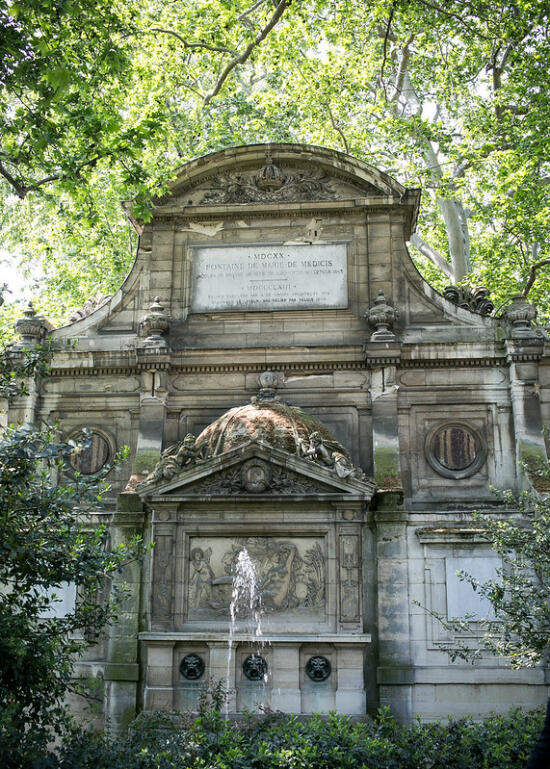 From there, we meandered past the Pantheon, which sadly was under construction at the time.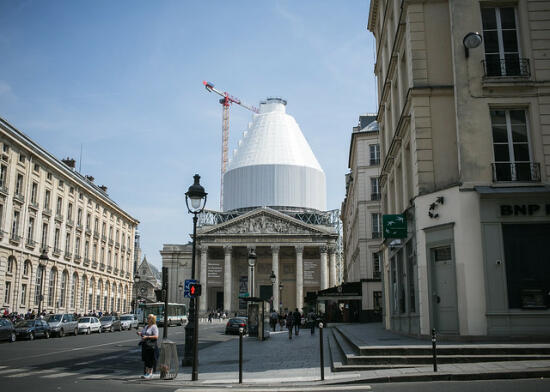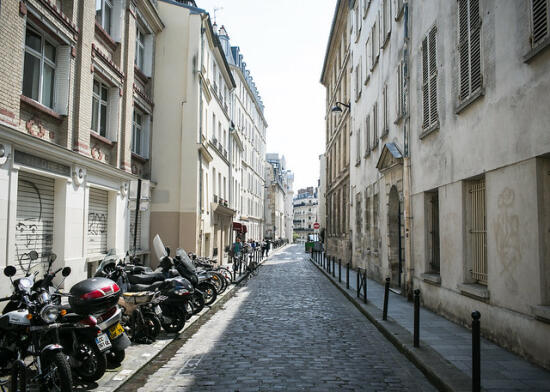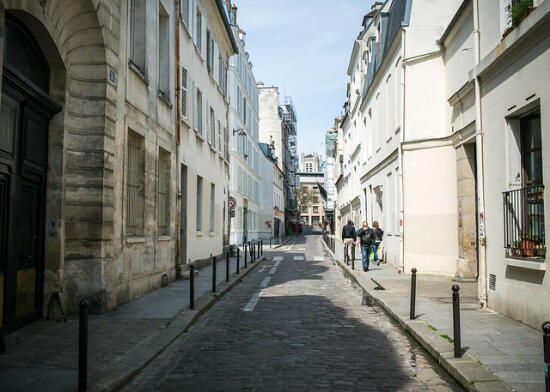 A few blocks later, we found Rue Mouffetard, the street we were searching for.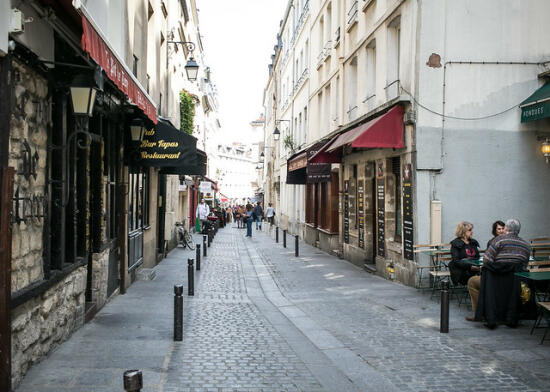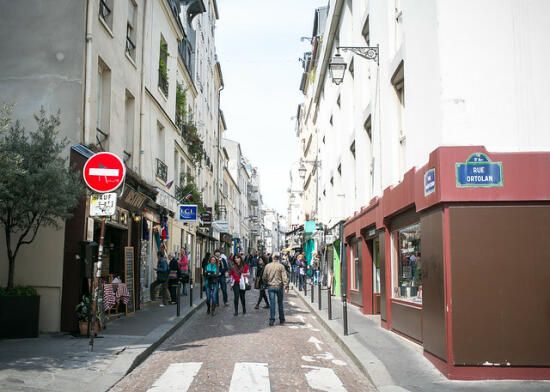 There were all manner of interesting food shops we would have loved to have browsed through. Sadly, it being a Sunday when we were there, most of them turned out to be closed.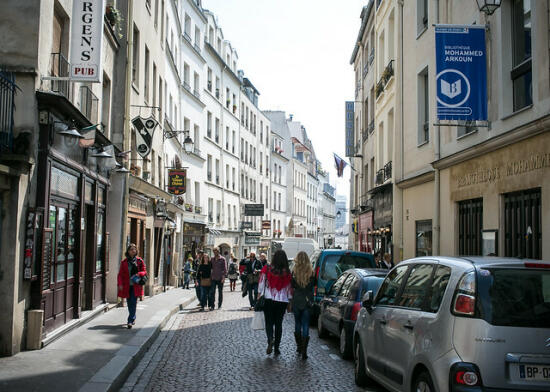 Luckily for us, we happened upon a chocolatier that was open – Chocolats Mococha.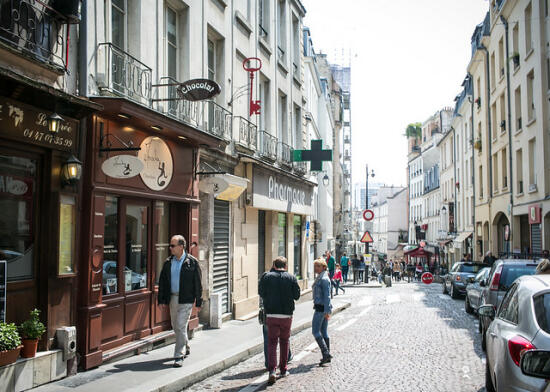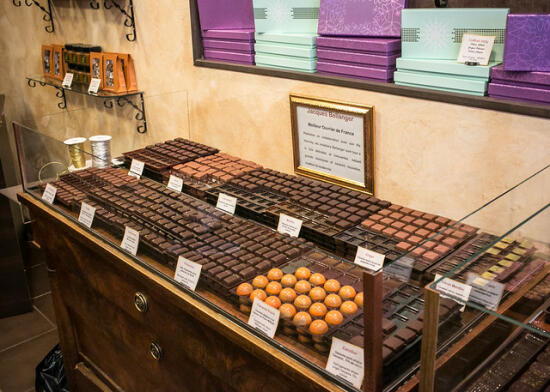 Anyone who knows my mom knows that she loves chocolate, so this was a lucky find, especially since macarons would have never lasted the week (and multiple flights) until we'd be back at home.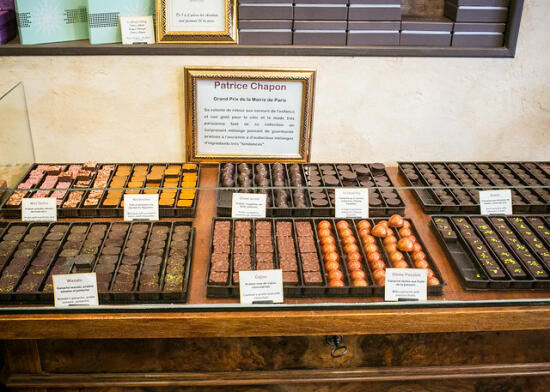 Chocolats Mococha is a shop that features the chocolates of several artisans, each who has their own display of chocolates around the shop.
From exotic flavors like passionfruit, wasabi, or basil, to more everyday caramel and milk chocolates, there were dozens of flavors available for our choosing.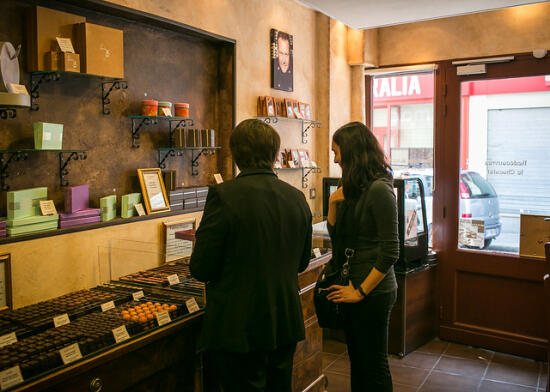 The woman working there was an absolutely sweetheart, and a huge help. Her English was about as good as my French, which meant communication was a struggle at times, but she apologetically powered through and helped us pick out all sorts of interesting chocolates to try, and to bring home.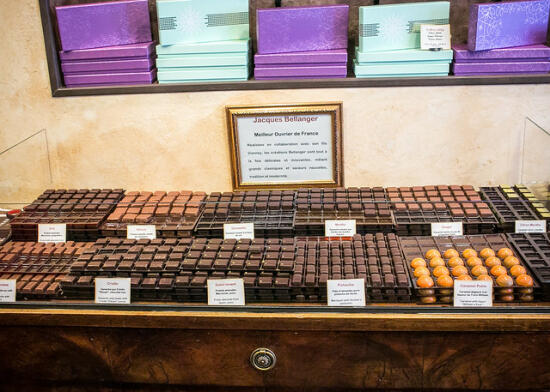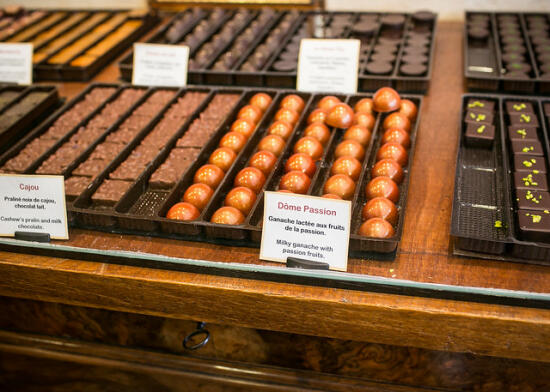 We would have loved to try one of everything, but decided to be somewhat reasonable – after all, there were still all sorts of other goodies in Europe to eat!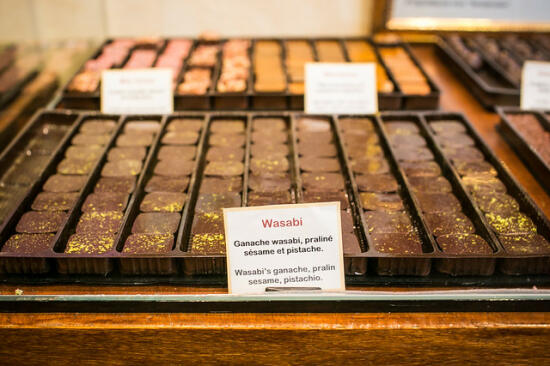 But yes, obviously we got a wasabi chocolate to try.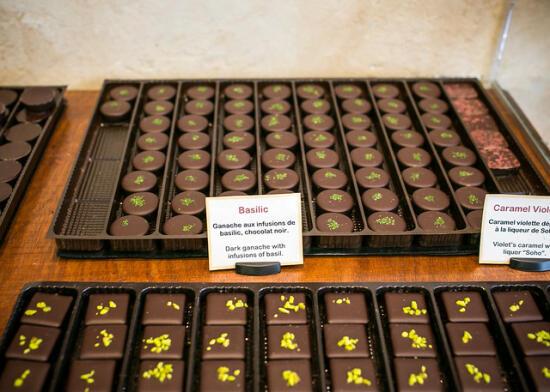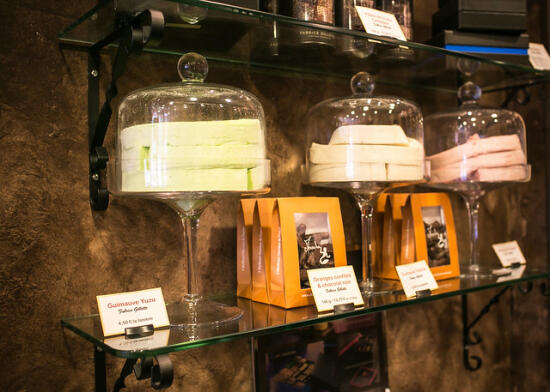 Chocolates in hand, we were ready to be off – but first, we asked her for a recommendation for somewhere to eat nearby. She suggested a restaurant just down the street – she said she goes there for lunch, often.
So off we went to find lunch… which I'll tell you all about, next week!