After a day filled with macarons, chocolate, tasty French food, and plenty of wanderings, we found dinner closer to home base.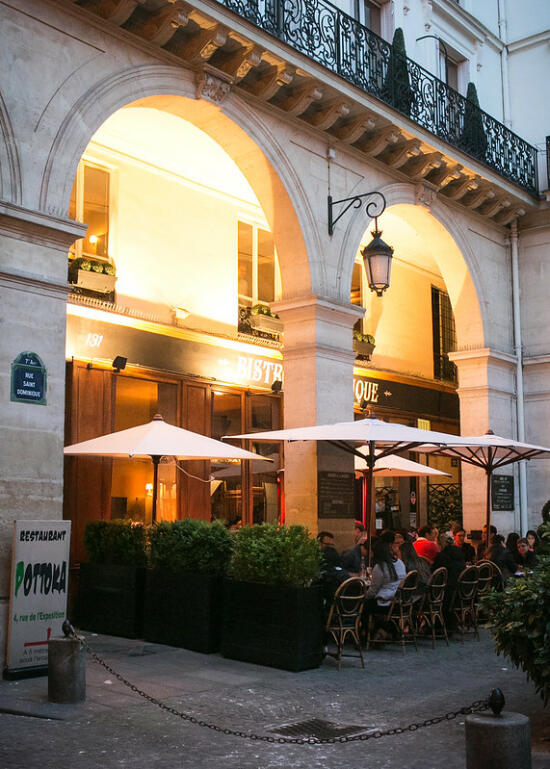 We had walked by La Fontaine de Mars a few times already, as it's on one of the little streets between our hotel and the Eiffel Tower.
When Son looked it up and found it had good reviews, it was an easy decision.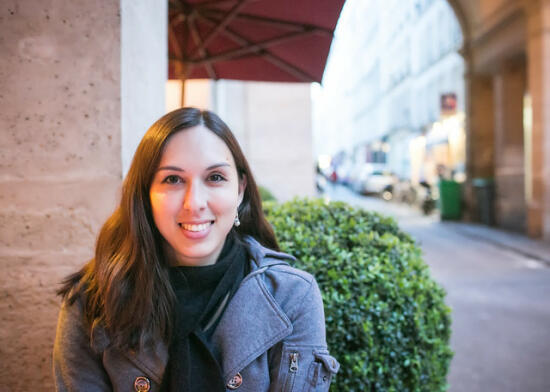 We were seated outside, which afforded us a nice view and a quiet meal. However, our table was practically in the street, which meant there were a few times we nearly thought we were going to get run over by a speedy passing motorbike or a car trying to squeeze down the narrow alleyway.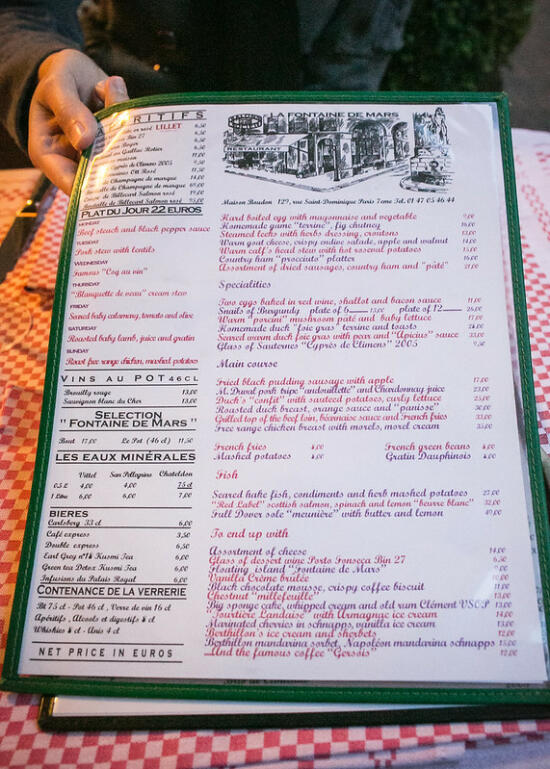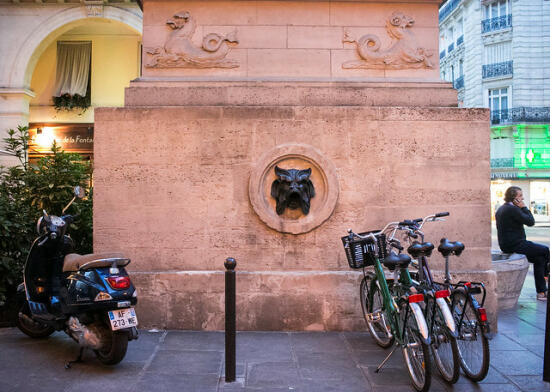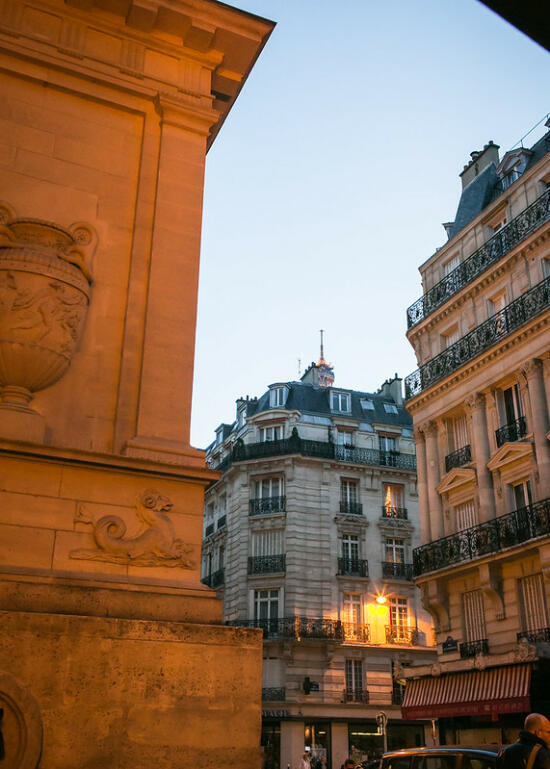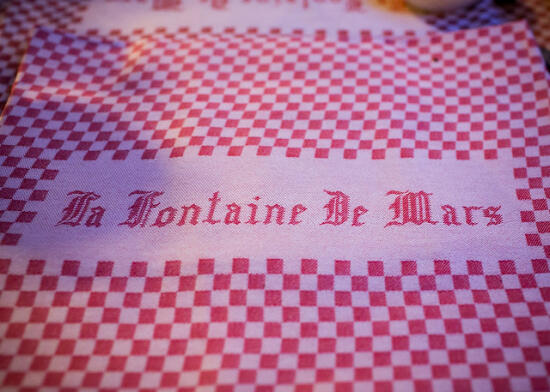 After perusing the English menu they keep on hand for tourists, Son decided on the confit canard (duck confit) – no surprise there.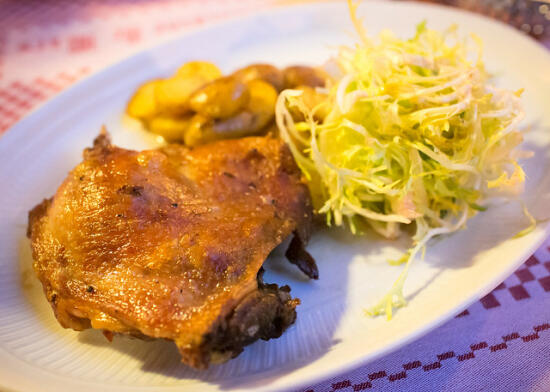 Seriously, Son has had duck for every sit-down meal so far in Paris!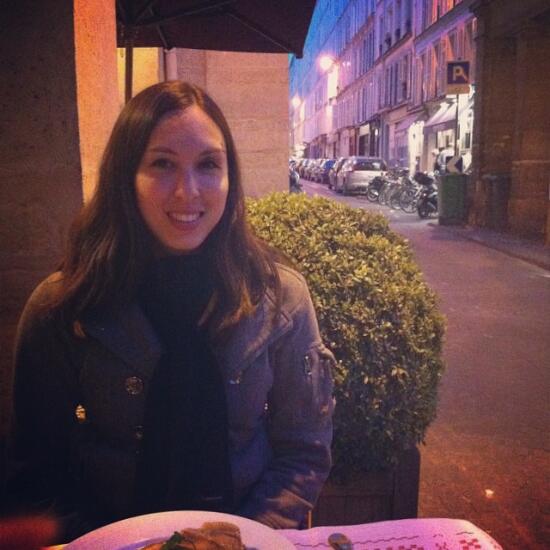 As for me, I got the Poulet aux Morilles (roasted chicken breast with morels and morel cream sauce). The chicken by itself was nothing special, but those morels! And that sauce! *swoon*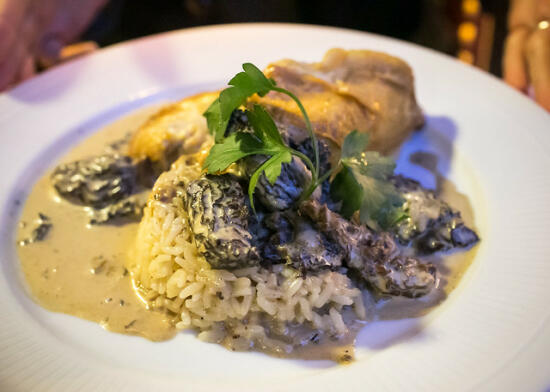 After dinner, we wandered just a bit more to walk off the meal, and go see the Eiffel Tower all lit up.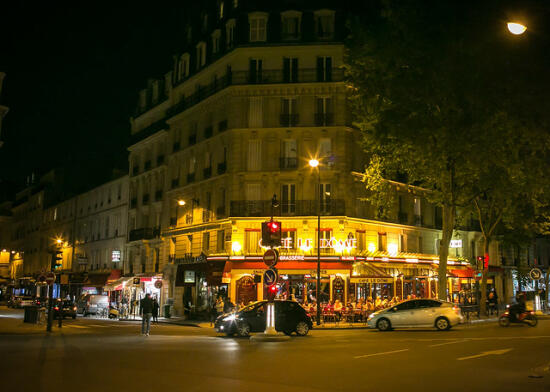 Paris is beautiful at night.