One of the lovely things about being further north than we're used to in late spring, is how late it stays light outside.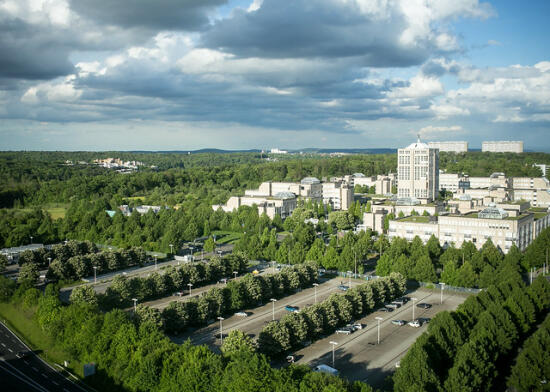 In LA at this time of year, the sun would be setting before 8pm.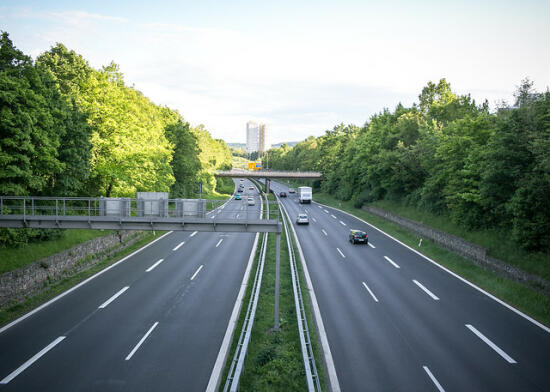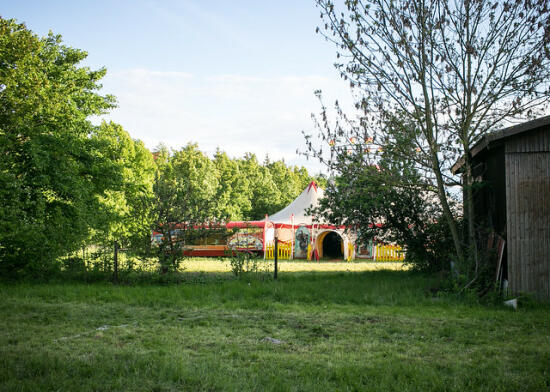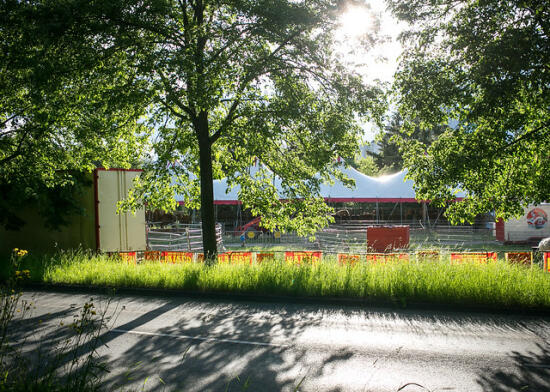 But in Stuttgart, we'd get more than an extra hour of sunlight every evening.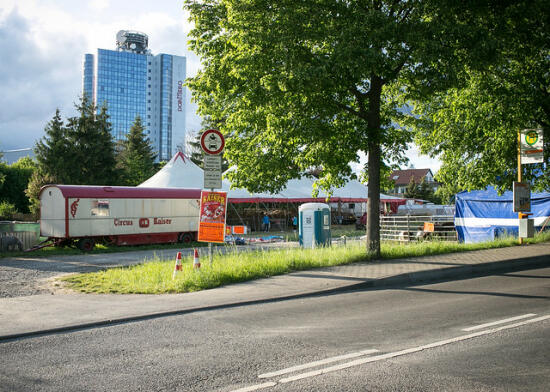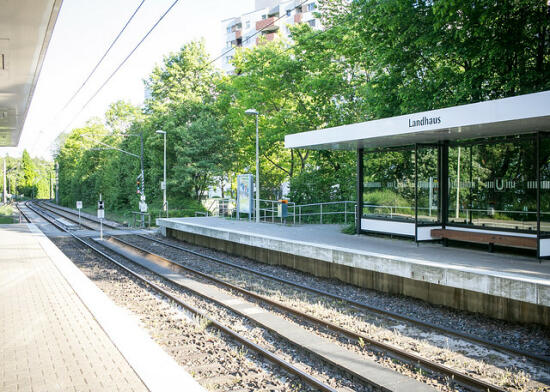 This came especially in handy midway through our time in Stuttgart – we were there for just over a week, arriving in Germany on a Tuesday evening and leaving a week later on a Wednesday morning.
On Friday, after several long days of work, our German coworkers decided it was time for everyone to go party!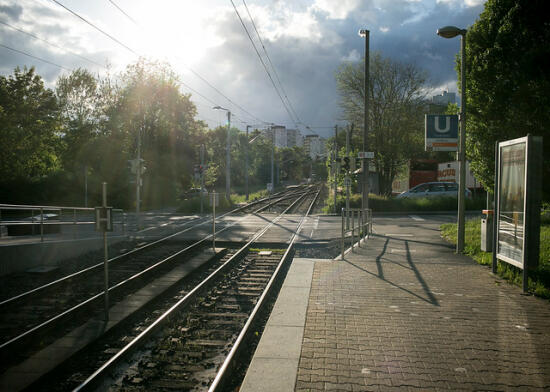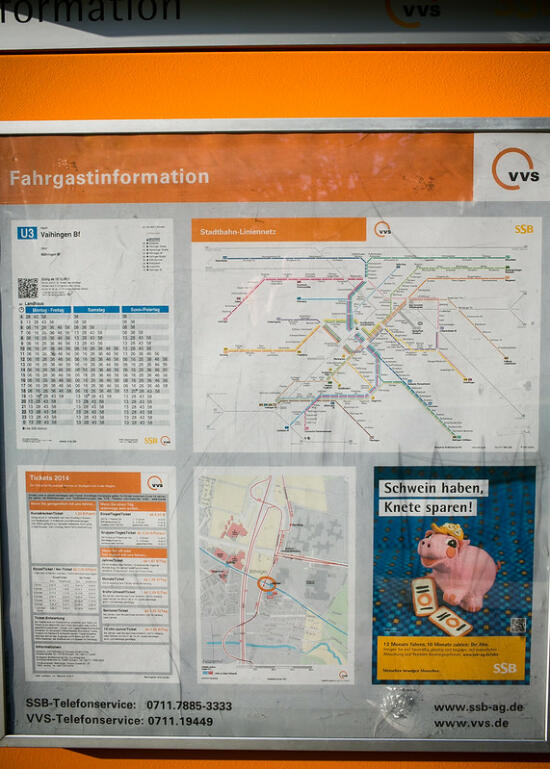 So at around 7pm that evening (though with that light, doesn't it look like it's first thing in the morning?!) we all hopped on the train.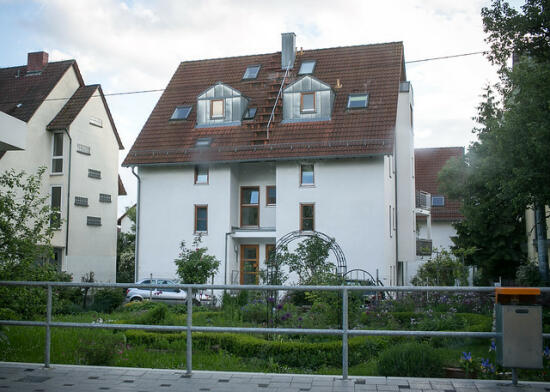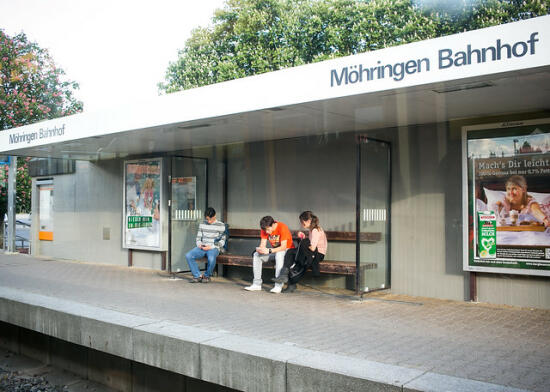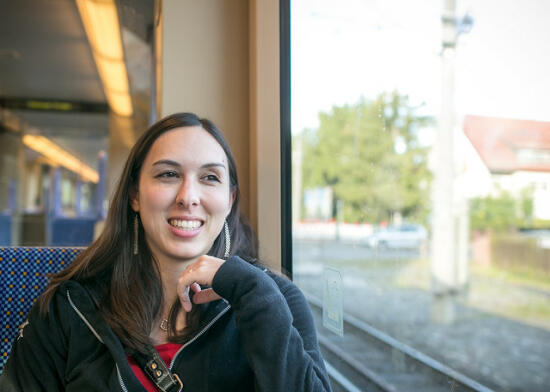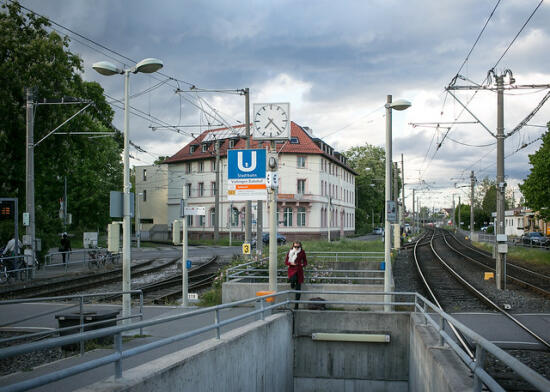 And headed to…
The Stuttgart Spring Festival!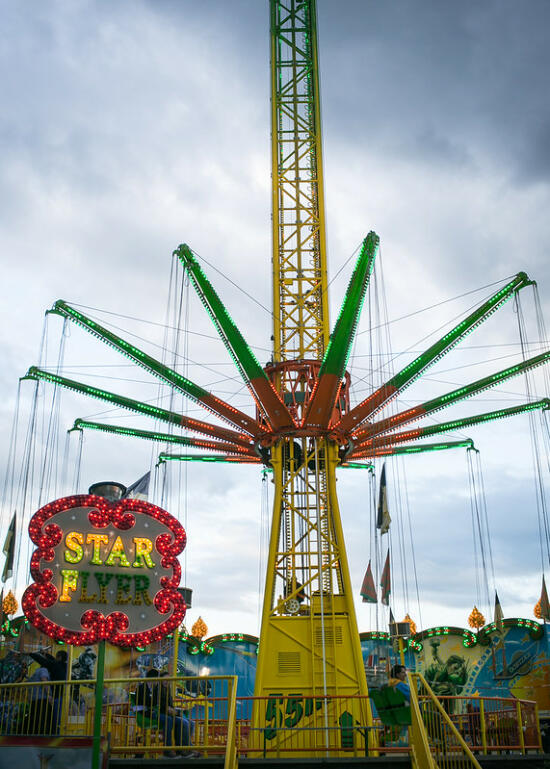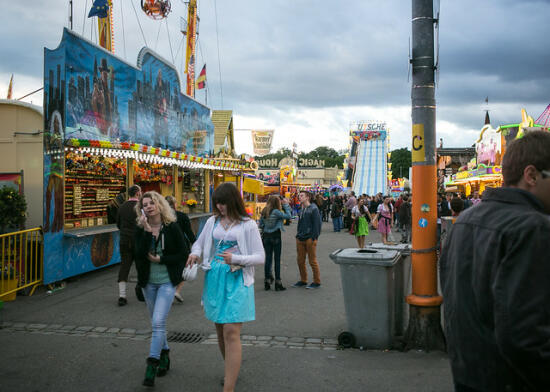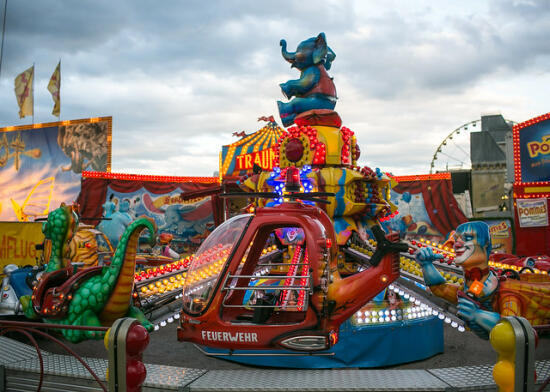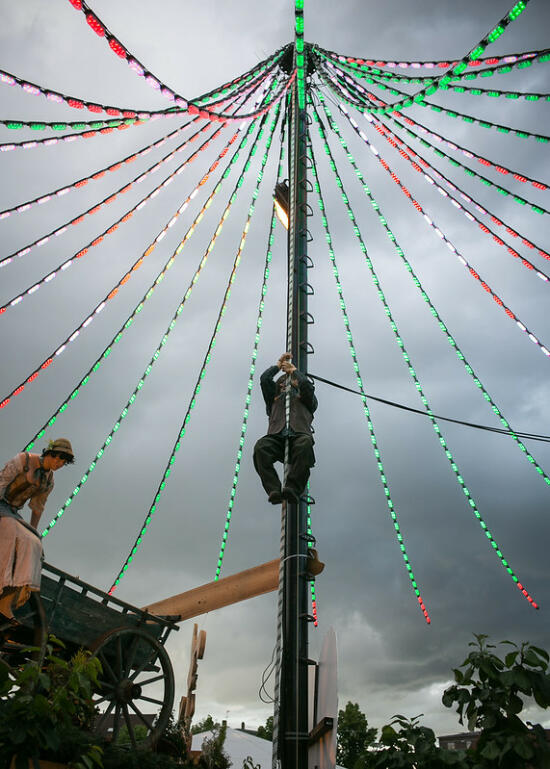 Apparently this festival is quite a big deal.
We were told people travel from all around to attend this festival. And apparently it's quite common for everyone to don their lederhosen and dirndl for the festival – the closer we got to the festival, the more people we saw dressed up!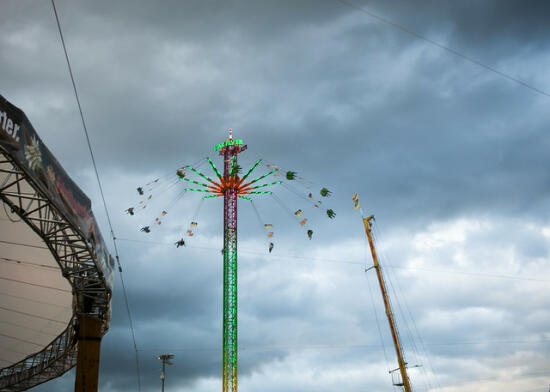 The festival is huge, filled with all sorts of rides, carnival games, and dozens of food stalls.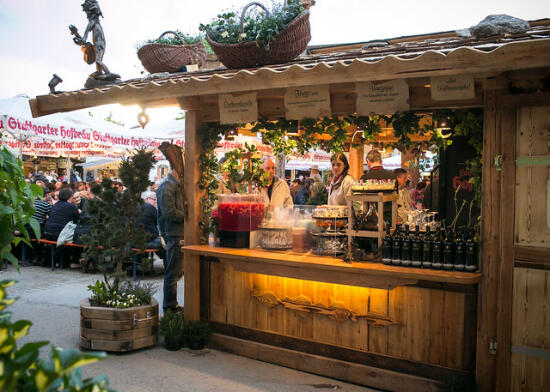 We found a table with all of our coworkers, then each of us gradually wandered off to find something to eat.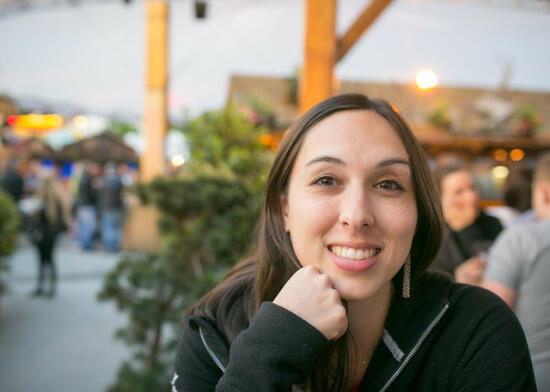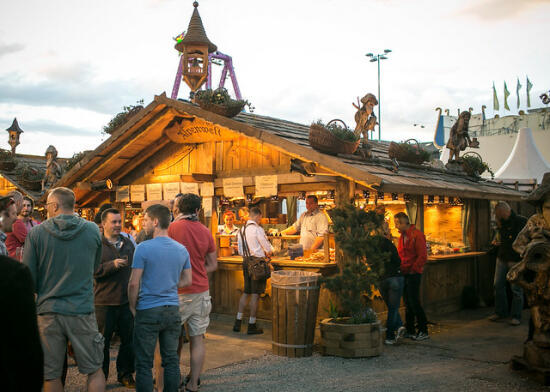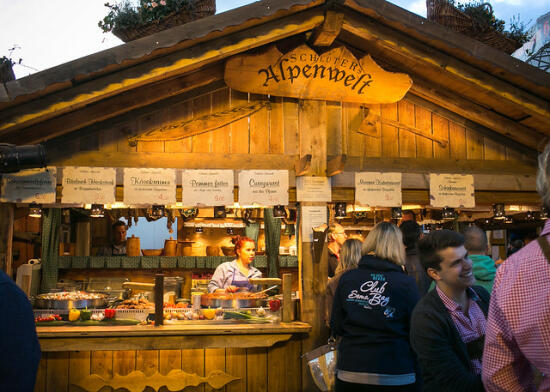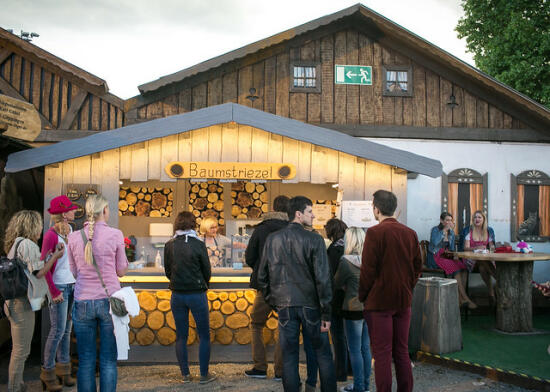 (So many options!)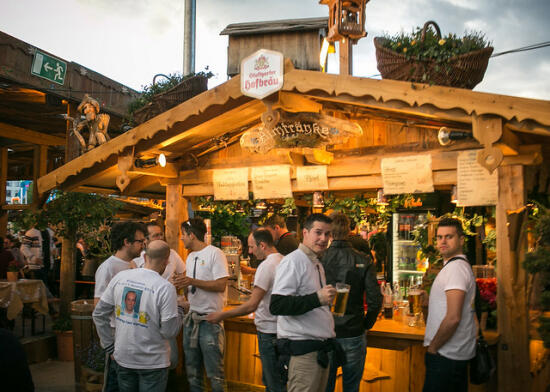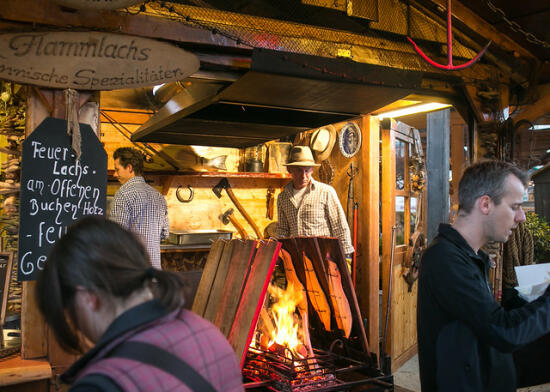 Son and I started off with probably the least German food at the entire festival – salmon salad with honey mustard sauce.
(After all the rich food we'd been eating in Europe, we were craving something a little lighter and healthier.)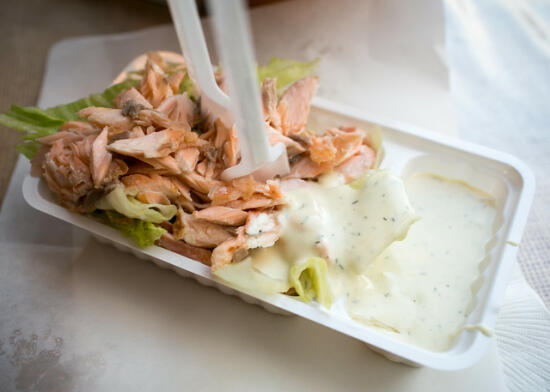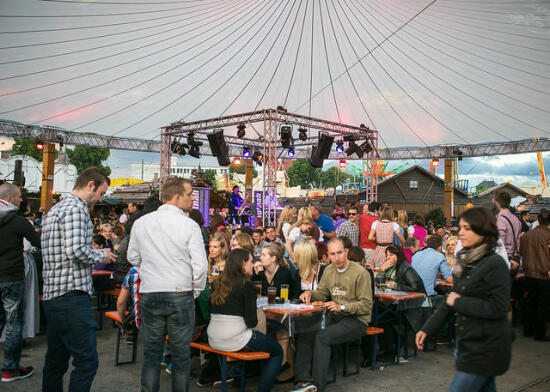 But not to worry!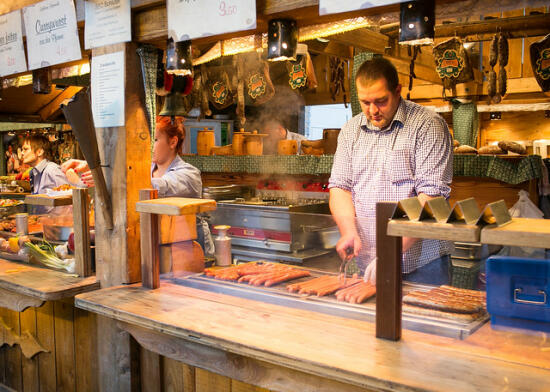 Our health kick didn't last long.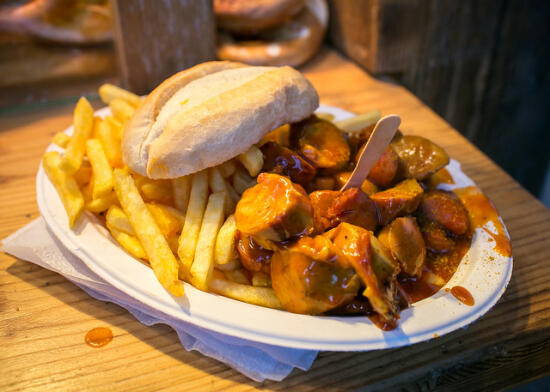 When in Germany… gotta try the currywurst.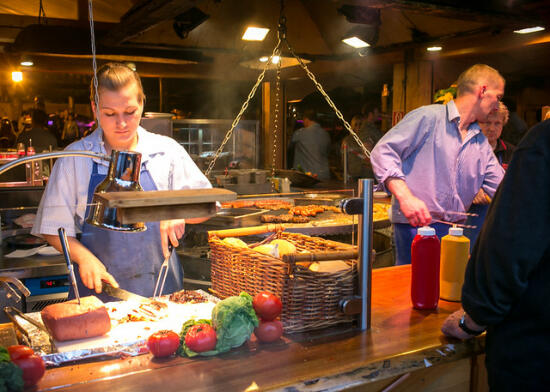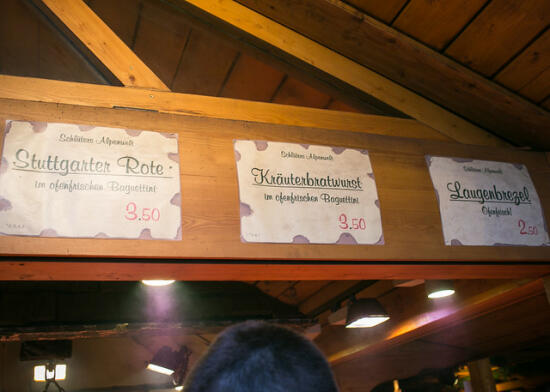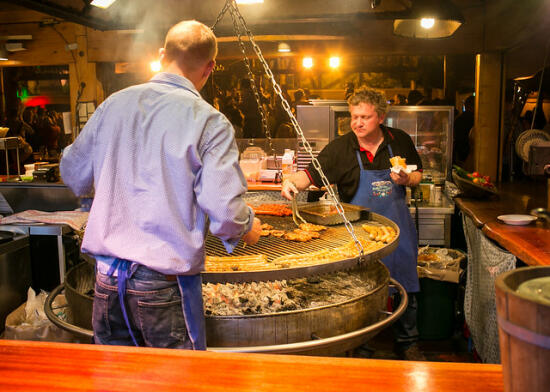 And, of course, couldn't skip the bratwurst!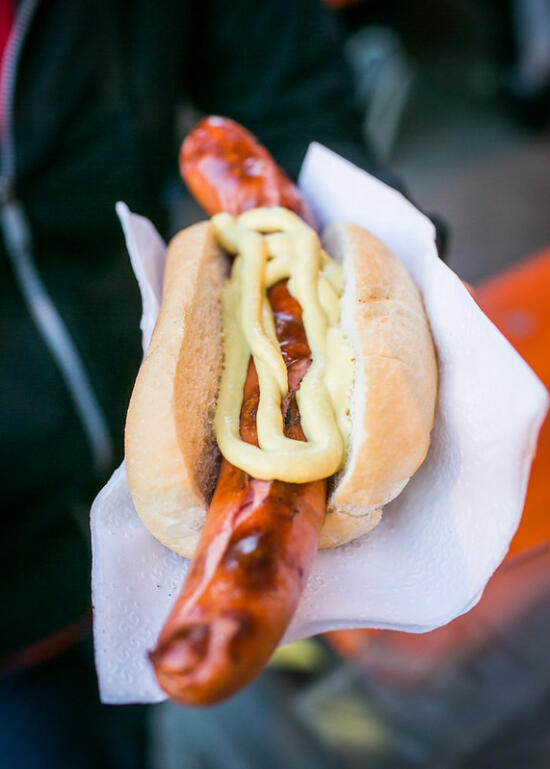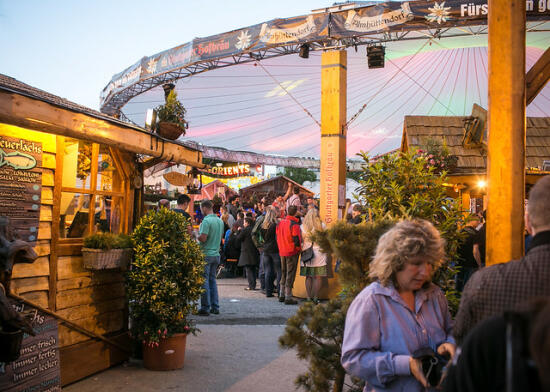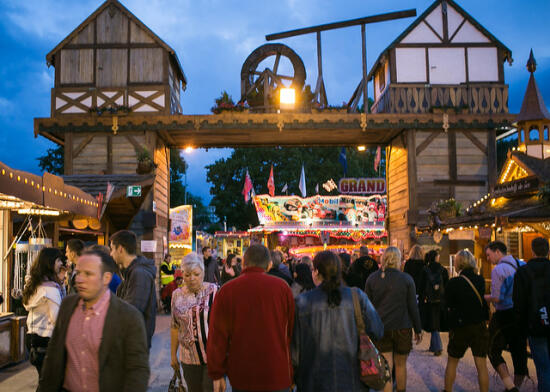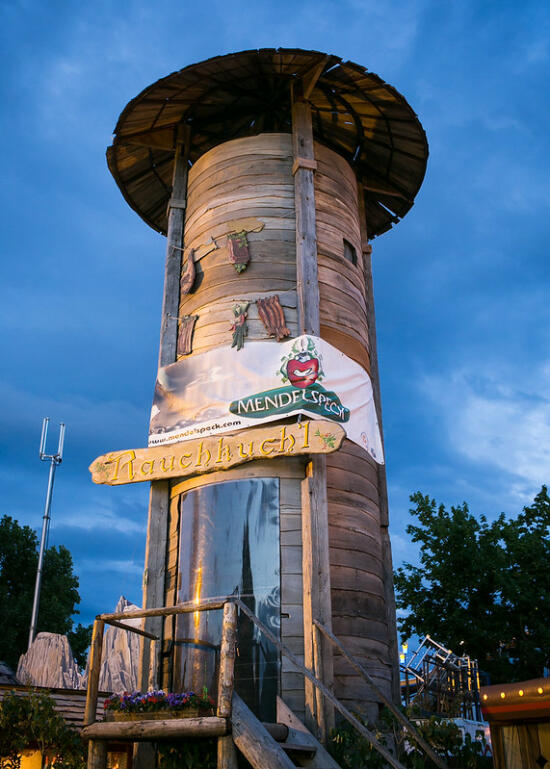 After all that, it was time to find dessert.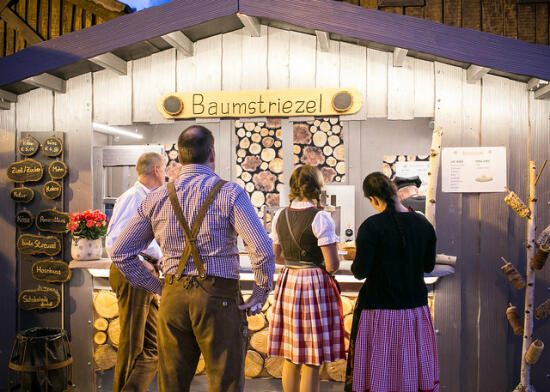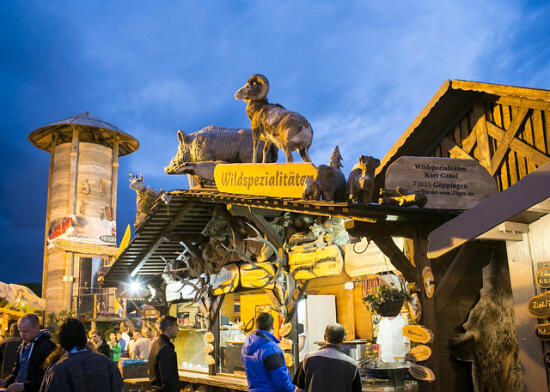 We kept coming back to this Baumstriezel shop… so finally decided to try one.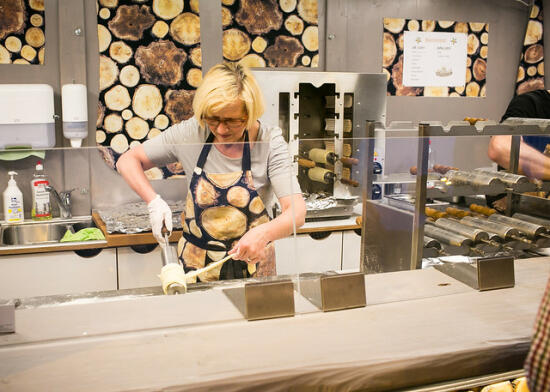 Baumstriezel is like a very thin rolled pretzel, backed on cylindrical forms, then coated in whatever topping you desire.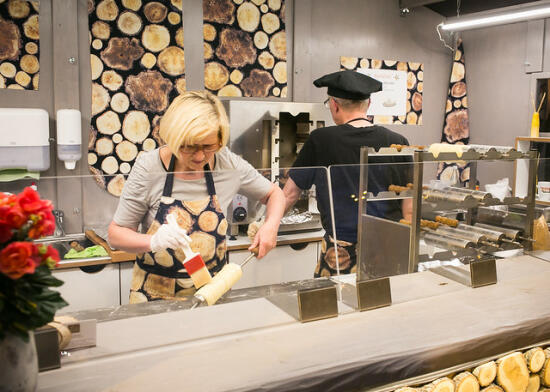 We got a cinnamon-sugar baumstriezel – very tasty.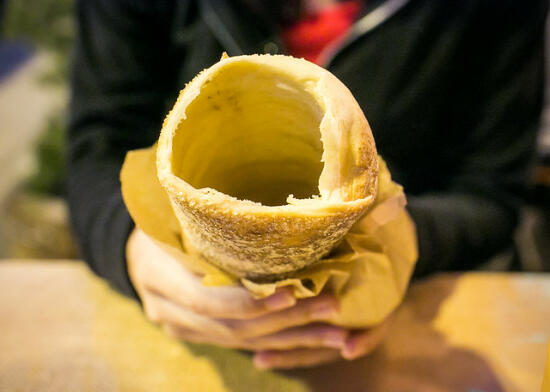 Then got to watch drunken Germans dancing on tables to American country music.
As you do.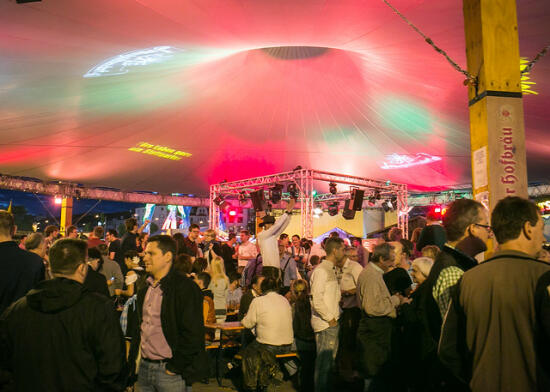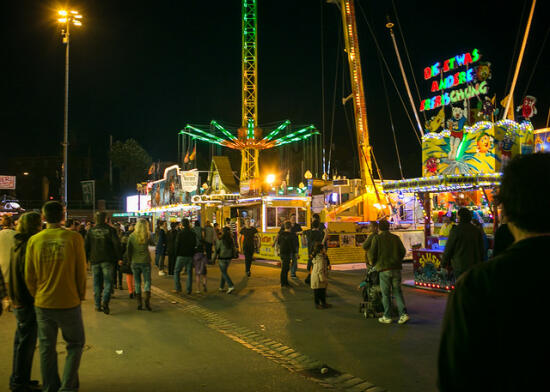 We headed back to the hotel after that… it may be the weekend, but we had an early morning the next day! After all, there's so much to discover in Europe, had to make the most of it…