Across the river from the Notre Dame, we took to the streets, wandering Le Marais.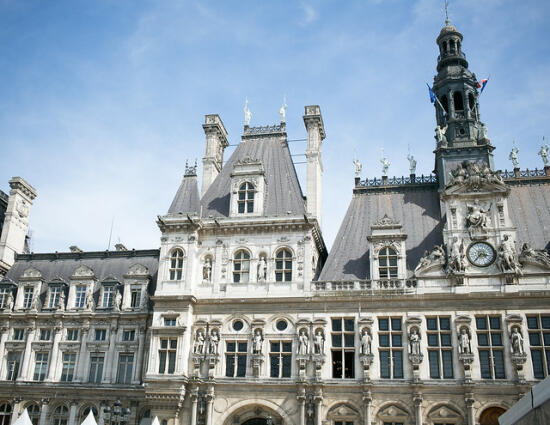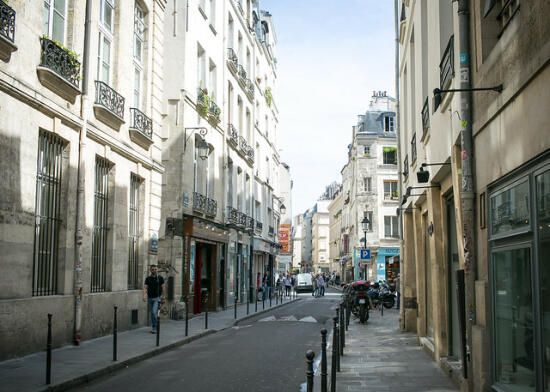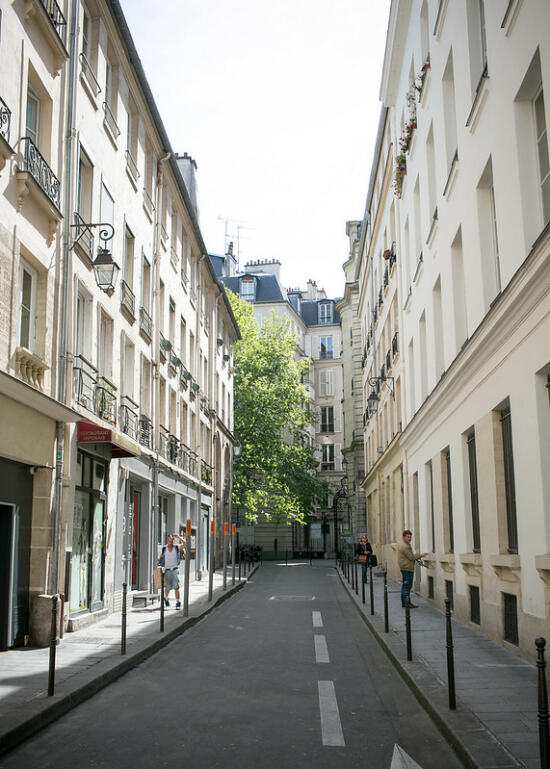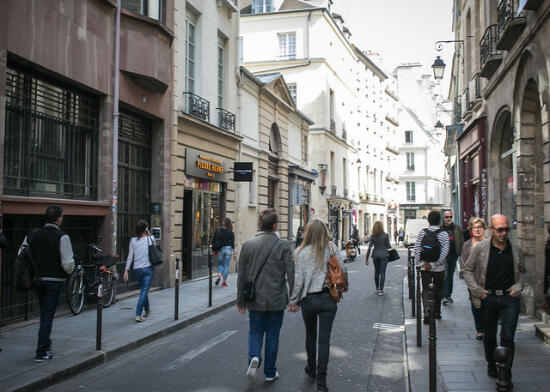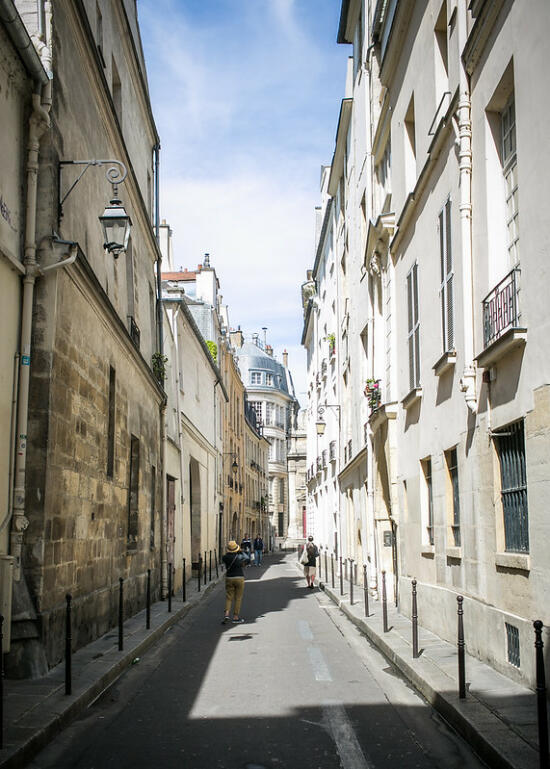 The contrast to chilly, rainy London was quite striking – it was so warm in Paris that day, we decided to stop for gelato!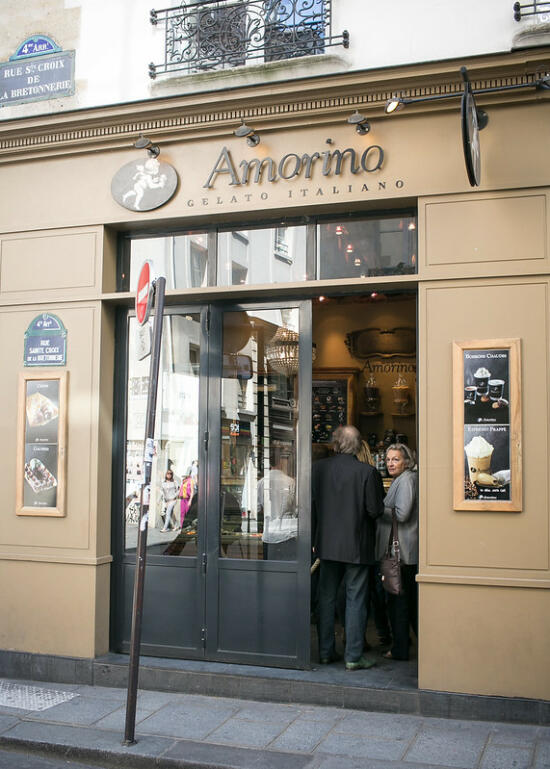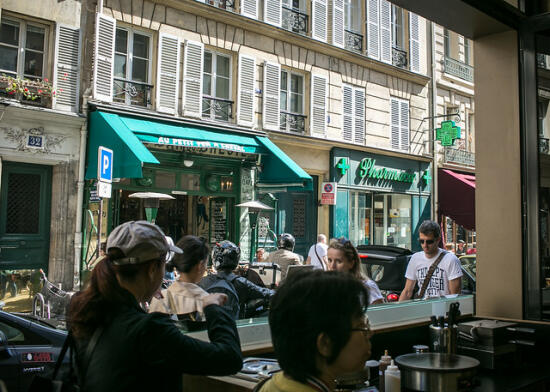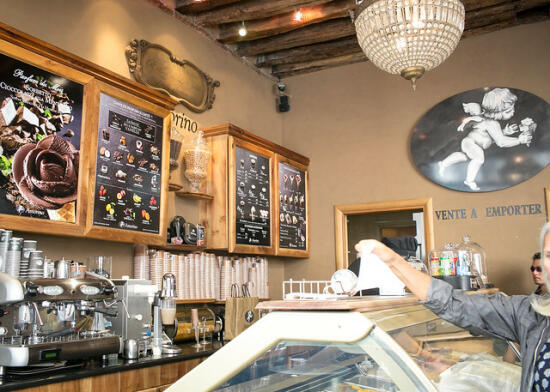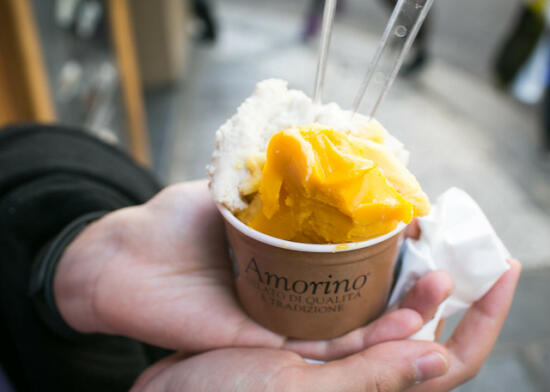 We got a three-scoop cup of vanilla, mango, and passionfruit gelato. Refreshing, and really delicious – we almost went back for more, but a huge line had formed after we bought ours.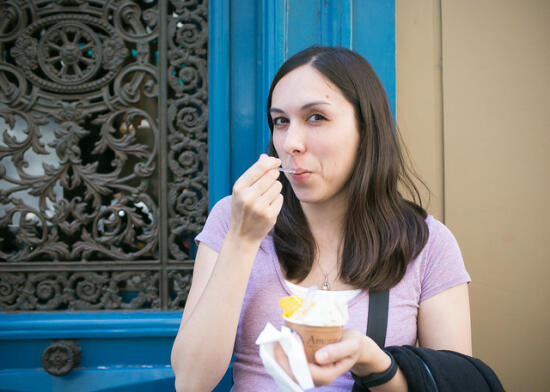 More wandering – I love finding these little nooks of greenery in the middle of a city.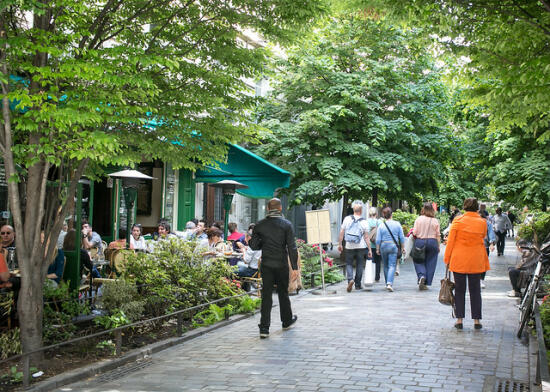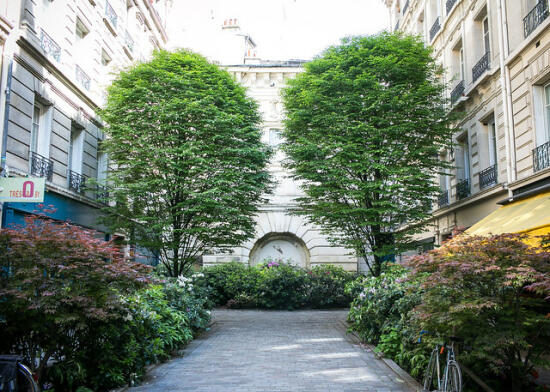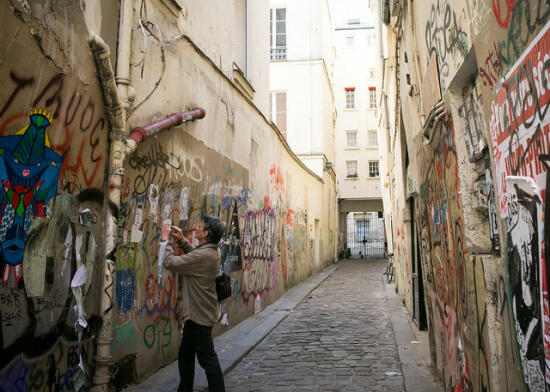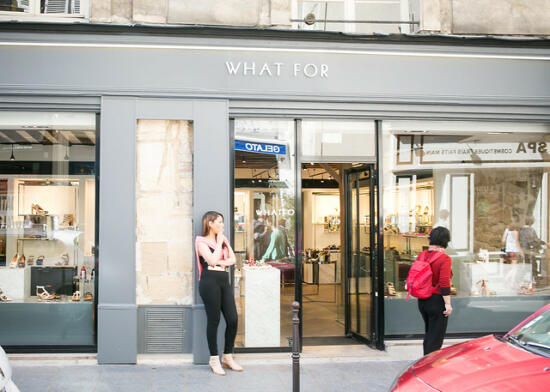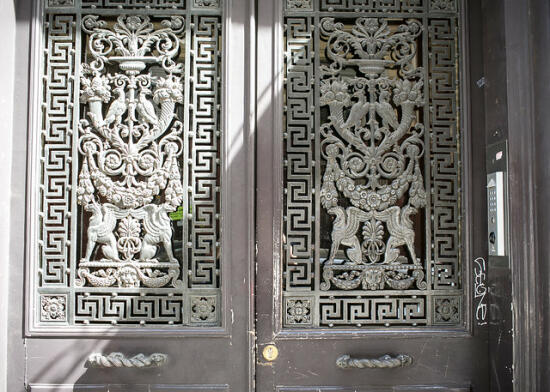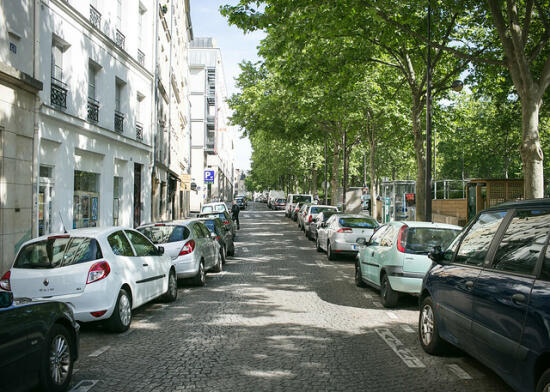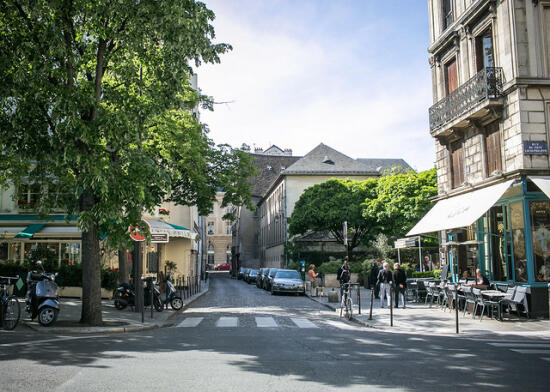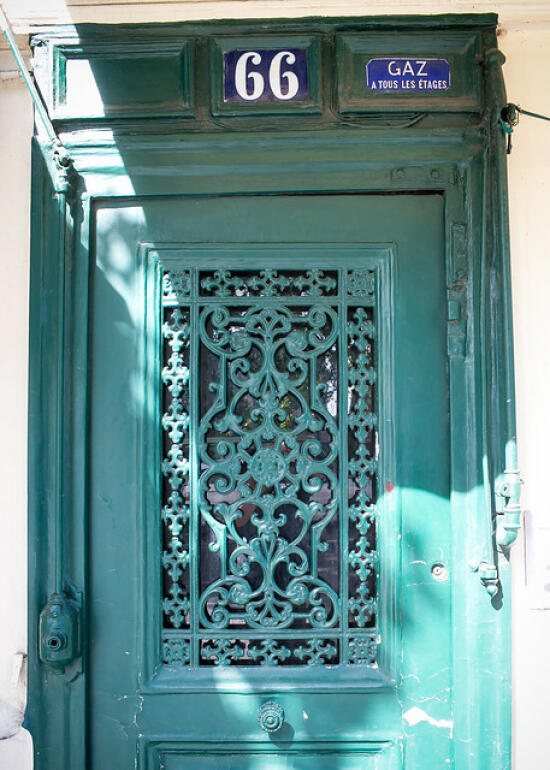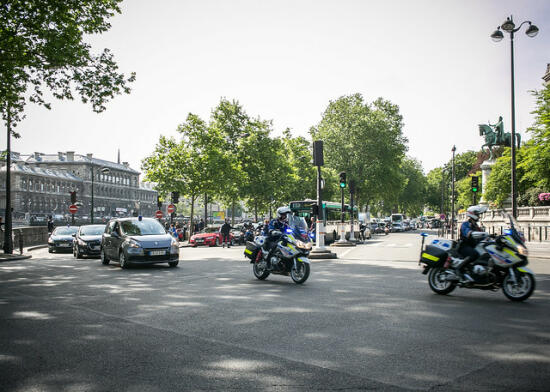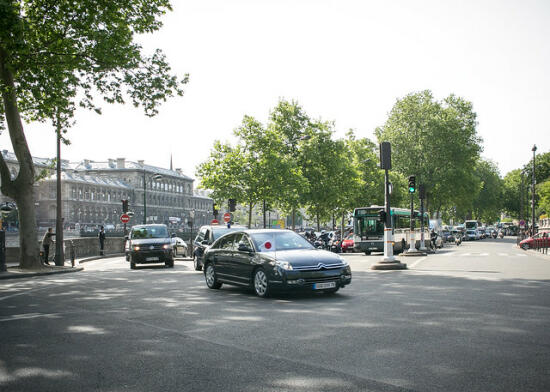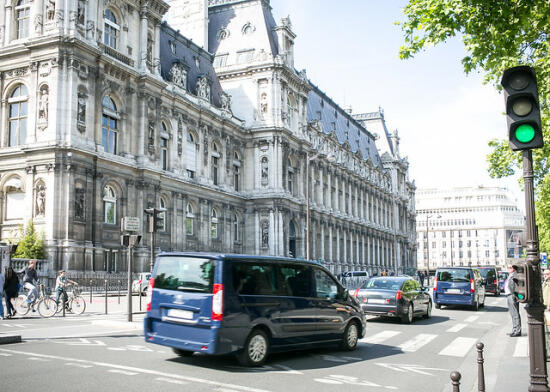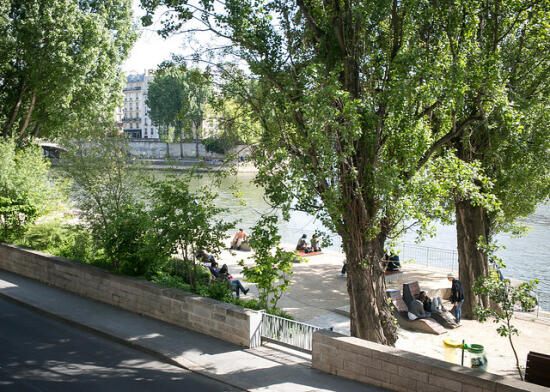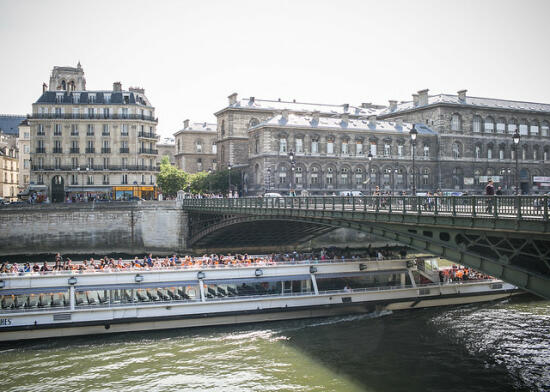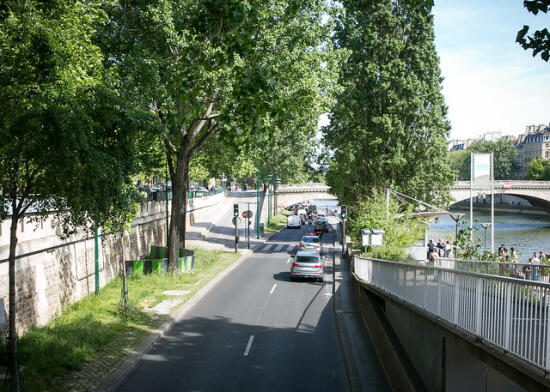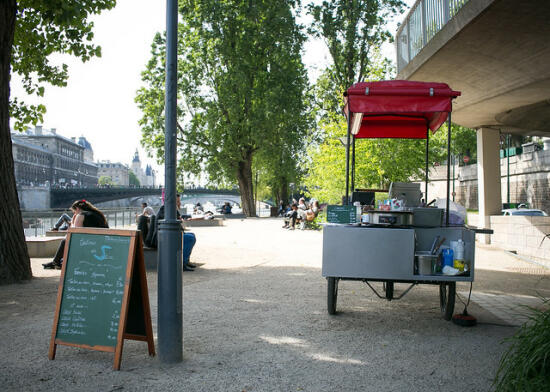 It was already getting late in the day, so we took the Batobus back to the Eiffel Tower, and stopped by our hotel long enough to eat the vanilla eclair with speculoos filling (omg so good!) before heading out to dinner.