Blackout curtains. They're amazing things. I don't think we've ever slept so soundly as that first night in Paris.
We got a late start that morning (thanks to sleeping way in), but we stepped out to a lovely day.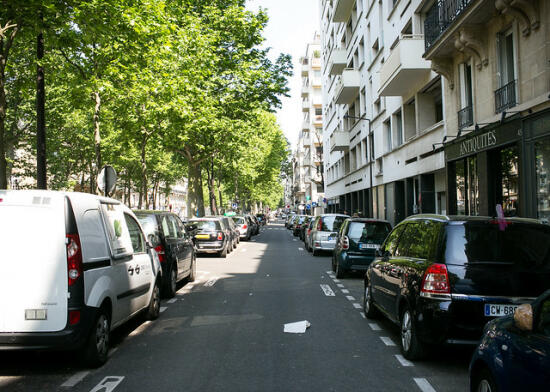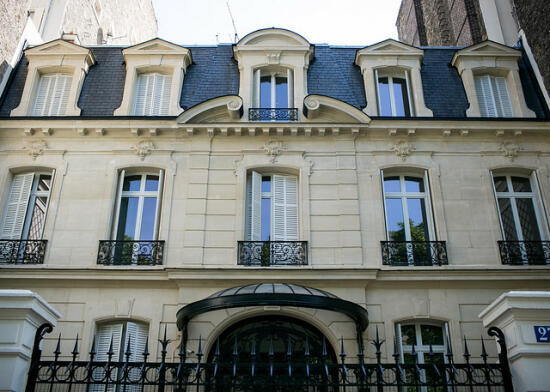 After a stop at the bakery right next to our hotel to pick up breakfast, we made our way directly to the Seine.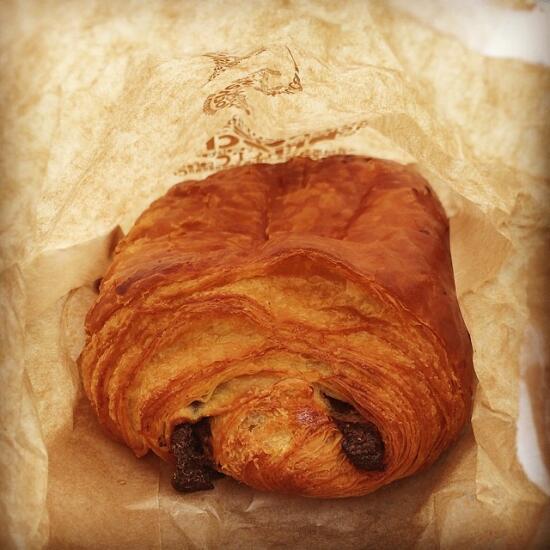 I would not complain if every day in my life started with a tasty pain au chocolat.
Sitting and eating with a view of the river… definitely not a bad way to start your day.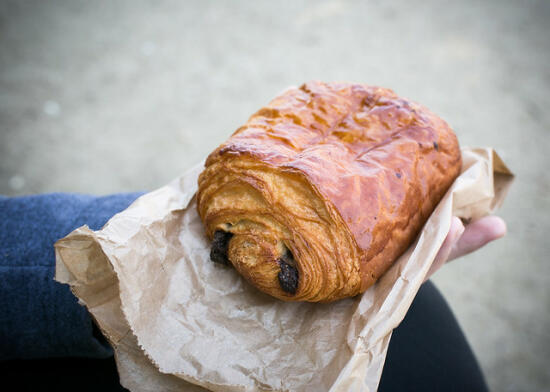 As I'm sure I've mentioned before, we're wanderers. When we travel, it's not about visiting museums or seeing all the must-see sights. We prefer to explore, wandering through the streets and neighborhoods with only general goals in mind.
Usually those goals involve food.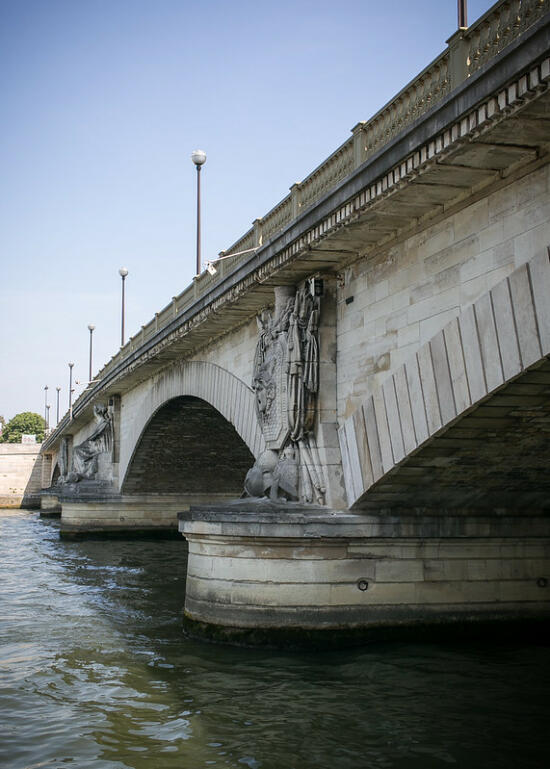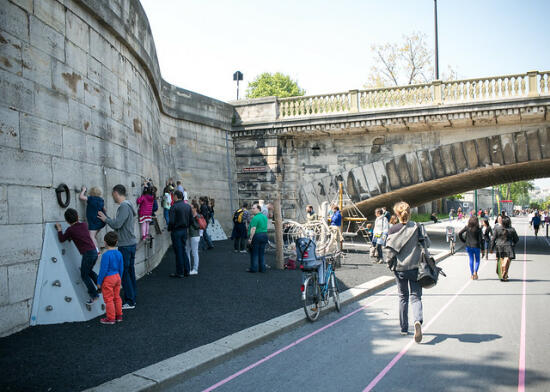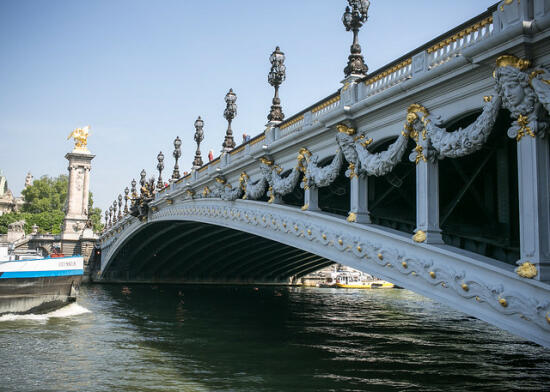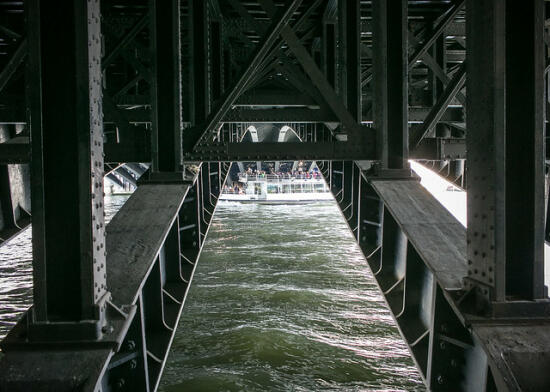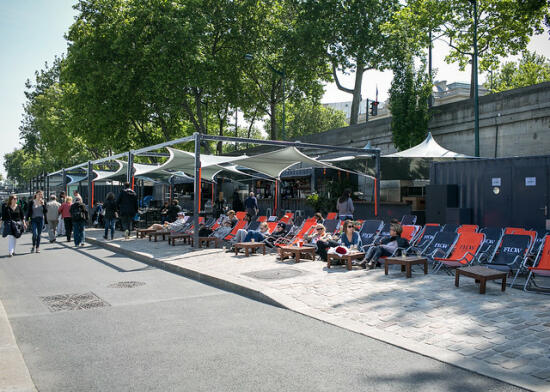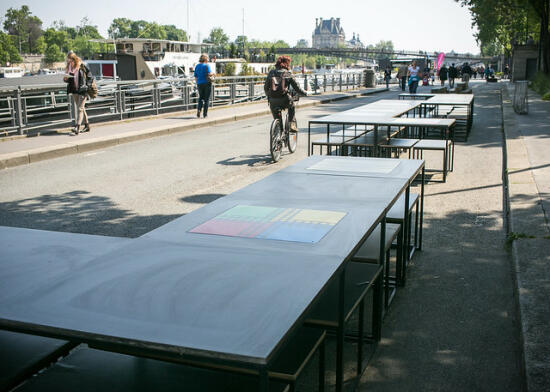 On this day, we made our way down the left bank of the Seine, towards the Notre Dame.
It was fascinating, how many things there were to do along the river.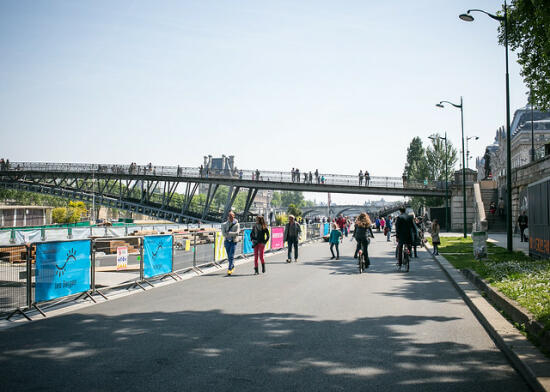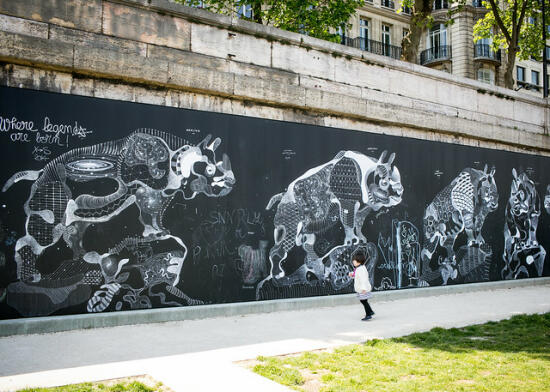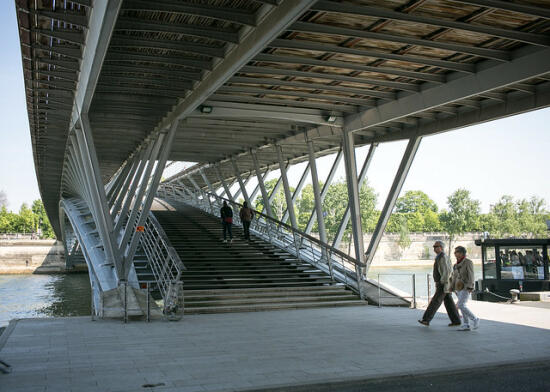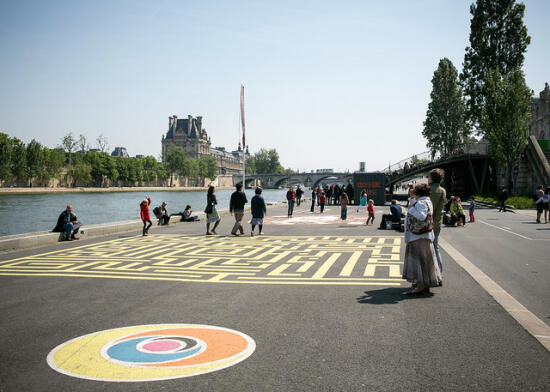 We considered visiting the Musee d'Orsay, but quickly decided we were not going to waste our limited time in Paris standing in lines.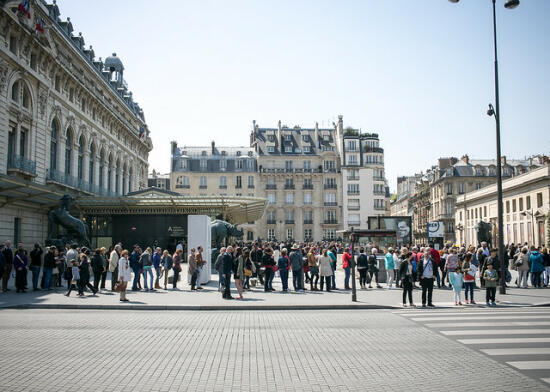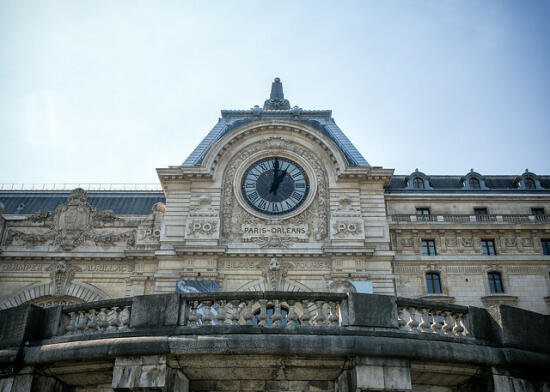 Instead, we bought tickets to the Batobus!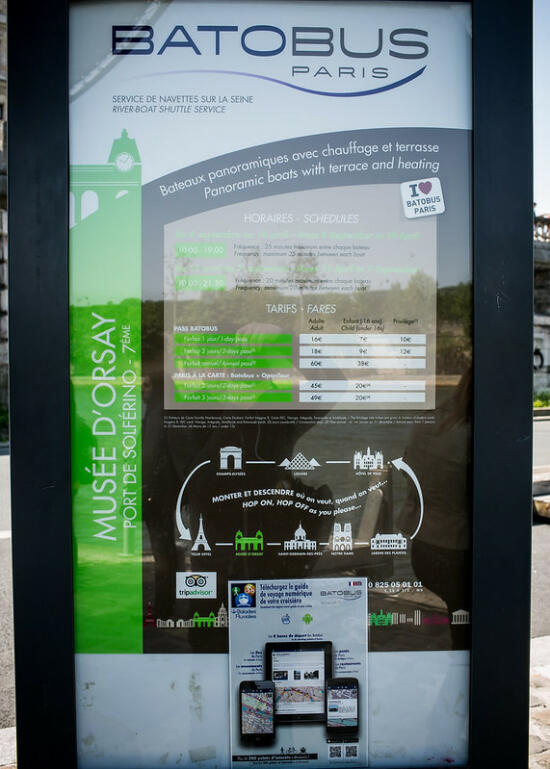 Since we were only in Paris for two days, this became our transportation of choice. We each bought a two-day pass, and then would hop on and off the boat anytime we wanted to go up or down the river.
(We were later told that the Paris metro is very nice and easy to deal with, but honestly my least favorite thing to do while traveling is to try to figure out a busy, hectic public transportation system when we don't know what is going on and hardly speak the language. Plus, the Batobus was a fun way to see Paris.)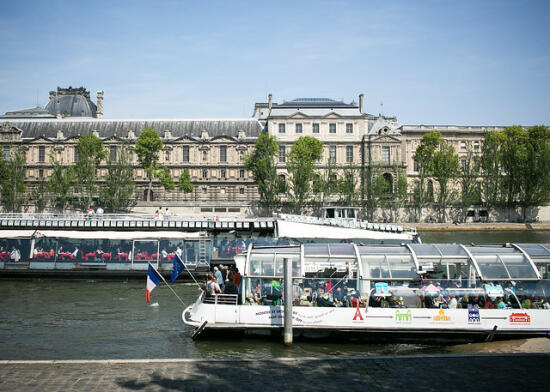 From the Musee d'Orsay stop, we took the Batobus to the Louvre exit, then headed over a bridge towards the Luxembourg Gardens.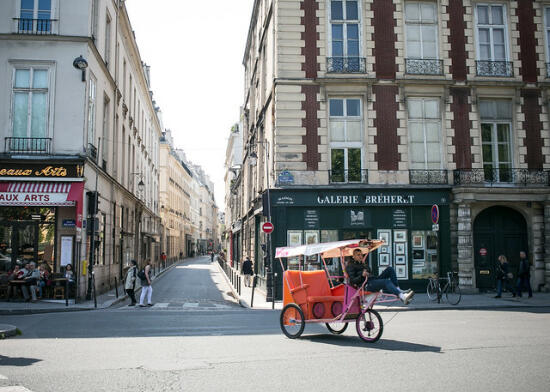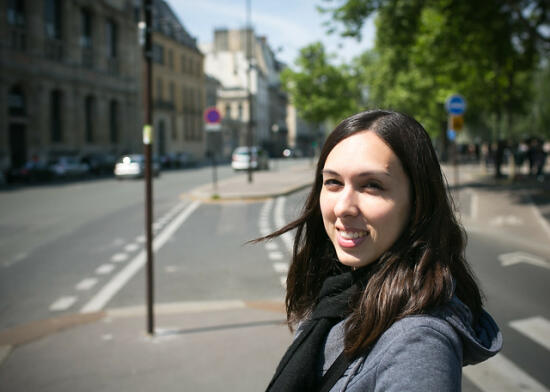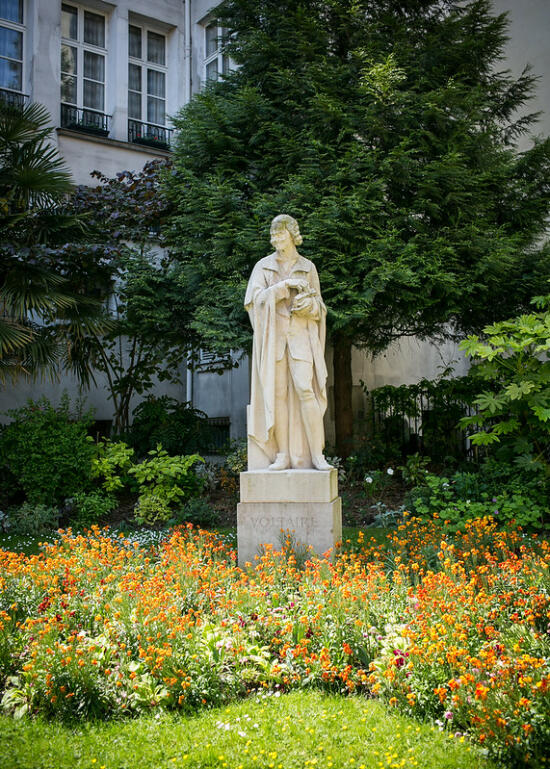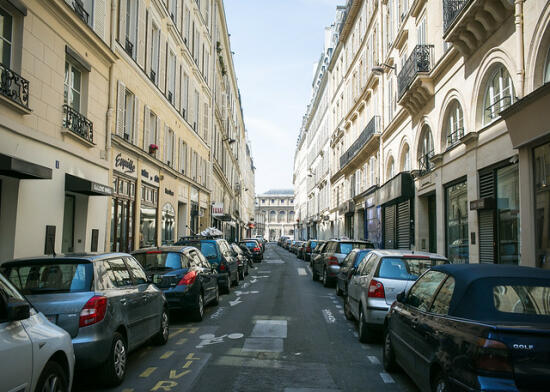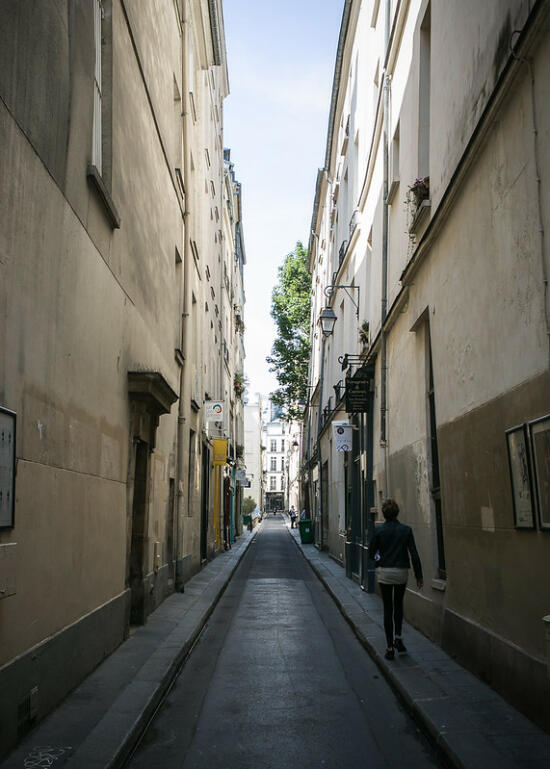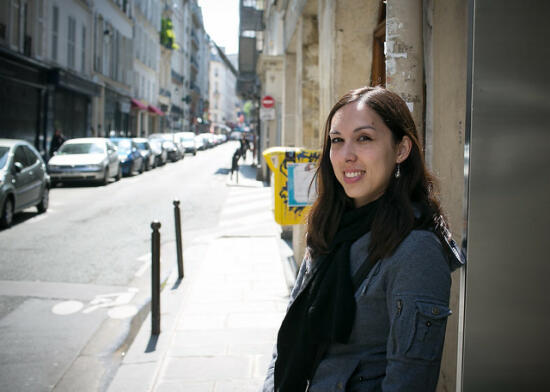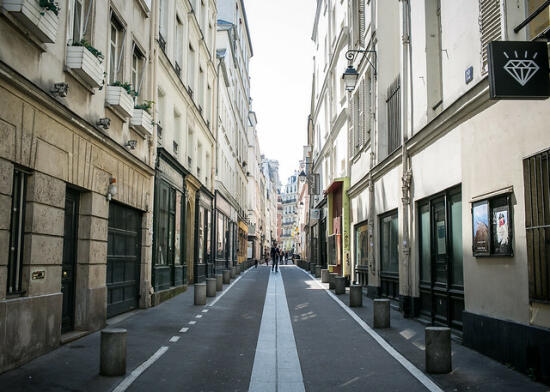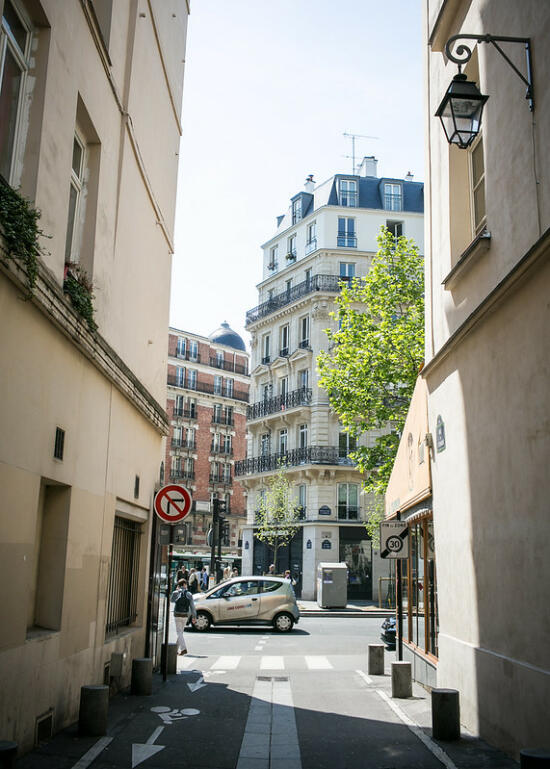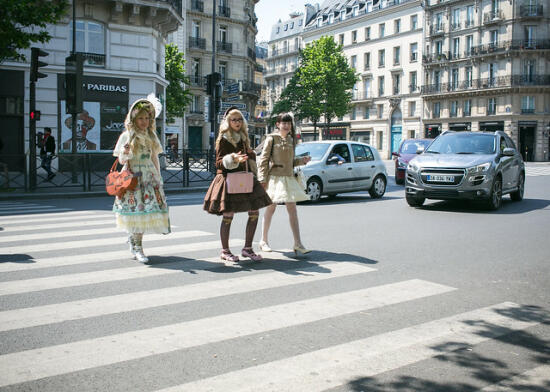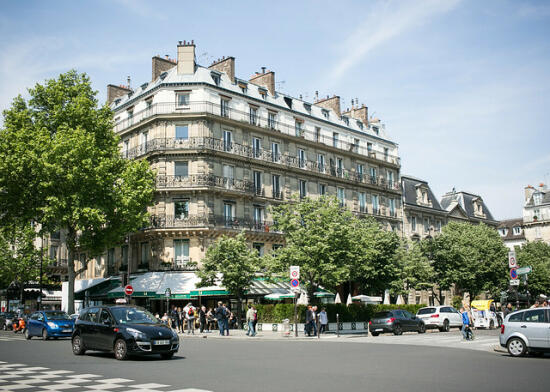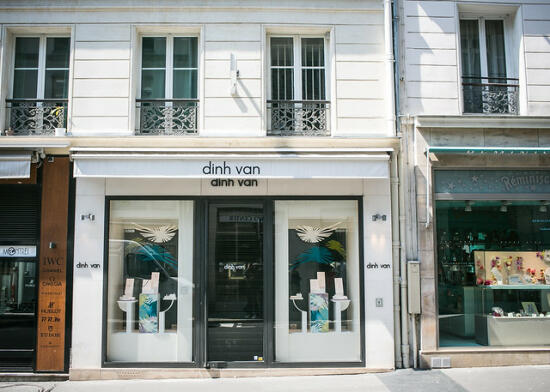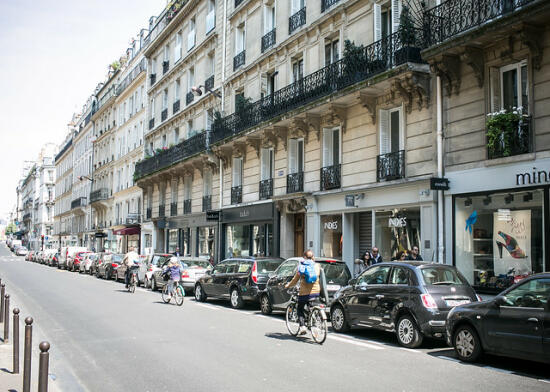 But to be honest, our intended destination wasn't the gardens. Nope – as usual, we were headed in search of food.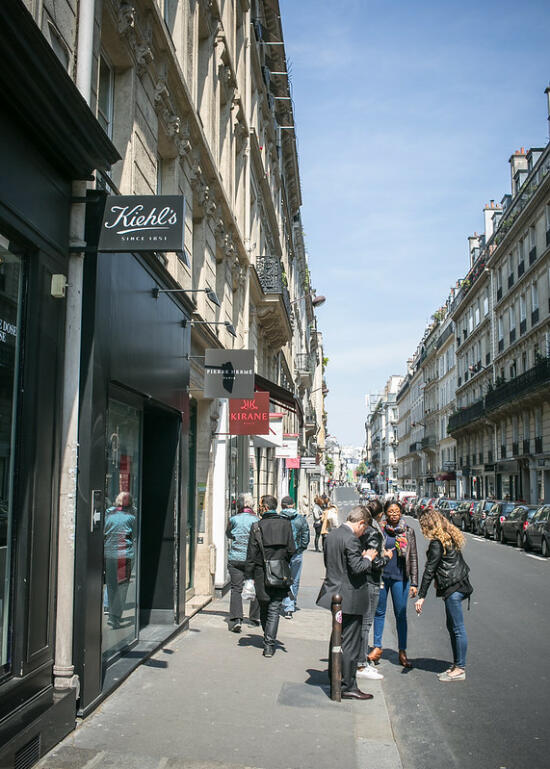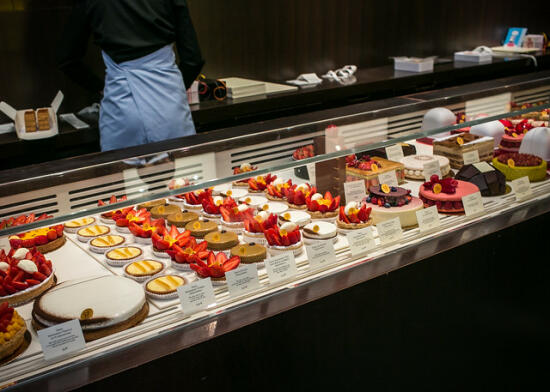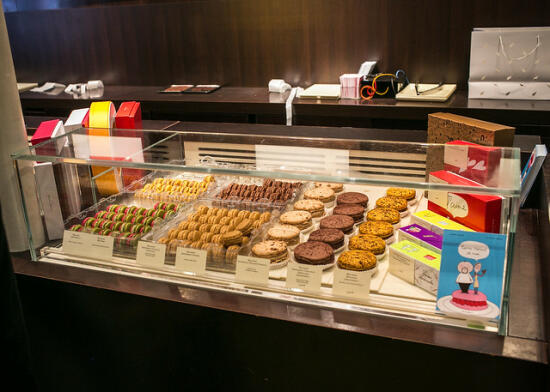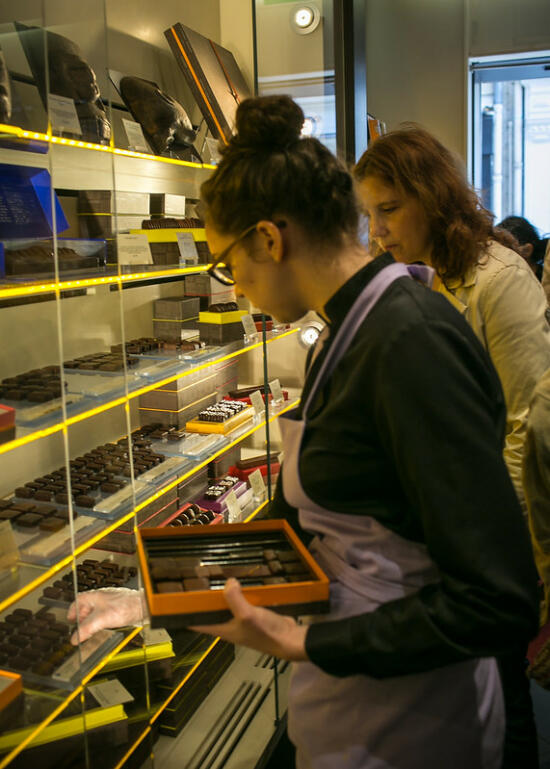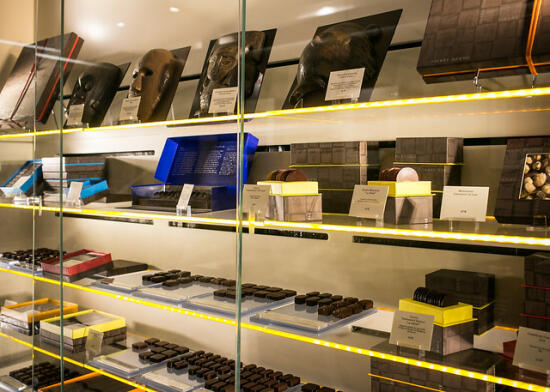 Specifically, we were here to find the famous Pierre Hermé, and their macarons!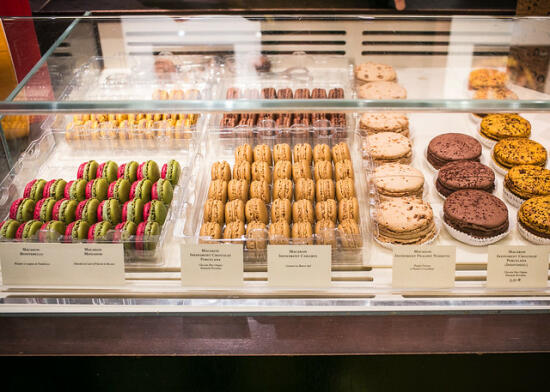 After perusing their offerings, we bought a bunch of macarons (obviously we had to try every flavor), plus some other types of sweets that would last long enough to take home for our families.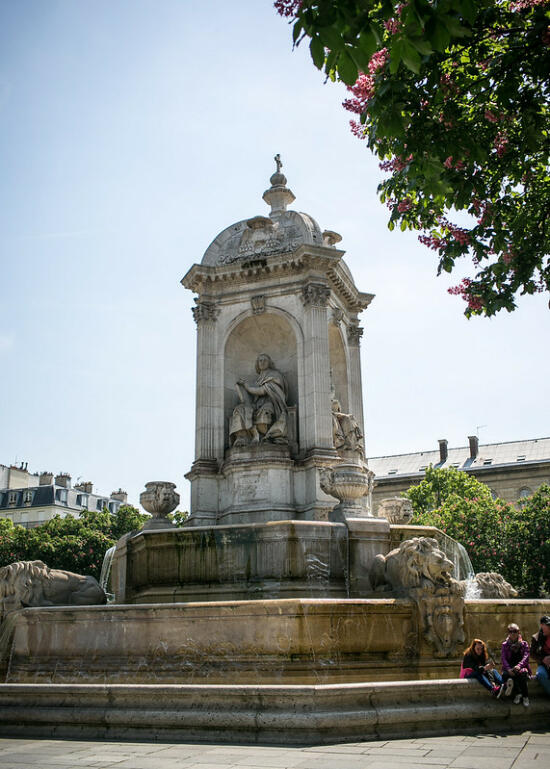 You know us – we couldn't wait to try them!
So we walked across the street to the little park around Fontaine Saint-Sulpice, found a bench, and got into the macarons.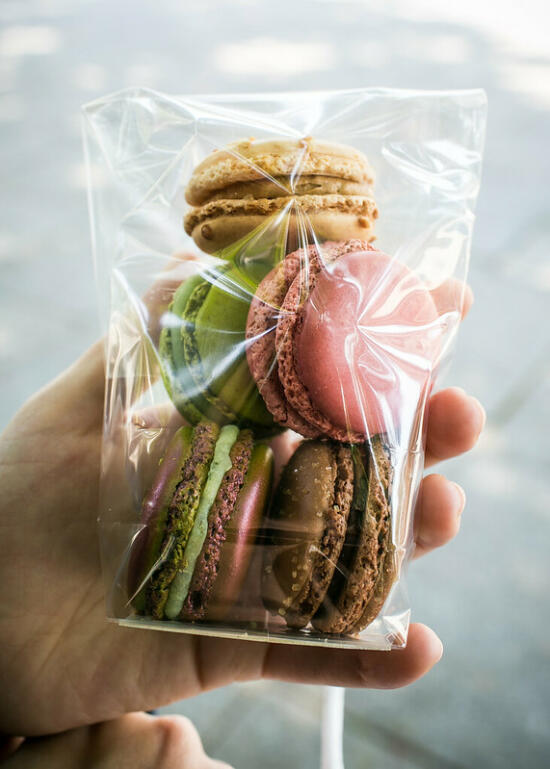 Salted caramel is always an excellent option.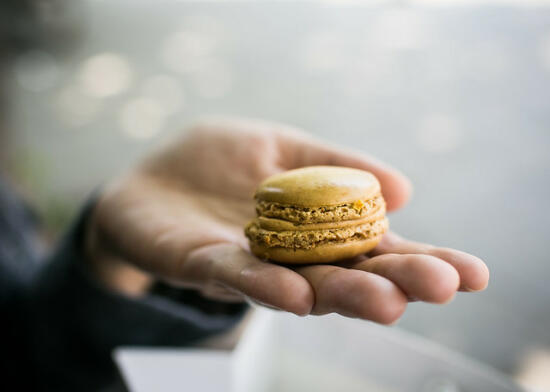 And to sample something a little more exotic, we tried the pistachio and raspberry compote macaron. Both were amazing, of course.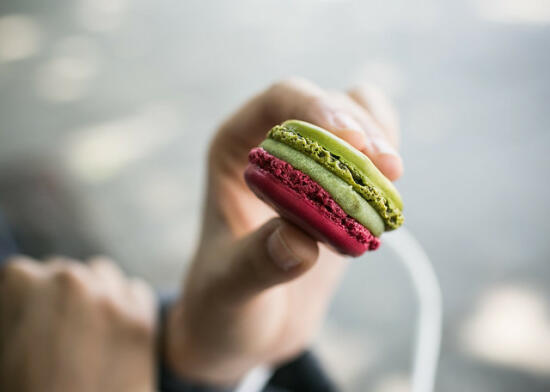 Some people check off tourist attractions on their travel bucket lists. We check off food goals. One down, plenty to go!