Throughout our Europe trip, we couldn't get over how green it was!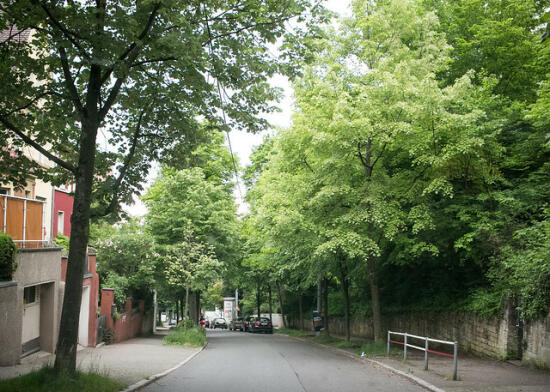 Especially in Stuttgart. Germany was by far the greenest (both in color and in eco-friendliness) of the countries we visited.
Coming from California, where we're perpetually in a drought… all this green (and cold, and rain) is unheard of for us.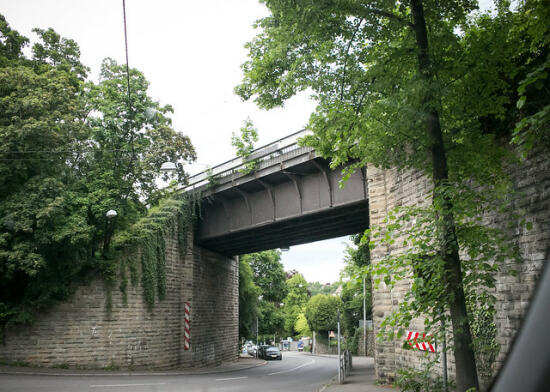 So beautiful.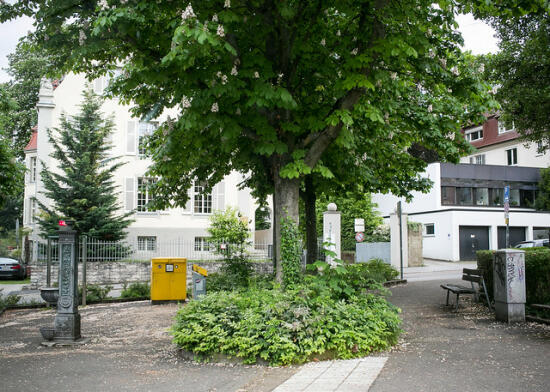 While in Stuttgart, our coworkers took us out somewhere around the city every night of our trip.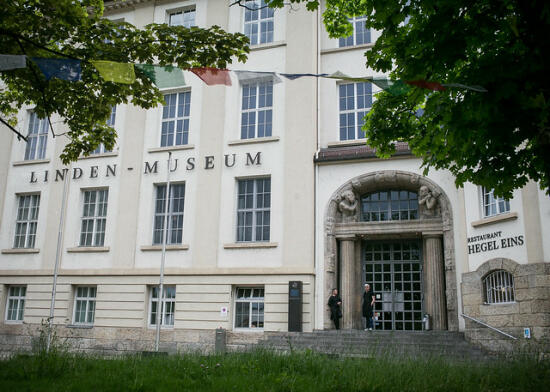 The first night was at a restaurant called Cafe del Sol, which one might compare to a Red Robin or a Cheesecake Factory – huge, loud, great for groups, with a long menu of food that wasn't anything amazing, but wasn't bad either.
(I got the Penne Honey – honey mustard sauce on penne with chicken and rocket – which wasn't bad, while Son tried the "Asian Noodles"… which had very little to do with anything we'd consider Asian. I wasn't feeling too hot that day, so we didn't get any photos.)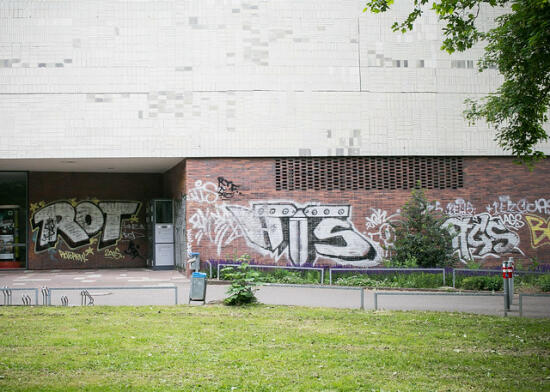 The second day, they had reservations at a restaurant named Hegel Eins.
(By the way, it was explained to us that in Germany, graffiti is more a form of street art, and not necessarily a sign of a bad neighborhood like it often is in the US.)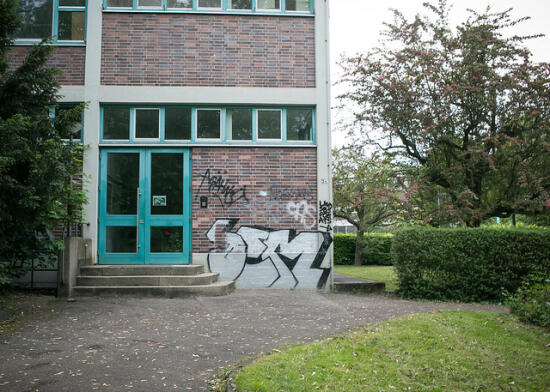 The restaurant was located in a museum, and was completely empty when we all arrived.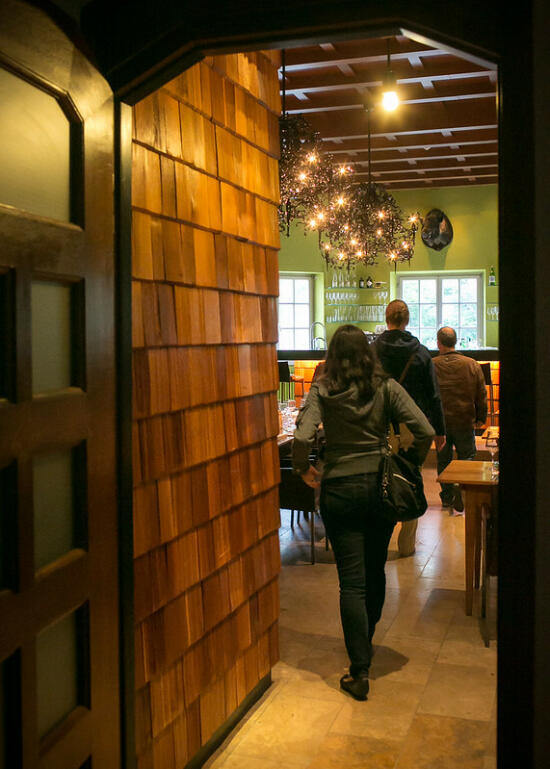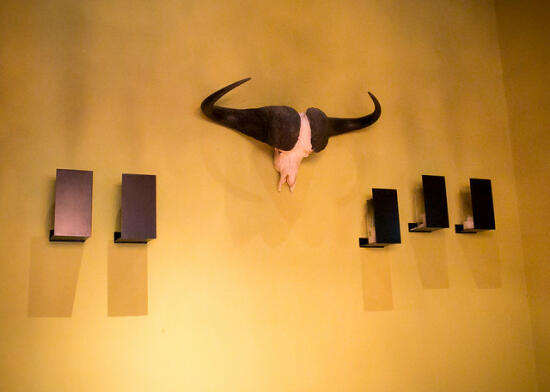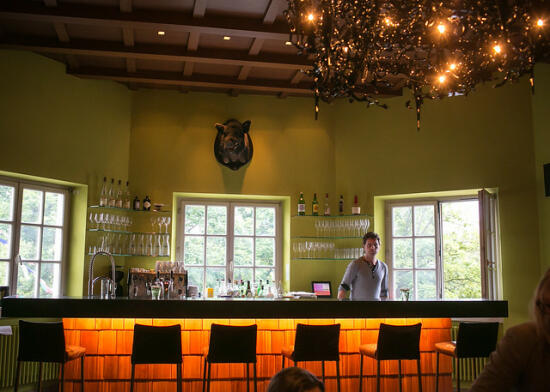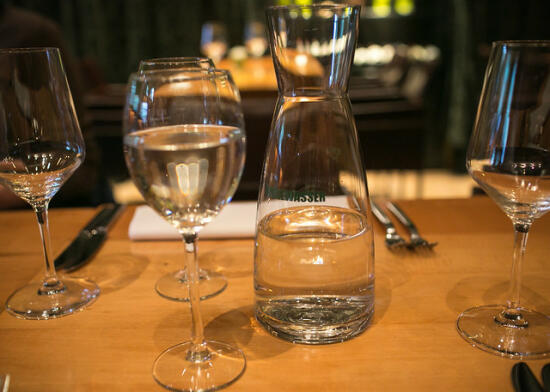 It was a very interesting, but also very odd place.
When it came time to order, Son opted for the Weiner Schnitzel.
I decided to try the Rabbit Ragu.
(Between the two of us, Son definitely made the better choice. His weiner schnitzel was fantastic! My rabbit ragu was bland, and not that great.)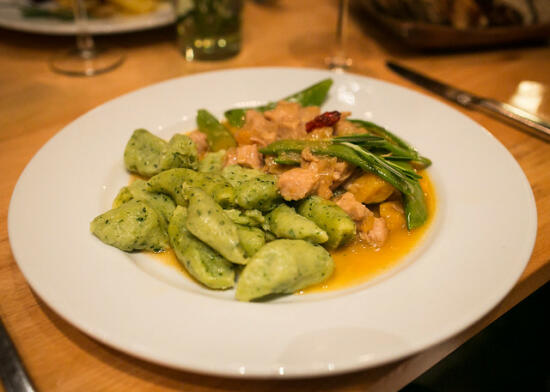 After dinner, they brought out dessert plates for all of us to share.
It included some sort of strawberry rhubarb cup, a chocolate cake, and popcorn ice cream.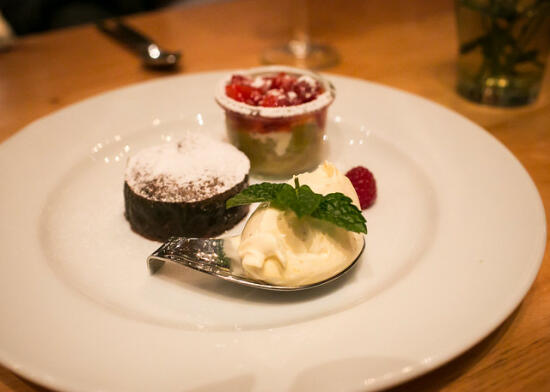 We all hesitated over the rhubarb, and dug into the cake.
And also discovered… popcorn ice cream is strangely delicious.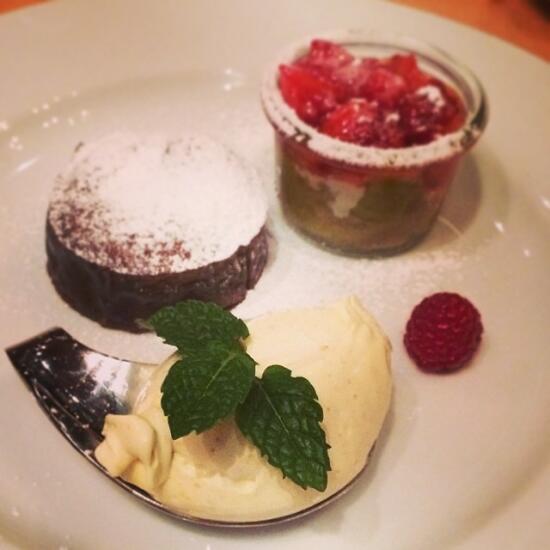 I haven't yet replicated any of the dishes we tried in Germany, but first on my list is that popcorn ice cream…