It's less than a week until the Super Bowl – what are you making this year?
Whether you're watching for the football, the commercials, the half-time show, or the cute animals (puppy bowl, anyone?)… if you're reading this, you probably agree that what you're eating is equally as important (if not more so) as what you're watching.
If you're still looking for some menu inspiration, don't despair! I've rounded up the top ten most popular Super Bowl recipes that our users have shared on Fridgg, and you're sure to come away with some tasty ideas!
For example, who wouldn't love one (or ten) of these amazing bacon cheese puffs from Eva in the Kitchen?
Chili is a game day classic, and this five-bean turkey chili that Justine from Cooking and Beer shared on Fridgg sounds like a perfect version!
I'm all about finger food for the Super Bowl, which makes these taco bites a great game day appetizer.
Also, pizza bites from The Life Jolie! Pizza + no-mess finger food = an excellent choice for parties.
I've always got to have some sort of dip at our Super Bowl party, and I know our party-goers would go crazy over Justine's spicy chipotle fry sauce!
Another game day classic from Justine (with a blog named "Cooking and Beer", you know she's got tons of great game-day eats!) are these Italian-style slow cooker meatballs – easy and delicious!
Didn't think we'd forgotten about the wings, did you? Justine's chipotle ranch chicken wings are a finger lickin' good game day option!
Not to mention, these baked roast beef sliders, also from Justine, look oh so satisfying.
Our second most popular Super Bowl recipe on Fridgg is this amazing reuben dip – so packed with deliciousness, it could pass for a meal!
And our Super Bowl winner, the top most popular Super Bowl recipe on Fridgg are these insanely easy sweet chili wingettes, from Christina of A Soulful Twist!
Four ingredients. Easy directions. Obviously I had to try the wings out… you know, for quality purposes.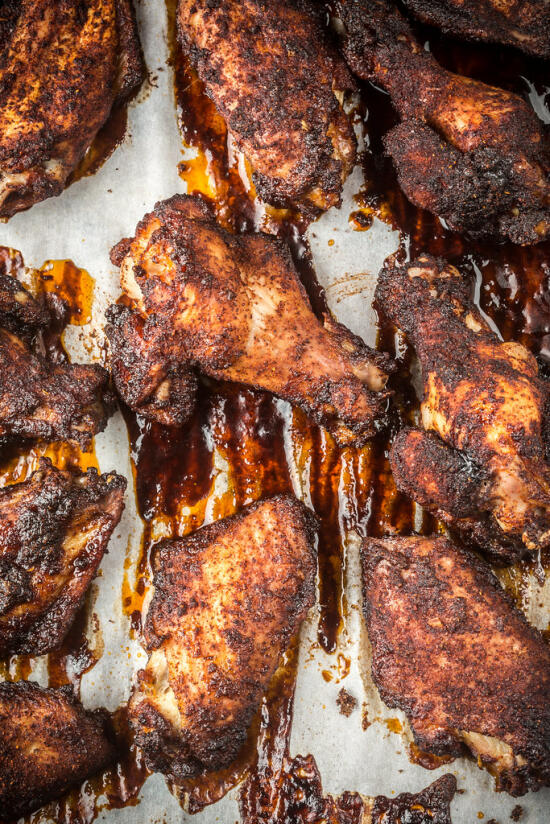 You know it's a good recipe when we end up standing over the baking sheet, licking our fingers, and Son asks if I can please make these again for our Super Bowl party this year.
And it's such a crazy easy recipe… how could I say no?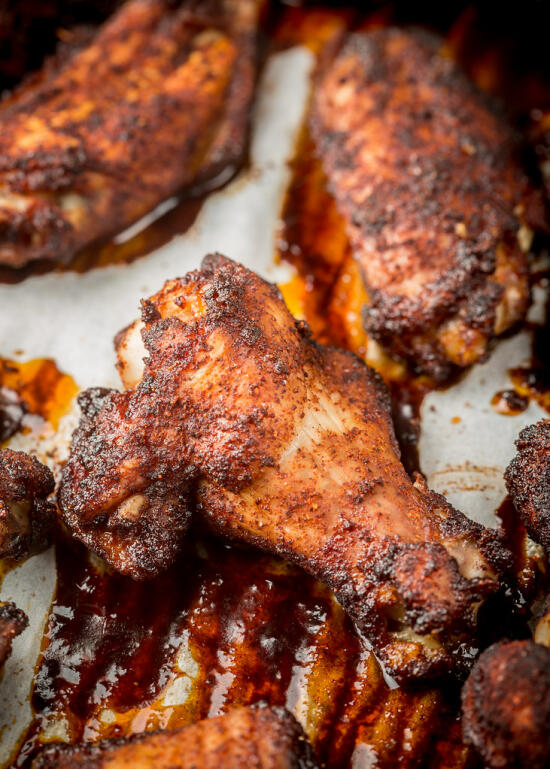 Sweet Chili Wingettes
Recipe from A Soulful Twist.
Ingredients
1 lb chicken wings
1 tbsp chili powder
1 tbsp brown sugar
1 tsp fine sea salt
Cooking Directions
Preheat oven to 400°F. Pat the wings dry.
Mix the seasonings together, then rub evenly all over the wings. Place wings in a single layer on a baking sheet.
Bake for 30-35 minutes.
Serve alongside a stack of napkins, and enjoy!