After a very long and food-filled first day in Paris, we got quite a late start on day two.
By the time we made it out of our hotel room, it was already past noon – so we started our day with another pain au chocolat as well as a jambon panini from the bakery downstairs.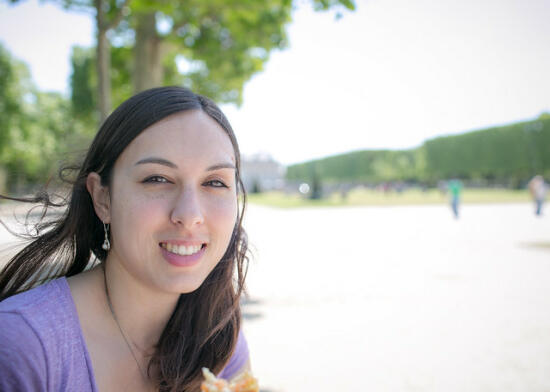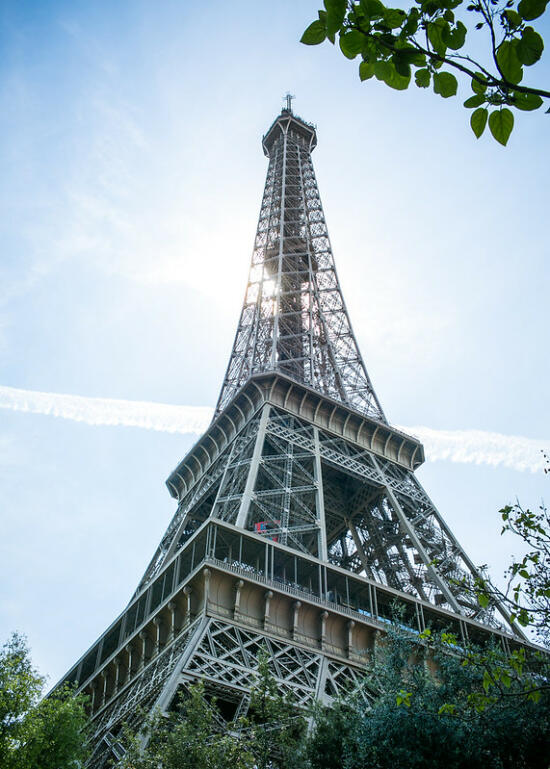 It being a Monday, the crowds around the Eiffel Tower had quieted down a good bit, so we were able to find a quiet bench in the park to enjoy our breakfast/lunch.
And a macaron.
As you do in France.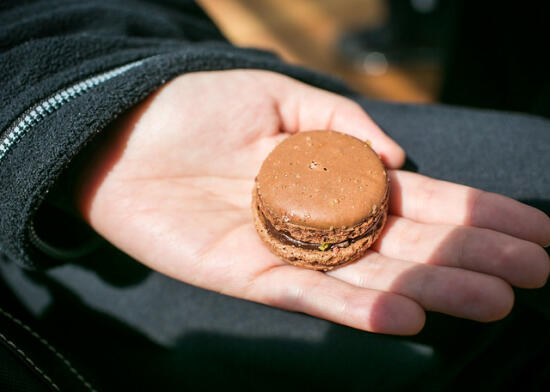 After a short ride on the Batobus from Eiffel Tower to the Saint-Germain-des-Pres stop, we unexpectedly found the Ponts de Arts – the love lock bridge.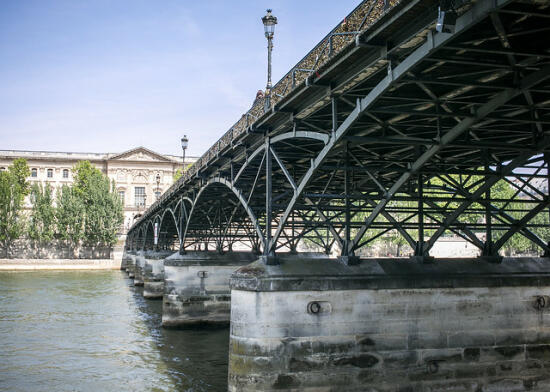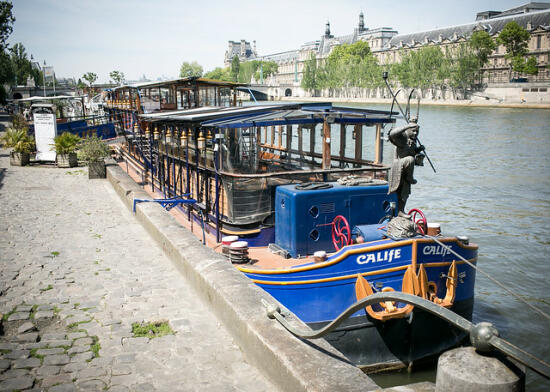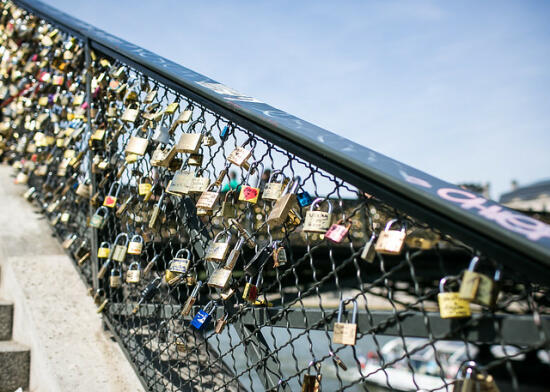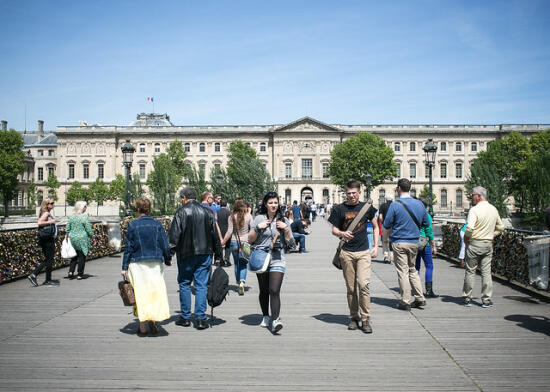 It's insane how many locks there were on that bridge!
No, we did not add to it. Not really our thing.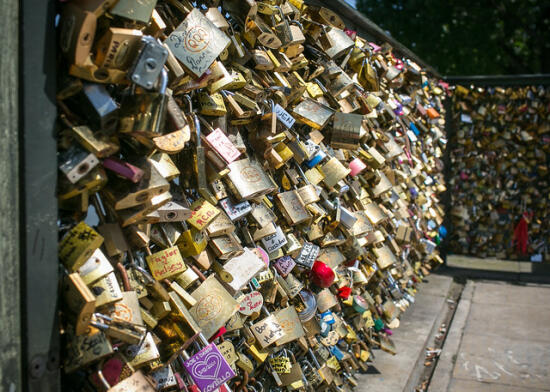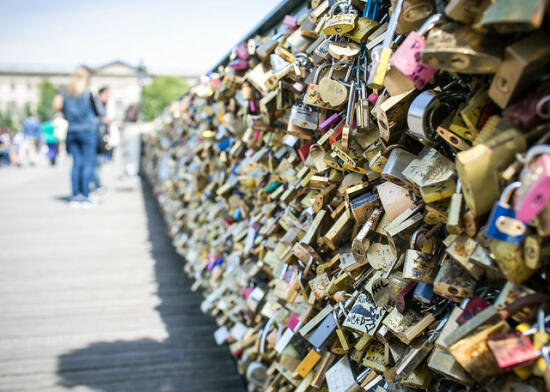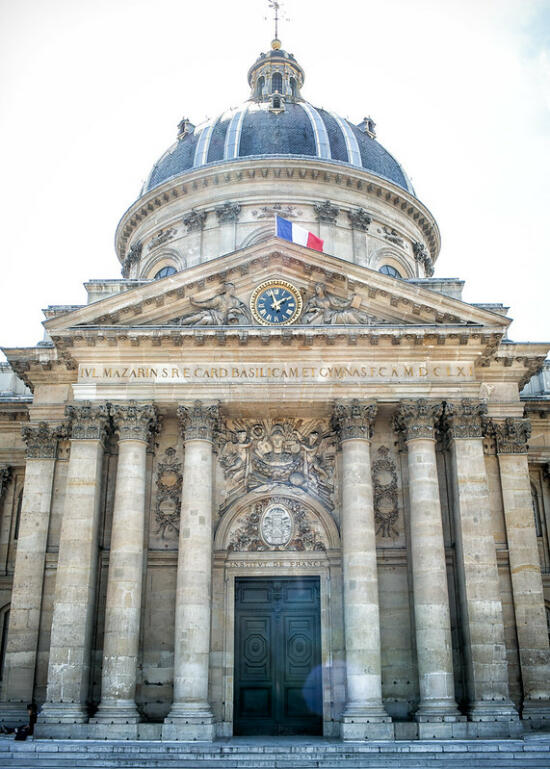 From there, more walking, more wandering.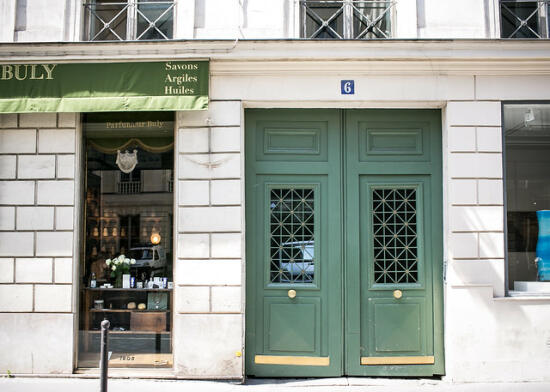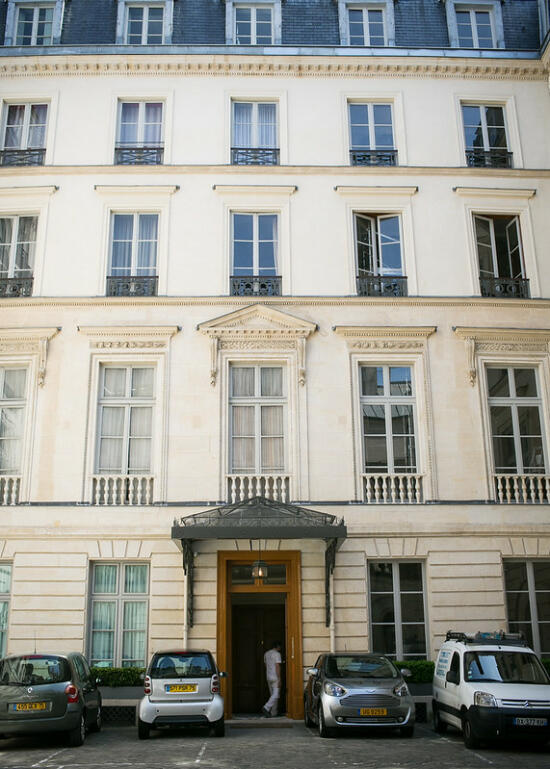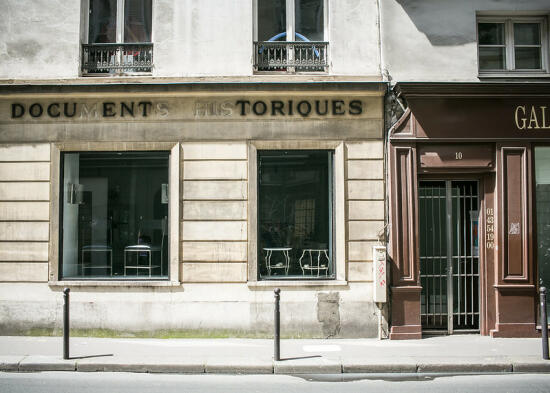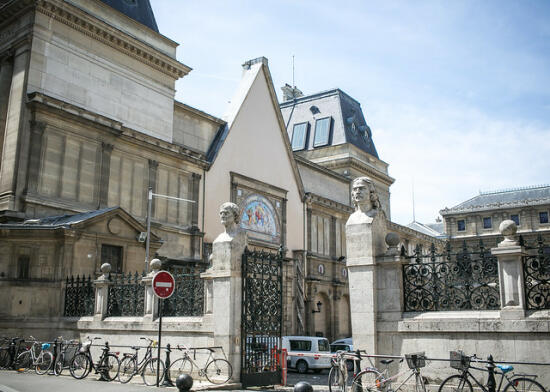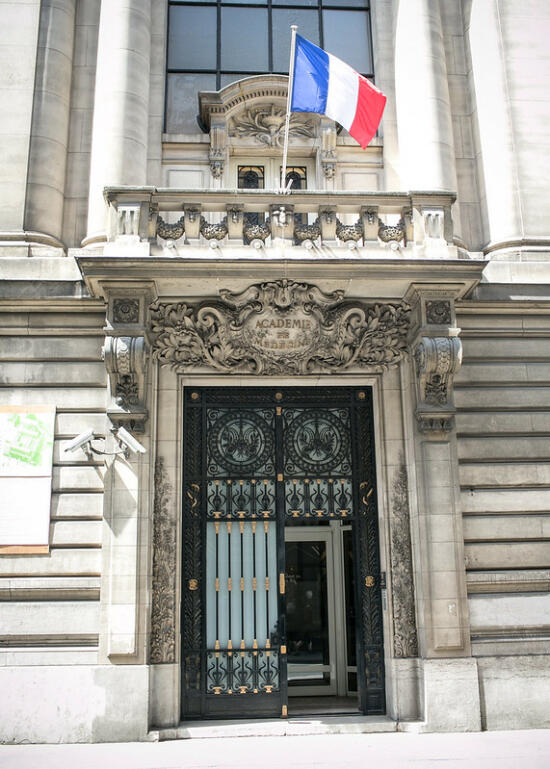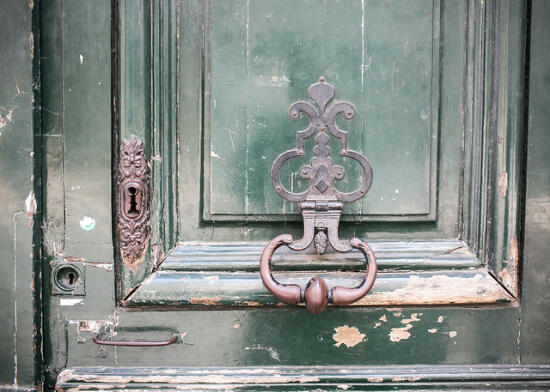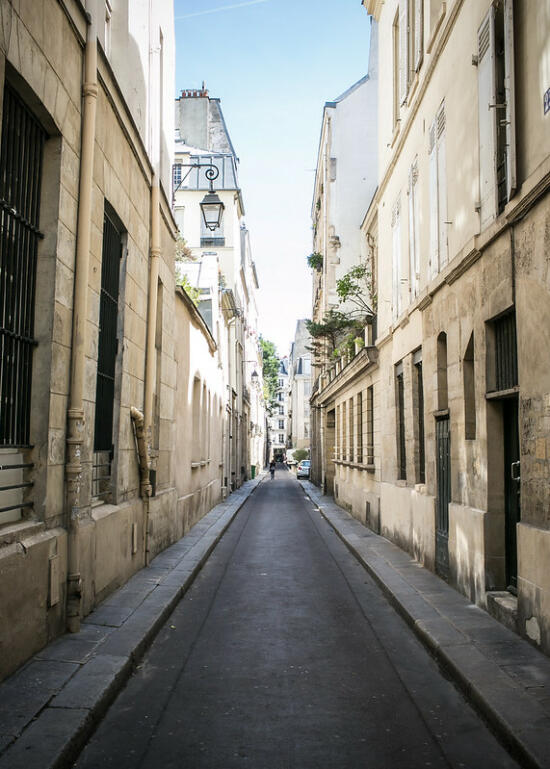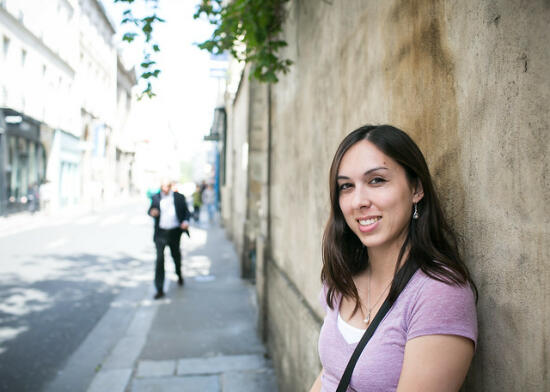 Wandering, but not aimlessly!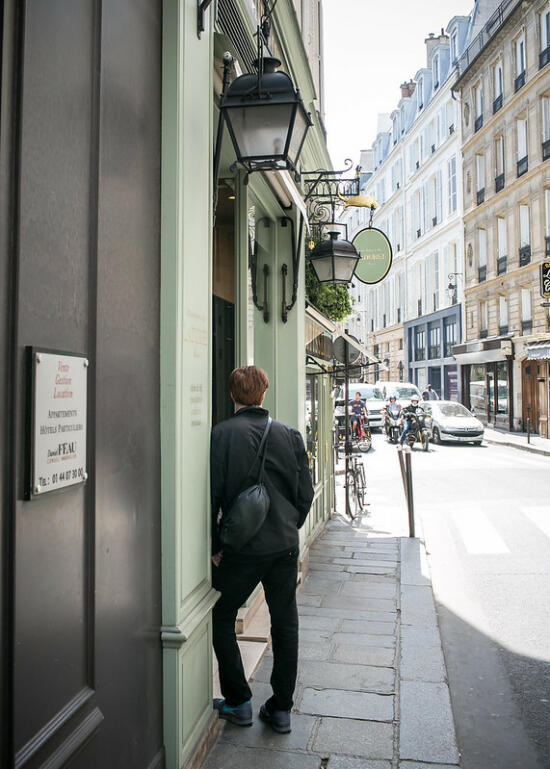 Ladurée Bonaparte was our goal today, to try the other famous macaron bakery in Paris.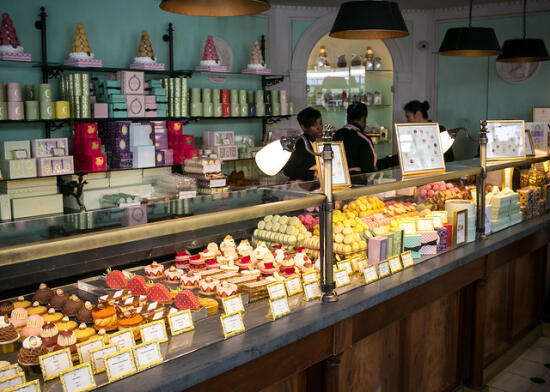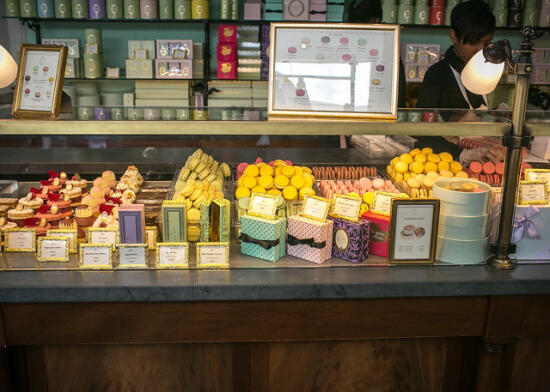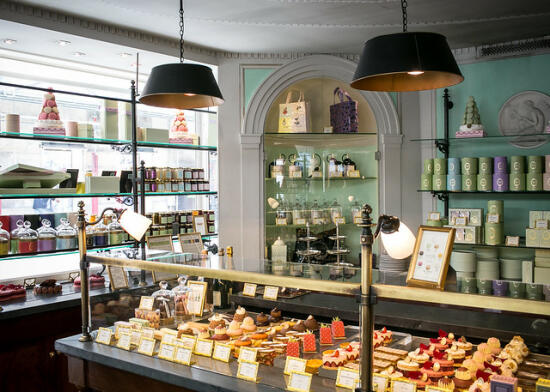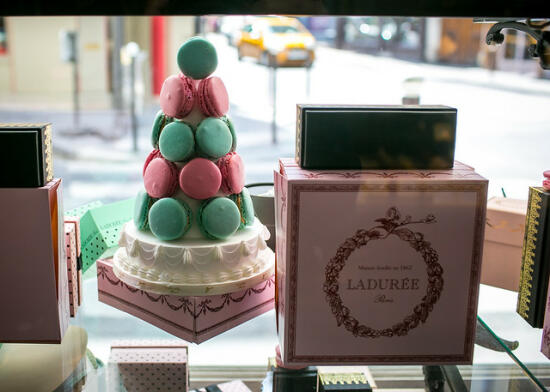 We were there for the macarons, but if only we had time to try all the other beautiful sweets there! Everything looked so delicious, but alas, we only had 24 hours left in Paris, and a body can only consume so much in one day.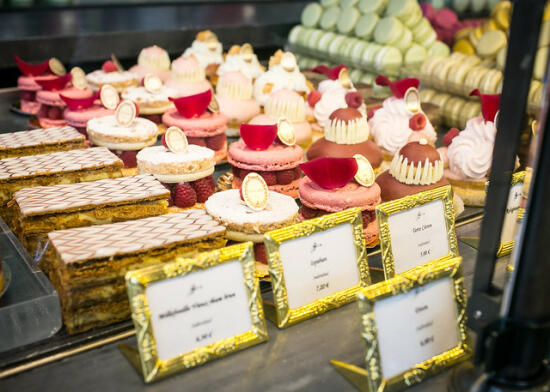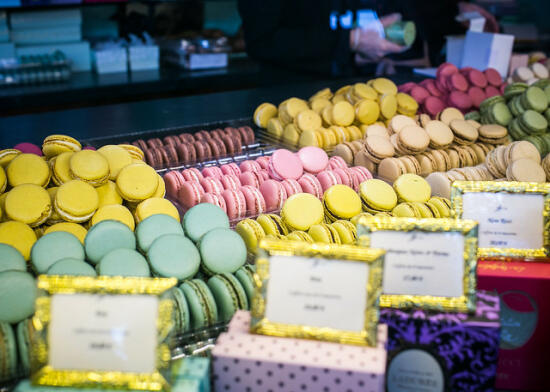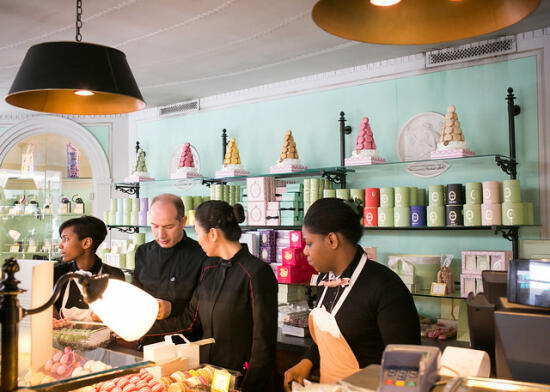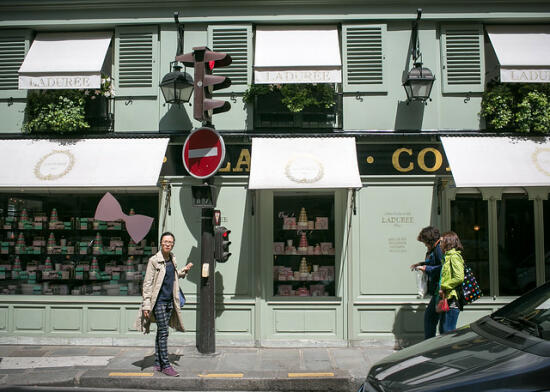 After making our purchases, we walked back to Saint-Germain-des-Pres, and took the Batobus to Notre Dame exit.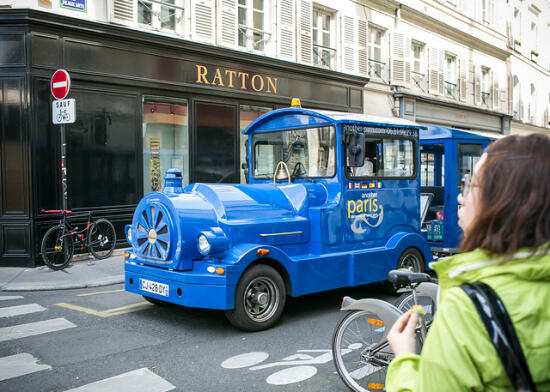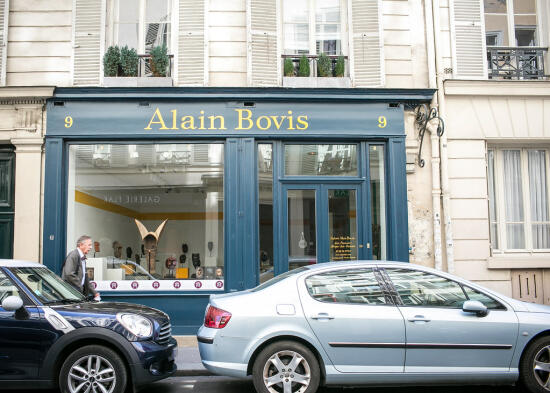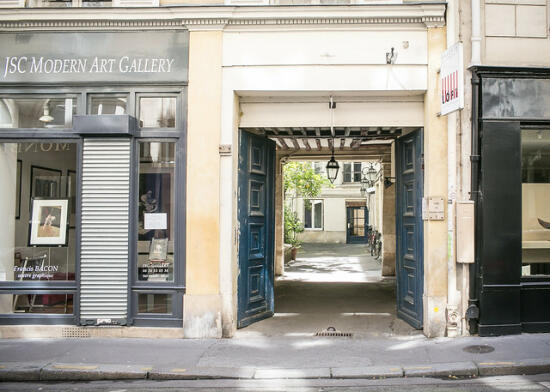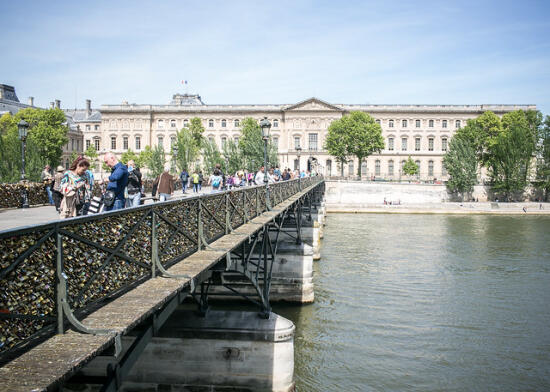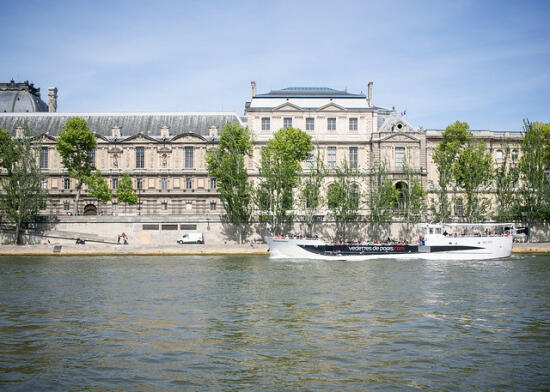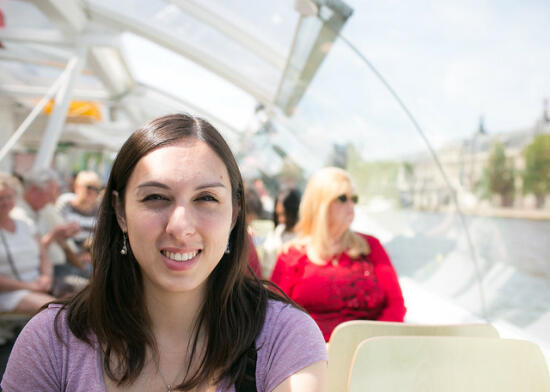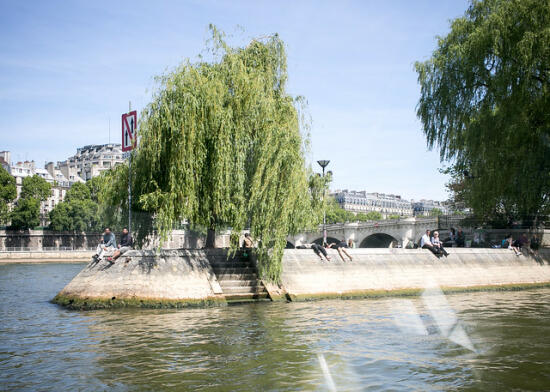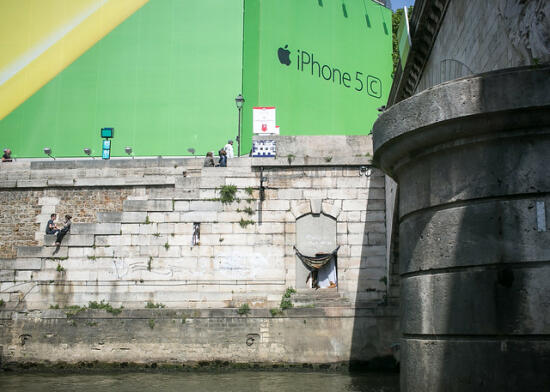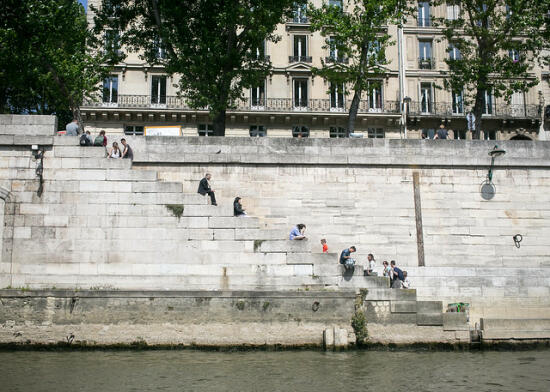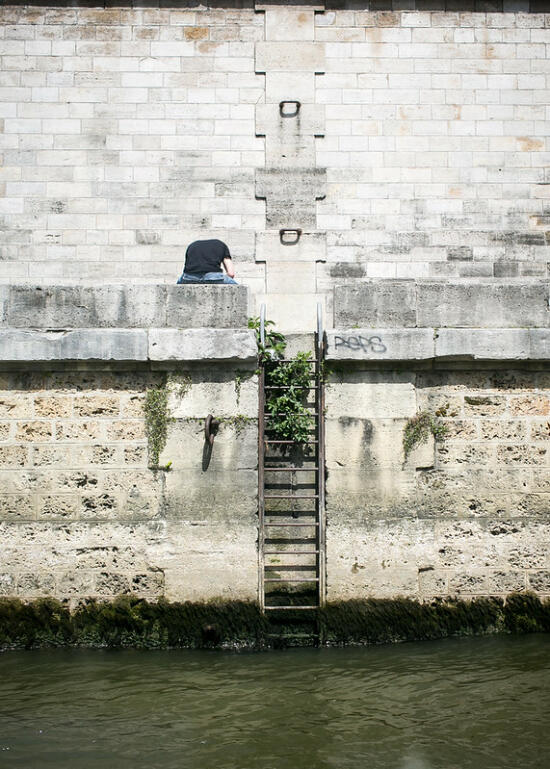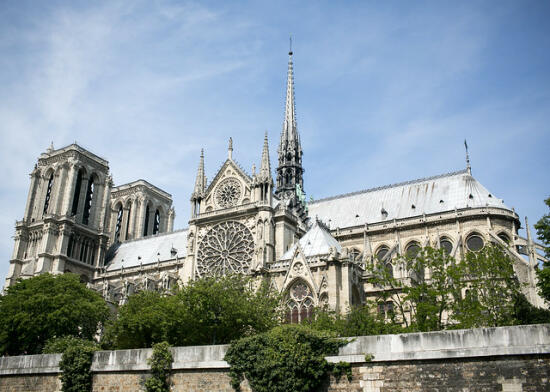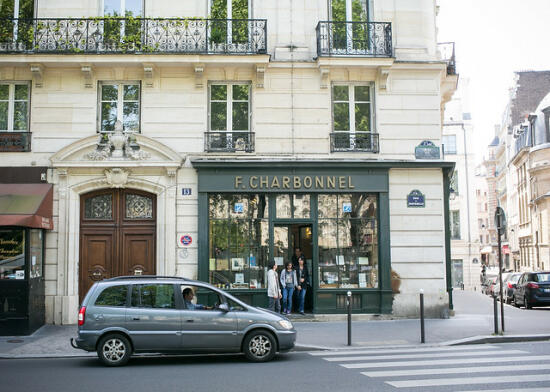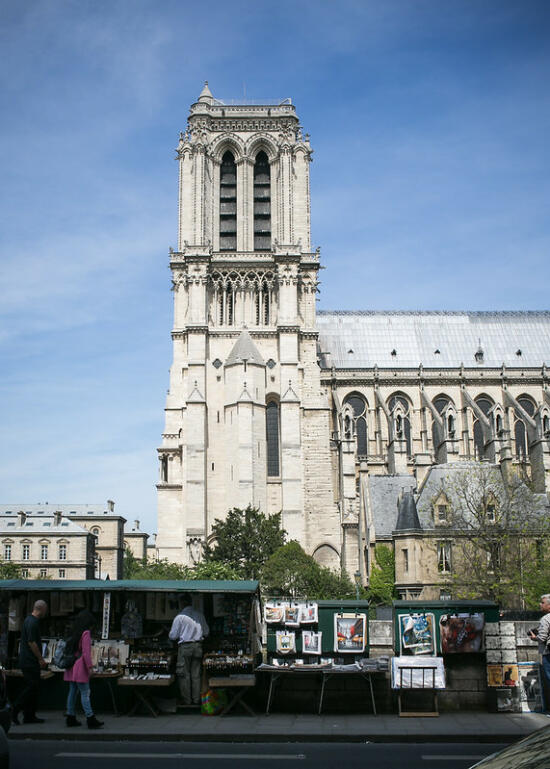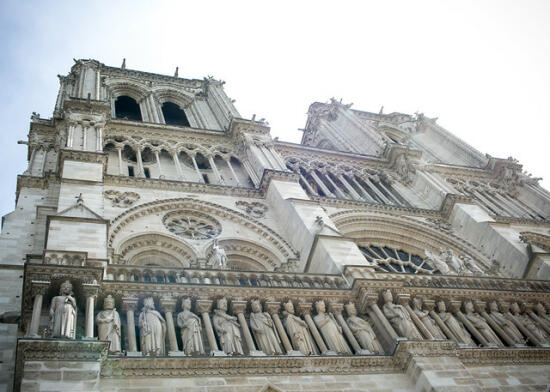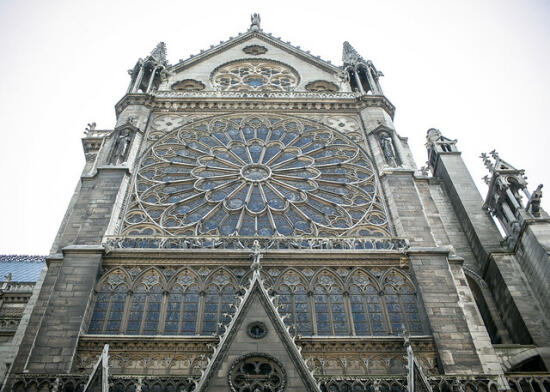 Of all the memorable moments we had in Paris, the one that sticks out most to me is the moment we walked into the plaza in front of the Notre Dame. The cathedral is spectacular – one can't help but feel a sense of awe standing next to it.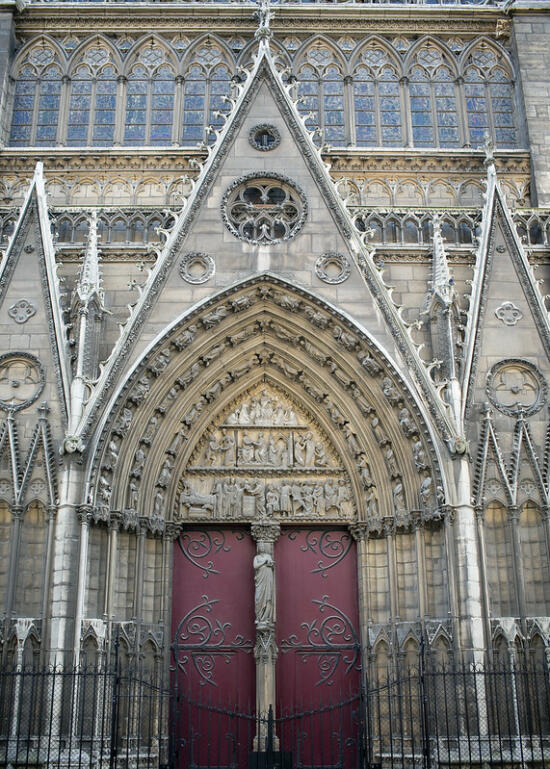 As usual, we weren't of a mind to battle the lines to get inside, so instead we wandered.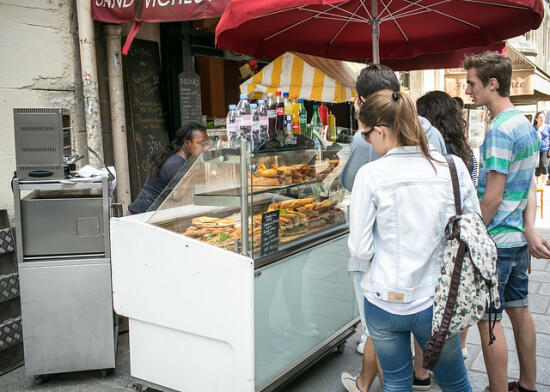 There's a pretty little park behind the Notre Dame, so we sat in the shade a bit, and got into the macarons we bought at Laduree.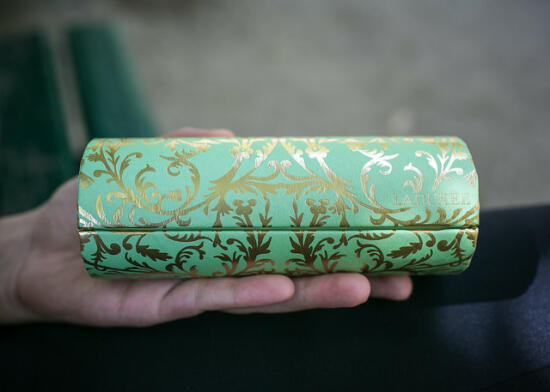 So which were better – Ladurée or Pierre Hermé?
Well, Ladurée's macarons were a little more vibrantly-flavored, while we just slightly preferred the texture of Pierre Hermé's macarons.
In other words… inconclusive! Guess we just have to go back to Paris and eat more macarons. You know, just to be sure…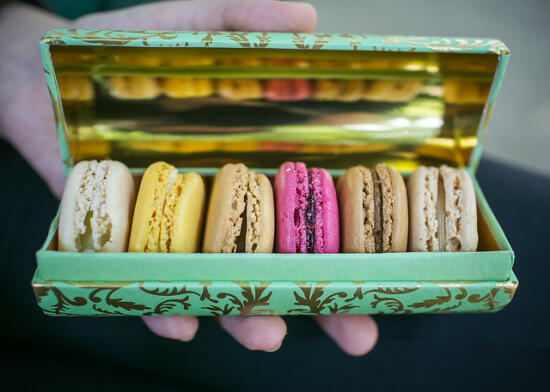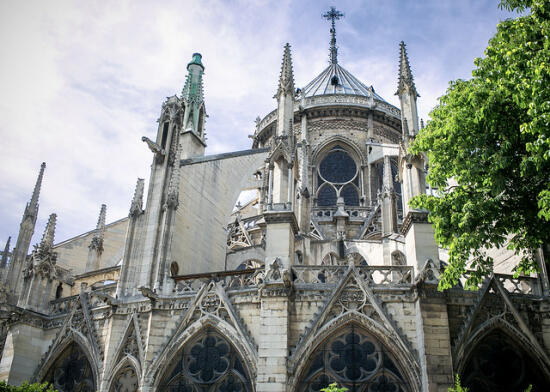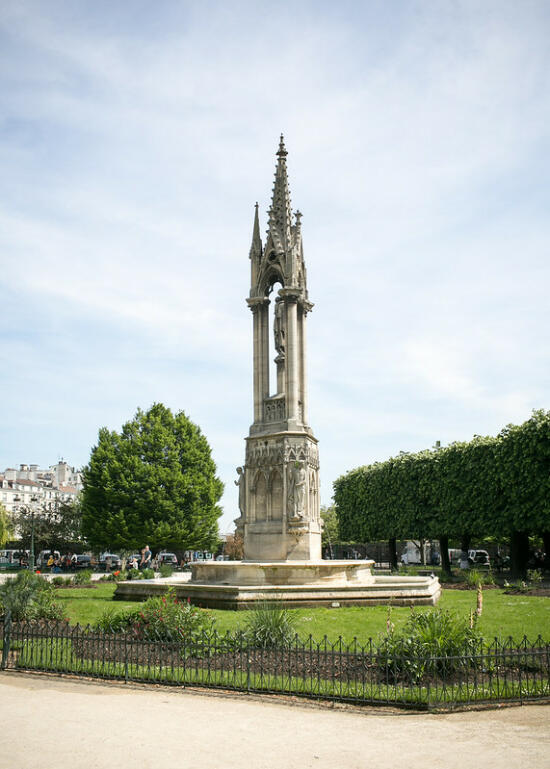 After resting a bit (and sharing a few macarons), we took a little time to wander around Notre Dame island, before we went off to explore the other side of the river!