On our last evening in France, we decided to go to another nearby restaurant – Les Cocottes.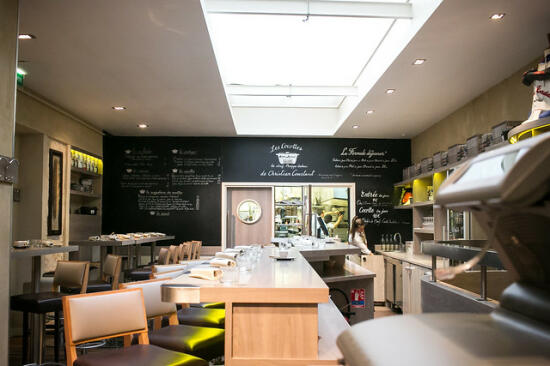 We had heard it can be difficult to get into, so we were there before it opened for dinner service, and got a seat at the bar right away.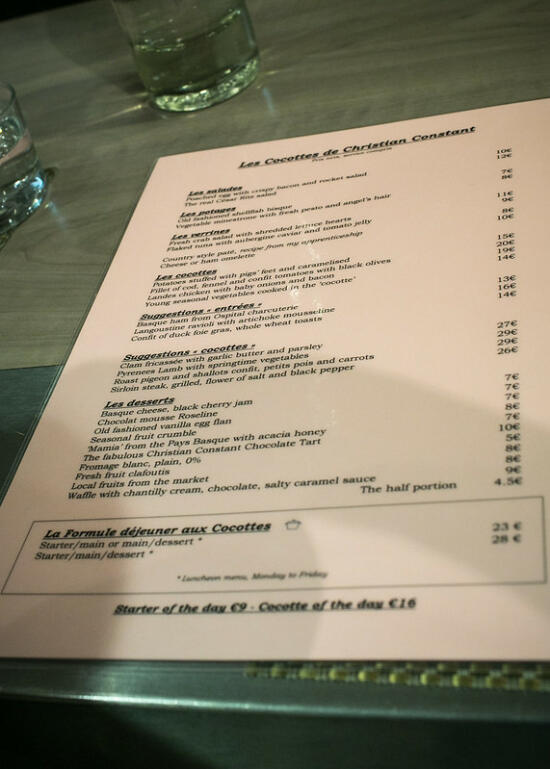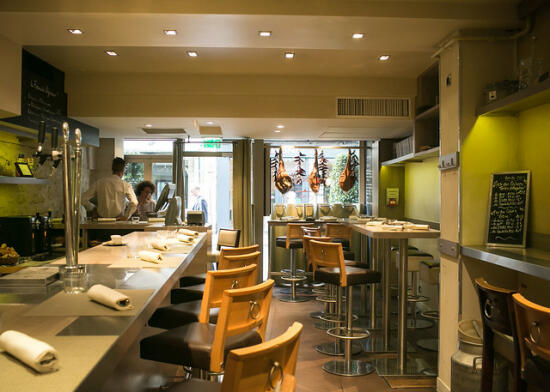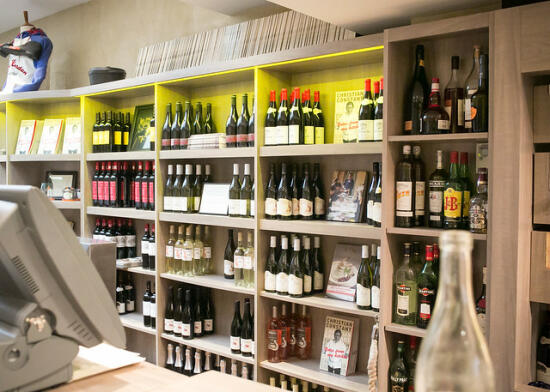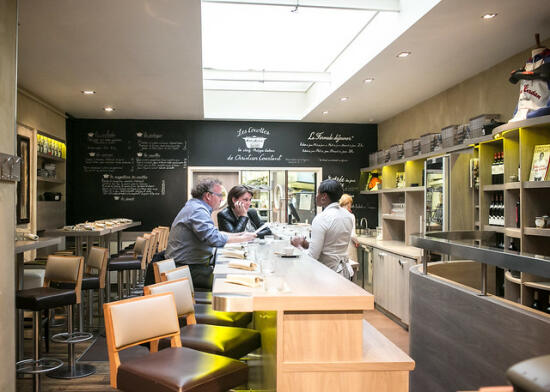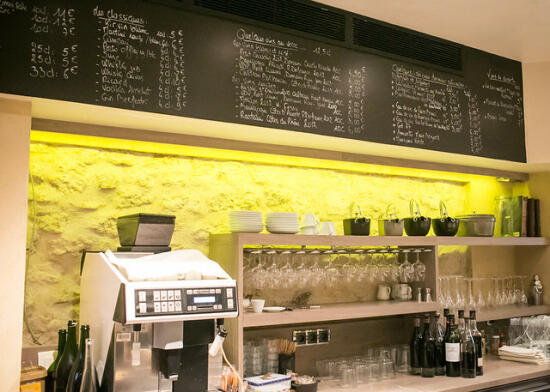 We started with the salade roquette – a salad with rocket, poached egg, bacon, and balsalmic vinegar. A must-order!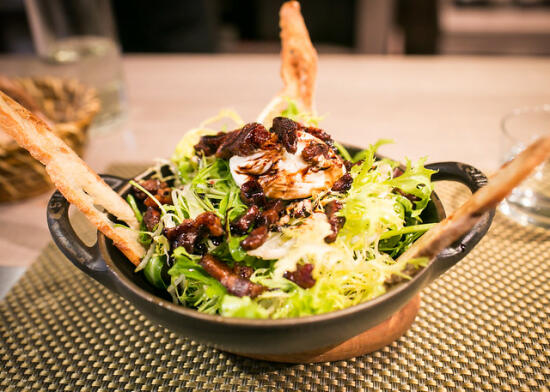 I'm pretty sure this is the first time in my entire life that I've ever been crazy about a salad.
As seems to be our theme in Paris, we tried the foie gras de canard again – tasty, as always.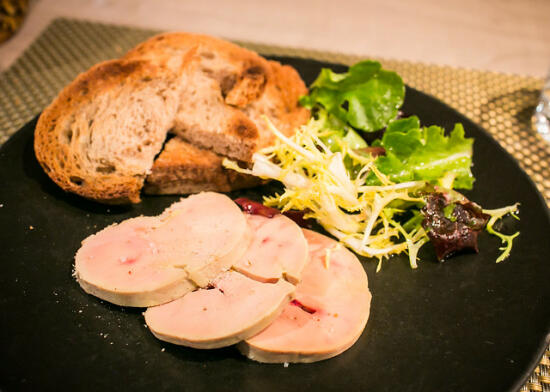 Between this and the foie gras we had at 7eme Vin, Les Cocottes' foie gras was our favorite.
Son picked out the cocotte pomme de terre – potatoes stuffed with pork trotters. It may sound a little odd, but it was an excellent choice.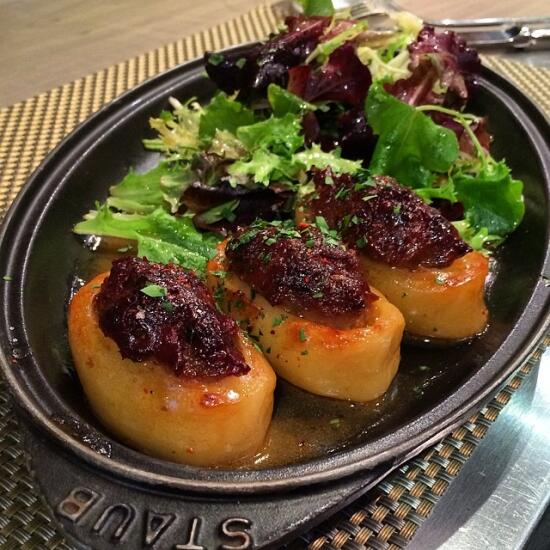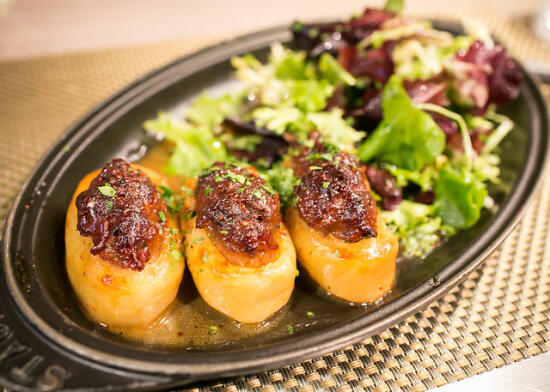 We also ordered the cocotte de palourdes – pasta with clams – which wasn't bad, but we weren't nearly as crazy about it as we were the other dishes.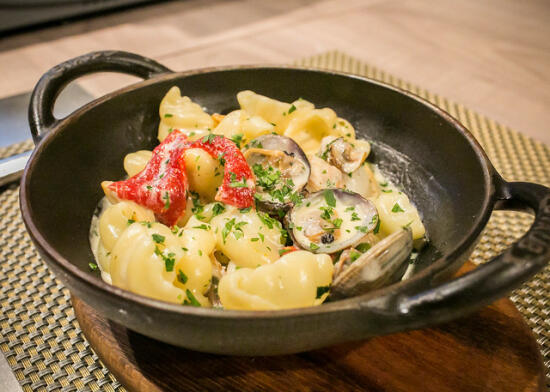 However, while the entire meal was fantastic, the real winner was dessert. We shared their demi gaufre – a waffle with chantilly cream and salted caramel.
We were practically licking the plate by the end of it, the caramel was so good. We got the half portion, but definitely should have gone for the full portion.
We seriously considered getting a second waffle, but decided that would be overdoing it.
BIGGEST REGRET OF THE ENTIRE TRIP.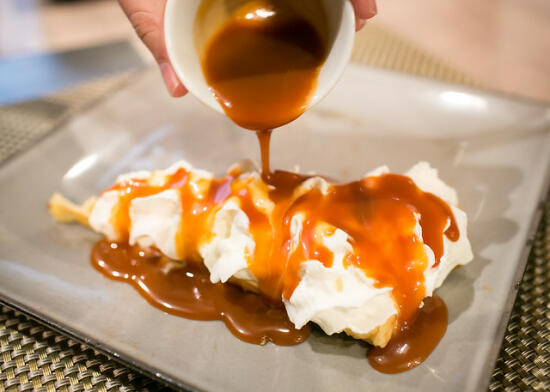 After a fantastic, flawless meal… their entire payment system went down! The chef – Christian Constant – even showed up, trying to help them get it fixed.
It was all to no avail, but luckily they had a sister restaurant just a few doors down, so the waitress was able to take us over there to pay.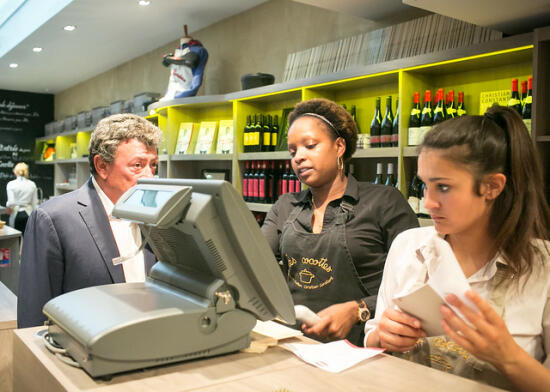 After dinner, it was a warm, pleasant night, so we took one last stroll around the area – determined to take advantage of our last night in France.
Goodnight, Paris!