After a bit of wandering, we found a cute little restaurant called 7éme Vin near our hotel.
Being so close to the Eiffel Tower, they were obviously used to catering to tourists, and spoke impeccable English. Although we had no reservation, they were kind enough to tell us, "Come back in an hour and we will have a table for you."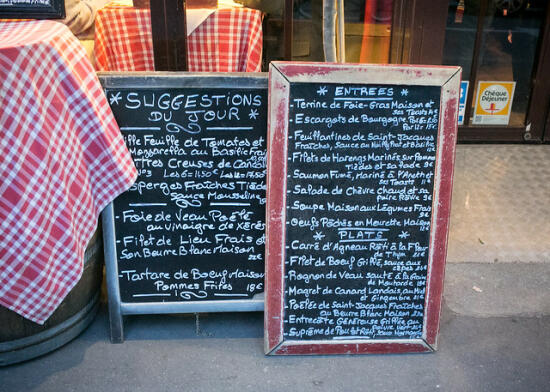 We left and walked around the area, scoping out the neighborhood. An hour later, we returned, and true to their word we were seated within minutes.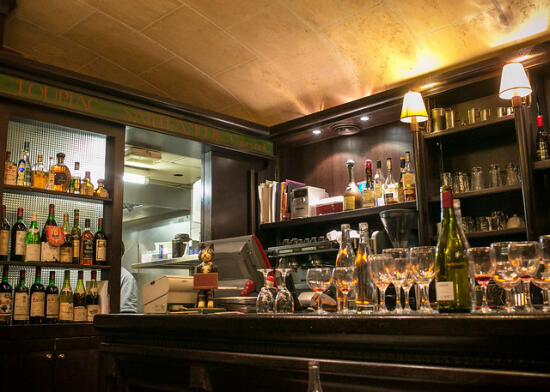 It's a fairly small restaurant, so seating can be a bit cramped. We were seated right next to another foreign couple, with the wine menu squished between us.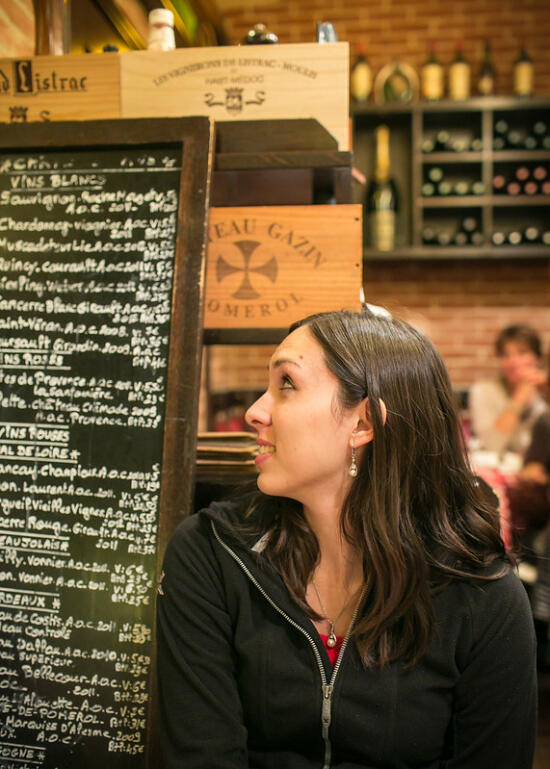 But despite the cramped quarters, and regardless of any concerns that this might have been an overly touristy restaurant due to its close proximity to the Eiffel Tower, the food was excellent.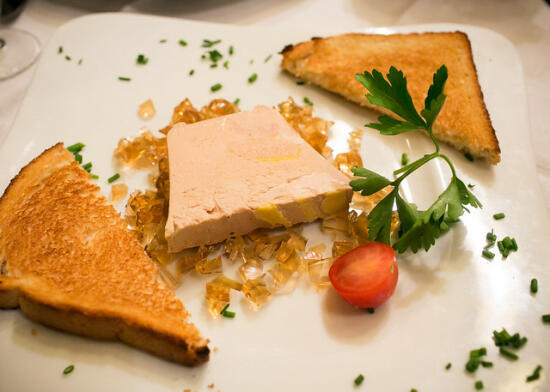 We started with "Terrine de Foie-Gras et ses Toasts".
This is where we discovered we're huge fans of foie gras.
Next, we had the "Escargots de Bourgogne".
I already knew I adored escargots, but by the end of the meal we were totally regretting only ordering 6 instead of 12. They were SO GOOD.
Let's be honest, I'm pretty sure I ate more than my share of the escargots. We usually share everything 50/50, but Son could tell I really liked these.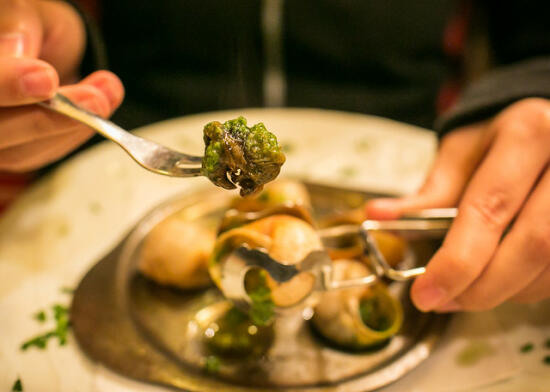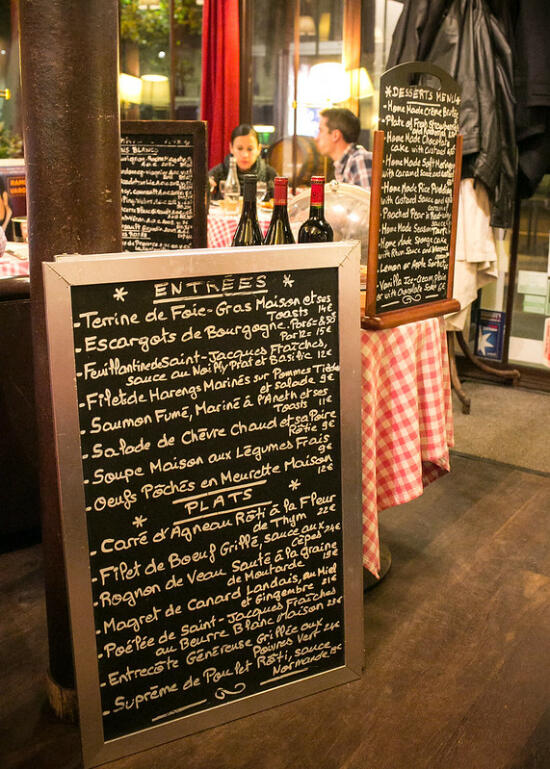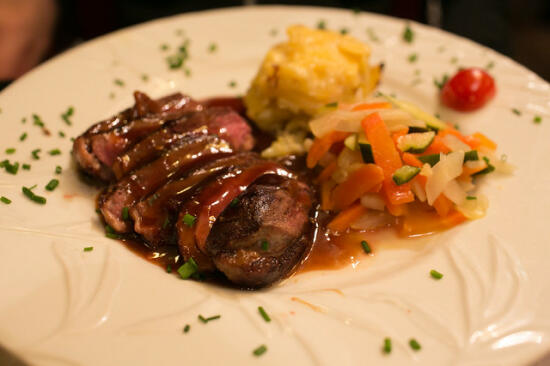 For our main entrée, we shared "Magret de Canard Landais au Miel et Gingembre" – roasted duck breast with a honey ginger sauce. I wasn't quite as much of a fan, but Son really enjoyed this.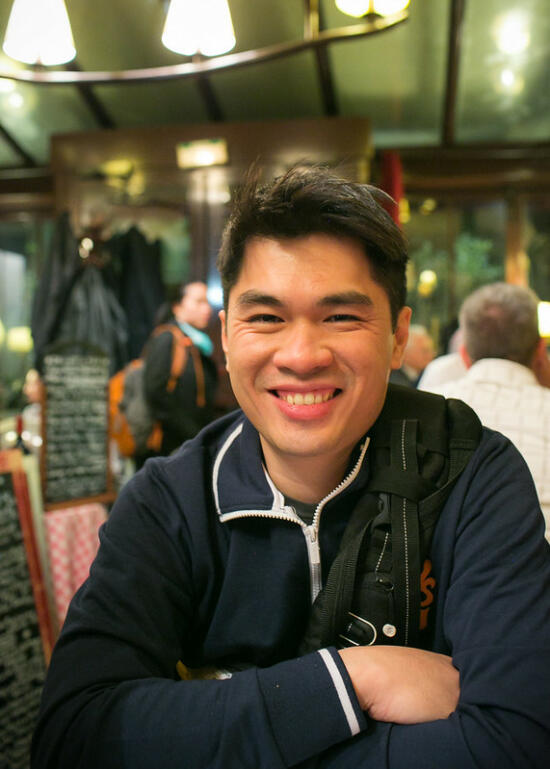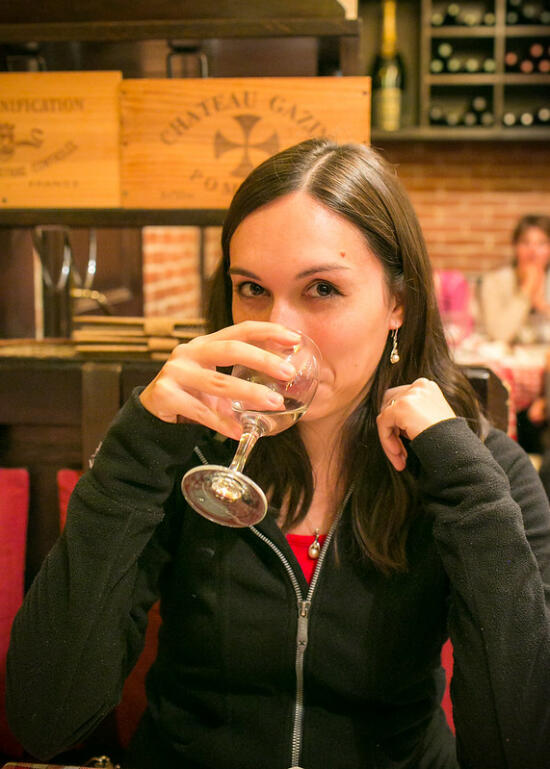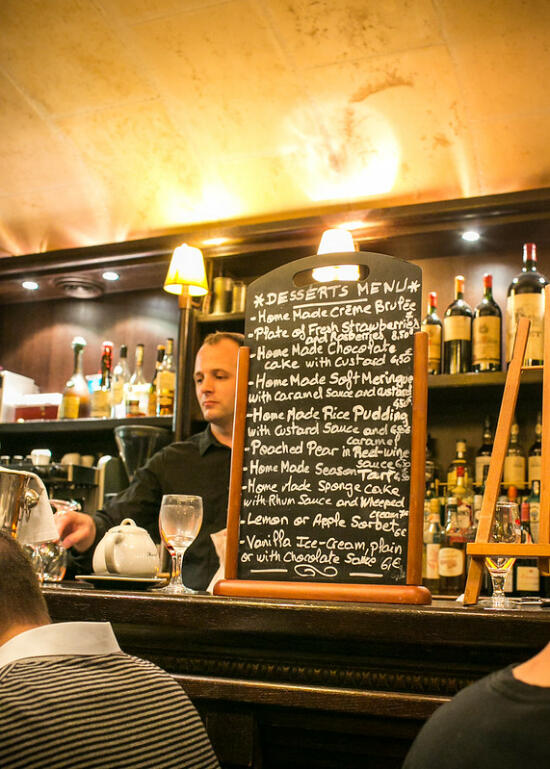 Then it was time for dessert!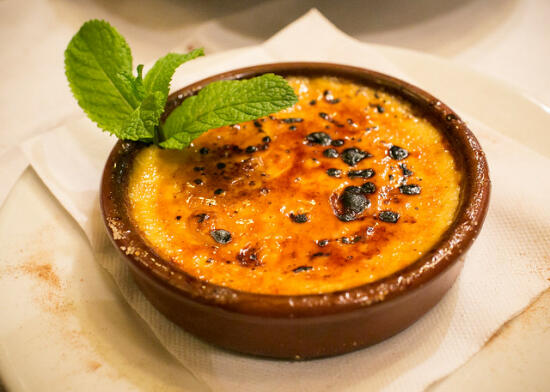 If there's créme brulée on a menu, it's a pretty safe guess to assume Son will get it.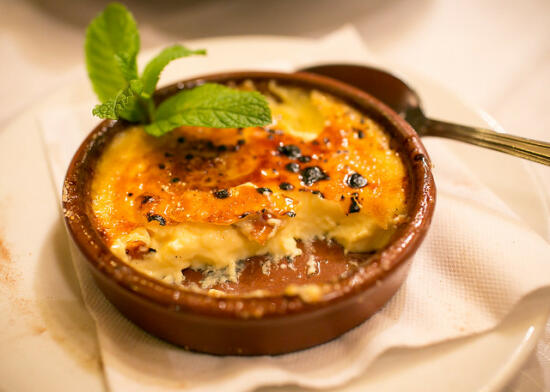 And, wanting to try something we hadn't had before, we also ordered their soft meringues with caramel sauce and custard ("floating islands").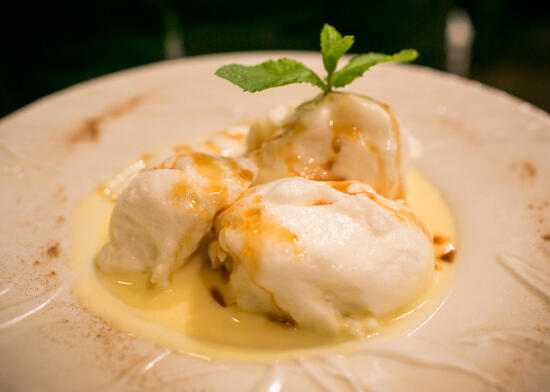 I was a huge fan of the floating islands, and Son couldn't stop raving about the créme brulée.
All in all, we are happy to report that our first real meal in Paris (that is, if you ignore that awful crêpe) was a rousing success!
We loved it so much, we seriously considered going back the next day – if not for our short time in Paris, and desire to try as many different places as possible, we might have!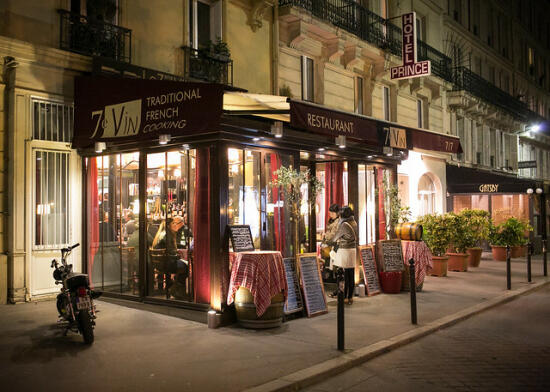 It was 11pm when we made our way back to the hotel. Off to sleep, before another day around Paris!