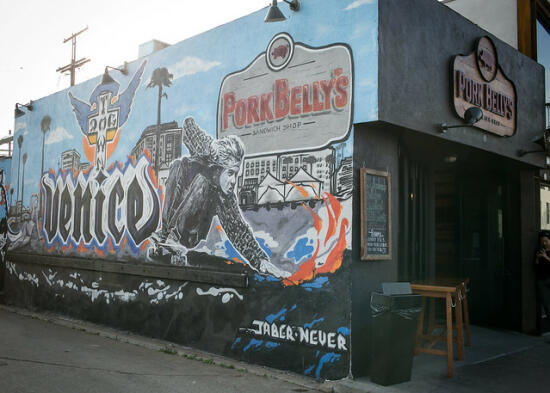 Formerly known as Pork Belly's, Chop Daddy's is a barbecue restaurant in Venice, CA.
With a LivingSocial deal in-hand, Son and I headed to Venice to try it out late last year.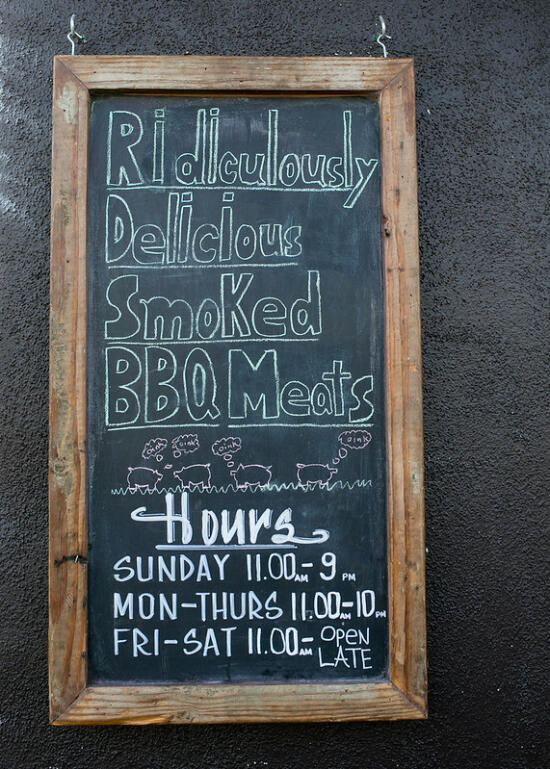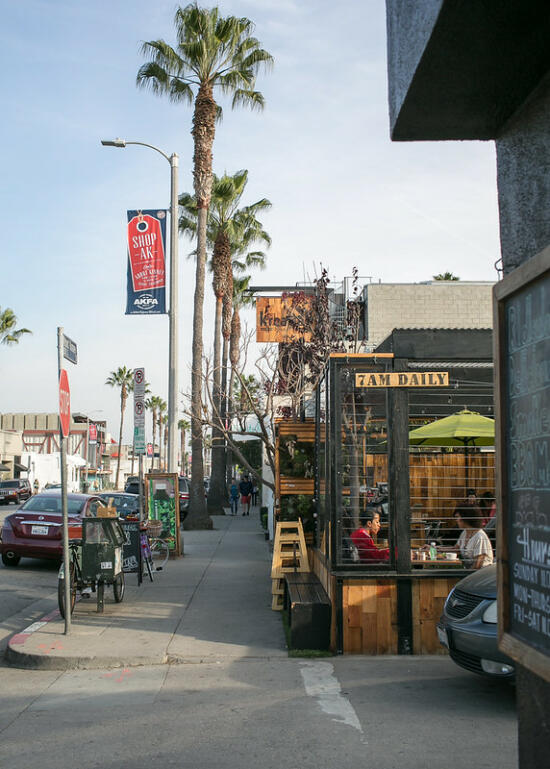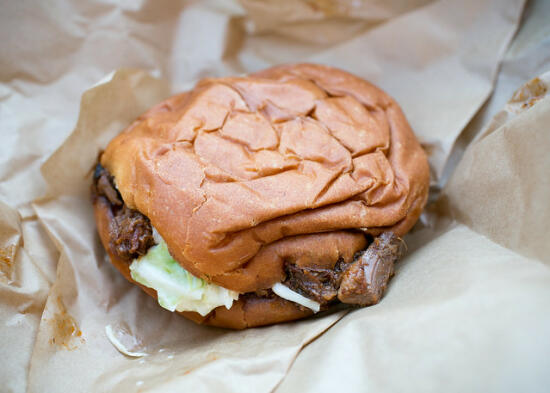 The Chop: Brisket smoked for over 12 hours in their in-house smoker, then chopped. Topped with homemade BBQ sauce and cole slaw on a brioche roll.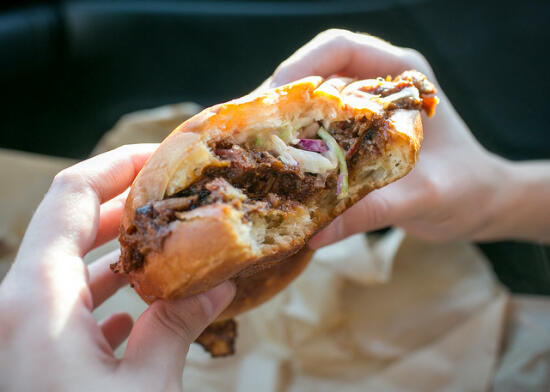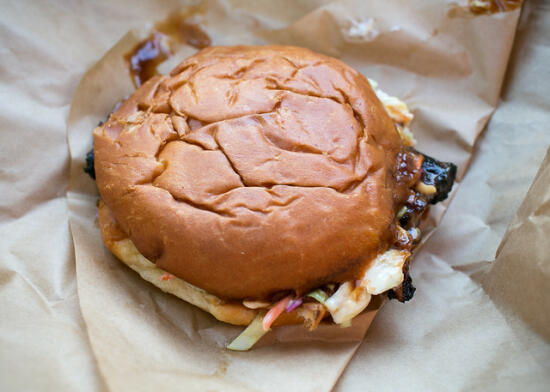 The Belly Up: Smoked BBQ pork belly topped with homemade coleslaw on a brioche roll.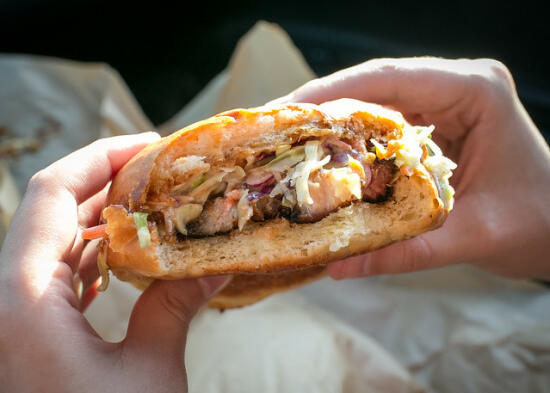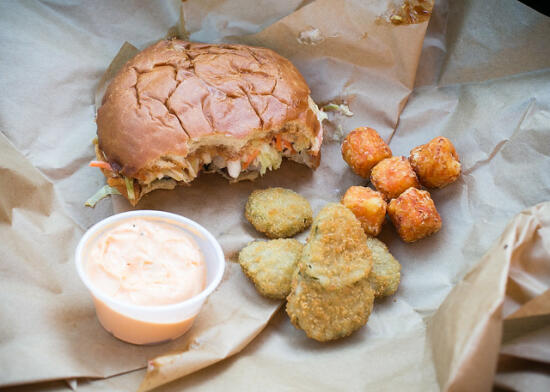 Fried pickles and sweet potato tots
Both sandwiches were juicy and delicious, a perfectly messy barbecue meal. The fried pickles and sweet potato tots (which are delicious dipped in the sauce that comes with the fried pickles) rounded out the meal wonderfully.
We don't get out to Venice, CA very often, but we definitely want to visit Chop Daddy's again!