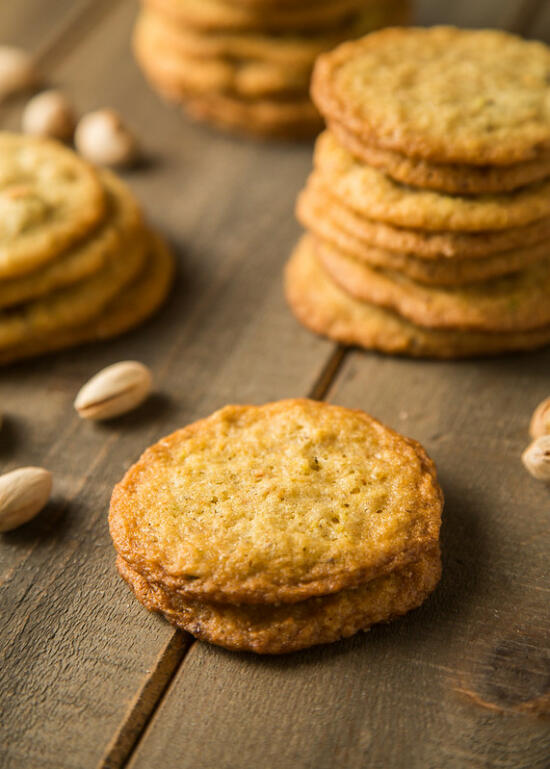 All year, Son and I have been on a huge pistachio kick. So since Son generally isn't much of a cookie person, I thought I'd make something for The Great Food Blogger Cookie Swap that I knew he'd enjoy. I had bookmarked these pistachio cookies from PureWow earlier this year, with the thought that they'd be great for the cookie swap. 😀
Before I made these, I had been expecting a pistachio-flavored cookie. What I actually got was more of a sugar cookie, studded with pistachios. Also still very delicious! If you want a subtle pistachio taste, these are great. But if anyone has a recipe for pistachio cookies that are more pistachio-heavy, I'd love if you shared!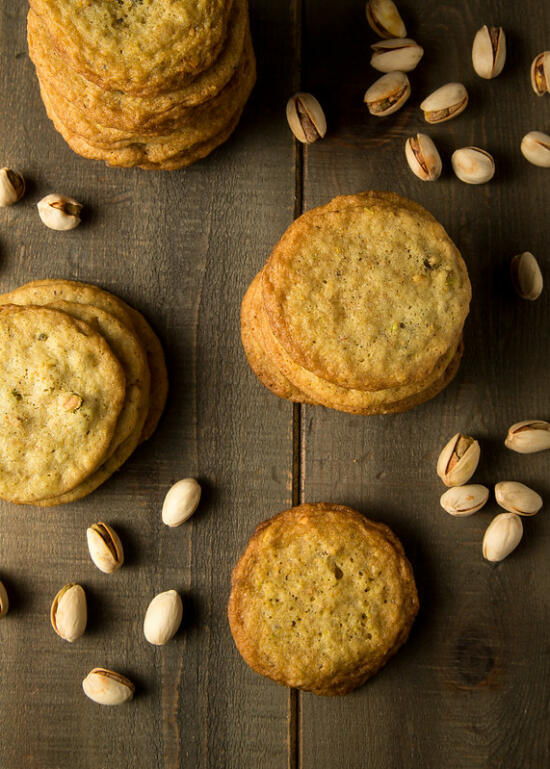 Pistachio Cookies, from PureWow
Ingredients
1/2 cup shelled pistachios, toasted
1 stick unsalted butter, at room temperature
3/4 cup granulated sugar
1 egg
1 1/2 tsp pure vanilla extract
1 cup all-purpose flour
1 tsp kosher salt
1/2 tsp baking soda
Turbinado sugar, for garnish
Cooking Directions
Preheat the oven to 350°F. Line two baking sheets with parchment paper.
In a food processor, pulse the toasted pistachios until they are finely chopped. (Some will be flour-like in consistency, but there will still be some pea-sized pieces.)
In the bowl of an electric mixer fitted with the paddle attachment, cream the butter and sugar until the mixture is light and fluffy, 4 to 5 minutes. Add the egg and vanilla extract and beat until combined.
Add the ground pistachios, flour, salt and baking soda. Mix until the ingredients are fully incorporated, 1 to 2 minutes.
Scoop rounded tablespoons of cookie dough onto the prepared baking sheets. Press the dough lightly with your hands to flatten, then garnish each cookie with 1 teaspoon turbinado sugar.
Bake until the cookies are golden on the edges, 7 to 9 minutes. Transfer the cookies to a wire rack to cool. The cookies will keep in an airtight container at room temperature for up to a week.