After landing in Paris, we were too tired to deal with figuring out a new transportation system, so we took a taxi to our hotel – Hotel Relais Bosquet, in the 7th Arrondissement.
Having traveled to Vietnam before, it was striking – but not very surprising – just how much Paris felt like we were in downtown Saigon.
The French rule of Vietnam from the late 1800s up until the 1950s definitely had a huge impact on the architecture and layout of the streets in Saigon, but you don't necessarily realize how weirdly similar they are until you've had a chance to visit both countries.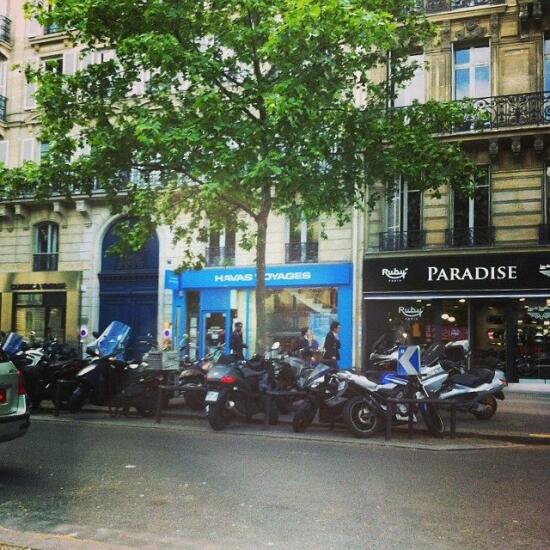 After checking into the hotel, smooshing ourselves and our luggage into the tiny hotel elevator, and checking out our tiny hotel room, we made our way back down the narrow stairs and headed out to wander.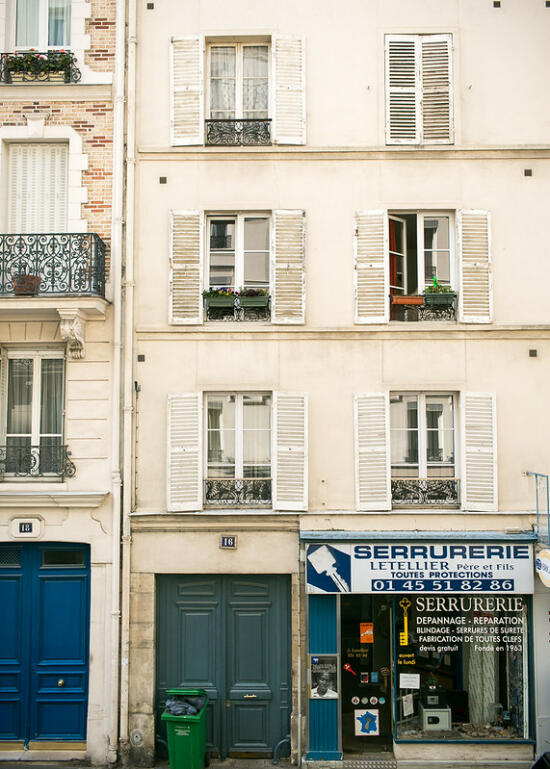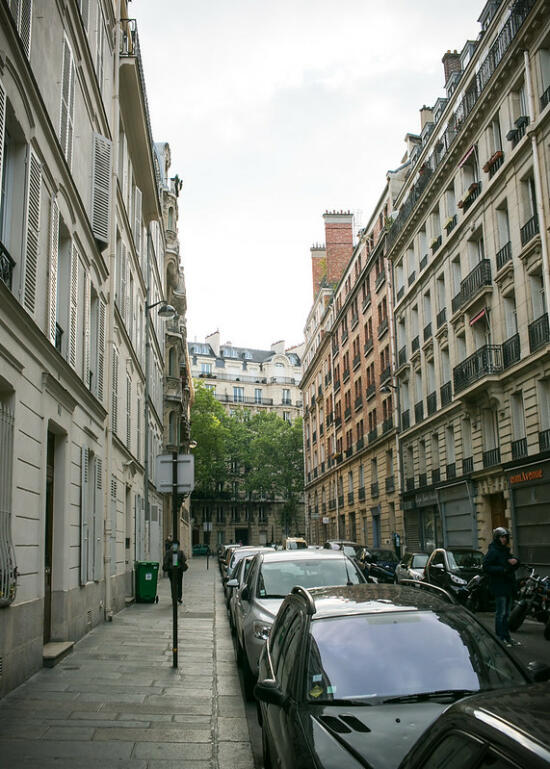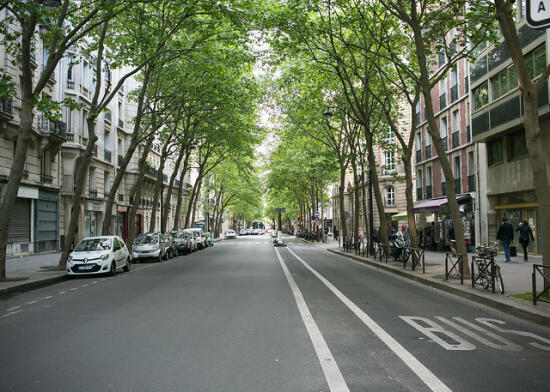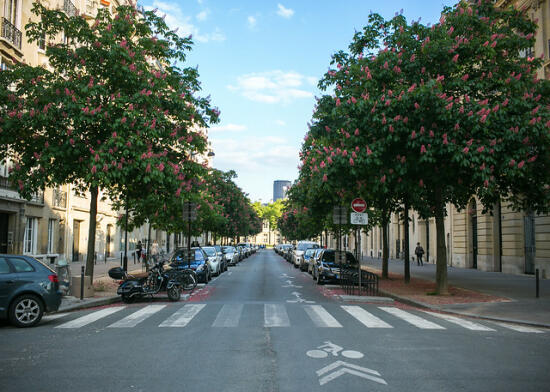 It wasn't long before we found the Eiffel Tower – after all, our hotel was only a block away from the park.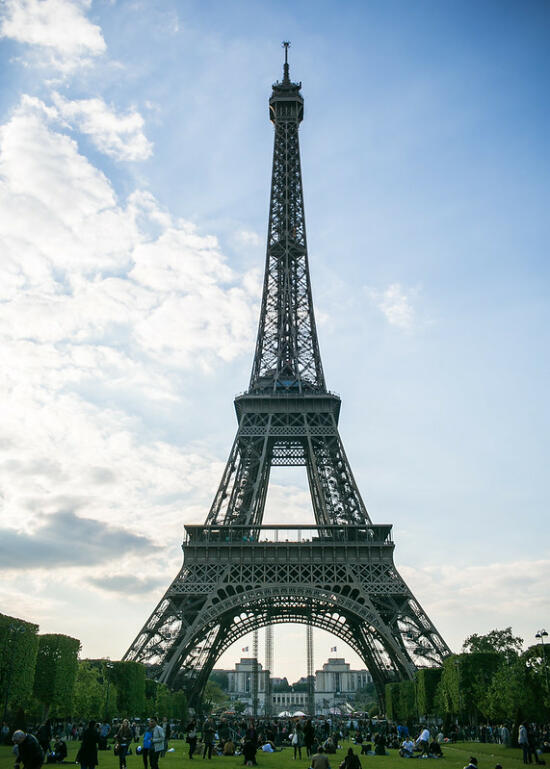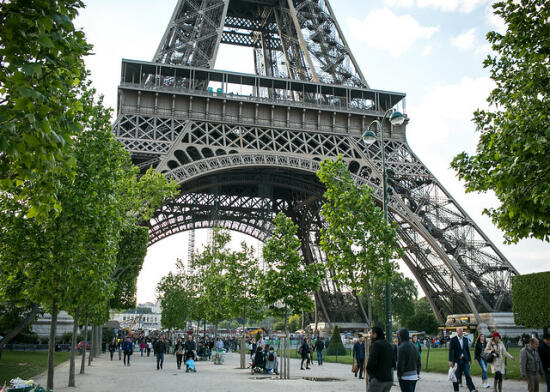 We made our way through the park, across the street, and beneath the huge structure.
… and decided that we absolutely, positively were not going to waste time in the crazy lines to go up into the Eiffel Tower.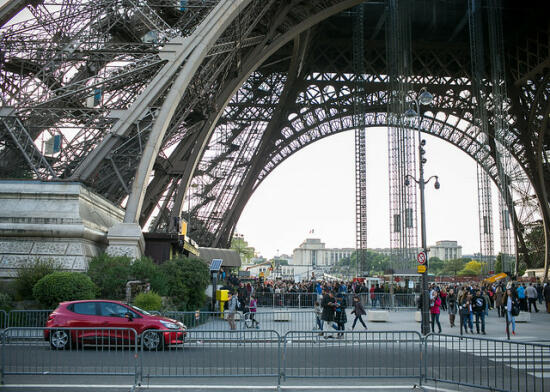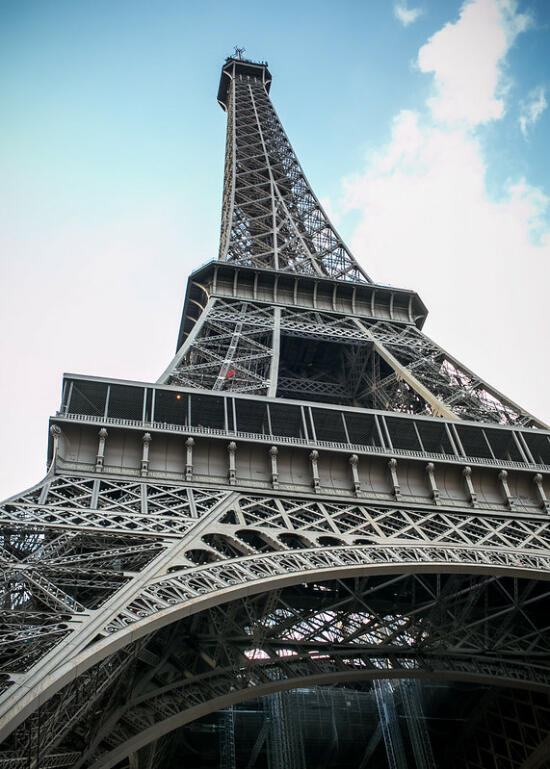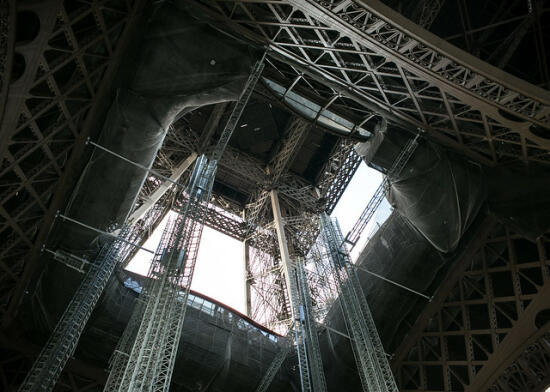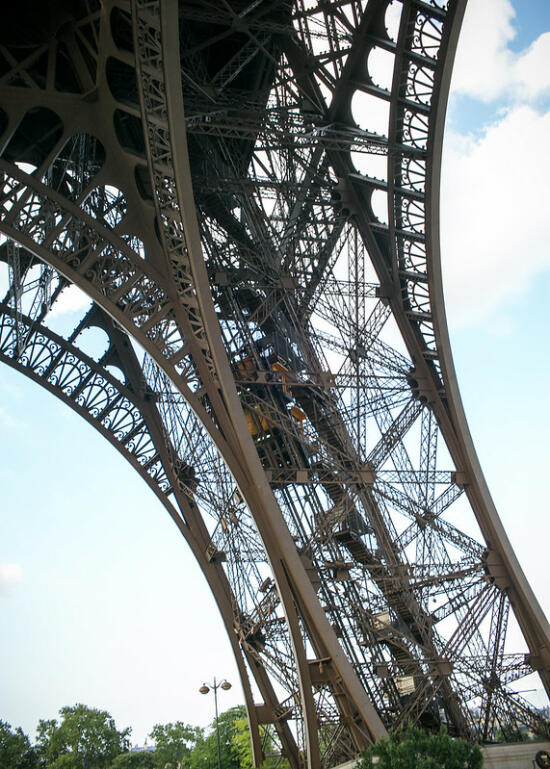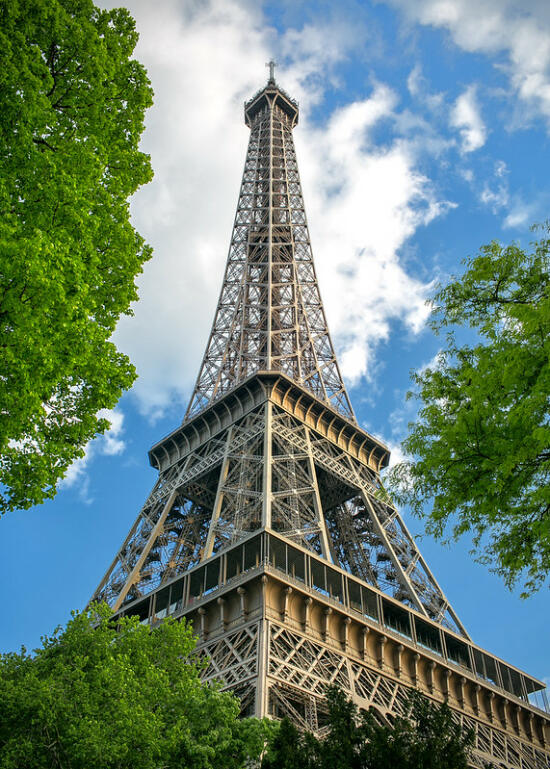 Besides, after an uninspiring lunch and nothing else to eat all day, I was starving.
We sat a little in a nearby park, got some cool views of the Eiffel Tower through the trees, and tried to find somewhere to eat.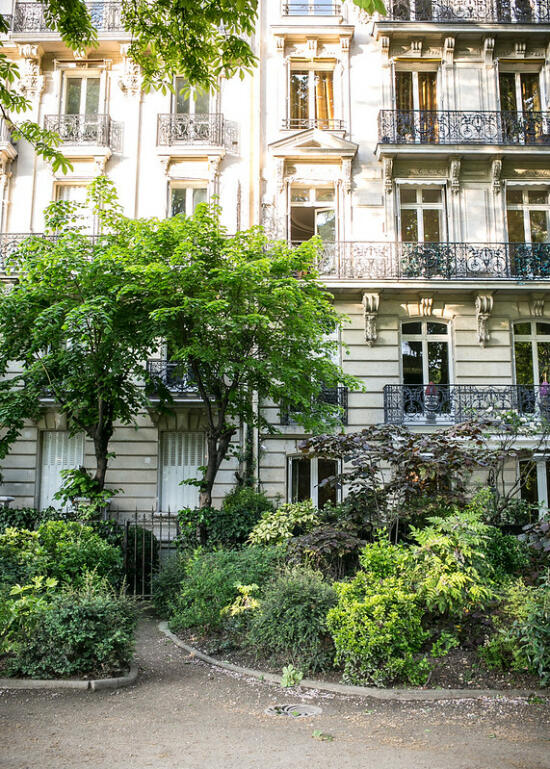 You'd think that'd be easy in Paris, BUT NOPE. Maybe it was the hunger clouding our brains, but we found it impossible to find anything online telling us somewhere nearby where we could find food.
Preferably something that wasn't an insanely expensive tourist trap.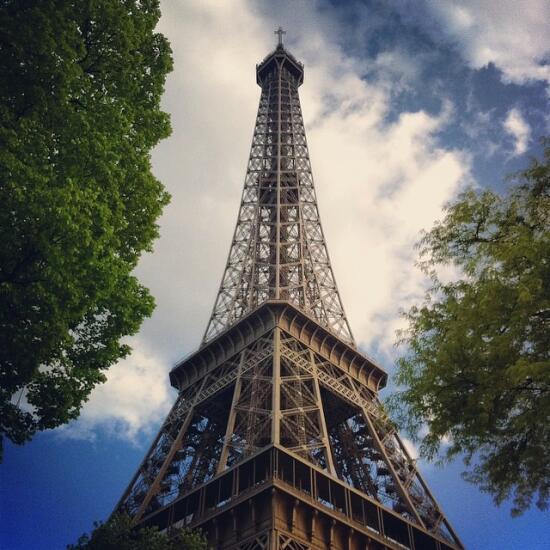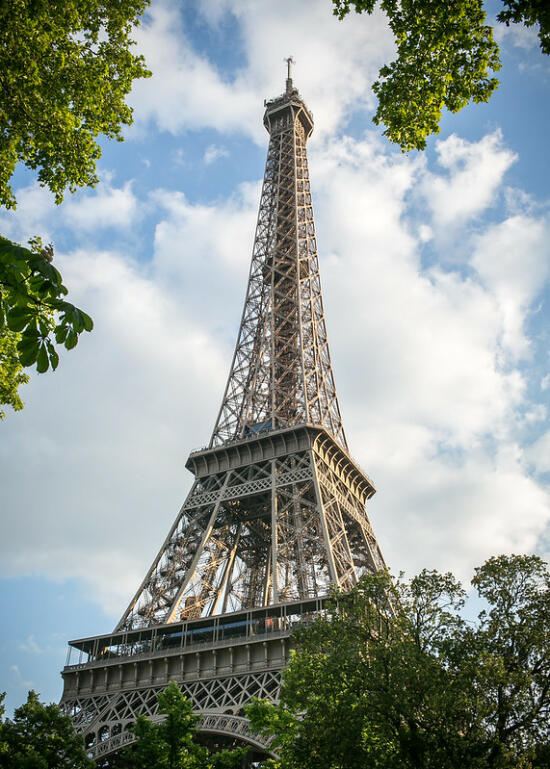 So off we went walking again, in hopes of finding easy food somewhere.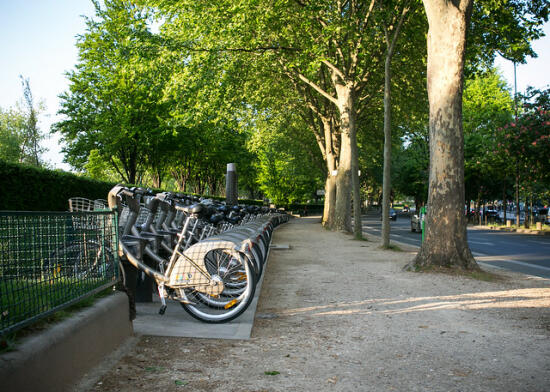 We found a food faire by the Seine, but unfortunately only sweets were to be found.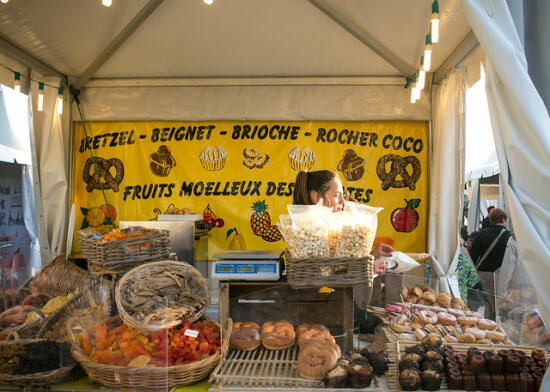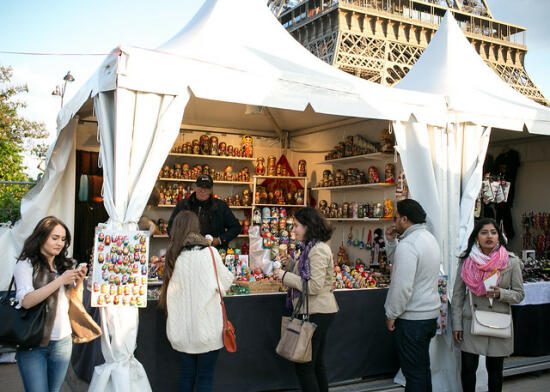 After a bit more wandering…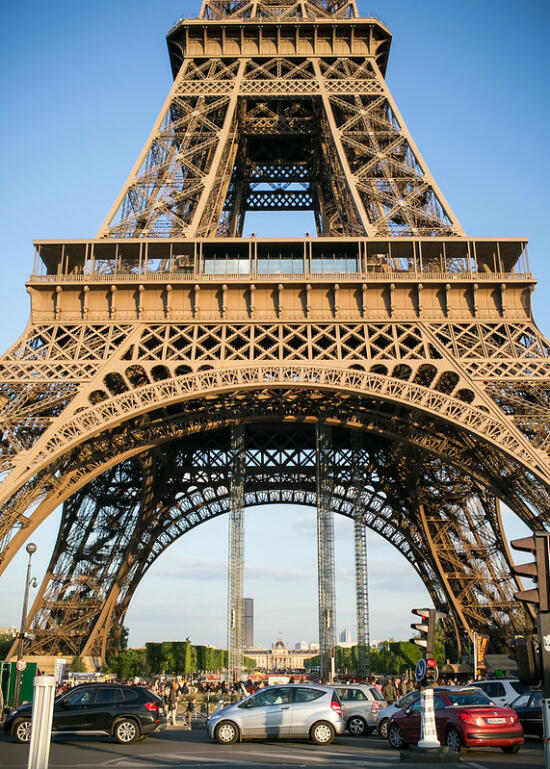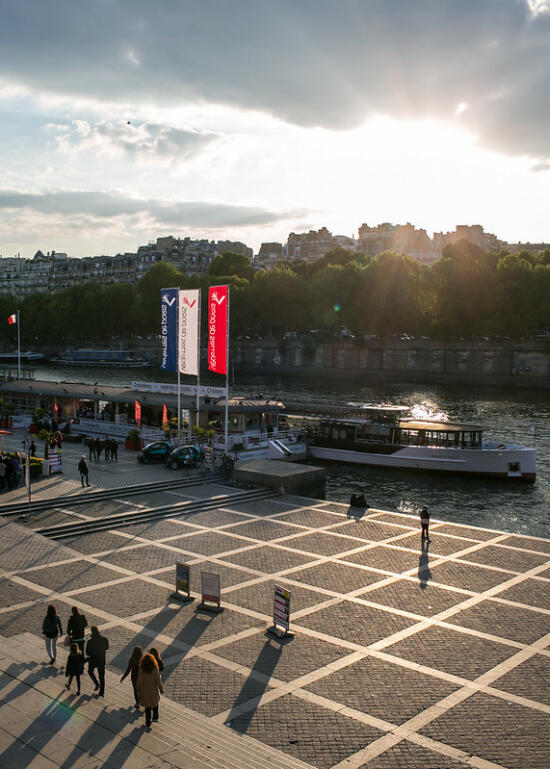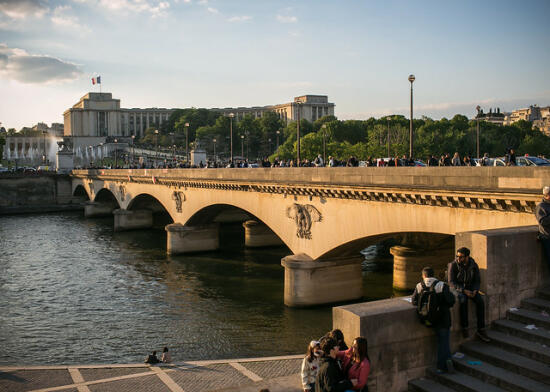 We found food!
Unfortunately, I think we found the crappiest crêpe in all of Paris. And the rudest shopowners.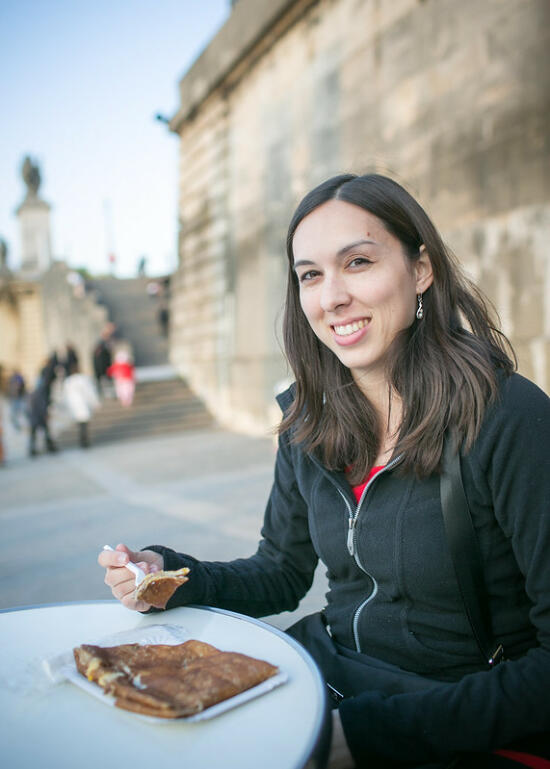 Whatever. It was food, and it was enough that we could get on with enjoying Paris.
(But my gosh, seriously the worst crêpe I've ever had. And sadly, the only crêpe we had in our entire Paris trip!)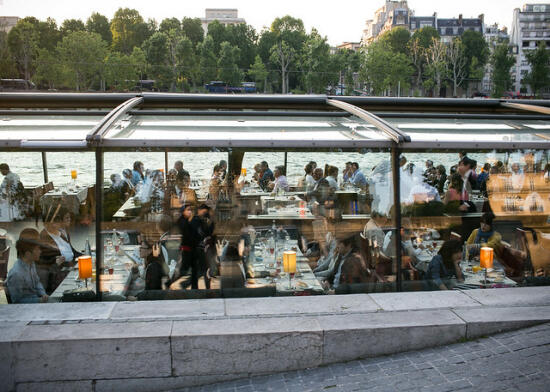 After eating, we took a walk down the Seine, to see what sights we could see.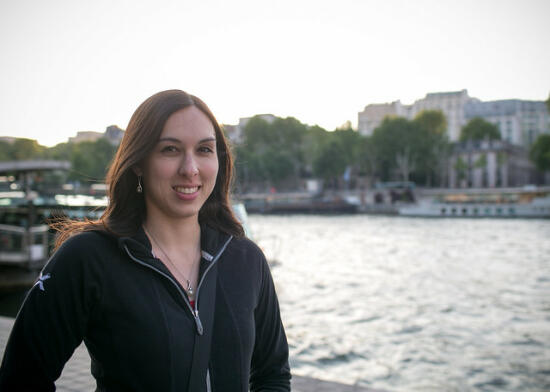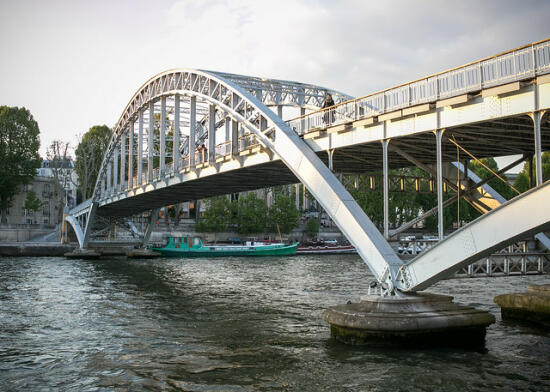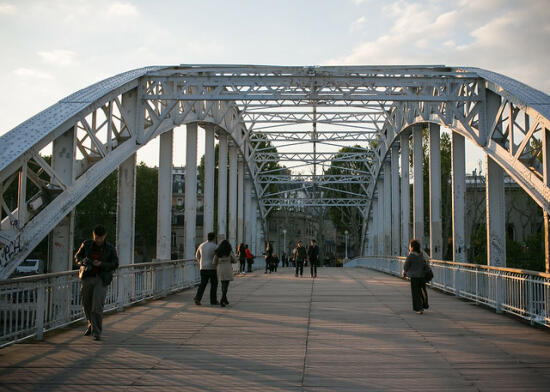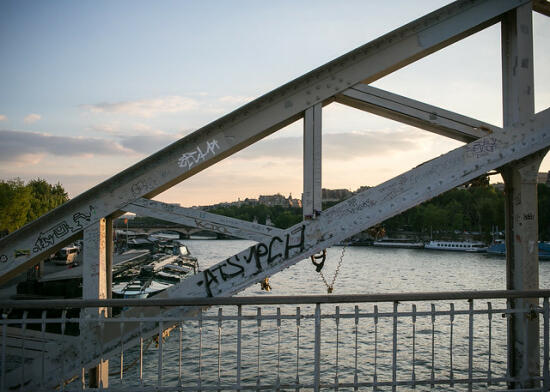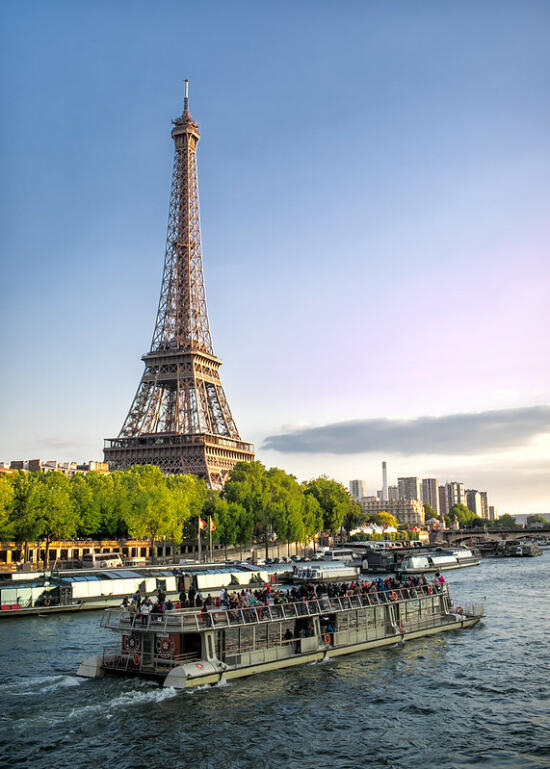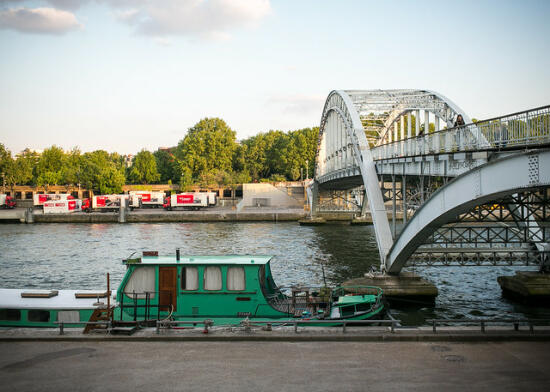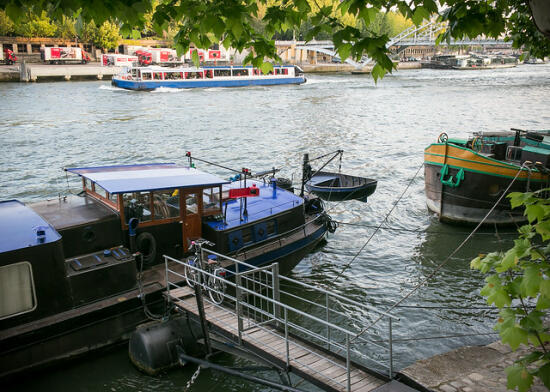 It wasn't long before we turned around, and headed back to our side of the river.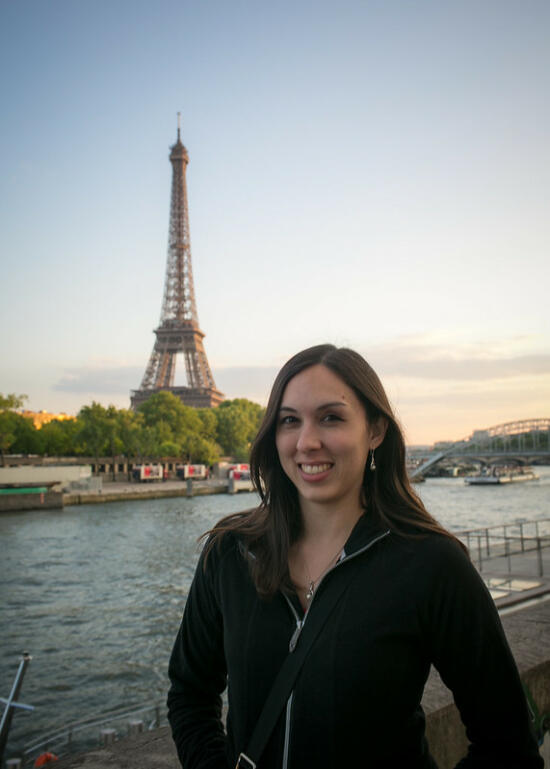 We were tempted to try this Vietnamese restaurant, but 1. it was pricey, 2. we were afraid we'd be sorely disappointed, and 3. we're supposed to be in Paris for French food!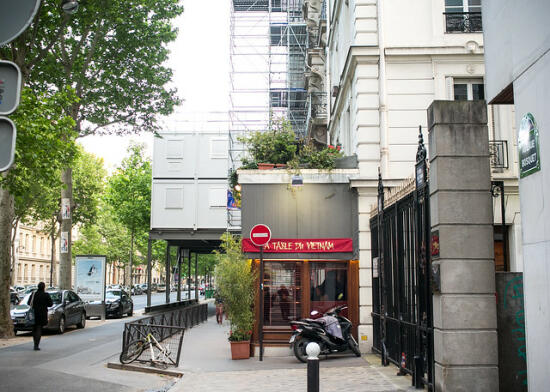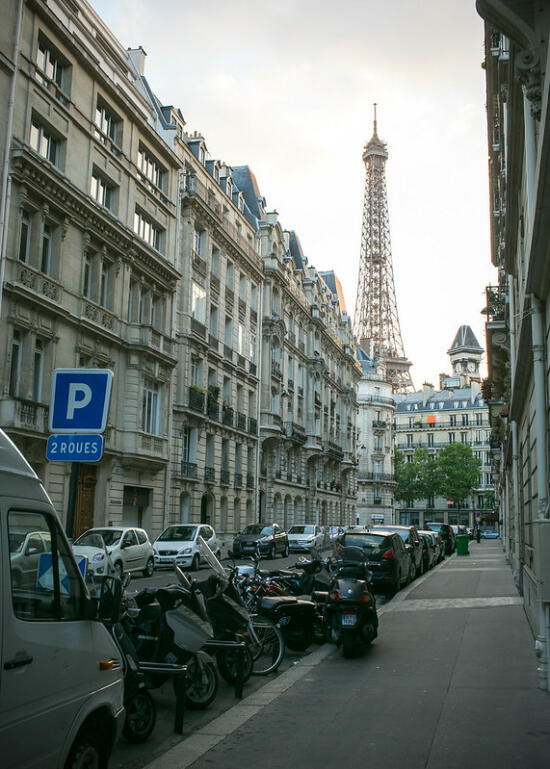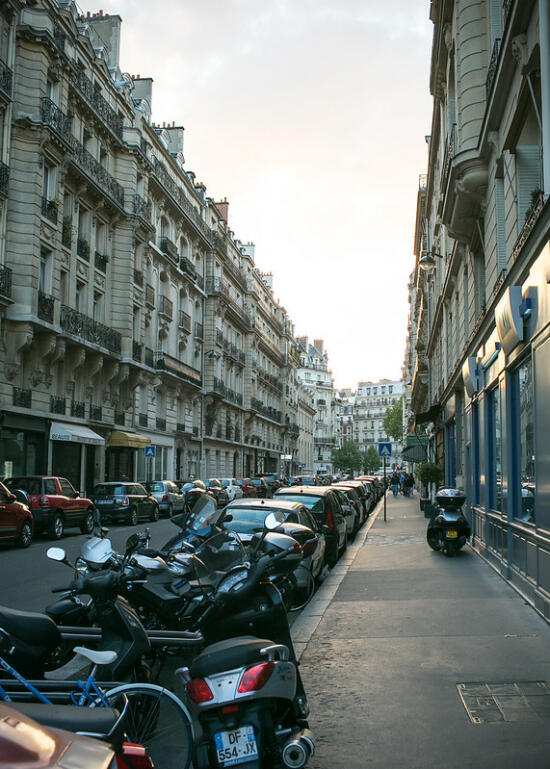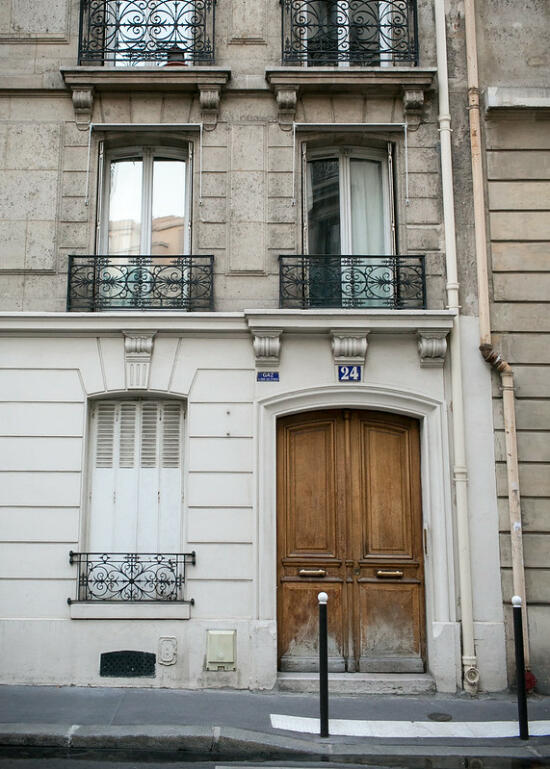 Once we got back to the 7th Arrondissement, it was time to search for dinner – and finally, some real (and delicious!) French food!
You'll get to see all the delicious things we ate… next post!