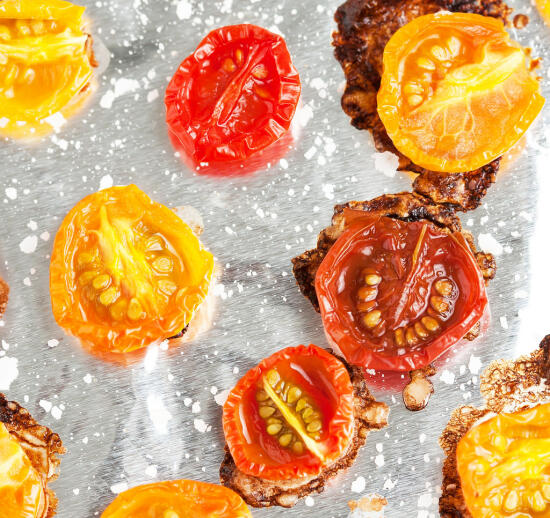 Cherry tomatoes are purty. Especially when they come in all colors, and sit so temptingly on a table at the farmer's market.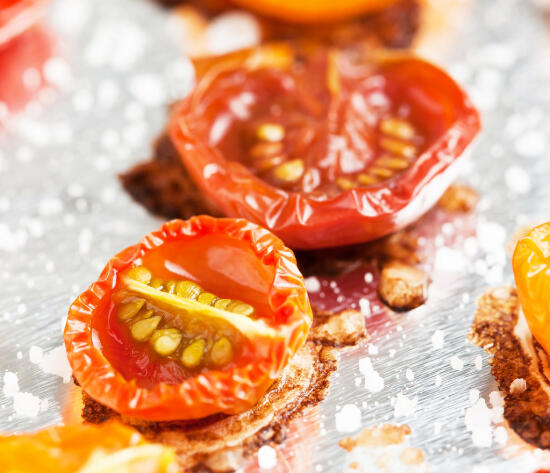 I couldn't resist them. But once I had them at home… well, I had to do something with them.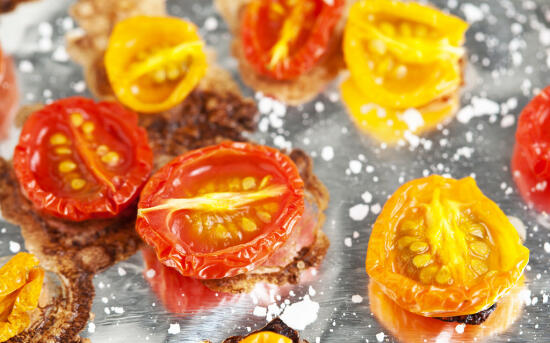 So… I roasted them. Quick, easy, and it brings out the bright summery flavors, which are more than welcome in this tempramental fall we're having in Southern California, that can't decide whether it still wants to be summer or would rather jump ahead into winter.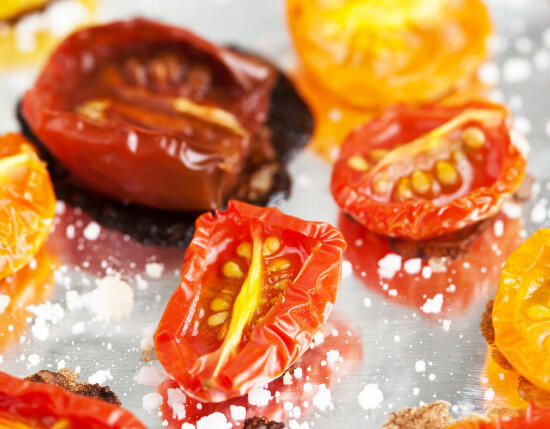 Did I mention how pretty they are?
But what did I do with them once I roasted them? Well, you saw them as a side with the sake-steamed black cod that I made… and if you peek over at Sushi Day you'll see a deconstructed cocktail sauce I made with them… and in a day or two you'll get to see what else I made with them. Good stuff.
Son couldn't stop taking pictures of them.
Ingredients
cherry tomatoes
kosher salt
Cooking Directions
Preheat the oven to 350° F.
Slice each tomato in half. Place on baking sheet, cut side up. Salt.
Roast for about 30 minutes, or until they are oozing their liquids and just starting to shrivel, but not burning.