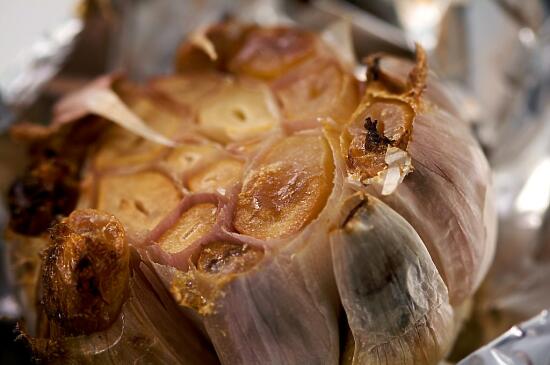 A whole head of freshly roasted garlic… NOM.
As many of you know, cancer has unfortunately touched my life quite a few times. My dad had prostate cancer a few years ago, and my brother has just gotten past the section of intense treatment in his second battle with leukemia. It's a difficult thing for any family to deal with – seeing your younger brother, or father, or any other family member looking so frail and in pain. Cancer isn't something I would wish upon anyone.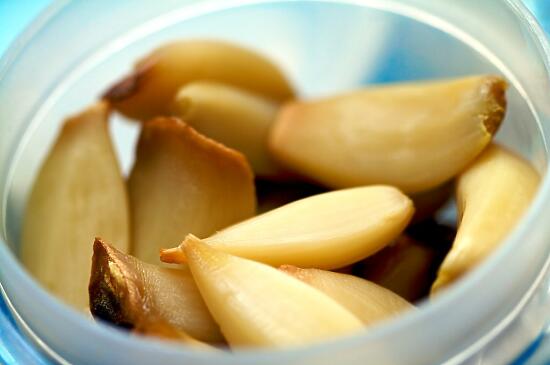 Cloves of roasted garlic, extracted from the head.
Which is why when I heard about the Cooking to Combat Cancer event, I knew I had to participate. All you have to do to participate is cook something that uses an ingredient (or several) that is known to help prevent cancer. I glanced through the lists of foods known to help prevent cancer, and found one that I knew I had to use – garlic.
Between Son and myself, a lot of garlic gets eaten in this household. Given free reign Son would eat it raw at times, but I prefer a more subtle approach to my garlic consumption. Roasted garlic is something we both can agree on, anytime. It doesn't have the unpleasant bite that raw garlic has, but instead has a gentler, somewhat caramelized, almost sweet taste that even I can find enjoyable raw. As for Son… when I mentioned I was going to make some roasted garlic, his ears perked up.
"How many should I make?"
"Ten!" He sounded like a little boy in a candy shop.
"Be reasonable… do you think four heads is enough?"
"I guess…"
I couldn't help but laugh at him. "Don't worry, I can always make more when you're done with this batch!"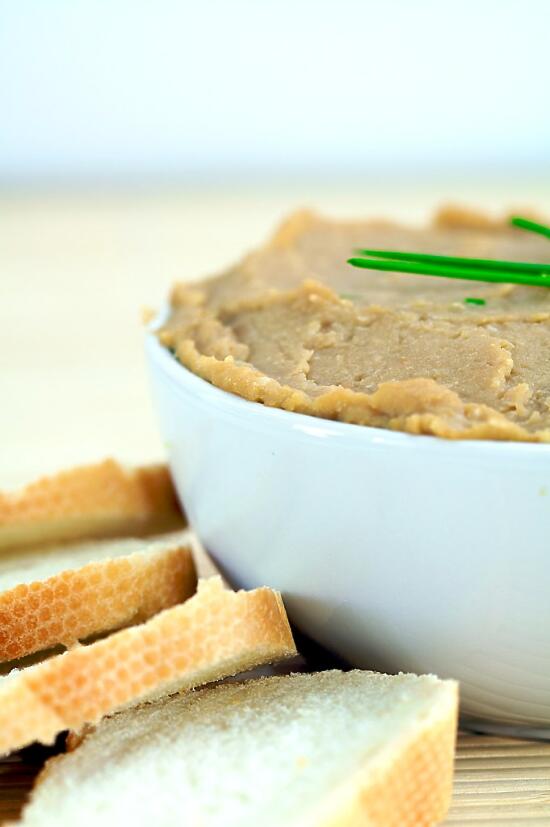 Roasted Garlic Hummus… looks so delicious, right?
And what did we do with the roasted garlic? Some got eaten by itself, of course. One head got made into some roasted garlic hummus which, while the pictures of it turned out beautifully, I'm ashamed to say the hummus tasted terrible. So no, you're not getting the recipe for that. *sigh* And we had such high hopes for our own homemade hummus…
The rest of the roasted garlic has gone onto pizza. Because ohmygod roasted garlic on pizza? Amazing. With bacon, and pepperoni, mozzarella, red onion, and of course pizza sauce… not on a pizza crust, but on a regular flour tortilla that crisps up just right like thin crust pizza, only better. I'm not ashamed to admit that this has been lunch or dinner more than a couple of times in the past weeks. Really. You should try it.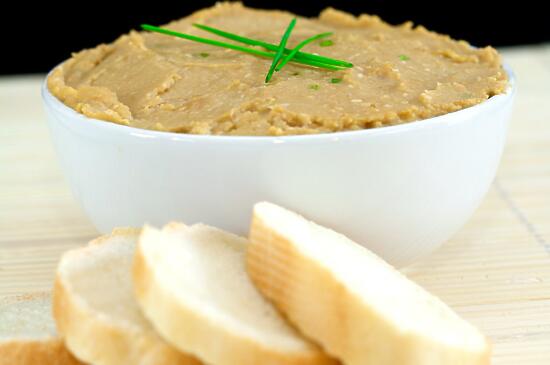 Sadly, not so much. Epic FAIL.
Ingredients
1 head of garlic
olive oil
Cooking Directions
Preheat the oven to 425°F.
Remove the loose papery outside skin of the garlic head, but keep the cloves together.
Slice off the top 1/2 inch of the head of garlic and discard. (If you're like me, you can save the discarded garlic bits in the refrigerator for another use.)
Wrap the head of garlic in a small square of foil and drizzle with olive oil.
Roast the head of garlic in the oven until the garlic is very soft, about 40 minutes.
Unwrap and cool. Enjoy!