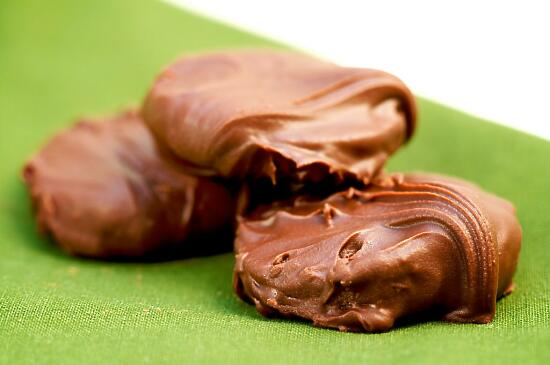 I'm a bit of an odd one. I have no problem using store-bought foods for myself – I have a favorite salsa that I always buy, and cans of chili, soup, and roast beef hash sitting in my pantry. But if a friend tells me he or she likes a certain store-bought product, you'd better believe I'm going find a way to make it from scratch. It doesn't always work (I tried making homemade ricotta cheese the other day… big fat FAIL.) And sometimes it works so well that we're converts (Son has been forever banned from buying pico de gallo from the store. Seriously, when it's so easy for me to make it at home? Not happening, dude.)
So when my good friend Nicole told me that her favorite type of cookies are Thin Mints… well, I couldn't let her birthday go by without at least attempting them.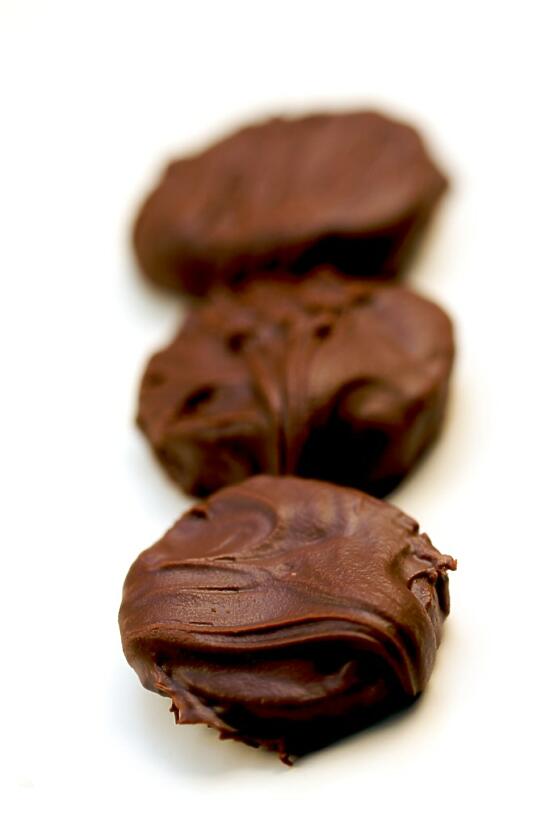 So how'd they turn out? Well, you'd have to ask Nicole to see how she liked them. But they were a hit with my family, even though I may have over-baked them a little. They were more bricks than crispy cookies… oops.
I adapted the recipe from one I found on Baking Bites. The only changes I made were to decrease the baking time, and to add peppermint extract to the chocolate coating so it has even more of a peppermint flavor – I found it to be a little too subtle with the small amount used in the cookie.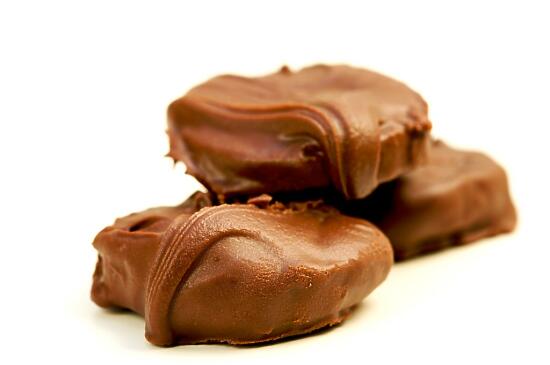 Ingredients
2 1/4 c all purpose flour
1/4 c cornstarch
6 tbsp unsweetened cocoa powder
1/2 tsp salt
1 c granulated sugar
1/2 c butter, room temperature
1/3 c milk
1/2 tsp vanilla extract
3/4 tsp peppermint extract
10 oz dark or semisweet chocolate
1/2 c butter, room temperature
1 tsp peppermint extract
Cooking Directions
In a small bowl, whisk together flour, cornstarch, cocoa powder and salt.
In a large bowl, cream together butter and sugar. With the mixer on low speed, add in the milk, the vanilla extract, and the 3/4 tsp peppermint extract. Mixture will look curdled. Gradually, add in the flour mixture until fully incorporated.
Shape dough into two logs, about 1 1/2 inches (or about 4 cm) in diameter, wrap in plastic wrap and freeze for at least 1-2 hours, until dough is very firm.
Preheat oven to 375F°.
Slice dough into rounds not more than 1/4 inch thick – if they are too thick, they will not be as crisp – and place on a parchment lined baking sheet. Cookies will not spread very much, so you can put them quite close together.
Bake for 10-12 minutes, until cookies are firm at the edges. Cool cookies completely on a wire rack before dipping in chocolate. Don't over-bake them, or they'll be hard as a rock.
In a microwave safe bowl, combine chocolate and butter. Melt on High in the microwave, stirring every 45-60 seconds, until chocolate is smooth. Chocolate should have a consistency somewhere between chocolate syrup and fudge for a thin coating.
Mix the remaining peppermint extract into the chocolate.
Dip each cookie in melted chocolate, turn with a fork to coat, then transfer to a piece of parchment paper or wax paper to set up for at least 30 minutes, or until chocolate is cool and firm.
Reheat chocolate as needed to keep it smooth and easy to dip into.