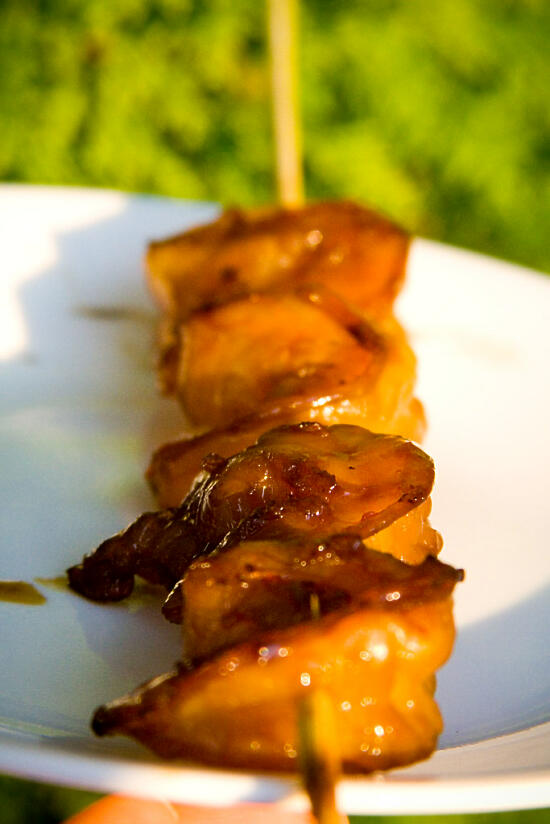 Summer is over. Or at least, that's what I'm told. The kids are back in school, and the college students are, for the most part, back to their dorms and college apartments. (I, on the other hand, am extremely excited to not have to go back to school, for the first time in as long as I can remember.) All signs are pointing towards it being fall.
But do we really have to let summer go? I think not. After all, the days are still sunny, the nights still somewhat warm. I can still go out in shorts or a skirt, and not freeze my little butt off. So why not continue to enjoy summer, and hang on to it as long as we can?
Heck, I even went to the beach last week, and I have the sunburn to show for it. Despite any sunburns, this is the best time to go to the beach. It's still warm enough to go in the water, and most of the locals are back in school. Sure, you have to deal with all the tourists, but it's much less busy than during summer vacation.
Perhaps you can't go to the beach, but you can still fire up the grill. There's no reason not to try these teriyaki grilled shrimp… not only are they incredibly easy to make; they are also a delicious bite of summer that everyone will love. I just can't get enough of these!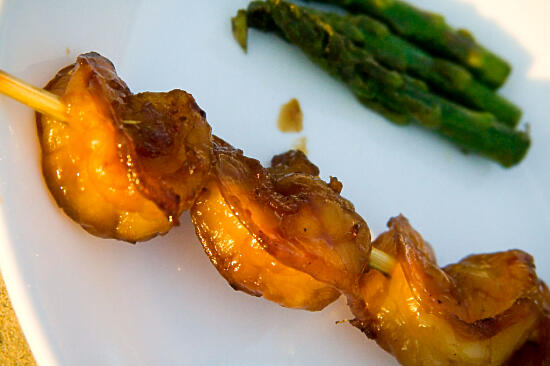 Ingredients
30 large raw shrimp
1/2 cup shoyu (soy sauce)
1/2 cup water
1 cup sugar
1 clove garlic, crushed
1 tsp grated ginger
Cooking Directions
Peel and de-vein shrimp.
Wash shrimp, pat dry.
Mix shoyu, water, sugar, garlic, and ginger to make a teriyaki marinade.
Marinate shrimp in the teriyaki marinade for one hour.
Soak ten wooden skewers in water for 30 minutes.
Thread shrimp onto skewers, three to a skewer.
Grill shrimp until they are no longer translucent.