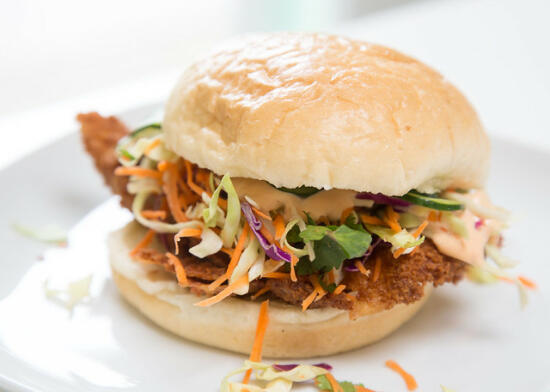 Sometimes, you just need an excuse to have a party.
A potluck, if you will, although with these guys, "potluck" usually means Allison cooks, and they bring drinks and chips (and fried rice?).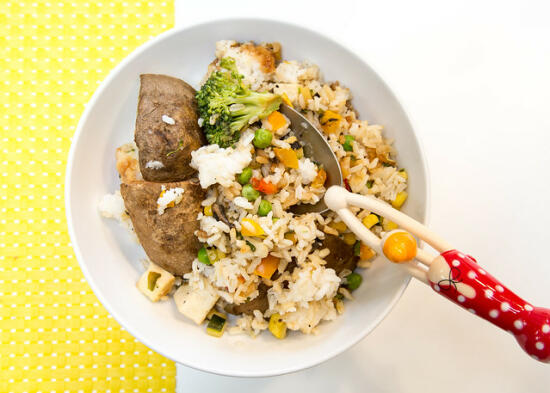 Someone brought fried rice
But I don't care, because I really, really wanted an excuse to make these sandwiches.
I mean, just take a look at the photo Jen posted on Fridgg. That sandwich, in my face, ASAP please.
Deep fried katsu chicken, a tangy asian cabbage slaw, sweet-sour cucumber quick pickles, and spicy mayo. Jen is a genius – this is 100% a recipe for success.
Also really awesome, you can easily adapt this to be vegetarian-friendly by preparing a portobello mushroom in the same way you would the chicken. That idea turned out so well, the non-vegetarians wanted to eat some of the portobello sandwiches too!
… and now I want another excuse to make these, because all of a sudden I'm craving them like crazy.
Visit Use real butter for the recipe!