Our last morning in London began with a very friendly, talkative man who drove us back to Heathrow Airport. He was from Holland. It's too bad we didn't meet him earlier in the trip, because he was an excellent tour guide!
Once we checked in and found our gate, it was time to find something for lunch.
After wandering a bit, we decided to try Wagamama.
Son got their duck ramen, and I picked at their teriyaki chicken bento. (I wasn't feeling too hot, so I didn't want to try anything too wild.)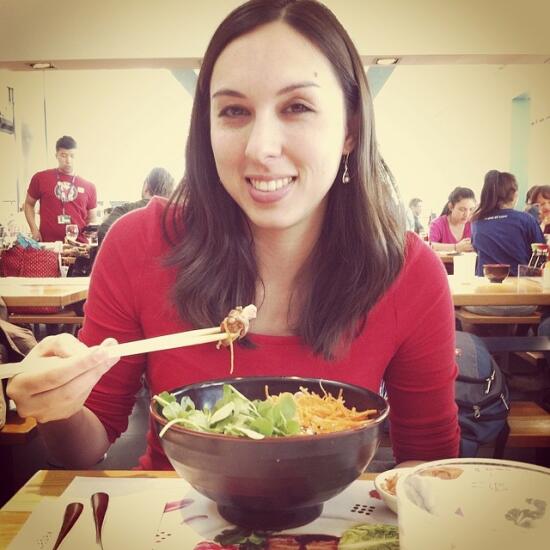 I know a lot of people seem to really like Wagamama, and I know I usually try to post about places I think you should go try out… but to be honest, we were kind of meh about it.
Maybe it's because we're Asian, or because we can get excellent Asian food anytime we want, living in Southern California. But whatever the reason, we found it to be bland and disappointing.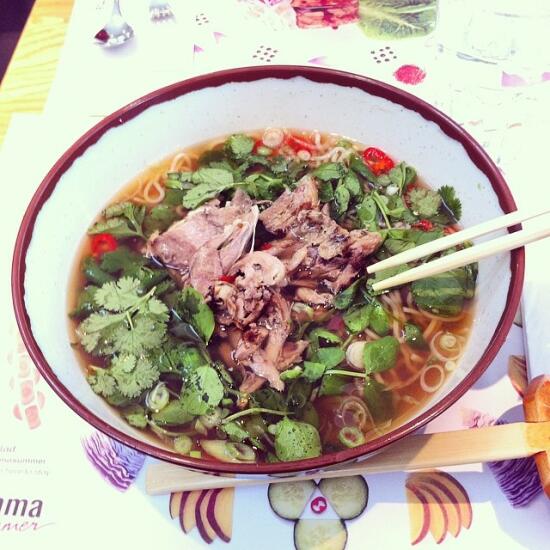 Regardless, it wasn't long before we were off to Paris – the land of excellent food!