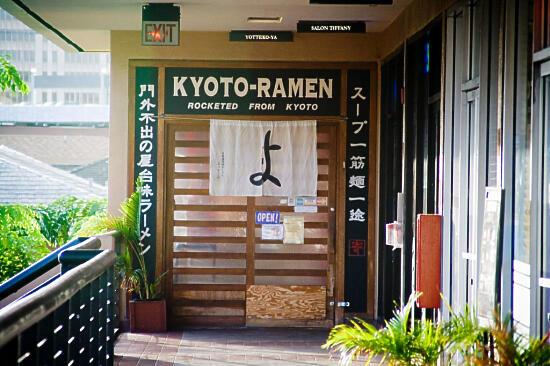 Like many Japanese-Americans, I grew up eating ramen since I was very young. Although we always used the instant ramen, she often made it Japanese-style, accompanying the ramen with a hard-boiled egg or a few slices of cha shu. Of course, like most "starving college students," I ate a lot of ramen throughout college, and my pantry is never without a few packages of instant ramen. Yet even with all this ramen I ate, I have never been to a ramen house. Never, until now.
Yotteko-Ya is known for their cha shu ramen, so I knew we would have to try that here in Hawaii. Son and I decided to visit on Monday night, after a day of visiting the tiny aquarium and walking along the beach near our hotel. The restaurant is very quaint. If I didn't know better, I would have thought we were walking into a little ramen house in Japan's countryside. From the moment you see the door, the place looks very traditional. Inside, the illusion is only marred by the view of a Taco Bell right outside the window.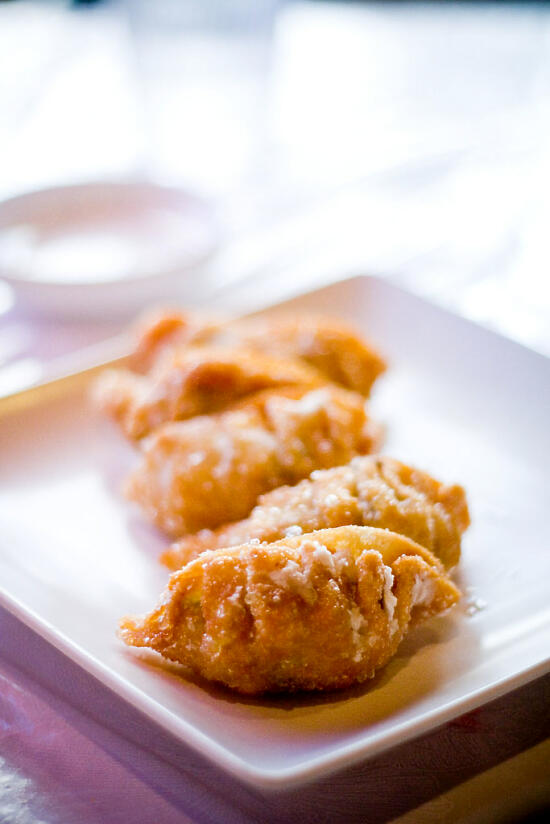 When Son and I go to restaurants, more often than not we eat family-style. (Actually, I can't think of the last time we didn't eat family-style.) We always order two or three dishes, and then share everything so we get to try more types of food. At Yotteko-Ya, we decided to get the Garlic Chahan (pork fried rice with minced garlic, topped with garlic chips), Gyoza, and the Kakuni Paitan Ramen (ramen in a rich broth, topped with a block of chashu).
The gyoza… *shrugs*… nothing special. The garlic chahan was good… Son, who adores anything garlic, loved it. I liked the pork scattered throughout and the fried garlic chips on the top, but while I enjoyed it, the rice wasn't anywhere close to my favorite meal of the night.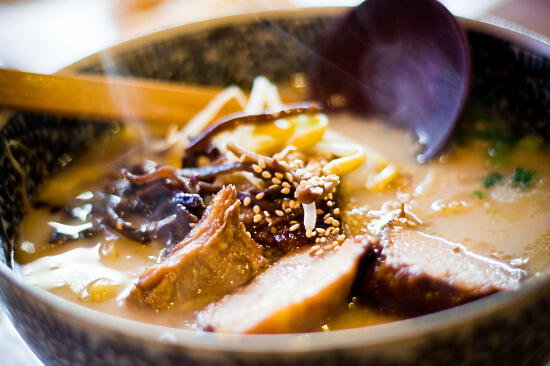 But the ramen… oh my gosh the ramen! Thick, rich broth in which just al dente noodles floated, pieces of chashu so tender they would fall apart in your mouth. Oh. My. God. I don't know what I've been thinking all my life, but I must find a ramen house this delicious back home. I'm considering going out for ramen every day for the next year to make up for the years of the instant stuff. I'm kidding of course, no way could my budget afford going out for ramen every day. But seriously people, instant ramen? Doesn't even compare.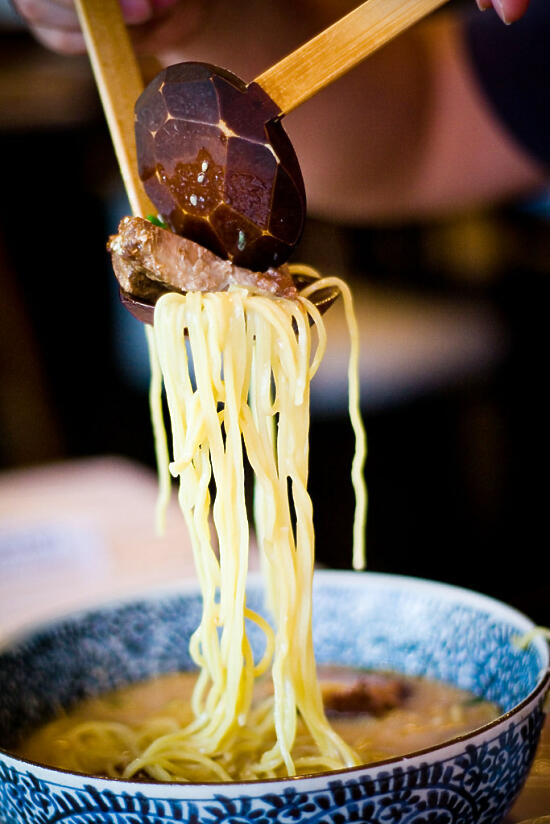 Amazingly delicious ramen