I hate five hour plane flights. Actually, we might have been in that plane for six hours or more… I'm not sure. My legs were cramping, my joints were aching, and I had a murderous headache. We got lost a few times, and quite frankly, I wanted nothing more than to get back to the hotel and go to sleep.
Hawaii is beautiful from above
Good food makes everything better.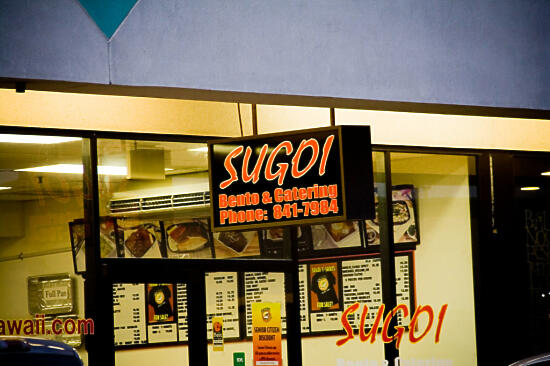 On our way from the airport to the hotel, we stopped by a place called Sugoi. When I had researched restaurants to visit before we left, I had read that Sugoi is known for it's garlic chicken. Heck, if a restaurant is known for something, and it involves garlic… we're definitely getting it. Son, well, he's been known to eat garlic raw. He adores garlic, in any form.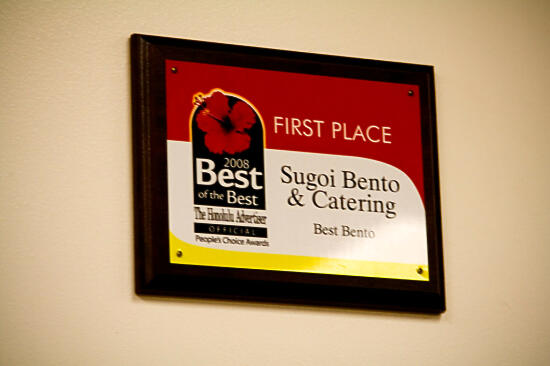 Oh. My. Gosh.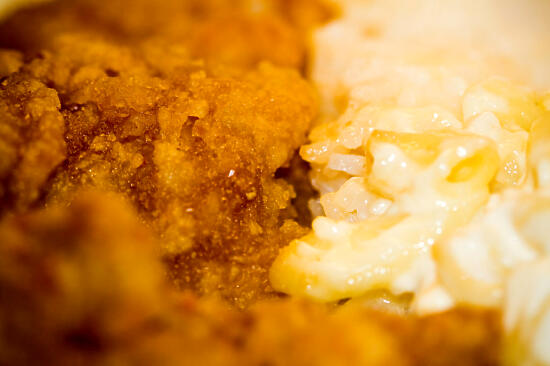 If you're ever in Honolulu, go to Sugoi, and get the garlic chicken. I'm not kidding. This stuff is amazing. It's as if the chicken has been fried to a crisp, and then drenched in this sweet, garlicky sauce… but it's still crispy. We both stuffed ourselves to the max.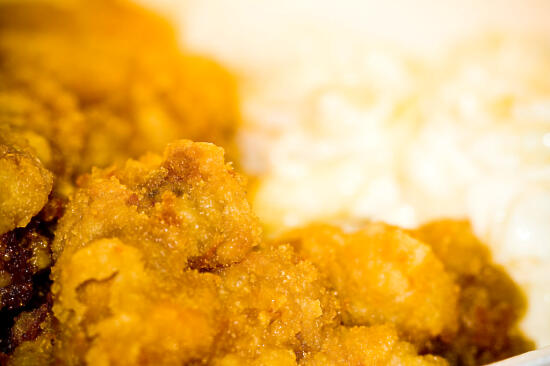 *drool* More garlic chicken
However… don't get the teri beef plate. The beef is dry, severely lacking any sort of sauce (no "teri" at all!) and looked super-processed. Definitely not recommended.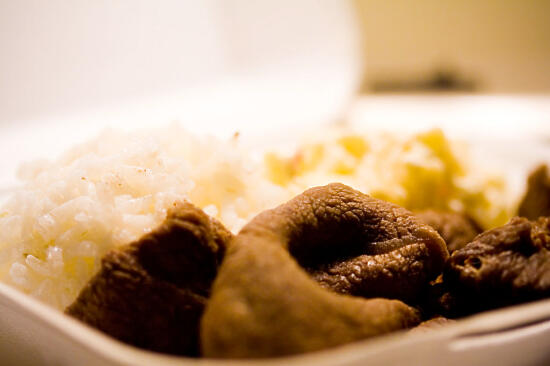 Go for a double order of the garlic chicken instead. *drool*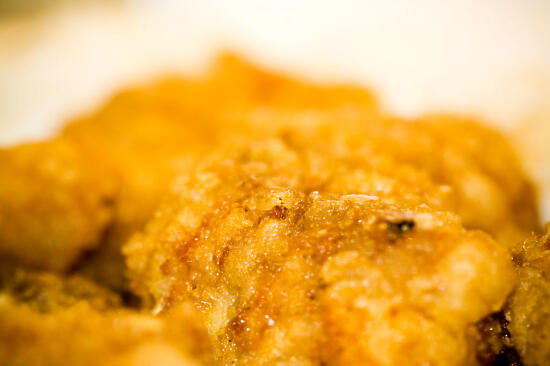 Such amazing garlic chicken
Update: We went back there for our last meal in Hawaii, because we really can't get enough of that amazing garlic chicken. Another good one to get: misoyaki butterfish. This is Son's new addiction… he got it as often as he could in Hawaii, and is now searching to find it in CA. Also, there's another place that's supposed to have good garlic chicken, called Mitsu-Ken. Nope. Not even close to Sugoi. Mitsu-Ken's garlic chicken was rather dry, where Sugoi's garlic chicken was oh so moist and juicy, yet still crispy. *drool* I'm serious, don't even bother with Mitsu-Ken. Sugoi, all the way.