My aunt and uncle that we visited last week sent us home with a box of these Rustic Bakery cheese coins. Can you say "addicted"?
Hello, old friends.
Banh tet (a rice roll filled with pork belly and mung bean paste that's often eaten around the Lunar New Year).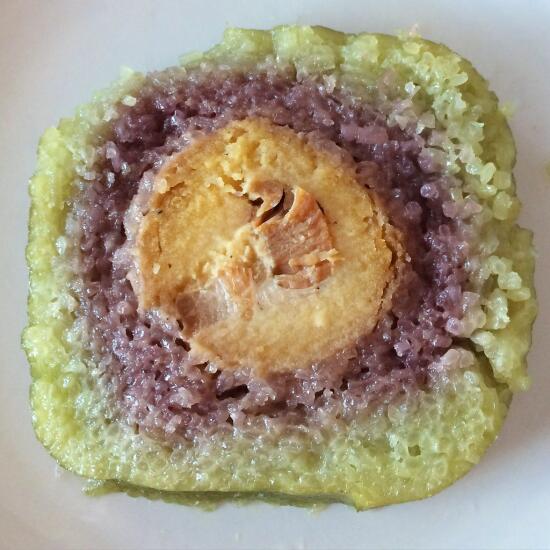 My current go-to easy lunch.
Son found these and made me put them on while I was cutting onions. I gotta say, they do help… even if it does make me look ridiculous… 😉
Made this garlic and herb vegan cheese for our first family Sunday dinner in our new house. It was a win!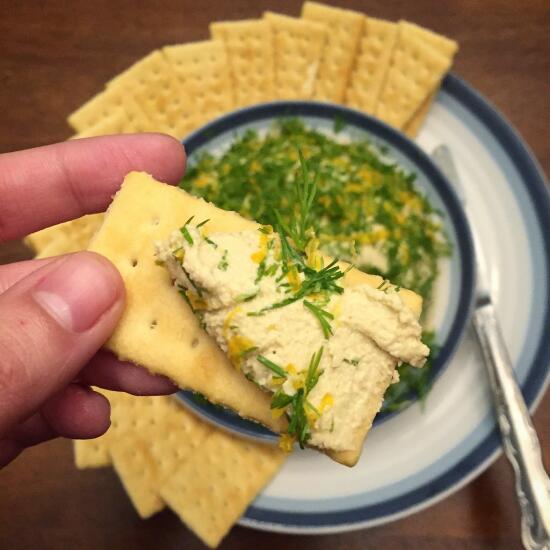 ~~~~~~~~~~
Links I've loved lately:
I love this article about long-term romance.
~~~~~~~~~~
Things I want to eat:
Sweet potato fries, crispy beans, garlic tahini cream sauce. All the delicious things.
~~~~~~~~~~