Restored after our nap (not to mention, those wonderful heated bathroom floors – best thing ever for feet frozen by walking all over London in cold, rainy weather!)…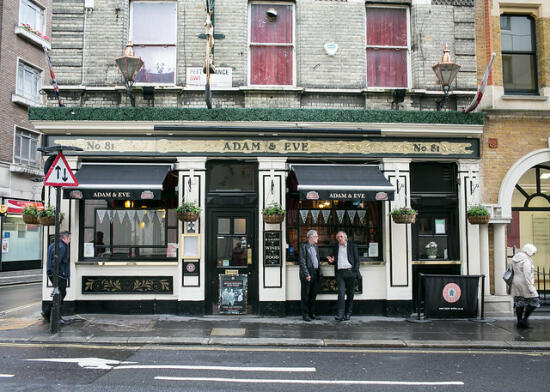 … off we went, to explore once again.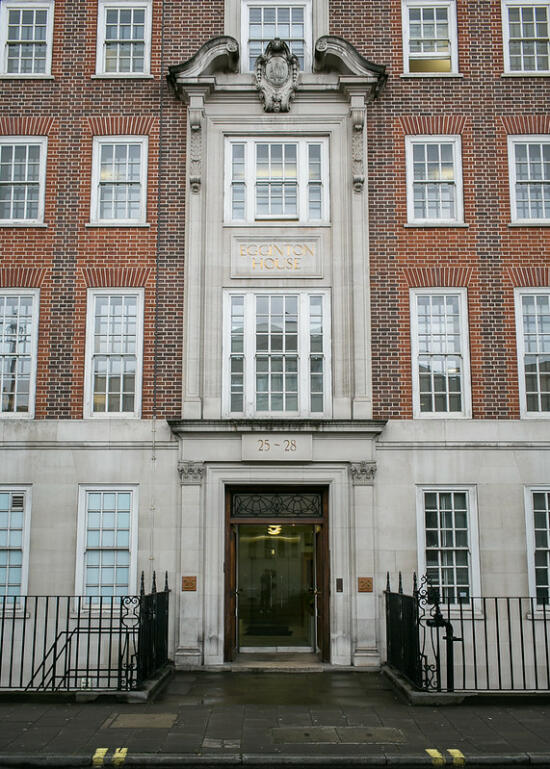 This time, we put on our tourist hats for a bit, and stopped by the Buckingham Palace.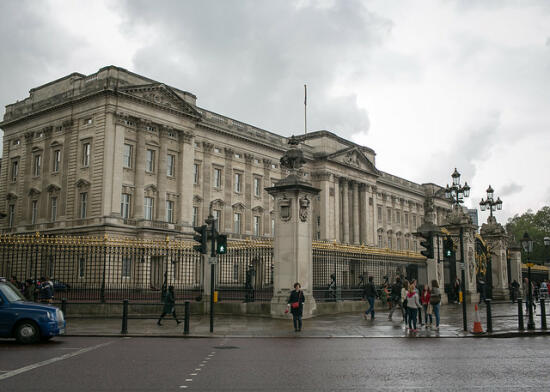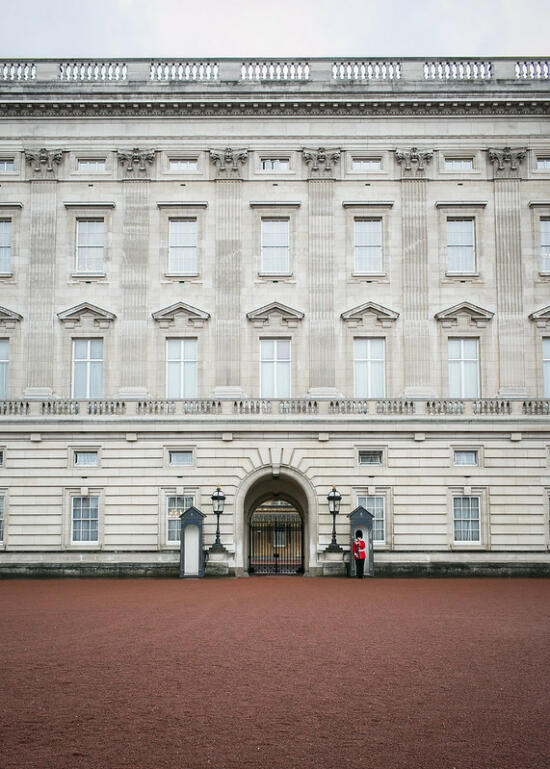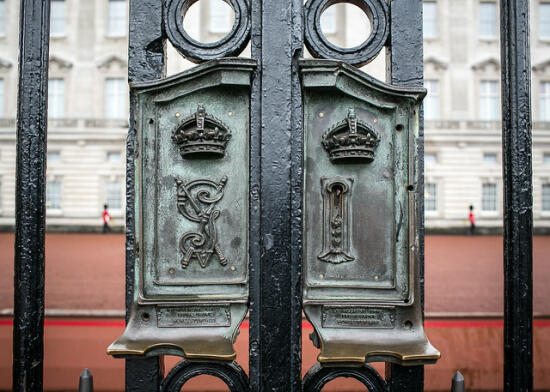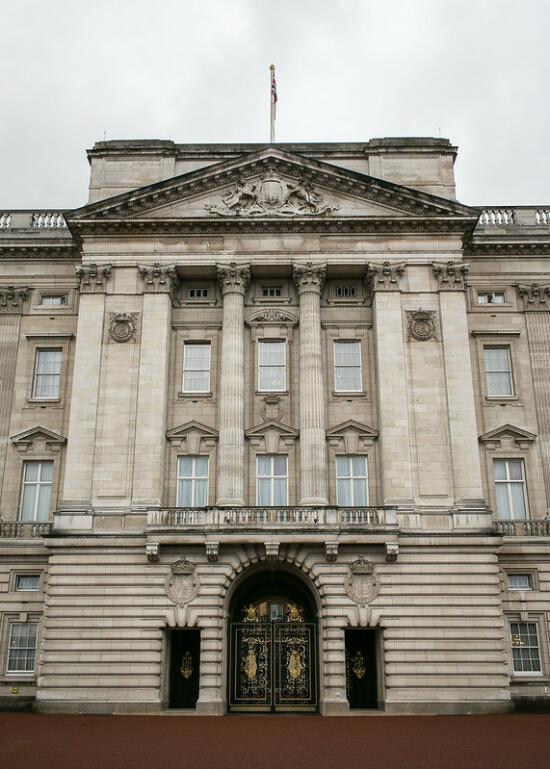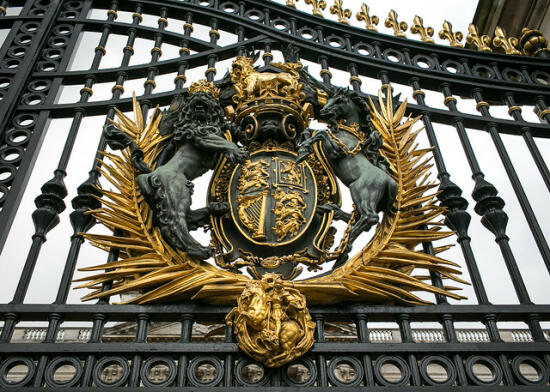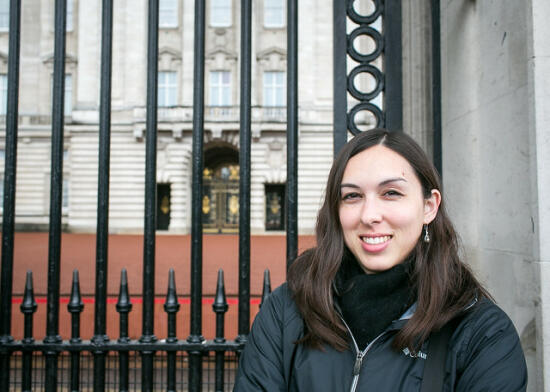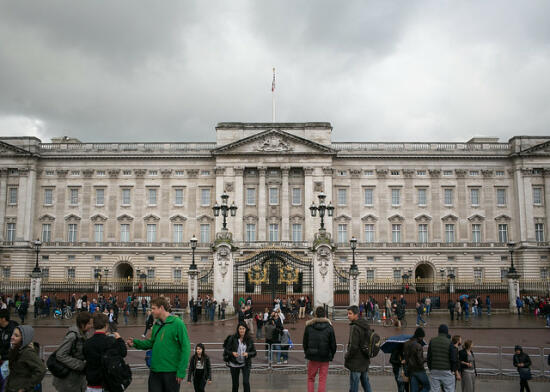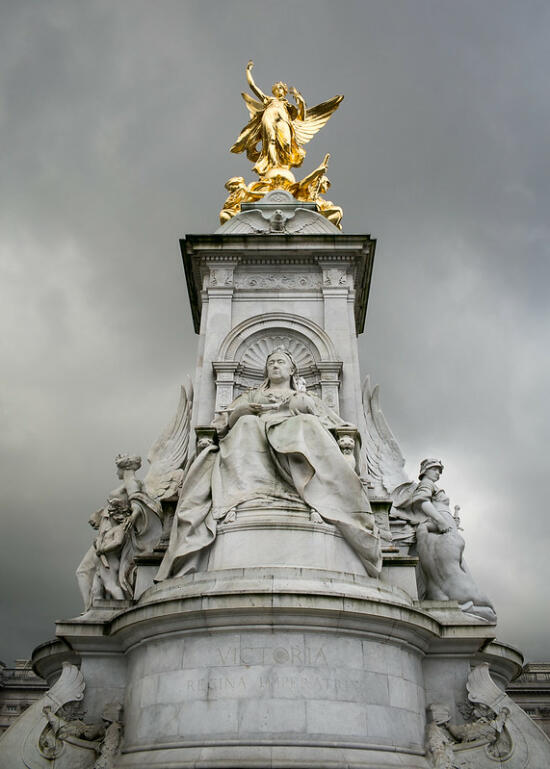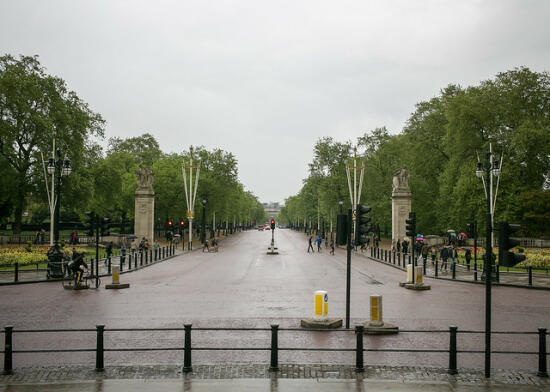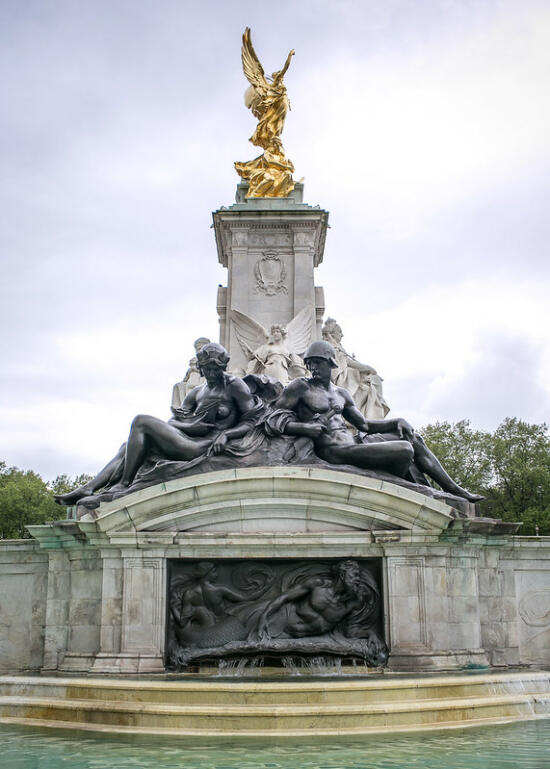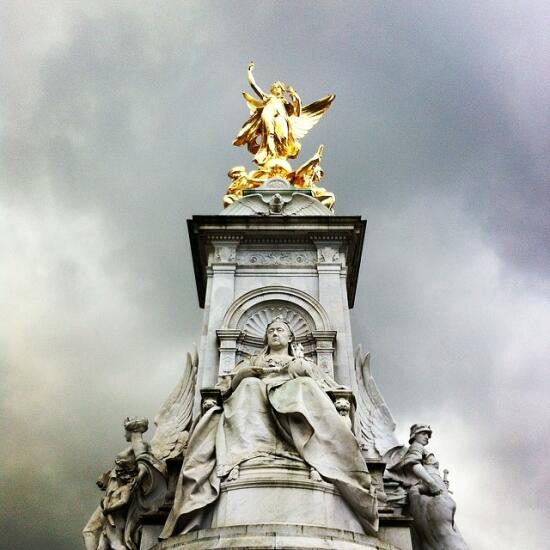 From there, we wandered through a nearby park.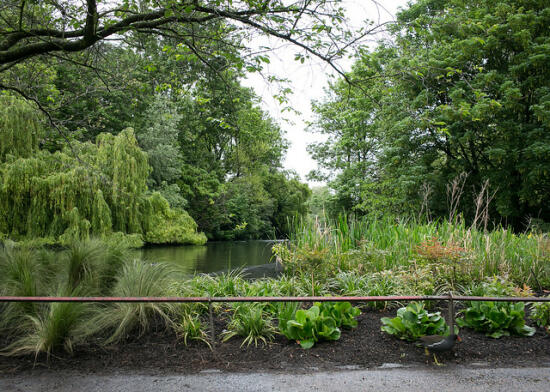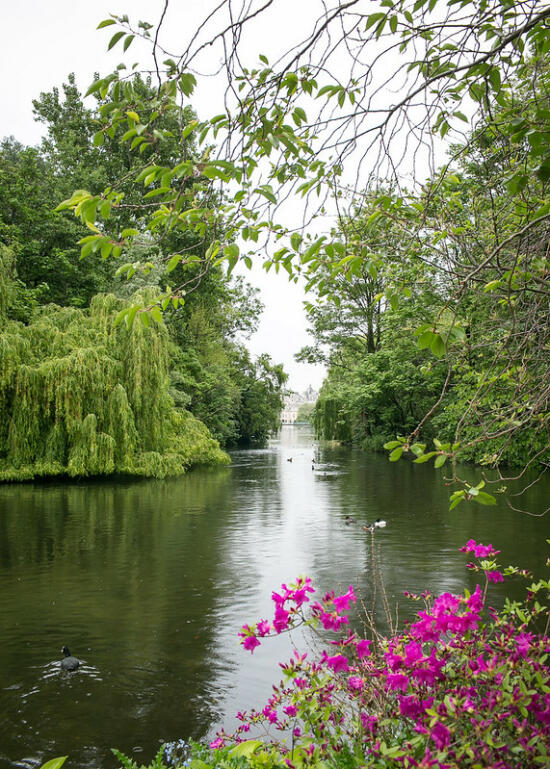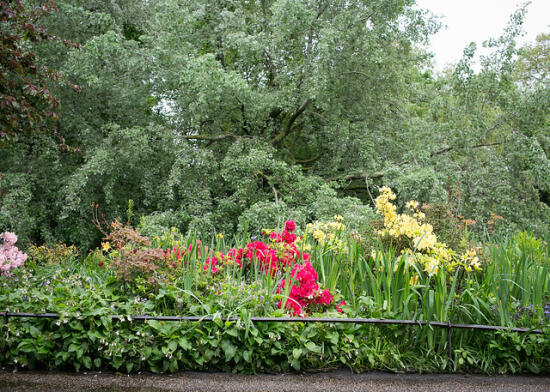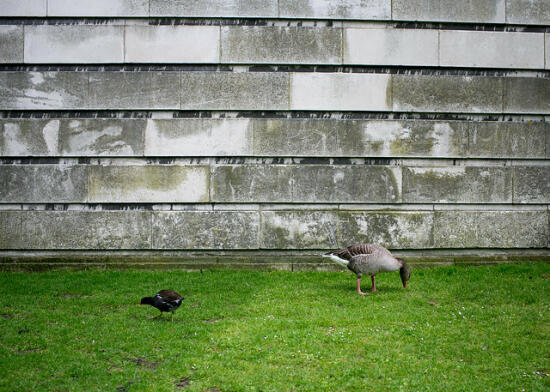 Duck!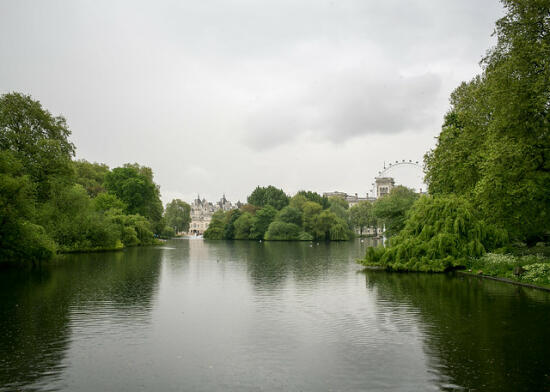 That's the London Eye way off in the distance.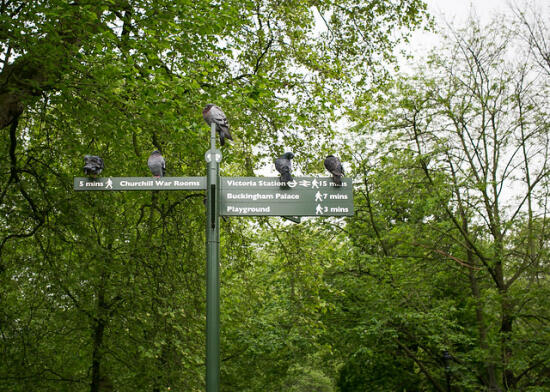 And a cute little cottage where the bird-keeper lives. Wouldn't you love to live there, right in the middle of a beautiful park?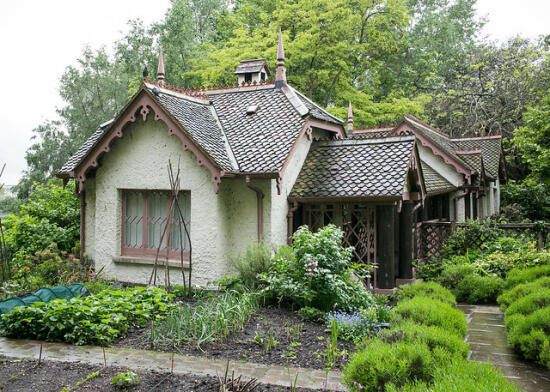 From there, more wandering…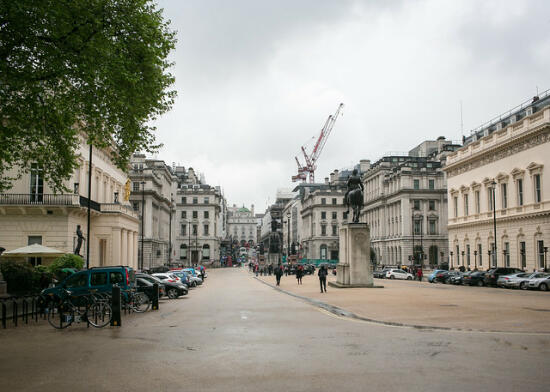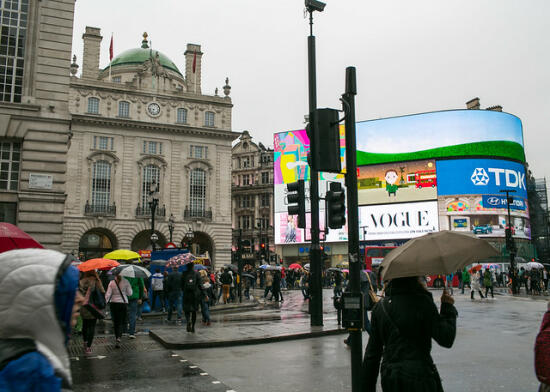 … down into Picadilly Circus Station.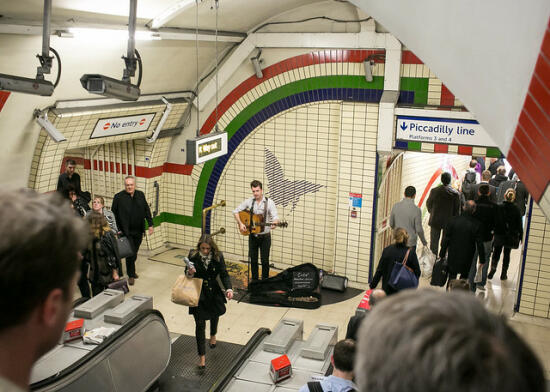 We took a the Picadilly Line to King's Cross, then the Thameslink Line to Farringdon Station.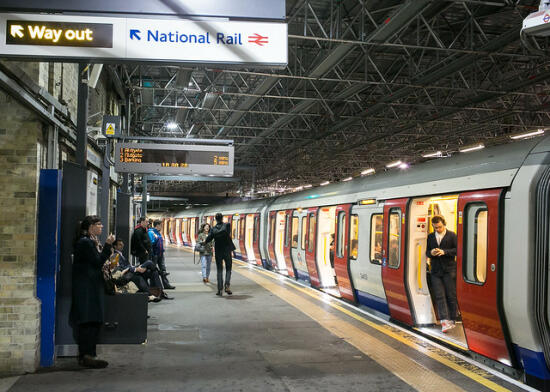 A few streets later, through the drizzly rain…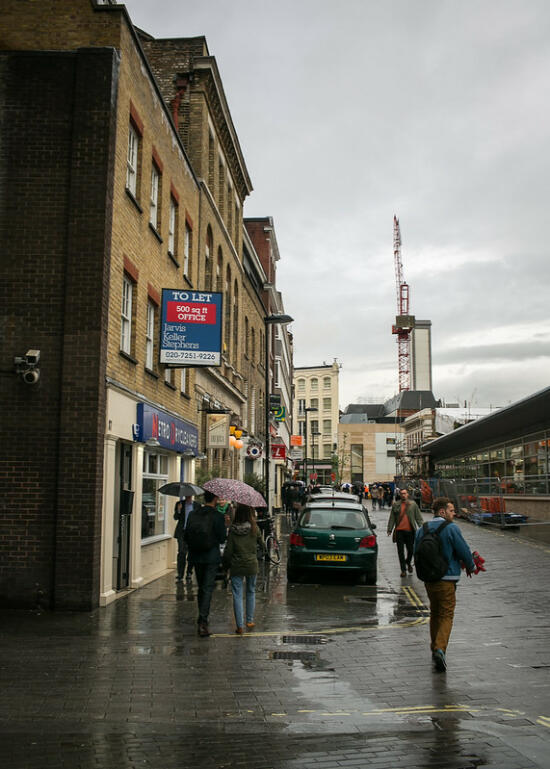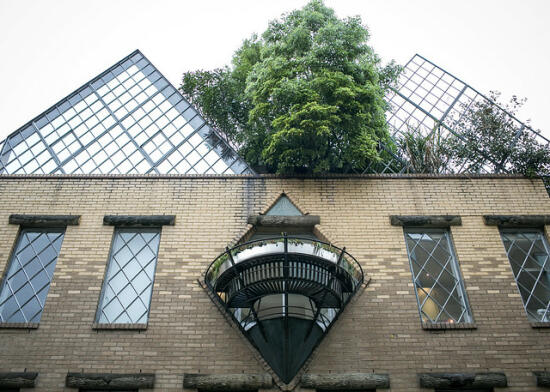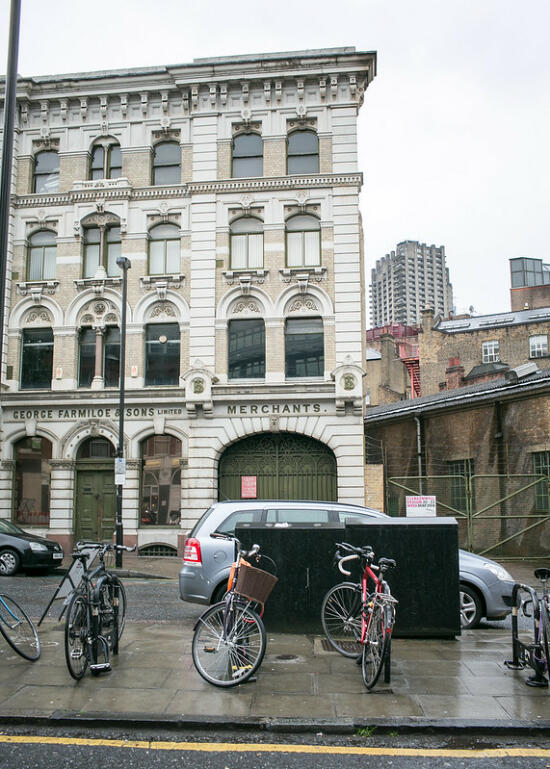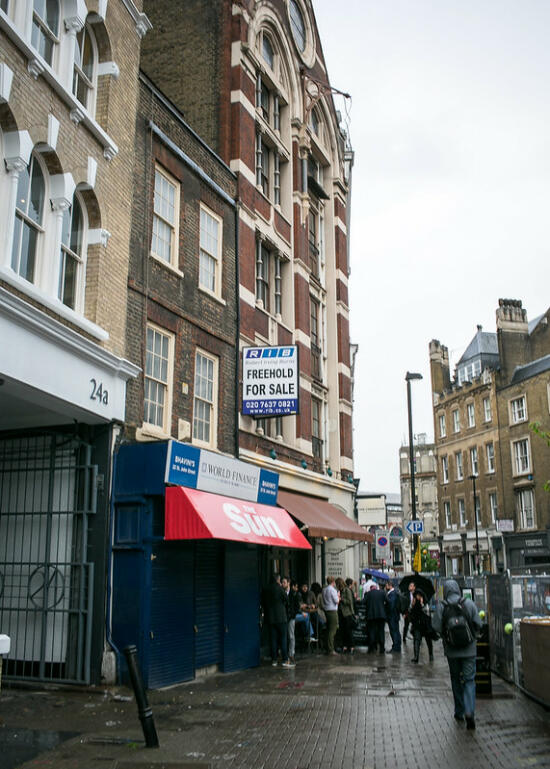 We found ourselves at St. John's Restaurant and Bar.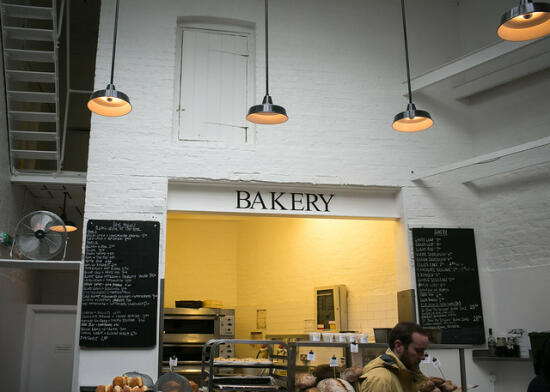 We had hoped to have dinner at the restaurant, but when we arrived we found it was reservations only.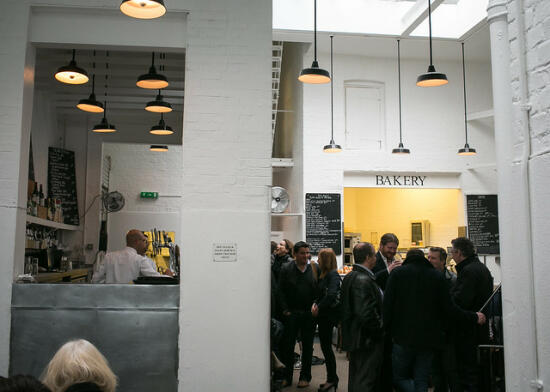 Luckily for us, the bar portion of the restaurant also served food, and was open to walk-ins.
We started off with Welsh rarebit. This was the first time either of us had tried it, but who wouldn't like a hot, cheesy toast on a cold, drizzly day?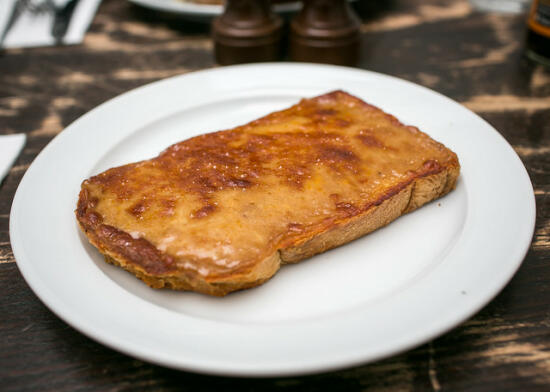 Next was bone marrow (because, yum), which came with toast and a parsley salad.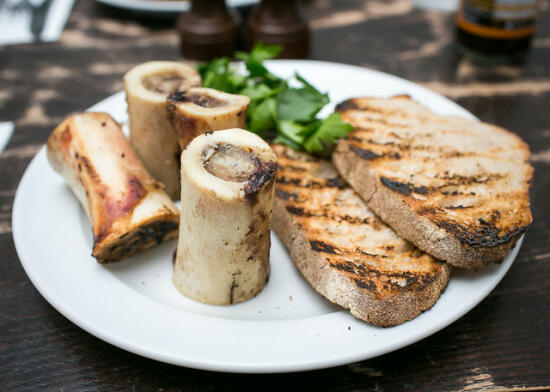 It was fantastic.
But surprisingly, it was the parsley salad that was the real star of the meal. The freshness of it really went marvelously with the rich bone marrow.
Lastly, we got poached rhubarb with toasted brioche and vanilla ice cream for dessert.
Neither of us had tried rhubarb before this, although we were well aware of how the entire food blogging community goes wild over it every spring.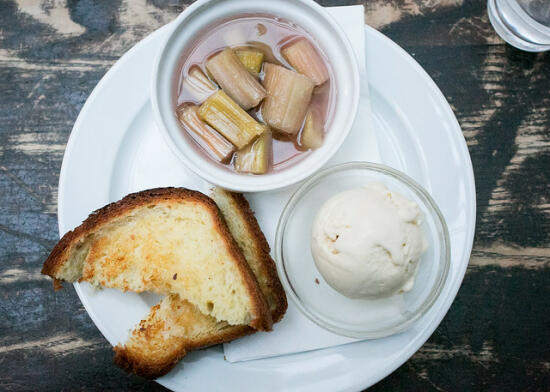 To be honest, we weren't really fans. (Although the brioche and ice cream were fantastic.) It was incredibly tart, and I was convinced rhubarb just wasn't my thing. That is, until a few months later, when we tried rhubarb a second time… and I fell in love. Now I know better!
Overall, it was a tasty meal, although I do wish we had gotten to try the restaurant.
Next week, we'll see Big Ben and the London Eye… and as always, more food!
~~~~~~~~~~~