After dinner at Tombo, we were walking back towards The Ampersand when we came across a Wafflemeister.
I follow a lot of food and travel bloggers on Instagram, and it just so happened that a few days before we left for our trip, another blogger was visiting London as well. One of the places she mentioned as a must-try was Wafflemeister.
So many delicious options!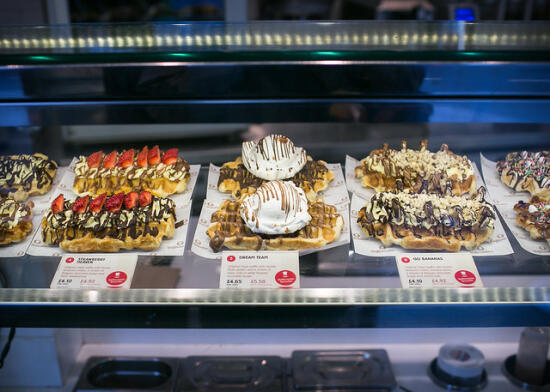 On the recommendation from the man working there, we ended up with a liege waffle topped with whipped cream, white chocolate, and strawberries. (£4.1)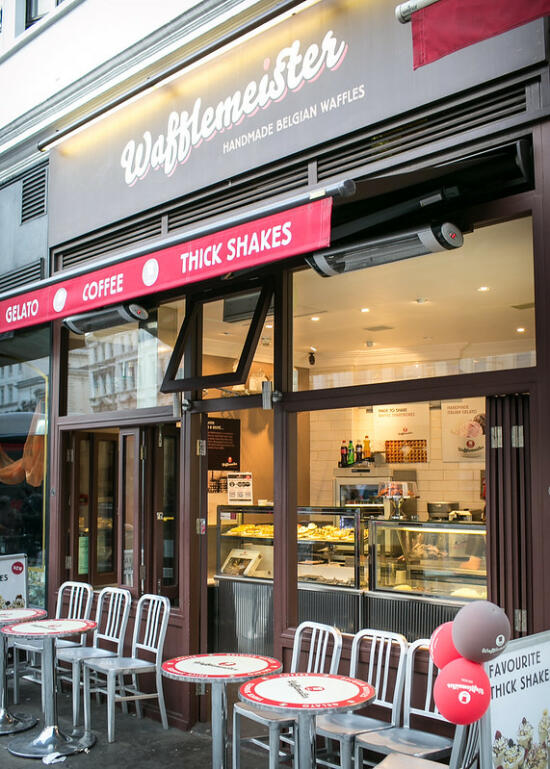 It was very sweet, almost cloyingly so, but still very delicious. A tasty start to our trip!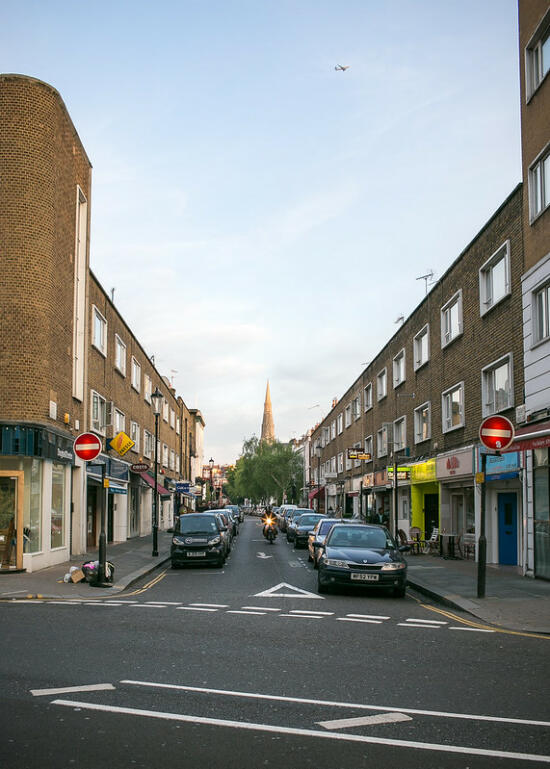 When we travel, we tend to wander a lot.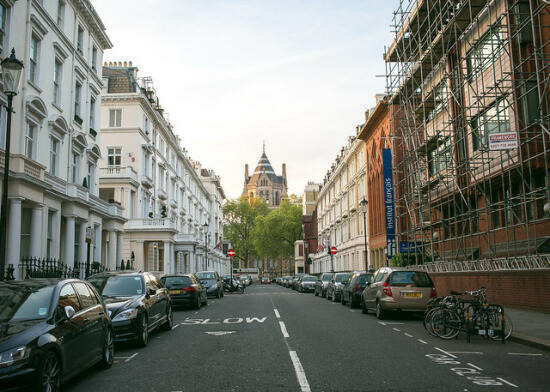 We also have a habit of stopping by grocery and convenience stores – both to see how the locals shop, and to pick up plenty of water for the trip so we're not murdered by the ridiculous prices hotels tend to charge for water.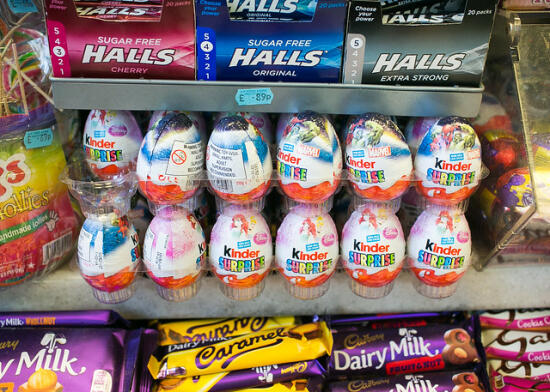 We found a convenience store just a couple of blocks away from our hotel, but more importantly… we found Kinder eggs!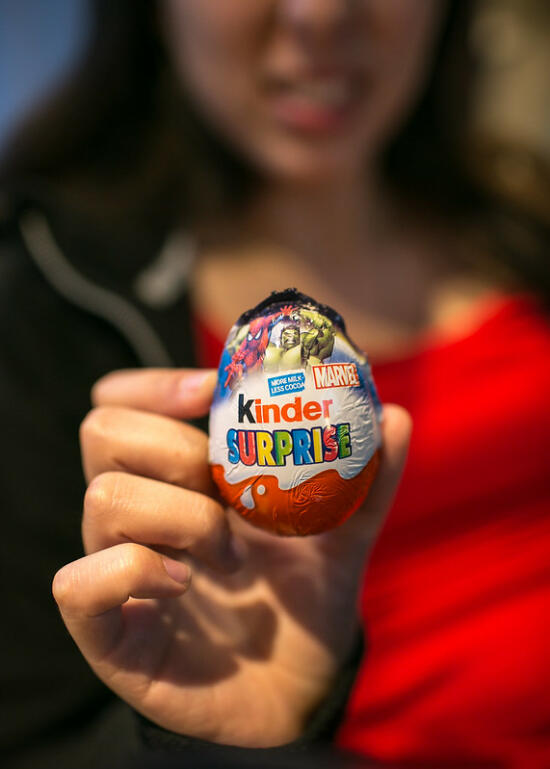 I'm not ashamed to admit, this was one of my top priorities for the trip. When we were kids, my dad used to (illegally?) bring us back Kinder eggs every time he had to go to Europe for business trips. I still love the little toys you get in them, especially when they're the kind you have to put together – and Kinder chocolate is one of my favorites!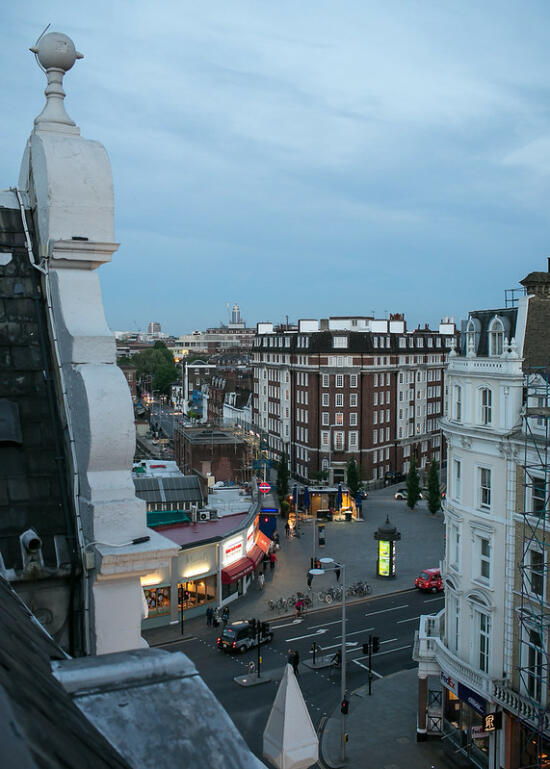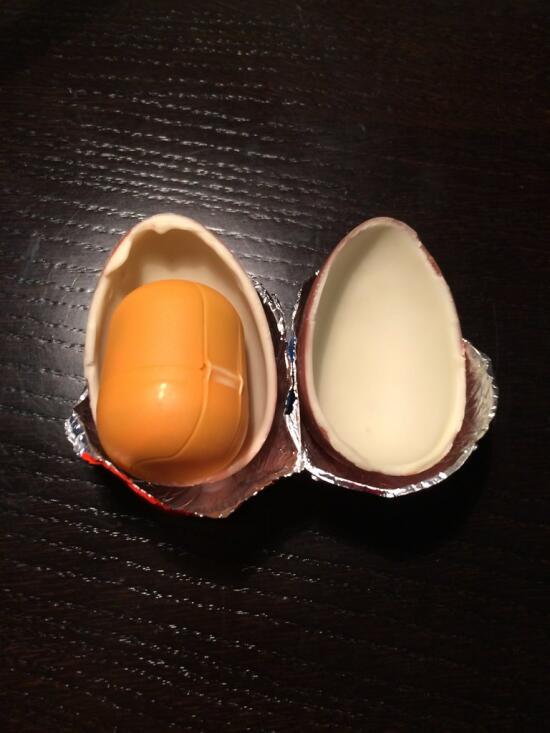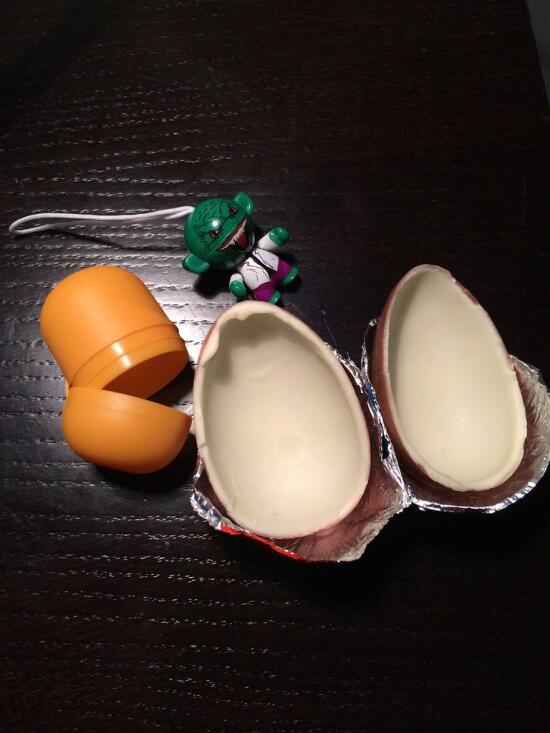 Goodnight, London. Stay tuned for much more deliciousness in Europe!
Wafflemeister
26 Cromwell Place
London, SW7 2LD