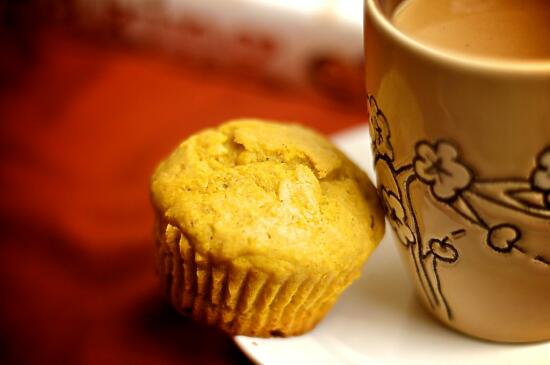 Oh, pumpkin muffins. For the first time since I joined the Tuesdays with Dorie group, I didn't screw up a single thing while making them. Although I did almost miss the posting deadline… oops. I got rather busy in the last week, so I ended up making them this afternoon.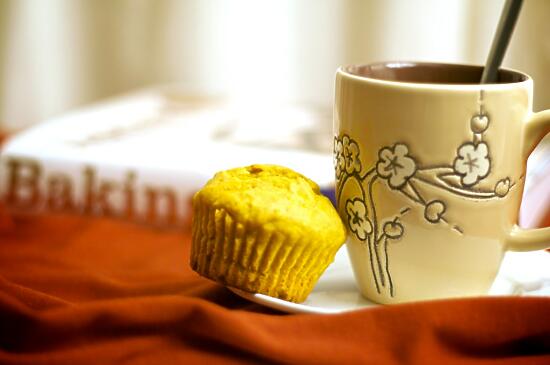 A great accompaniment to a good book.
Yum. These are perfectly autumn-y, great with a hot cup of whatever drink you please and a good book. Although they're slightly dry on the outside, they are extremely moist when you get to the center. Just plain delicious.
You can find the recipe on Sounding My Barbaric Gulp, or buy the cookbook here.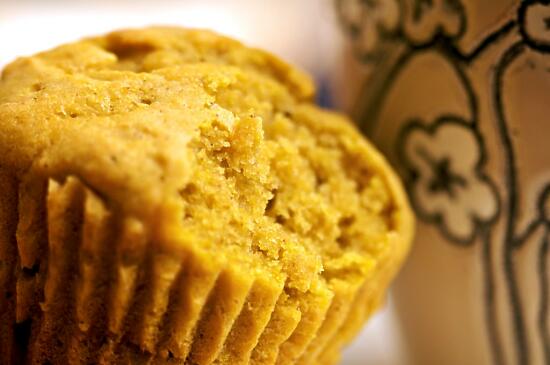 Don't forget, you have until Friday to enter my Sugoi Garlic Sauce Contest!