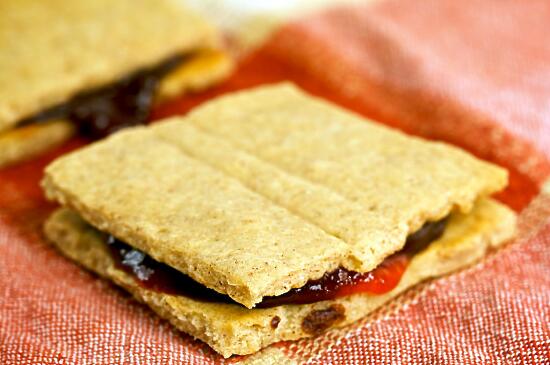 This week, I'm a little late posting, but I *did* make the Linzer Sables picked by Dennis from Living the Life.
Though I left out the nuts in the cookies, I made up for that by doubling the filling – chocolate plus strawberry jam! Yum.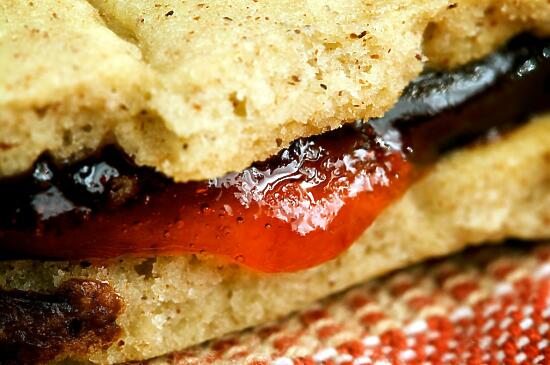 Yummy chocolate-strawberry filling.
Will I be making these again? Probably not. Too dry and hard for my preferences, and there are so many other cookies that I prefer. But still, they were definitely yummy.