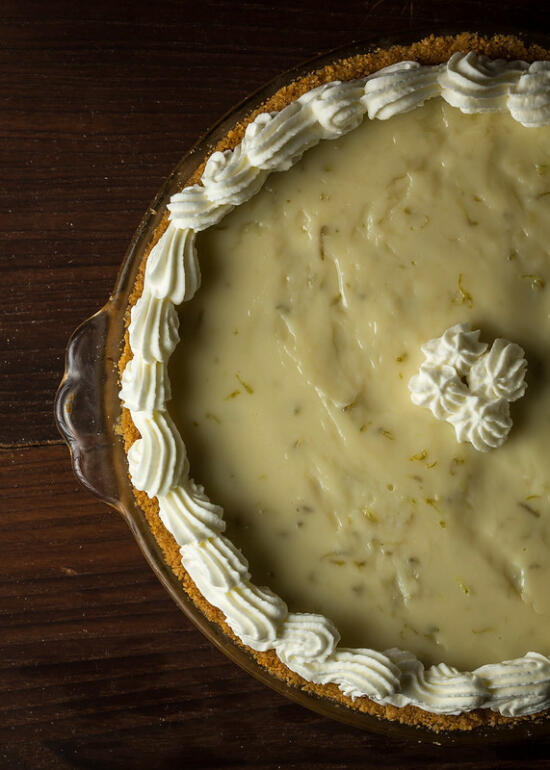 Happy Pi(e) Day!!!
Math has always been my favorite subject (I'm the kind of nerd who gets excited when I have an excuse to do math), and I adore pie. So it's no surprise that Pi(e) Day is my absolute favorite random holiday of the year!
This key lime pie is easy to make, delicious, and also totally color-appropriate for St. Patrick's Day this week.
And even if you think these food holidays are ridiculous… when is it ever not a good day for pie? 😀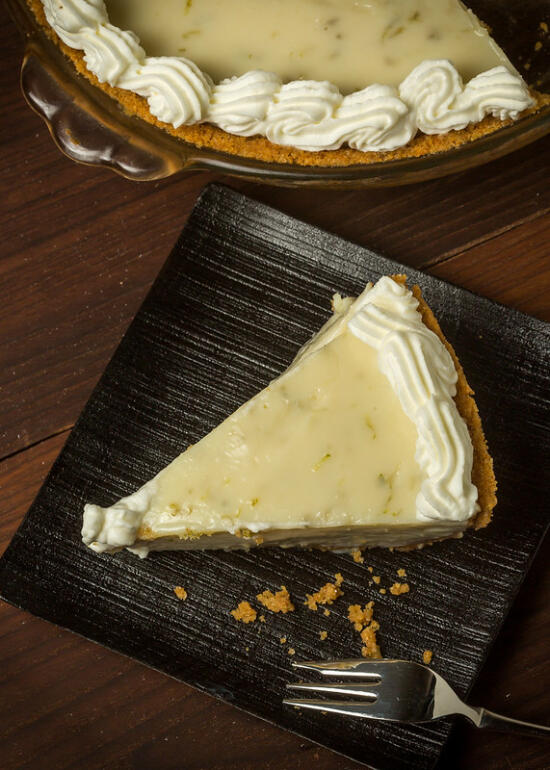 Recipe from The Daring Gourmet.
Ingredients
1 1/2 cups graham cracker crumbs
1/3 cup sugar
6 tbsp butter
2 (14 oz) cans sweetened condensed milk
3/4 cup fresh key lime juice
1 tablespoon key lime zest
1/2 cup plus 2 tablespoons sour cream
Cooking Directions
Preheat the oven to 375°F.
To make the crust, place the graham cracker crumbs, sugar and butter in a bowl and stir until thoroughly combined. Press mixture into a 9-inch pie plate and bake for 7 minutes. Let the crust cool completely before adding the pie filling.
Preheat the oven to 350°F.
In a large non-metal bowl, combine the sweetened condensed milk, lime juice and zest, and the sour cream. Stir until thoroughly combined.
Pour the mixture into the graham cracker crust and bake for about 10 minutes. Make sure to not brown it.
Let the pie cool completely, then transfer it to the fridge to chill for at least two hours before serving.
Enjoy!