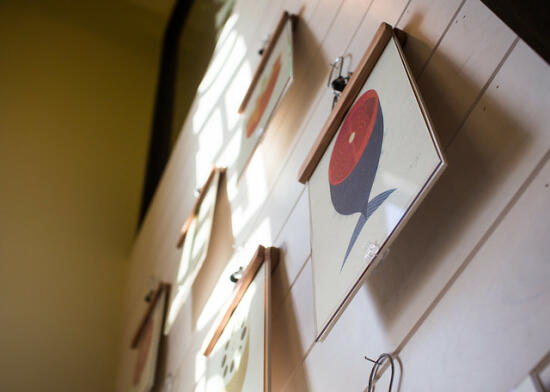 Fishing with Dynamite, in Manhattan Beach, CA.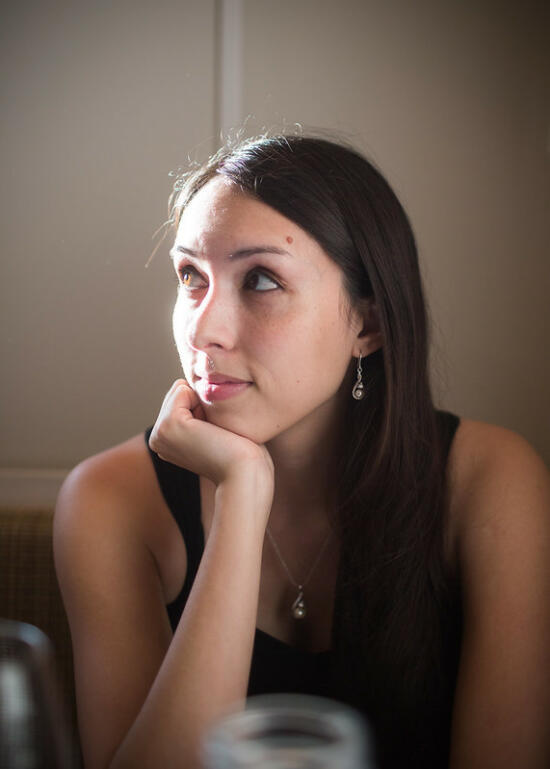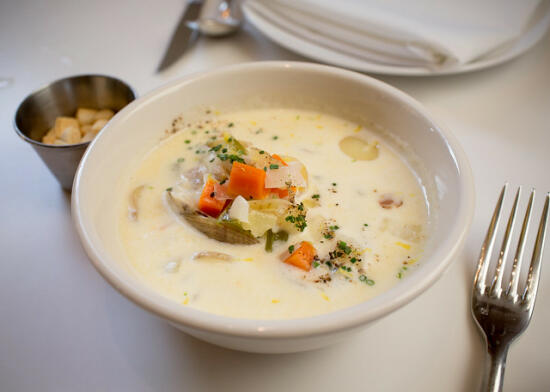 New England Clam Chowdah', with Neuske's bacon, Weiser Farm potatoes, and (super snackable) house made oyster crackers.
Overall delicious, and the clams were really sweet.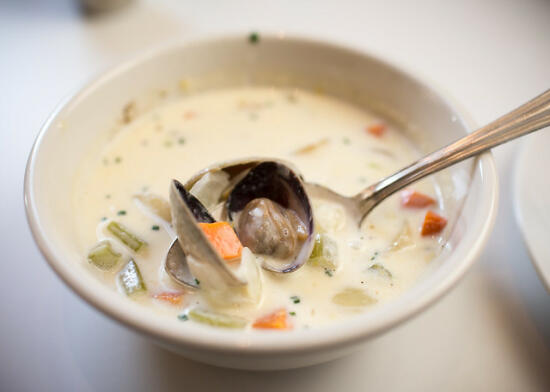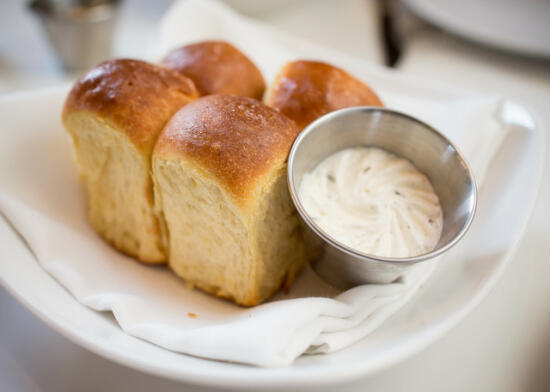 Squash rolls from the chef's mom's recipe, with rosemary butter.
The rolls were light and airy, and we loved the rosemary butter.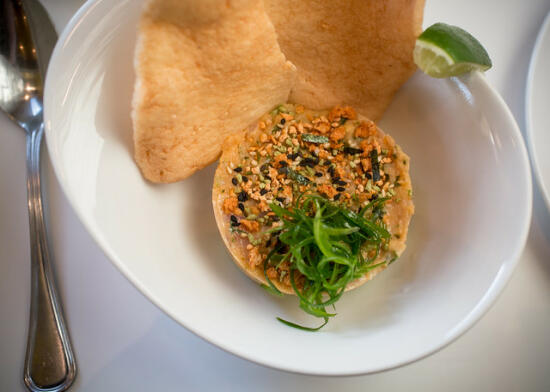 Albacore Tuna Tartare with shrimp chips, spicy aioli, Asian pear, and kimchi furikake.
Definitely on the spicy side, but delicious, super fragrant and flavorful, and we loved the idea of using shrimp chips with it.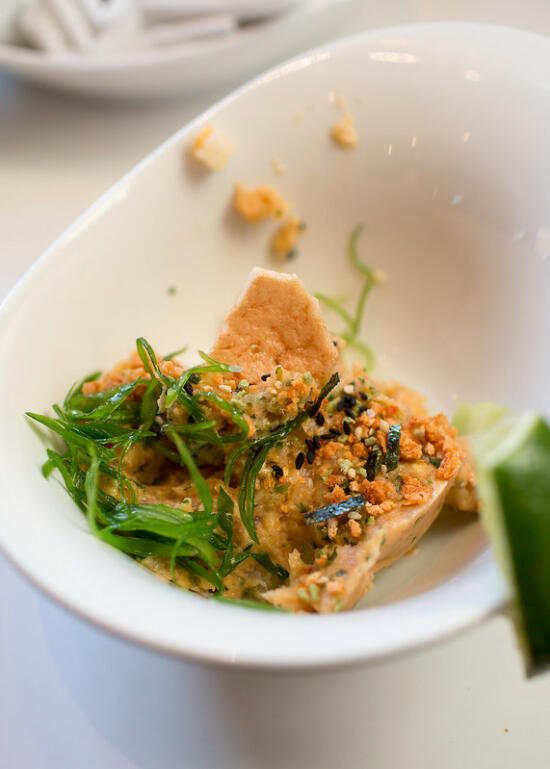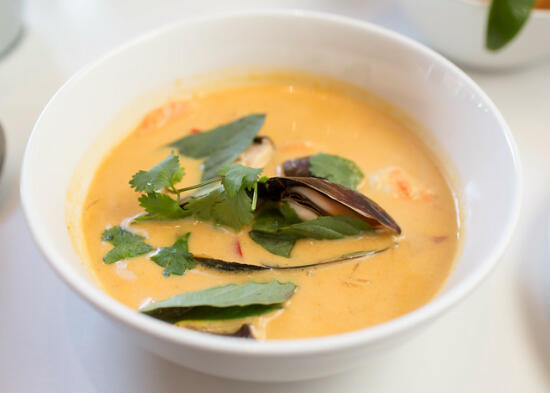 Thai Shellfish and Coconut Soup, with shrimp, mussel, rice noodles, kaffir lime leaf, and coriander.
Really loved the flavor of the soup – the only problem is it makes me crave Keizo's Green Curry Soba like crazy!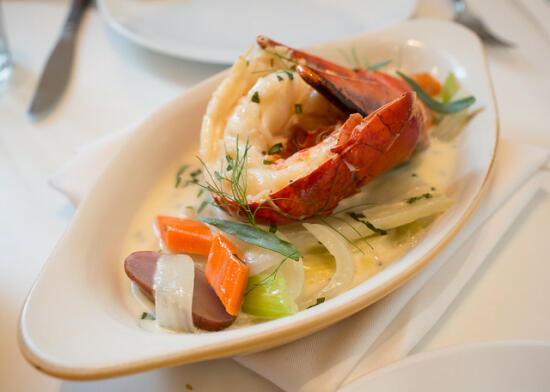 Poached Half Atlantic Lobster with aromatic vegetables, pee wee potatoes, and Pernod butter sauce.
There was nothing about the meal that we didn't love, however this was by far our favorite dish of the meal. The lobster was sweet and tender, and the broth was wonderfully fragrant. Oddly enough, it smelled and tasted quite a bit like pho (perhaps from the Pernod?), which got us contemplating how delicious lobster poached in pho broth might be. I've been dreaming about this lobster ever since…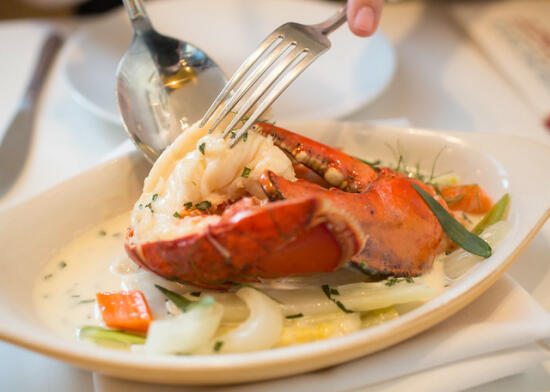 Key Lime Pie, with a graham cracker crust and kaffir lime meringue.
This was just tart enough, and not too sweet. We LOVED it. The contrast between the cold lime filling and warmer meringue topping was refreshing, and the roasted marshmallow flavor of the broiled meringue really took the dessert up a level. A fantastic ending to a fabulous meal.