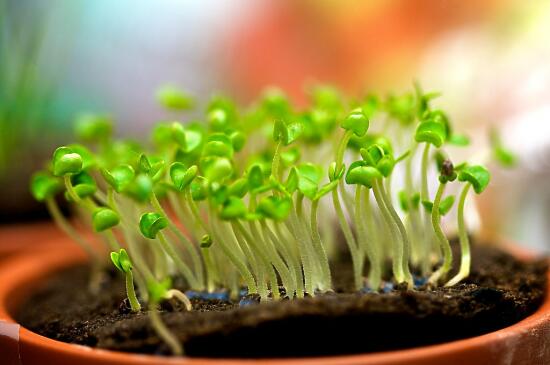 Recently, I've really been wanting to start a garden. This desire to grow my own herbs, fruits, and vegetables began a couple of years ago when I really began to take an interest in cooking, and was only exacerbated when I was introduced to Diane and Todd's amazing garden. Seriously, that's my dream garden.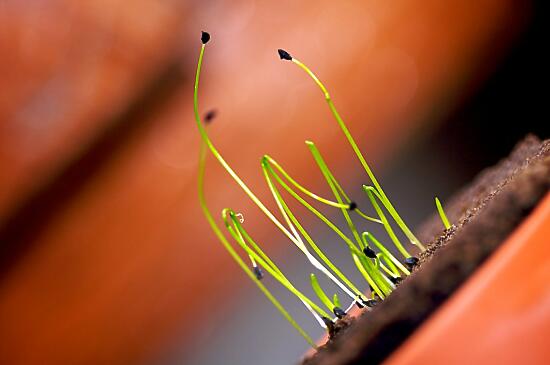 Problem is, my apartment isn't exactly overflowing with free space, and I have, er, less than a green thumb. I've tried growing things before, and everything but some very hardy bamboo has died. Kaput. Gone all too soon. Heck, I've even managed to kill a Vietnamese herb that is supposedly considered a weed. I unintentionally killed a weed! This gardening aspiration was not getting off to a good start.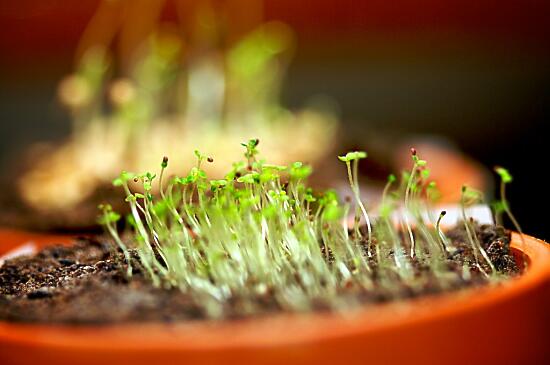 Itsy-Bitsy Sweet Marjoram
So when my brother got me a Chia Herb Garden for Christmas, I was understandably excited. Finally an opportunity to grow herbs in an easy, compact way that even I could do correctly. I mean, come on. It's a Chia garden. I couldn't possibly kill that… right?
The herbs have been growing for almost a month now, and they aren't dead yet! In fact, they're starting to look like the herbs that you buy from the store. These pictures were taken a couple of weeks ago, and since then the cilantro has begun to grow those spiky leaves that you normally associate with Mexican or Asian food, and the basil and chives are getting bigger by the day. And even though it's still itsy-bitsy, I have high hopes for the sweet marjoram!