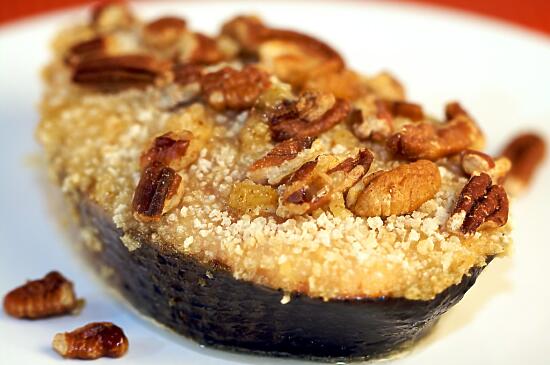 Alaska Salmon Bake with Pecan Crunch Coating
My brother is a silly boy, though he generally has the best of intentions. For example, he got me a can of SPAM for Christmas… because he wanted me to make him some SPAM Musubi. (He also gave me some raw octopus, the result of which you shall see here soon, and a Chia herb garden which is growing wonderfully. Makes me very happy to finally have herbs growing well in my kitchen. There will be pictures soon!) For Son, he bought a salmon steak.
Most people might think, "A salmon steak? What kind of Christmas gift is that?" But no, not Son. Turns out this was the perfect gift for him – Son was genuinely excited. Even more so when I made him this Alaska Salmon Bake with Pecan Crunch Coating that I adapted from a recipe I found on AllRecipes. It's a delicious way to eat salmon, easy enough for a night in, but still fancy enough for a dinner party.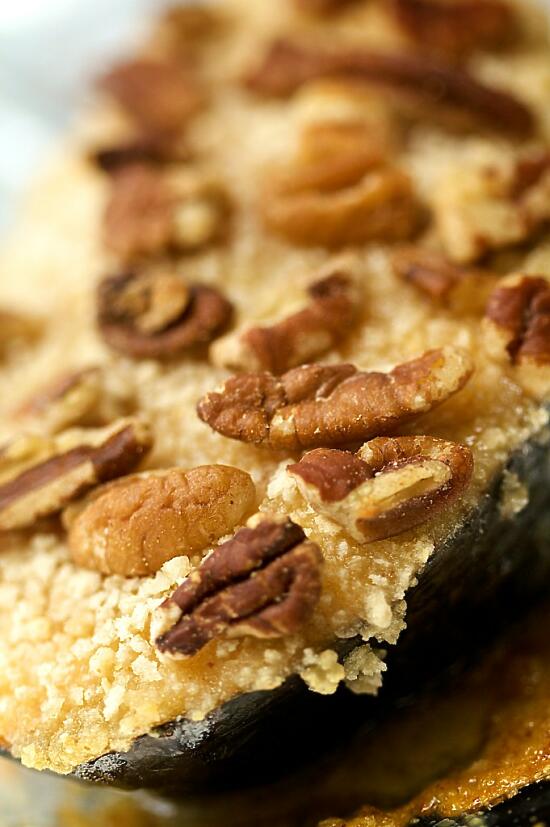 Ingredients
3 tbsp Dijon mustard
3 tbsp butter, melted
5 tsp honey
1/2 c fresh bread crumbs
1/2 c finely chopped pecans
6 (4 oz) fillets salmon
salt and pepper to taste
Cooking Directions
Preheat the oven to 400° F.
In a small bowl, mix together the mustard, butter, and honey.
In another bowl, mix together the bread crumbs and pecans.
Season each salmon fillet with salt and pepper.
Place on a lightly greased baking sheet.
Brush with mustard-honey mixture.
Cover the top of each fillet with bread crumb mixture.
Bake for 10 minutes per inch of thickness, measured at thickest part, or until salmon just flakes when tested with a fork.
Enjoy! Serves six.