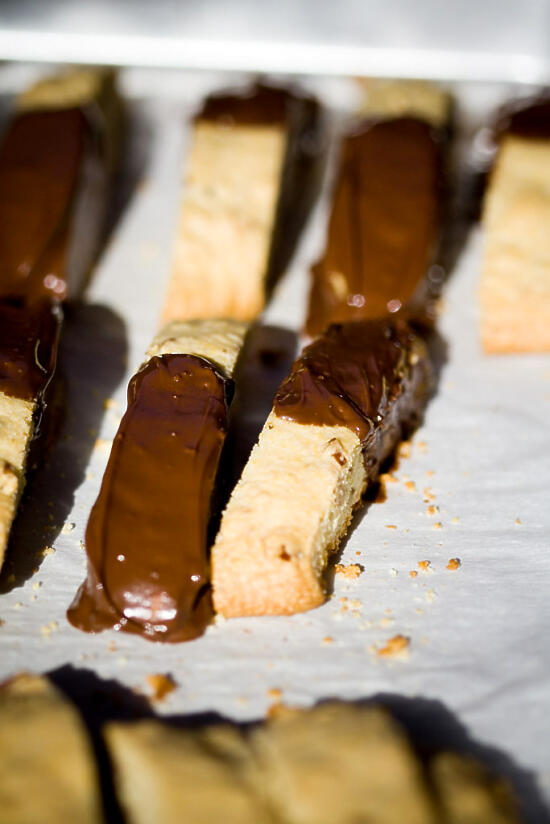 Orange-Pecan Biscotti Dipped in Chocolate
As always, on Tuesdays, it's time to post the Tuesdays with Dorie pictures. This week, Canela y Comino chose biscotti. Normally, I am not a huge biscotti fan. I find that it's too hard to bite into, and in general, not very enjoyable for me. My mother, however… she's on the other end of the spectrum. She loves biscotti. So my first thought when I heard that this week's TWD recipe was biscotti was… mom?
Since my mother would be the one eating most of the biscotti, I decided that it would be best to call her and determine what flavor combination she would prefer. Let me just say, my mother is a genius. The substitutions she picked resulted in some amazing biscotti.
Instead of almond extract, I used orange, and replaced the almond slivers with chopped pecans. Once the biscotti were twice-baked and cooled, I dipped them in melted semi-sweet chocolate – a perfect finishing touch. I brought them to a family gathering, and everyone loved them. Want to make them yourself? You can buy the cookbook here!