This post is about you guys. I adore you, you guys are incredibly precious to me, and I have a new project that I've created just for you.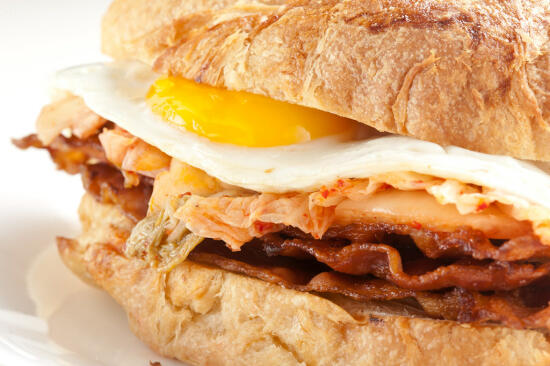 Kimchee, bacon, and egg sandwich
We all know you guys like food. Looking at photos of food, reading about food, learning about and drooling over all types of different foods.
That much is clear – otherwise, why would you be here?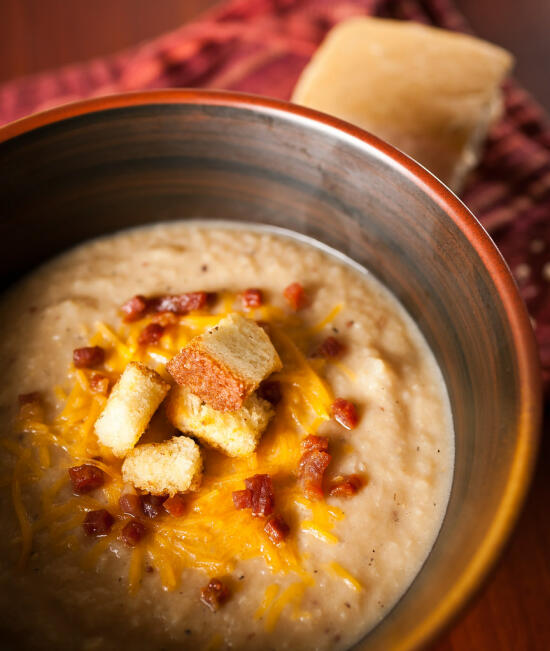 But what you may not have known is that when I'm not spending all my waking hours cooking for and maintaining this blog like a good food blogger (which as you've probably guessed is, ahem, pretty much always), I work as a programmer.
I'm a programmer who loves food, so it was an obvious choice to spend the last two months working as hard as I can on something for people like you and me – something for people who love food.
And while Fridgg has been great as a blog, I've always meant it to be more than that (but don't worry, the blog isn't going anywhere!)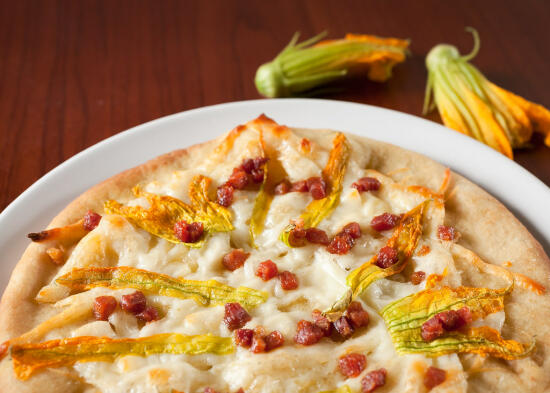 Zucchini blossom and pancetta pizza
So I present to you, the new Fridgg!
It's currently in a closed beta, which means it's not open to the public just yet. So if you want a peek inside before the general public gets their hands on it, you can head over and sign up for an invite!
I'm really excited to finally be able to show the new Fridgg to you guys, and I really hope you guys love it!
UPDATE: Fridgg is now open to the public, so head on over and check it out!