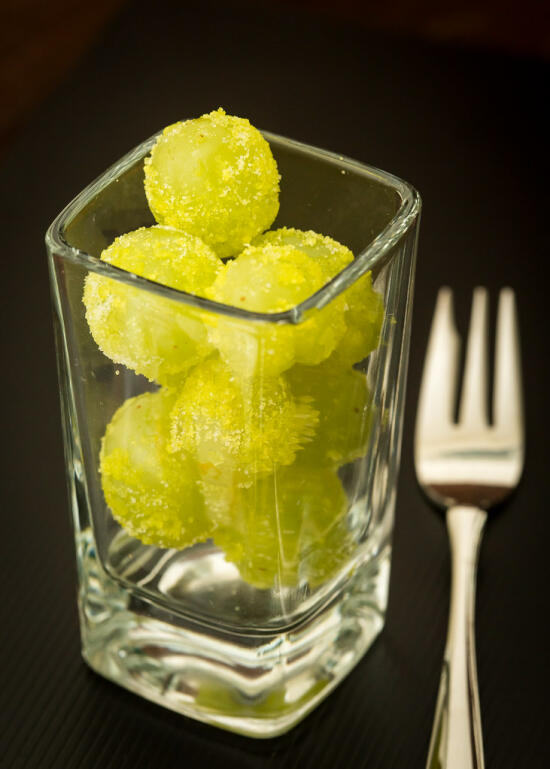 Ah, Pinterest. Now, I'm not really a Pinterest addict – nowhere near it. I can spend maybe 10 minutes on the site at most at one time. But still, it is an excellent place to find new recipes and food ideas.
For example, these grapes. I saw a friend of mine pin a link to these sour patch grapes and had to make them.
Not for me, mind you. I've never been much of a sour fan. No, these were for my younger brother. The guy is addicted to sour candies.
Now, I wanted them to be sour, and I wasn't sure if the melon-flavored jello she used would do that. And since I didn't have that much time to experiment, I decided to go with something I KNEW would be sour.
So what better than lemonade-flavored Kool-Aid powder?
Verdict? These were a hit. My brother had friends over for the Fourth of July, and they INHALED these grapes. Seriously. They were fighting over them. I'm surprised nobody got hurt.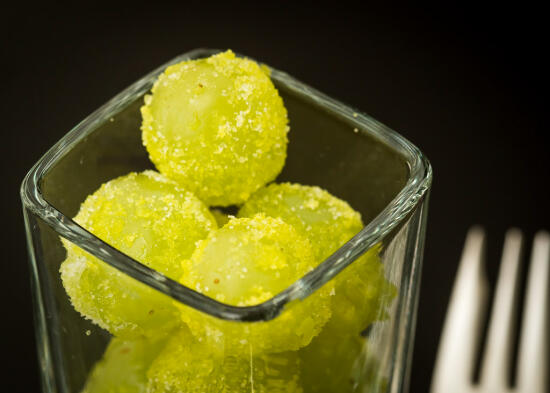 They taste just like sour candy!
Recipe heavily inspired by the sour patch grapes from Pure Sugar.
Ingredients
1 lb green grapes
4 packs lemonade-flavored Kool-Aid drink powder
~1/2 cup sugar (less sugar if you want them more sour, more sugar if you want them more on the sweet side)
Cooking Directions
Wash grapes thoroughly. Do not dry them. (You want them to be damp so the powder will stick.)
Mix the Kool-Aid powder and sugar.
Roll the grapes in the Kool-Aid mix. (Or you can lay them out and sprinkle the powder over them. This is much quicker, though it may not turn out quite as pretty.)
Serve, and watch them magically disappear before your eyes!