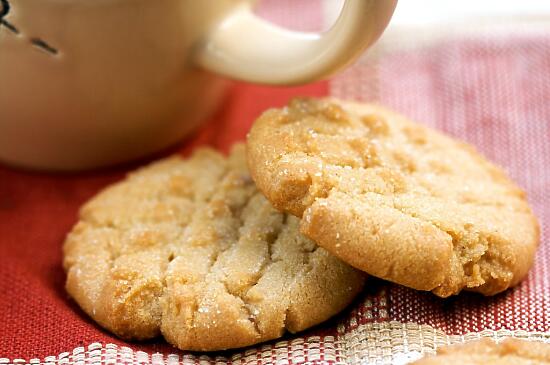 My very favorite peanut butter cookies
Everyone has a favorite cookie. Some would die for a chocolate chip cookie, others prefer a good oatmeal-raisin. Some people prefer a specific store-bought cookie, others will eat nothing but homemade. Some like their cookies thin and crispy, with nothing more than a glass of cold milk. Others love them deep dish-style, with a big scoop of ice cream and maybe even with some sauteed apples.
My all-time favorite cookies are peanut butter cookies. And not just any peanut butter cookies – it has to be these. They're crispy, crumbly, not cloyingly sweet, but with a great peanut butter taste and an irresistible addictiveness. And I'm not the only one who feels this way – several people who have tried these have told me that they're the best peanut butter cookies they've ever had. Like I said, they're very, very good.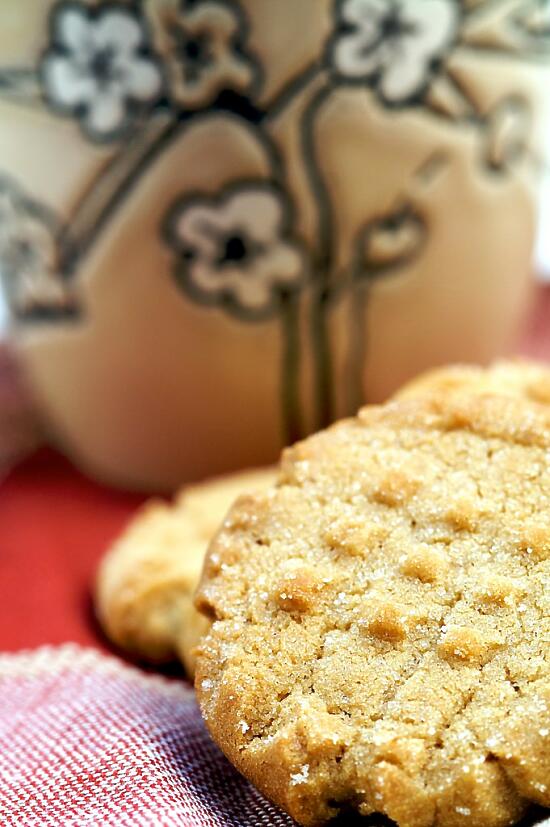 Ingredients
2 1/2 cups unsifted flour
1 tsp baking powder
1 tsp baking soda
1/4 tsp salt
1/2 cup butter
1/2 cup shortening
1 cup sugar
1 cup firmly packed brown sugar
2 eggs
1 tsp vanilla
1 cup Skippy Creamy Peanut Butter
Cooking Directions
Sift first 4 ingredients together, then set aside.
In large bowl with mixer at medium speed, beat butter, shortening and peanut butter until smooth.
Beat in sugars until blended, then eggs and vanilla.
Add flour mixture; beat until well blended.
Chill dough for at least an hour, overnight if possible.
Preheat the oven to 350° F.
Shape the dough into 1″ balls. Place 2 inches apart on ungreased cookie sheets.
Flatten with a fork dipped in sugar.
Bake for 12 minutes or until lightly browned. Remove from cookie sheets. Cool on rack.
Makes 6 dozen cookies.