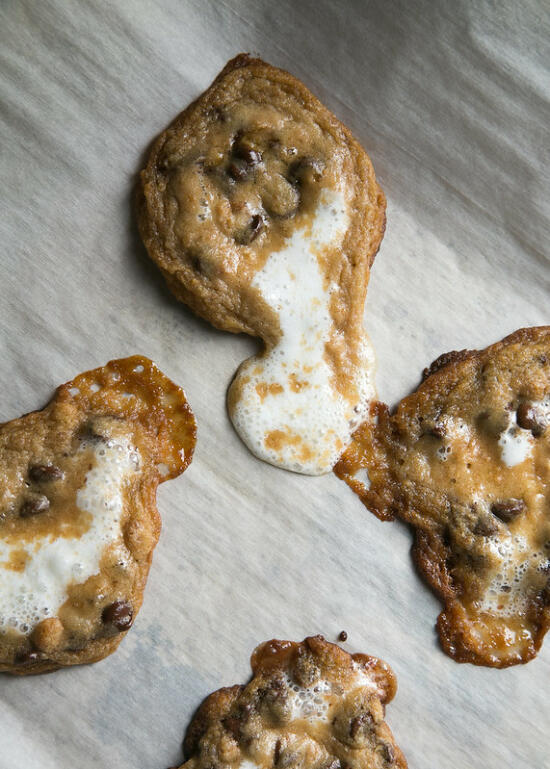 I love Fridgg.
(Obviously, I'm just a bit biased, but hear me out for a minute.)
The thing I love most about Fridgg is the awesome people we've gotten. We have such a freaking awesome community!
It's so cool what a variety of people we've gotten from all around the world – from people who just take photos with their phones in Taiwan, to professional food photographers in Massachusetts, to food bloggers from London, India, Australia, Italy, and so many other places!
Fridgg has definitely become my biggest source for finding new food blogs, and tons of recipes I want to try. (I always know when Son is looking at Fridgg, because he will send me links to all the recipes he wants to try… which pretty much ends up being every recipe posted to Fridgg. 😛 )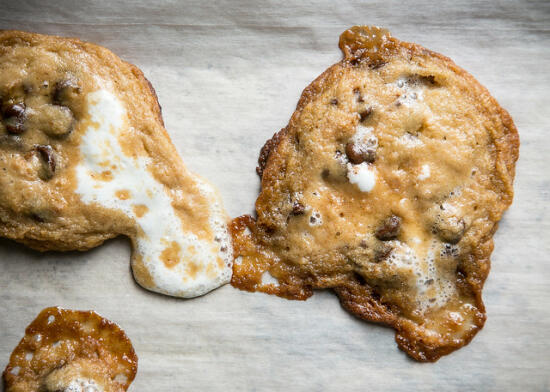 One of the awesome new blogs I've had the pleasure of discovering through Fridgg lately is Life Made Sweet. I like to think of Liz as our resident cookie blogger – seriously, her twitter name is @cookieliz! – so obviously in picking cookies to make for this year's Great Food Blogger Cookie Swap (because this is one of the only excuses I have to make cookies all year, so I can't just stop at one type!), I HAD to make sure I made one of her cookie recipes.
I've had my eye on Liz's Gooey Stuffed S'mores Cookies for a while now (don't they sound amazing?!), so they were a must-try.
Although mine didn't turn out quite as pretty as hers, they were delicious! Seriously decadent. Also, sticky. As s'mores should be. 😀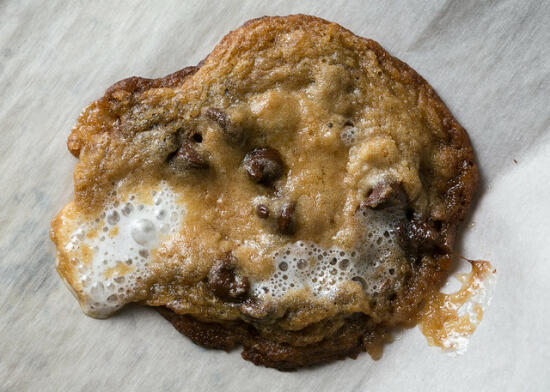 Ingredients
1 1/2 cup unsalted butter, softened
1 cup sugar
1 cup brown sugar
2 large eggs
2 teaspoons vanilla extract
2 1/4 cups all purpose flour
2 cups graham cracker crumbs
1 teaspoon salt
1 teaspoon baking soda
18oz chocolate chips
20-24 large marshmallows (If you only have mini marshmallows, take about 8-9 and roll into a ball to stuff inside the cookie)
Cooking Directions
Cream the softened butter, sugar, and brown sugar in a stand mixer. Add the eggs in one at a time. Add the vanilla and mix.
In a separate bowl, sift together the flour, baking soda, and salt. Add the graham cracker crumbs and mix together.
Add the flour and graham cracker crumbs to the wet ingredients in about 3 increments, scraping the bowl down in between. Mix until combined. Add the chocolate chips and mix all together until combined.
Refrigerate the dough for at least 30 minutes. While refrigerating the dough, preheat the oven to 375°F. Roll each of your large marshmallows into balls.
Line cookie baking sheets with parchment paper. Using an ice cream scoop, scoop out a portion of cookie dough. Flatten the dough in your hand and wrap the rolled marshmallow in the dough. Wrap the cookie dough around the marshmallow and place about 2-3 inches apart on a parchment lined baking sheet.
Bake in the preheated oven for 8-10 minutes, rotating the cookie sheet halfway through. Let cool 5-8 minutes.