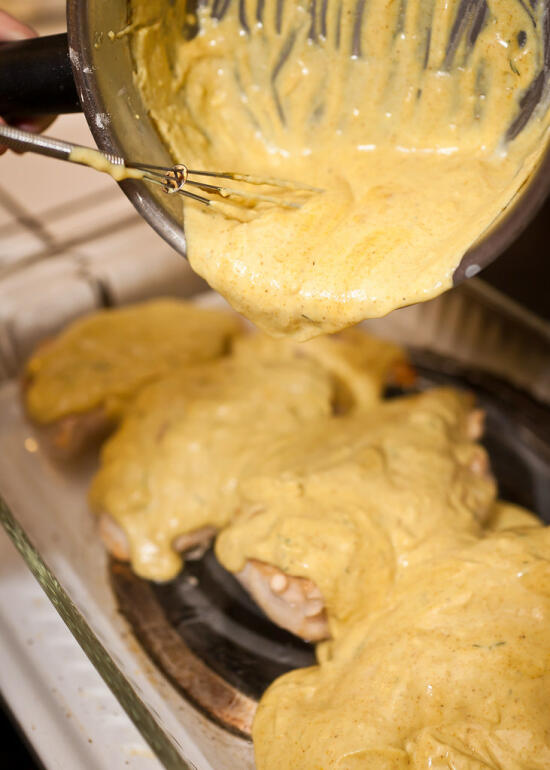 Pouring the sauce over the chicken
Do you remember when you were little, and your parents would eat peas and tofu and cabbage and tomatoes and all sorts of other disgusting things? You would look at them with your nose scrunched up and wonder, "How can you possibly like that stuff? It's so gross, it doesn't taste good at all!" And they would smile and tell you that liking icky vegetables is the sort of things that happens when you grow up and your tastes change. So you always wished your tastes would just change already, so dinnertime wouldn't always be such a battle between you and those horrible vegetables your parents would make you finish before you got to have anything else.
(…or maybe that was just me. I always was an exceedingly picky child.)
Well… it seems my tastes are finally changing.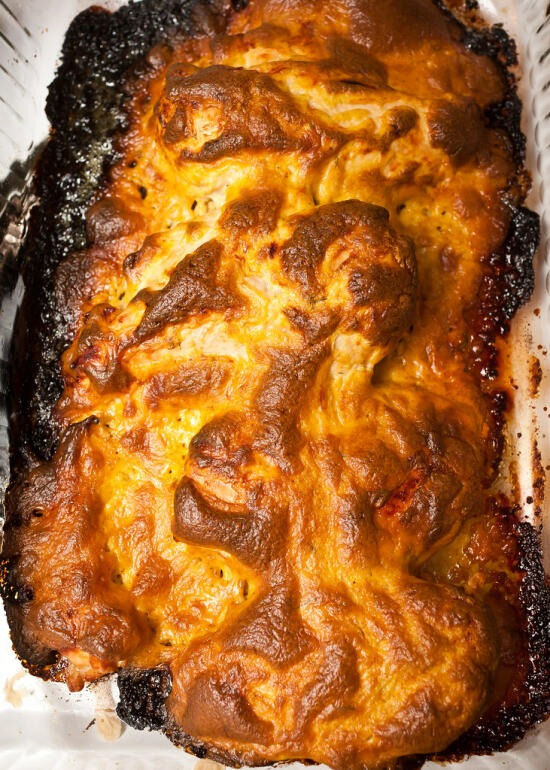 Case in point: a few years ago, I wouldn't have hesitated to inform you that I absolutely, positively hated dill. Yuck. Gross. How could anyone possibly like it?
Now, well, I'm kind of addicted. The scent makes me want to bury my face in a dill plant and inhale. It's amazing.
(Sound familiar? Yeah… it's been happening more often in the last couple of years.)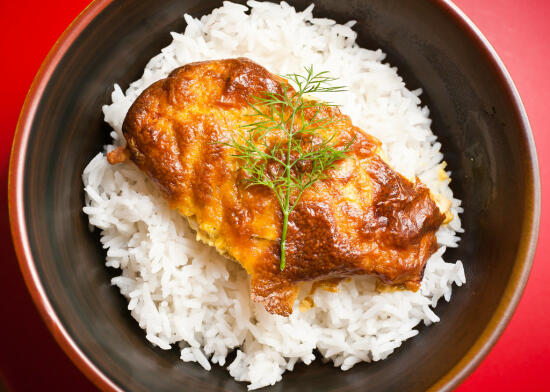 I think this chicken is one of the best possible applications for dill. It's spicy, creamy, hearty, and of course dilly (yes, I looked it up, and realize that doesn't mean what I intended it to mean, however both meanings apply beautifully here. Go look it up… you'll see what I mean.), and altogether awesome. I discovered this recipe when my dear mother gifted me with a bunch of dill (this was back when I still thought I hated dill – she had used a third of the bunch in a recipe, and didn't have any way to use it up, so of course she gives it to me) and I did a half-frantic AllRecipes search trying to figure out how on earth I was supposed to use all that dill.
That was the turning point. Now I love dill, and make this chicken again and again and again… Love, love, love.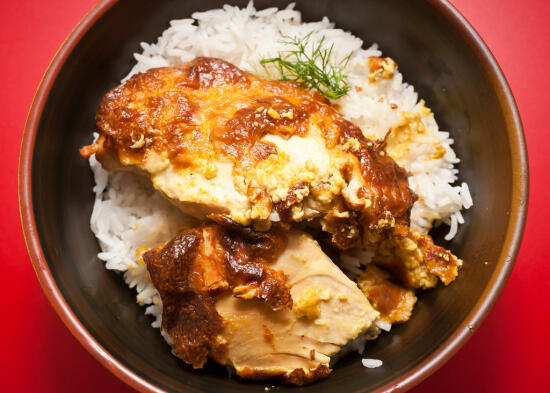 Chicken with Curry Dill Sauce, adapted from AllRecipes
Ingredients
2 tbsp butter
2 tbsp all-purpose flour
1/8 tsp salt
a dash of pepper
1 cup milk
1/4 cup mayonnaise
1/2 tsp fresh dill weed, chopped
1/4 tsp curry powder
6 chicken breast halves
1 tbsp vegetable oil
Cooking Directions
In a saucepan over medium heat, melt the butter. Add the flour, salt and pepper; stir until smooth. Gradually add milk and bring to a boil. Boil and stir for 2 minutes. Remove from the heat. Add the mayonnaise, dill and curry; stir until smooth. Set aside.
In a skillet over medium heat, brown chicken in oil. Place in a greased 9×13″ baking dish. Pour sauce over chicken. Bake, uncovered, at 350°F for 50-60 minutes or until meat juices run clear.