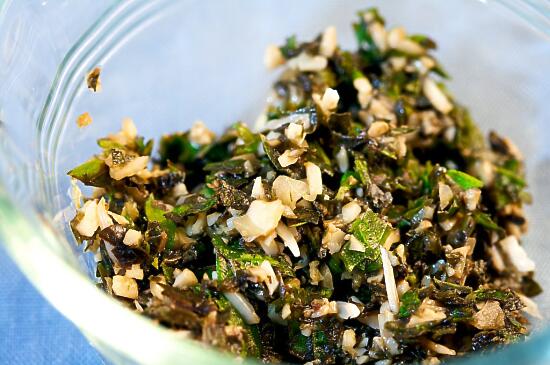 Every once in a while, I make a recipe that calls for basil. So of course, I go to the store and buy one of those big bunches of it. Problem is, I'm not a huge fan of basil… so after I've used the few leaves I needed for whatever recipe, the rest of the basil just sits and goes bad.
Obviously, I can't let that happen, so I had to find a way to use up the basil. What better way than pesto? It's super easy to make, and with Son around… it's gone in a day. Thank goodness, because now that I'm actually growing basil… I'll need a way to use it all up.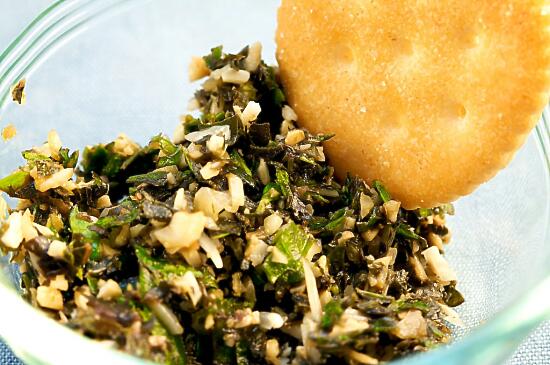 I found this recipe on the food blog, Equal Opportunity Kitchen.
Ingredients
2 c fresh basil leaves, packed
1/2 c freshly grated Parmesan cheese
1/2 c extra virgin olive oil
1/3 c walnuts
3 medium sized garlic cloves, minced
Salt and freshly ground black pepper, to taste
Cooking Directions
Blend all the ingredients together in a blender or food processor.
Enjoy!