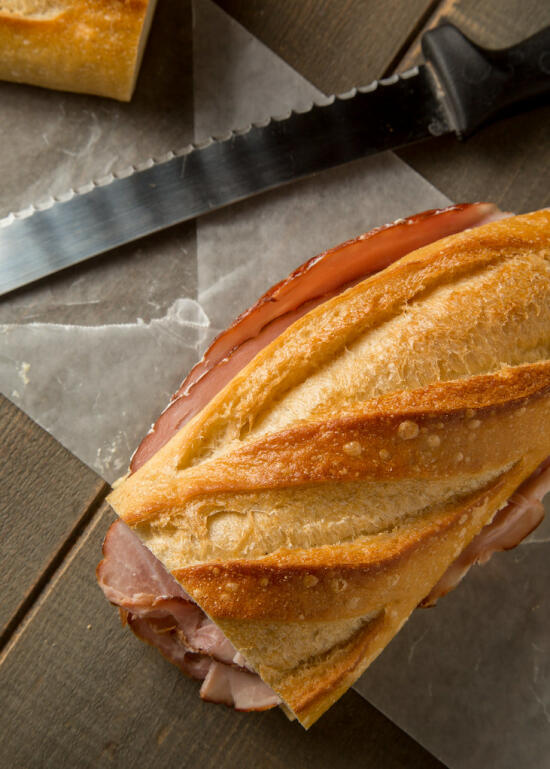 Bread, ham, and butter.
So very simple. But often it's the simplest things that are the best.
This was another treat from the France portion of our trip. We bought it at the bakery right before we left Paris, and ate it that night after we arrived at the hotel in Germany.
(And then instantly regretted not discovering it earlier in our trip!)
It's so simple, it's almost embarassing to post a recipe for it – but something about the combination of crusty bread, good ham, and high-quality European butter is just so very delicious.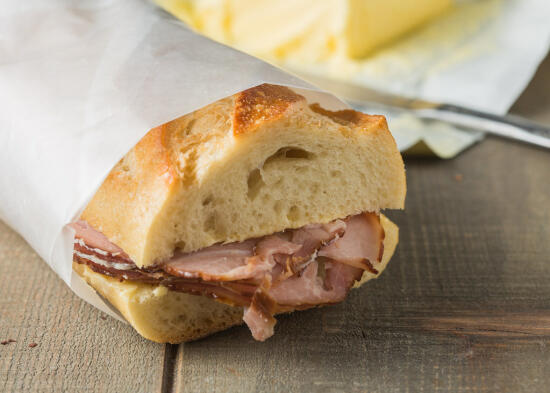 Jambon Beurre
Ingredients
crusty baguette
thick-sliced ham
good-quality European butter
Cooking Directions
Cut the baguette into sandwich-sized lengths. Slice each piece in half, lengthwise.
Spread each half with a thick layer of butter.
Layer several slices of ham on the bottom half of the bread, then top with the other half.
Enjoy!