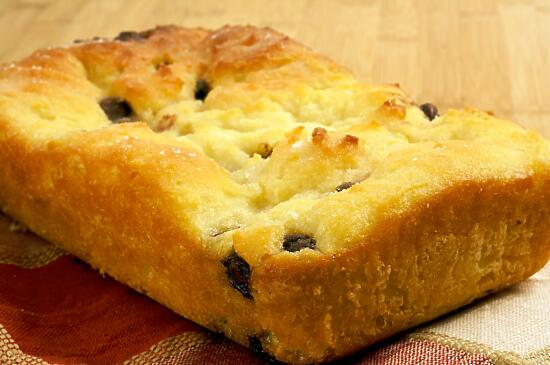 Kugelhopf, like rugelach, is another baked good that I had never in my life heard of before Yolanda from All-Purpose Girl picked it for TWD. However, I wasn't too intimidated by this one – I've made brioche before (several people said this was similar) and I figure I can deal with any bread studded with chocolate chips.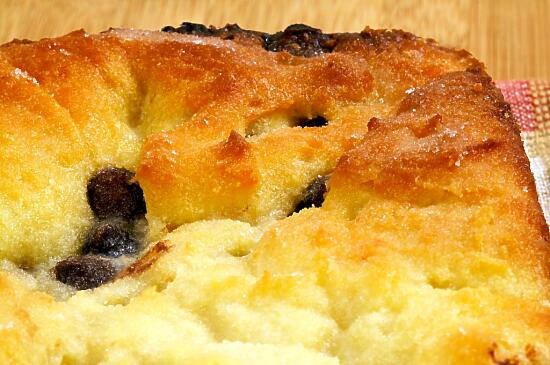 Just look at those chocolate chips!
Wait, chocolate chips? Didn't the recipe call for raisins? Well, yes, but I'm not a huge fan of raisins, and didn't have any in my apartment, so chocolate chips it was.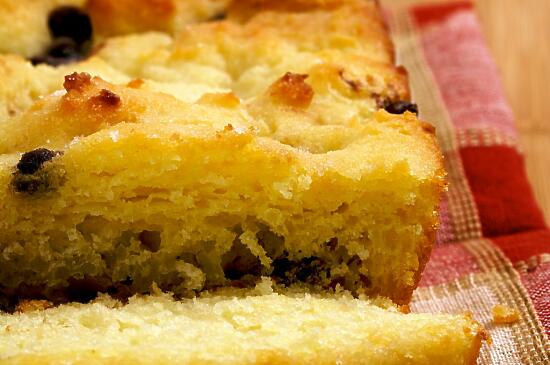 I'm cutting a slice just for you…
Also, no traditional kugelhopf pan – I can't justify buying a pan that I'll probably never use again. But it turned out just as well in a regular loaf pan.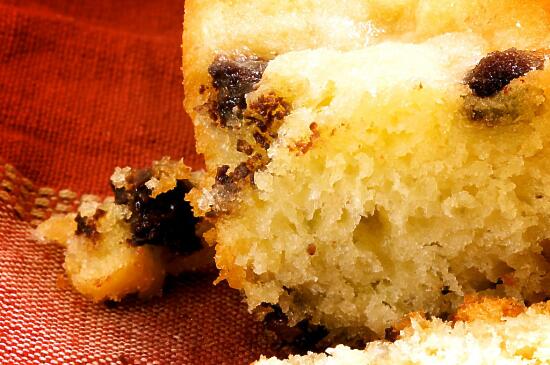 The airy bread would be perfect with a cup of coffee.
I even made a mini loaf of kugelhopf! Unfortunately, no pictures. We ate it as soon as it had cooled – sliced up the mini kugelhopf loaf and bananas, and scattered them atop some ice cream and drizzled it all with chocolate sauce. Seriously guys, it was an amazing way to eat the kugelhopf. The crispy, airy, somewhat dry kugelhopf paired incredibly well with the ice cream and bananas, and what isn't improved by a little chocolate sauce?