Eating healthier is a lot easier when lunch looks like this: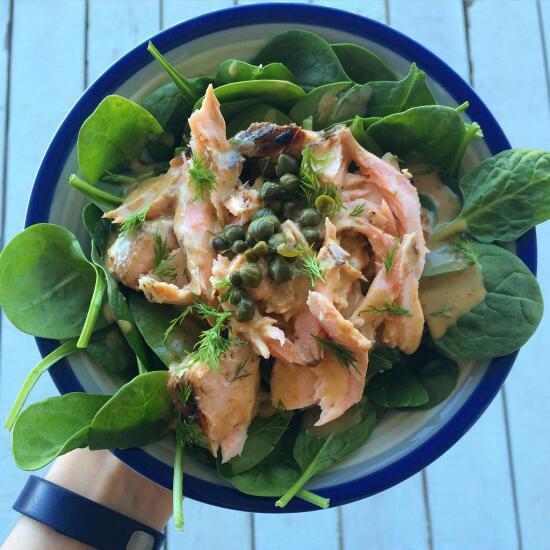 We had family visiting this week, so healthy eating went out the door *real* quick.
Worth it for this tasty sukiyaki udon at Kagura, though.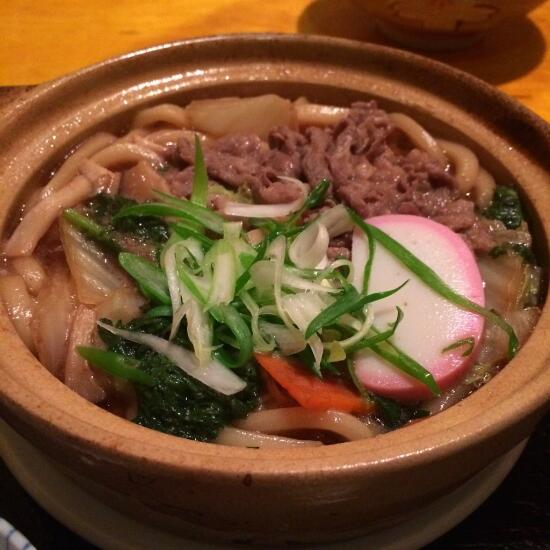 We treated ourselves to M.B. Post in Manhattan Beach for our guest's birthday. So much deliciousness.
Their bacon cheddar buttermilk biscuits are TO DIE FOR. Especially with the maple butter that comes with it! So good.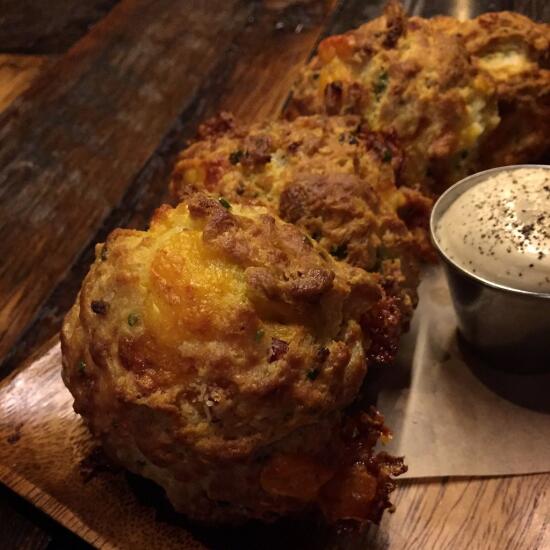 There's a good reason these are called "fee fi fo fum fries"…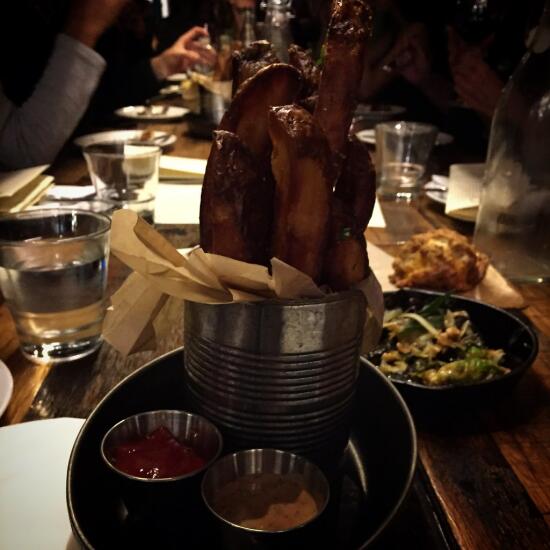 Roasted brussels sprouts with emmental, hazelnuts, sage. It's vegetables so it's good for you, right?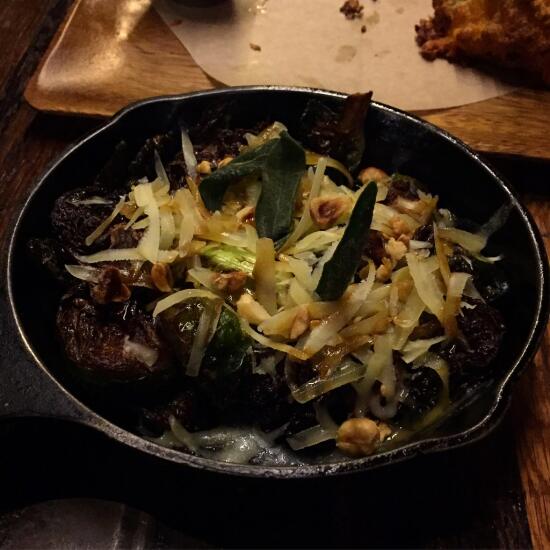 Steamed mussels with green curry, Chinese sausage, and coriander rice. Quite delicious.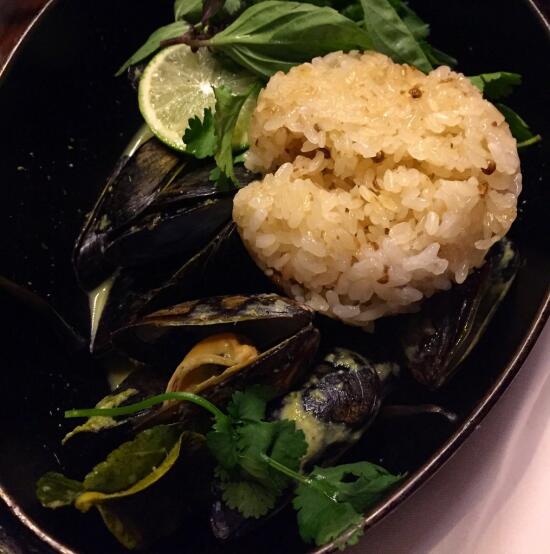 Pan-roasted Wild Ling Cod, with bacon butter, maitake mushrooms, agrodulce onions.
BBQ Moroccan lamb belly, with harissa caramelized onions, Japanese eggplant. Essentially lamb-y pork belly. Soooo good.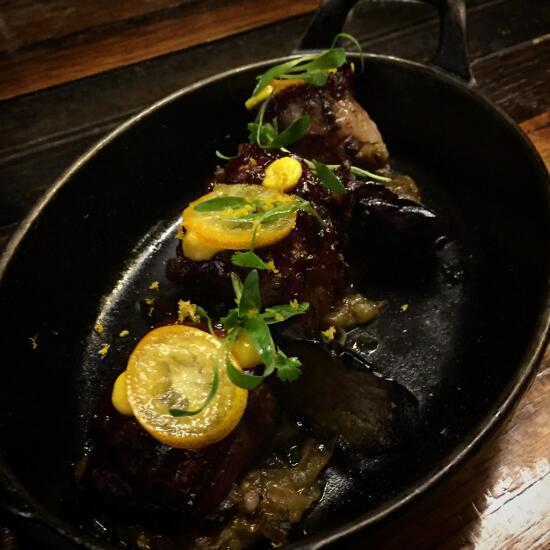 Chai tea soft serve in a brioche beignet, with orange tapioca and caramel. We almost didn't get dessert… luckily we did, because this was one of our favorite dishes of the meal!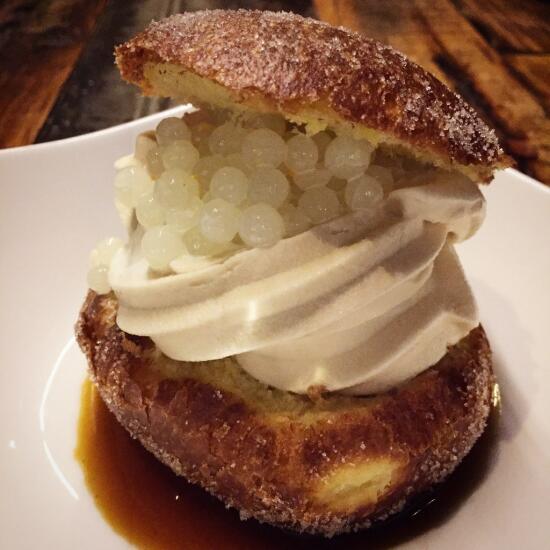 ~~~~~~~~~~
Our new house has an avocado tree, and the avocados are HUGE! We hear this means it's time to pick them, but… we don't have a ladder. Yet.
So this is the only one we've been able to get our hands on so far, just because it fell on its own. Dragon egg!
Taco time! Scrambled eggs with beans, vegetarian sausage, Mexican cheese, salsa, avocado. Tasty, filling, mostly healthy… all the things I want in a breakfast.
I found a slug.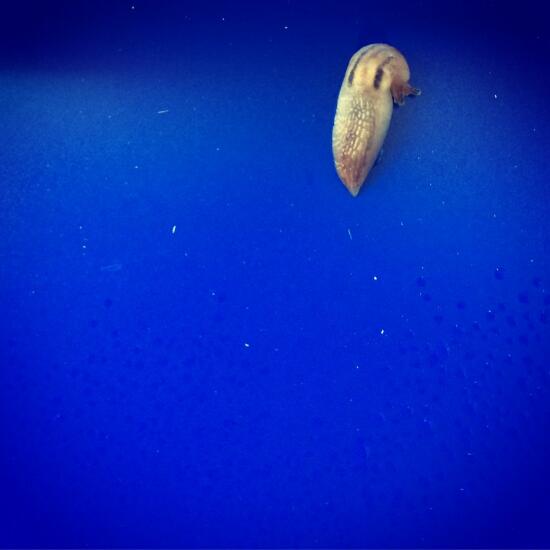 I think I got a pregnant bell pepper…
My salad for our weekly Sunday dinner: arugula, spinach, white beans, pine nuts, capers, pear, cranberries, balsamic dressing. Turned out pretty darn tasty.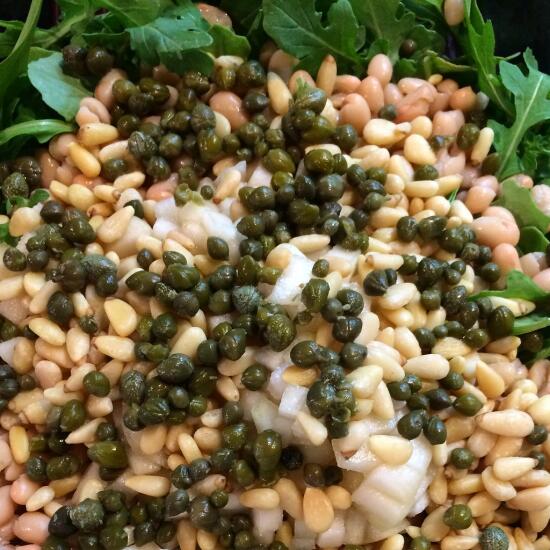 The balsamic dressing, pre-shake.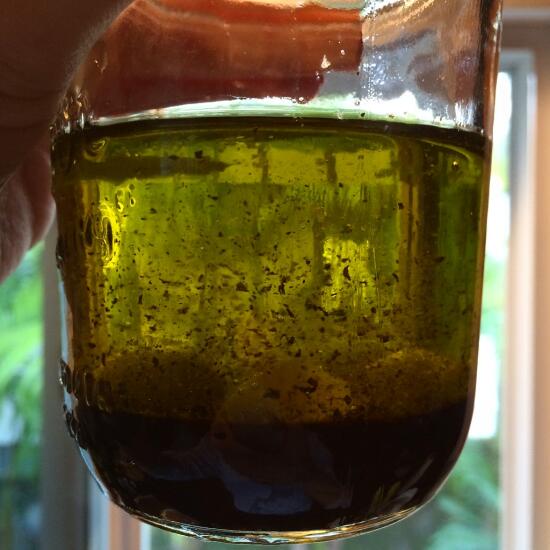 We had pies for Pi(e) Day! Of course.
My brother's girlfriend made the most AMAZING curry pot pies, based on this recipe from Use Real Butter. So freaking delicious.
Mom made waffled apple pie (yum).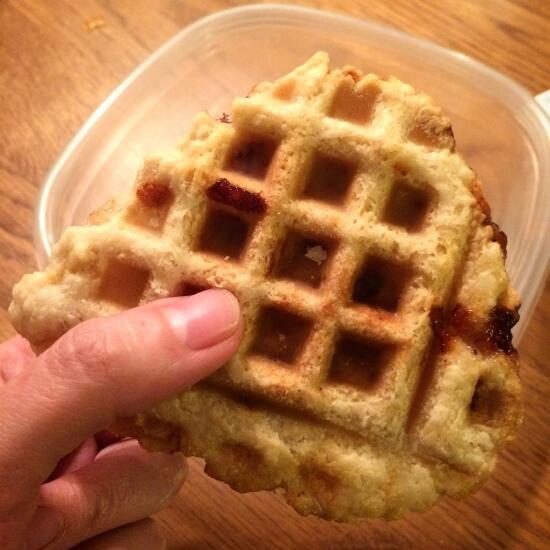 AND she also made her classic apple pies, but in cute small pans. So good.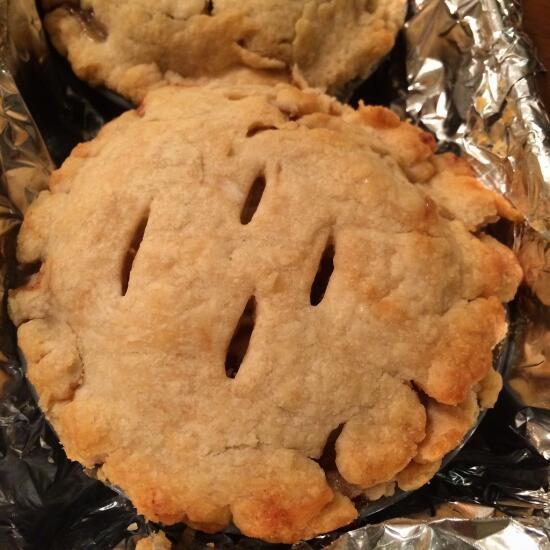 Happy Pi Day!
~~~~~~~~~~
Things I want to eat:
I really, really like potato on pizza. Especially when caramelized onions and a yummy sauce are involved.
Really want to try these curried chickpeas.
I adore boba milk tea, Son loves flan, so obviously we'd love milk tea flan with boba!
Curry pan are my weakness.
Really intrigued by this turmeric latte. I'm not sure about this whole turmeric drink trend, but at the same time this does sound like it might be really tasty. I'll let you know if I try it!
Very much want a slice of this gigantic cinnamon toast crunch.
~~~~~~~~~~