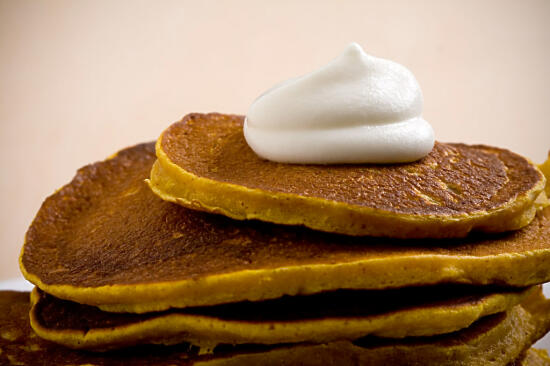 The Most Fantabulastic Pancakes
For many, many years, my family was a Bisquik family. Pancakes and waffles were always made from Bisquik mix. That is, until my sister came home with a pancake recipe from one of her friends, and insisted on using that recipe instead of our old stand-by. That was the day our pancake breakfasts changed forever.
The great thing about these pancakes is that they are open for interpretation. Want strawberry pancakes? Just press strawberries into the pancake after you pour the batter onto the griddle. Want chocolate chip pancakes? Mix chocolate chips into the batter. Want pumpkin pie pancakes (which I really recommend, they were delicious!)? Mix half a can of pumpkin puree into the batter, sprinkle a little nutmeg, ginger, and a bunch of cinnamon in, and enjoy!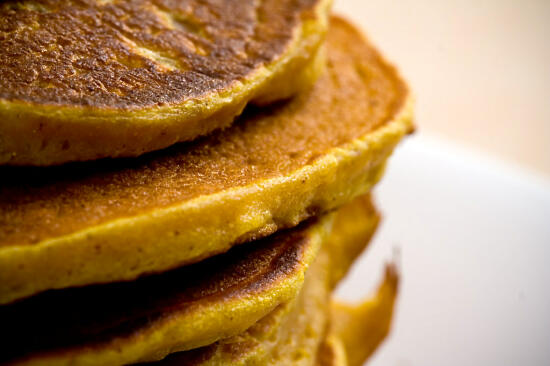 Ingredients
1 1/2 cup all-purpose flour
1 tsp salt
3 tbsp sugar
1 3/4 tbsp baking powder
2 eggs
3 tbsp melted butter
1 1/4 cup milk
Cooking Directions
Mix all ingredients together until just blended, but do not over-mix – it's okay if the batter is a little lumpy.
Heat a griddle or pan over medium heat.
Spread melted butter around the griddle, or spray with cooking spray.
Pour 1/4 to 1/3 cup batter onto the griddle, depending on how large you want your pancakes.
When the bubbles begin to set on the pancake, check the underside for doneness (if it's burning, the heat is too high). If it is at your preferred doneness, flip the pancake.
When you can easily slide a spatula under the flipped pancake (about 20-30 seconds after flipping it), remove the pancake from the griddle, onto a waiting platter.
Enjoy with butter and syrup, or jam, or peanut butter, or even whipped cream!