On our last evening in London, we stayed a little closer to home base. Instead of hopping on a train again, we took a walk to see the sights nearer to our hotel.
North of The Ampersand is the National History Museum (we would have loved to go, but it was closed at the time), and then a number of consulates.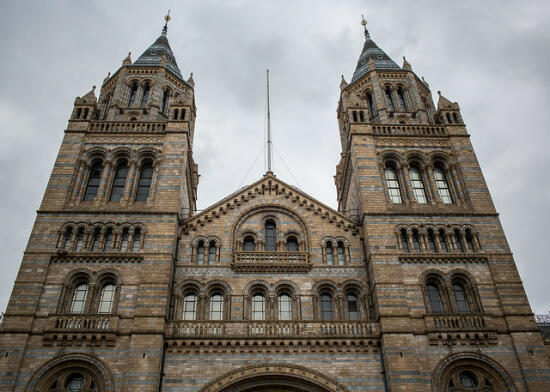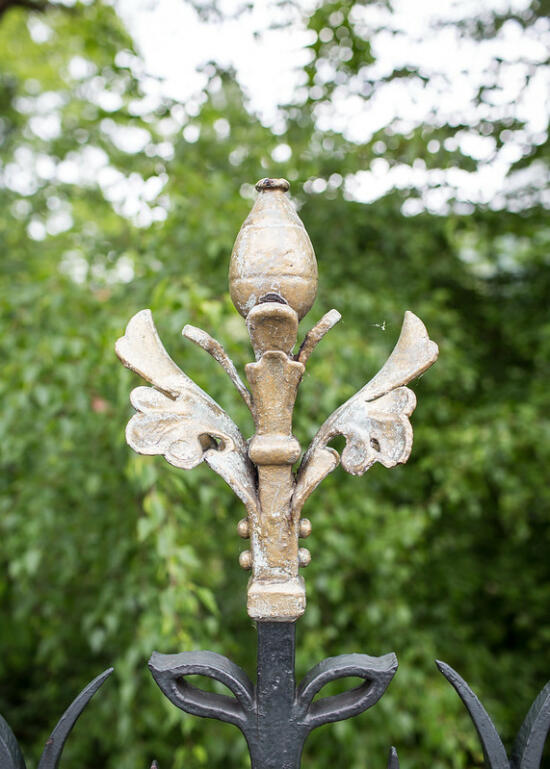 From there, we made our way through the gorgeous Imperial College London.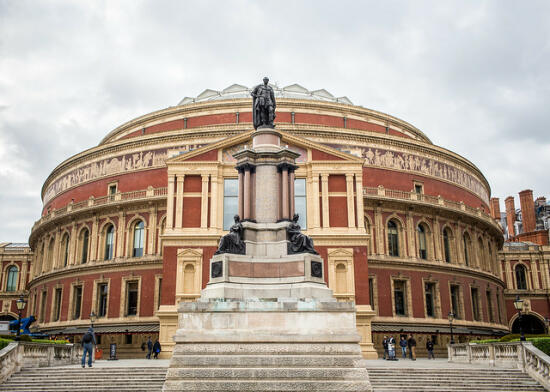 At the college, they were setting up for filming of "Pan", which was fascinating to see.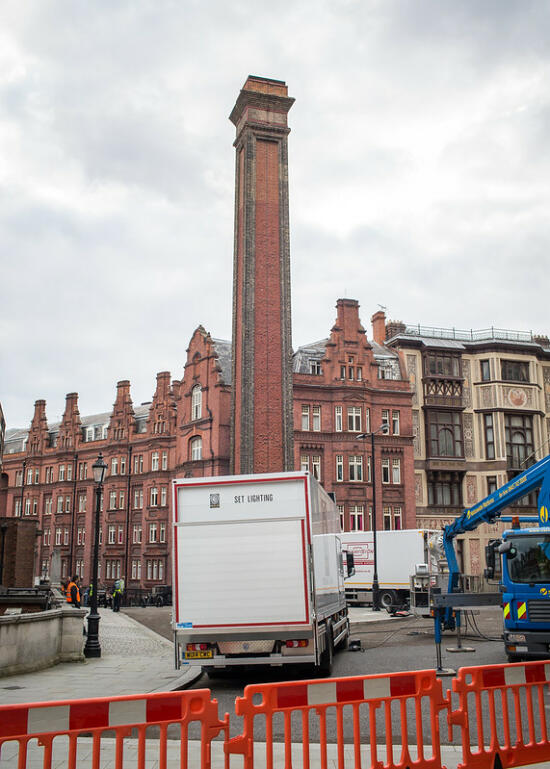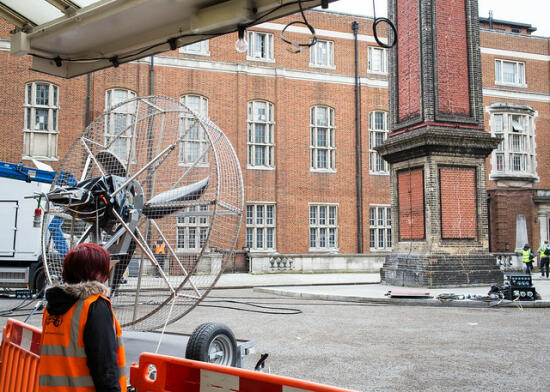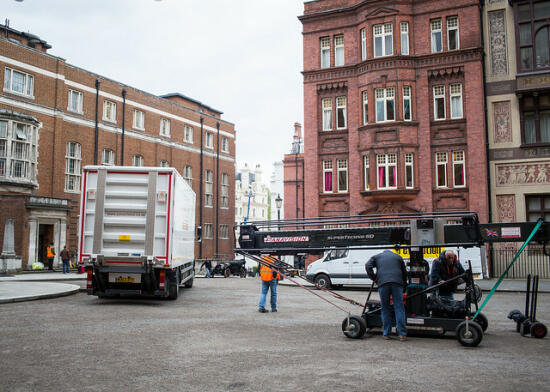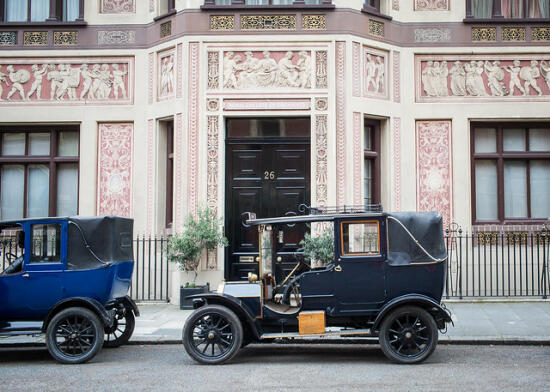 (It almost made me wonder if we're really in London, or if we're at Universal Studios.)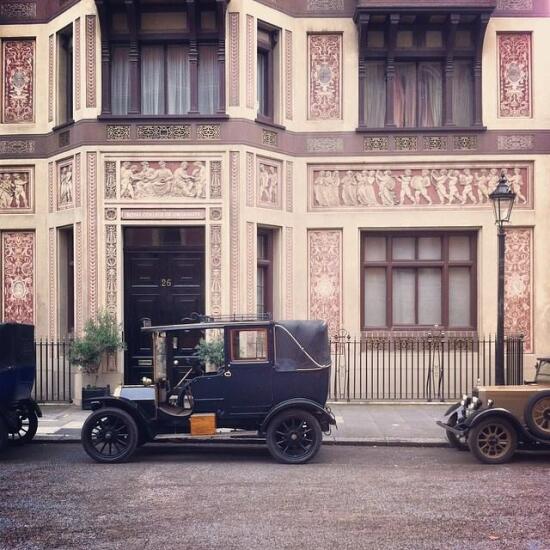 Across the street from the college are the Kensington Gardens.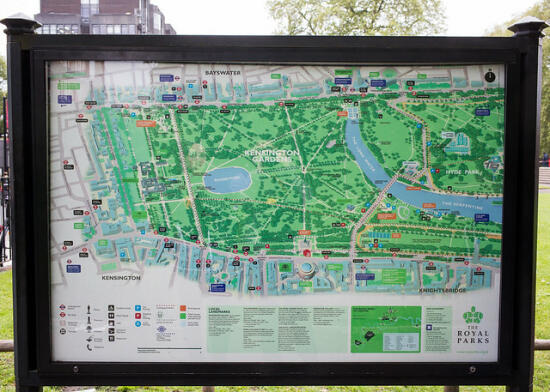 That is one heck of a statue.
In the Kensington Gardens, they were also setting things up to film.
I'm pretty sure that poofy thing means somebody's going to fly.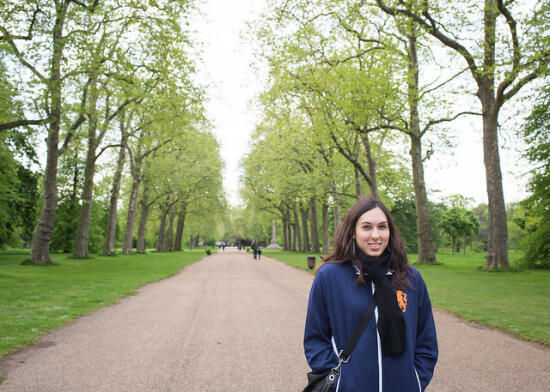 After leaving the film sets behind (and getting lost a couple of times), we sat a while in the Italian Gardens.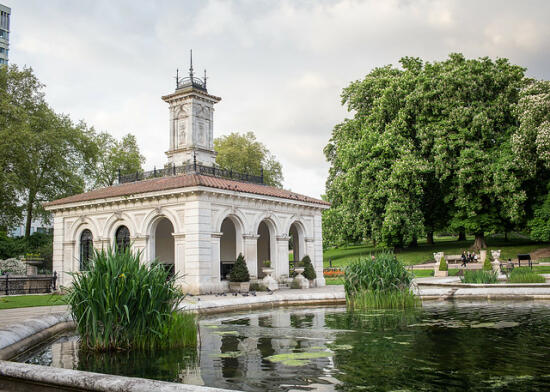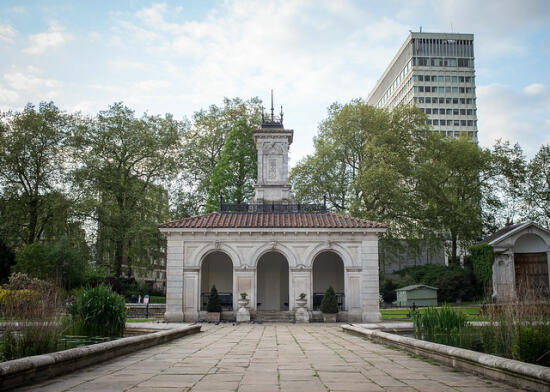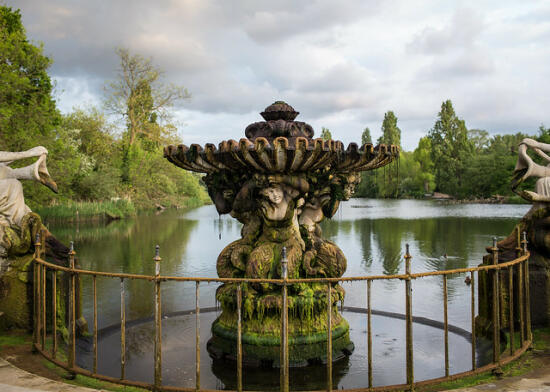 After that, it was a quick jaunt on the Central Line, from Lancaster Gate station (which has so many stairs!) to Marble Arch station, and a short walk to our dinner destination.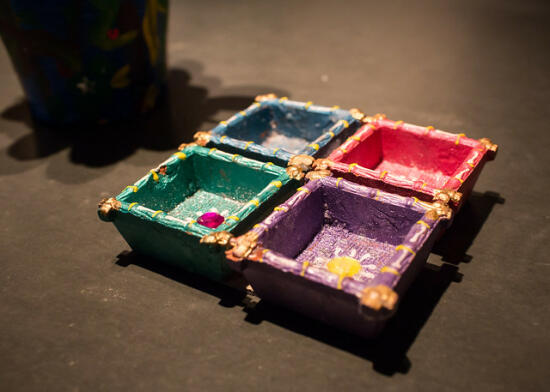 Roti Chai!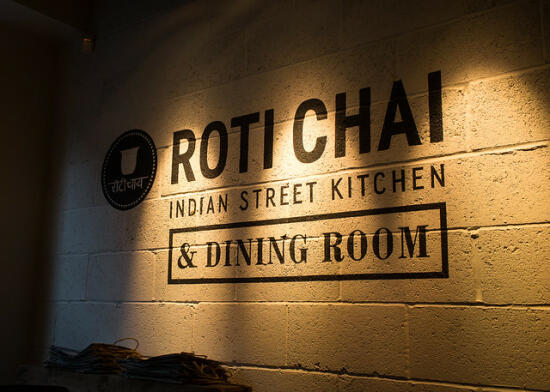 This is the kind of restaurant with a lot of little dishes, so we went a little crazy and tried as much as we could.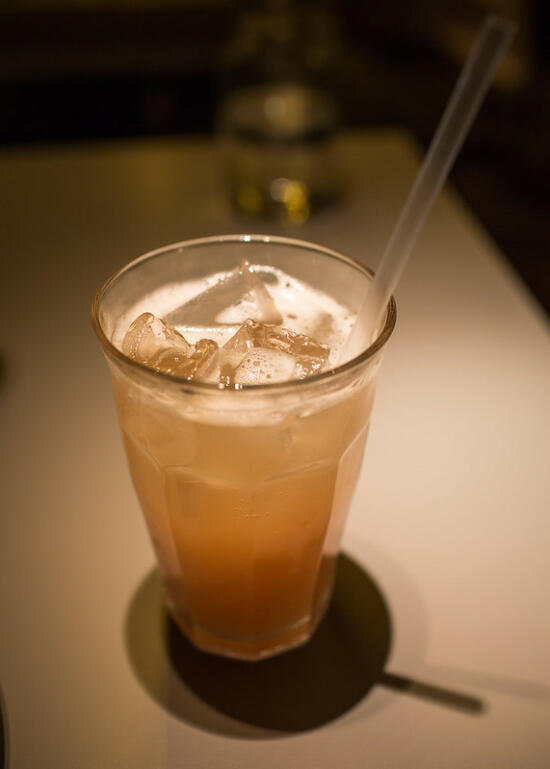 We're not really alcohol people, but luckily for us they have an awesome non-alcoholic drink list. We got the Kovalam Beach – a non-alcoholic blend of lychee, coconut, guava, and ginger ale. It was fantastic. I really wish I could figure out how to replicate it.
For food, first we tried several dishes from the "STREET" portion of the menu.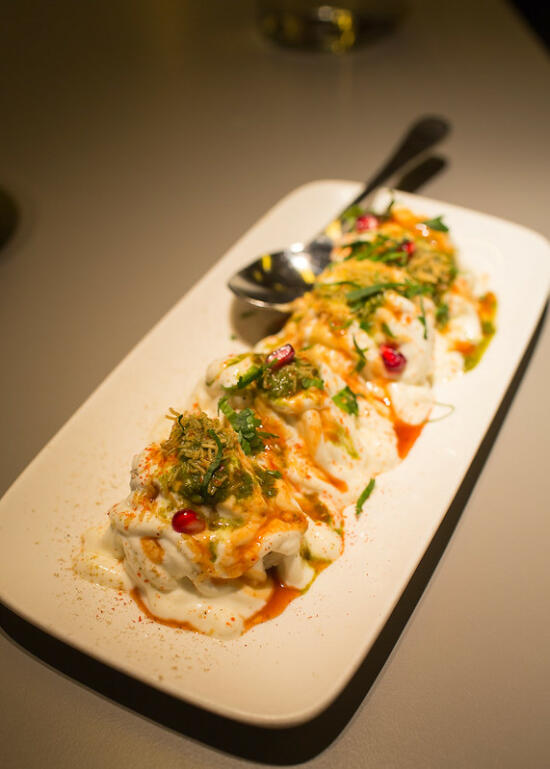 The Papri Chaat consisted of crunchy wheat crisps, potato, chickpeas, yogurt, and hot & sweet chutney. It was very delicious.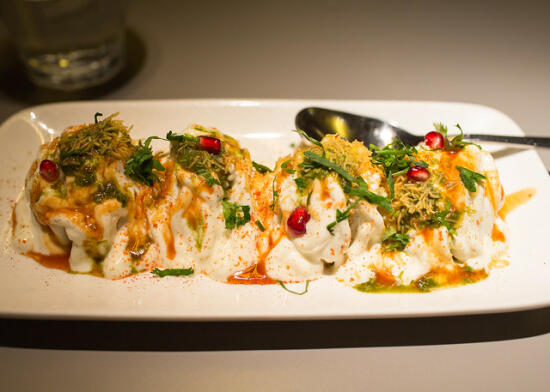 Next we tried the Parsi Chicken Farsha, which had a light masala marinade and came with with curried ketchup. It was tasty, but has the kind of heat that creeps up on you from behind.
The Imli Wings were addictive but messy, with their sticky tamarind glaze.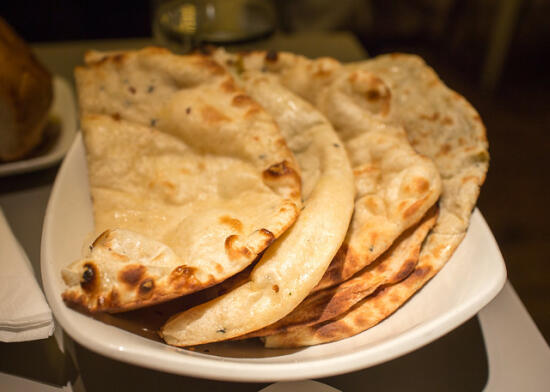 I'm a sucker for anything bread, so of course I loved their Roti.
After that we had their Maher Jhol from the "ROAD & RAIL" portion of their menu – traditional Bengali fish curry with kasundi mustard, served with rice. I only had one bite of this one, because it was OHMYGOD SO SPICY, but Son enjoyed it.
Lastly for the savory portion of our meal, was the Bun Kebab – a mini Indian-inspired lamb burger. Flavorful and delicious.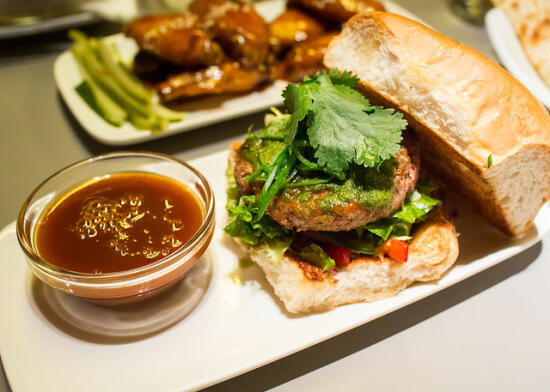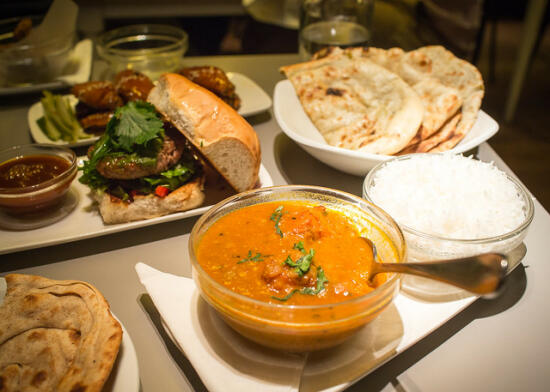 It was such an amazing meal of fantastic Indian food. We were both very happily stuffed.
But wait… can't forget dessert! We tried the Almond and Saffron Phirni – "a delicately flavored ground rice and milk dessert". It sounds like maybe not the most amazing thing ever, but it really was the perfect ending to a fantastic dinner.
Thank you, Roti Chai, for the best meal we had in London!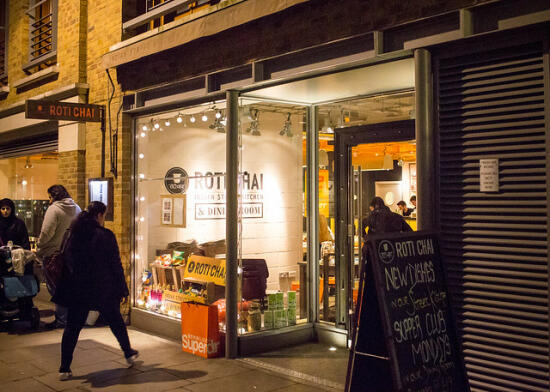 Next… we're off to Paris!