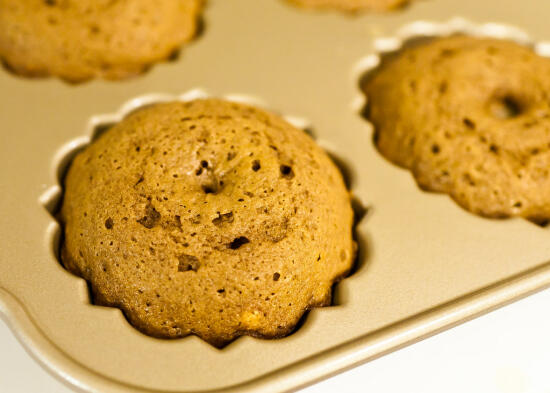 Mini bundt cakes in the pan
Coffee.
Coffeecoffeecoffee.
Cooooofffffeeeeeeee…
I have a weird sort of relationship with coffee. I like coffee. I really do. Except I can never make it to my liking at home.
Office coffee? Yes, please. Hotel coffee? Sure, why not? Starbucks? Mmmm, yes.
The coffee I make at home? Bleh. Gross. Fail. I've tried using a regular coffee maker, I've tried instant (ew), I've tried using a French press… *sigh*. I have no talent for coffee making.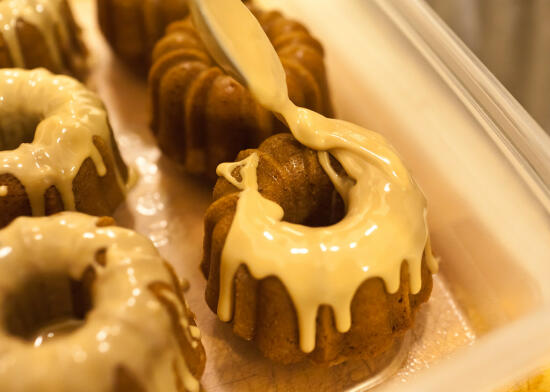 Pouring the frosting over the bundt cakes
Luckily my inability to make good coffee at home has no bearing whatsoever on whether I'm able to make good coffee-flavored baked goods. Thank goodness.
I first tried these mini espresso bundt cakes when I bought one that The Food Librarian made for the Food Blogger Bake Sale earlier this year. I couldn't stop raving about them, so when Mary replied to me with a link to the recipe she used, there was no doubt I'd be making them soon.
My little sister, who's almost as much of a coffee-lover as I am (who am I kidding, she's way much more coffee-crazy than me) graduated from college this year. So, like the loving sister I am, I baked her a box full of delicious things as her graduation present. This box included some delicious Churro Cookies, some ridiculously simple but so freaking good Peanut Butter Bacon Cookies, and, of course, these mini espresso bundt cakes.
They were a total hit, of course.
To be honest, I'm craving them right now… espresso bundt cake is an acceptable replacement for morning coffee, right?
Don't judge. Just make them. You'll see…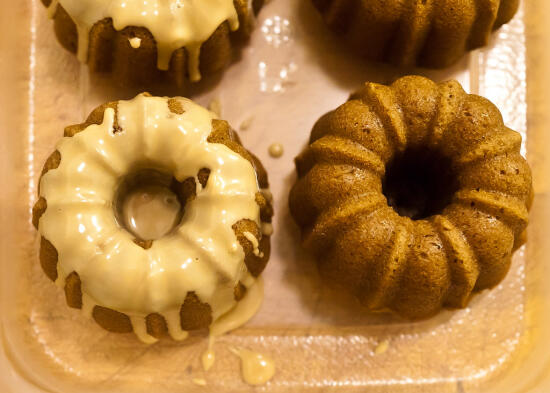 Mini espresso bundt cakes
Visit The Food Librarian for the recipe!