A week in the workaholic life of Allison…
Che xoi nuoc (mung bean-filled mochi with ginger sauce and sesame seeds)
~~~~~~~~~~
I've been under a lot of work stress lately, so Son decided I needed to take a break, walk around the park, and go play on the swings.
I may or may not have also gone down the slide a few times. 😀
~~~~~~~~~~
Breakfast, lunch, and dinner, always at the computer.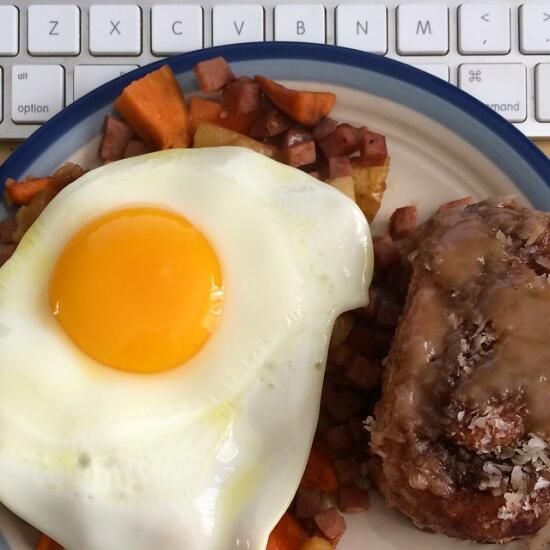 ~~~~~~~~~~
Links I've loved lately:
Truth. Don't believe anyone who tells you learning to code is easy. You're not dumb, it just takes a lot (oh my gosh so much) of practice!
~~~~~~~~~~
Weekly Wanderings posts may include affiliate links. All opinions are my own.