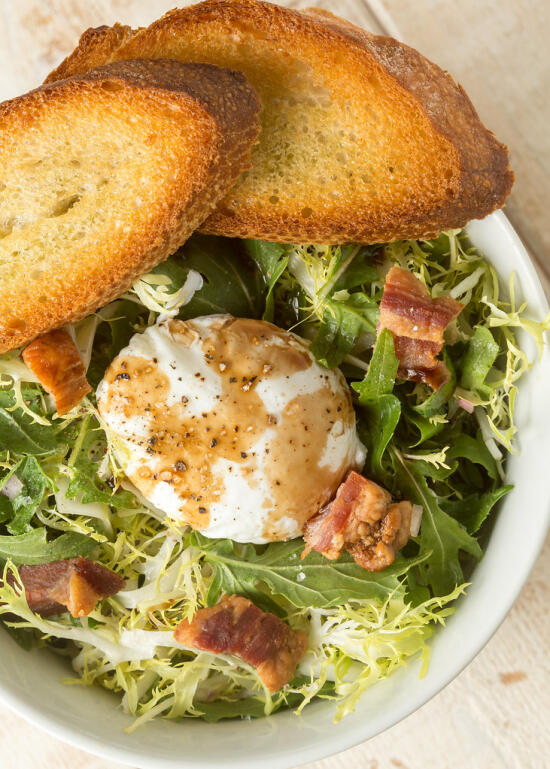 Every time we travel, Son and I always come back with a long list of foods we want to try making at home.
(Usually, that list includes every single thing we ate on our trip.)
Normally, it remains a long list, and we never actually get around to trying to cook any of the foods we had on our trip. But for some reason, this trip was different – I actually managed to replicate, or make my own version of, many of the foods we ate in Europe.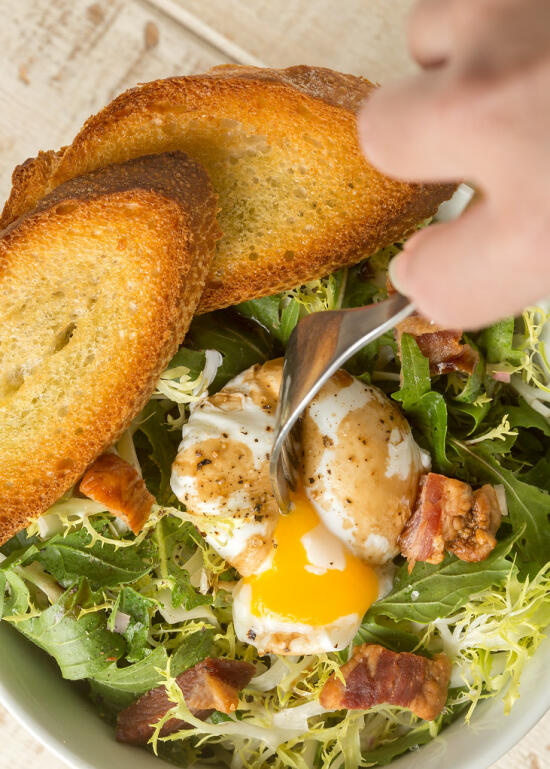 I had originally intended to post each travel post with a recipe… but let's be realistic, I'd never have written a single post if I'd had to try to cook something for every single restaurant we tried. And also, life has a tendency of getting away from me – although we're long past the London portion of the trip, there are still a good five recipes that I actually did make, that haven't made it to the blog yet!
But such is life.
The recipes will show up here and there, I imagine.
But let's start with this one: as I mentioned in the post about our dinner at Les Cocottes, I've never before been so enamored with a salad. Something so good… I just had to try it out at home!
The lovely thing about this is that it's incredibly easy to make, and quite elegant to serve. The most difficult part about this is poaching the eggs… which isn't even that hard to do! (Seriously – this was my first time ever in my life poaching eggs, and I was terrified… and then it turned out to be nothing at all.)
There's a bite from the frisée, a tang from the vinnaigrette, richness from the bacon, and creaminess from the poached eggs. Serve with some toasted baguette slices, and you've got the perfect lunch – or an excellent start to a dinner party!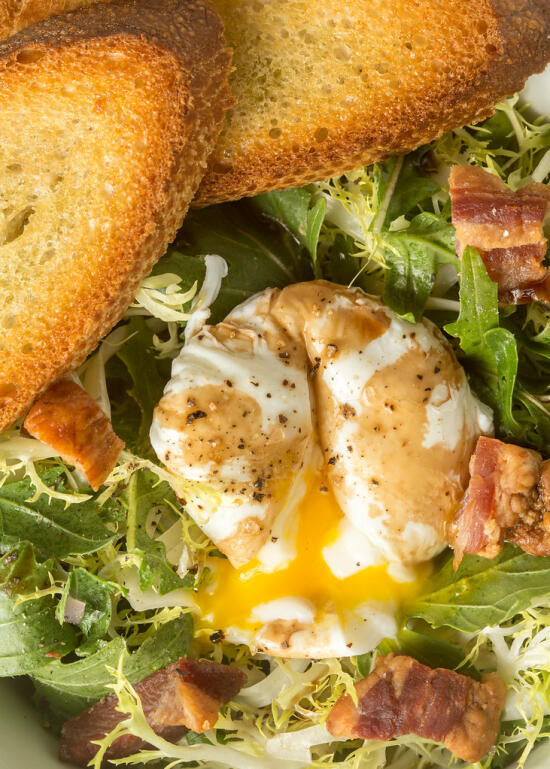 Lyonnaise Salad
Recipe from The Kitchn
Ingredients
4 cups (about 4 oz) frisée lettuce, torn into large bite-size pieces
1-2 slices thick bacon, sliced against the grain into 1/4″ pieces
1 tbsp white vinegar
2 large eggs
1 medium shallot, finely minced
1 tbsp red wine vinegar
1/2 tsp Dijon mustard
salt and pepper, to taste
Cooking Directions
Cook the bacon pieces in a small skillet over medium heat, stirring occasionally, until golden brown. Remove from heat. Transfer the bacon to a paper towel-lined plate to drain, reserving the rendered fat.
Fill a saucepan with 4 inches of water and add the white vinegar. Bring the mixture to a gentle simmer. Crack each egg into small bowl, being careful not to break the yolks. With a slotted spoon, stir the simmering water to create a whirlpool, then slide the first egg into the middle of the swirl. Using the back of the spoon, coax the whites to stay close to the yolk. Repeat with the second egg. Simmer the eggs for 2-3 minutes. When cooked, use the slotted spoon to transfer each egg to a bowl of warm water. Trim off any straggling pieces of cooked egg white.
Place the frisée in a large bowl.
Reheat the skillet with the rendered bacon fat over medium heat. Add the shallots and cook, stirring, for 30 seconds. Add the red wine vinegar and mustard and stir to combine. Stir in the bacon pieces.
Immediately pour the hot dressing over the greens and toss. Season with salt and pepper, to taste.
Divide the salad between two bowls and top each with a poached egg. Season the eggs with additional salt and pepper, if desired. Serve immediately.
Enjoy!