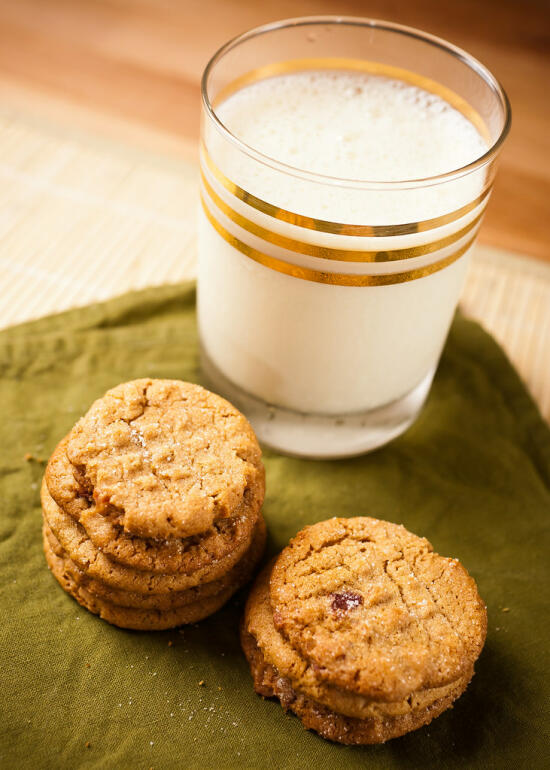 There are food bloggers, and then there are food bloggers.
There are those of us who are on top of things… who make a whole Thanksgiving dinner a month before Thanksgiving. That way we can write about all our dishes before the holiday, so our readers can make those dishes for Thanksgiving.
Those of us who already know what we're going to bake long before December, and have already tested the recipes and taken the photos before there's even a hint of December in the air.
Those people are probably already starting to think about what they'll be serving for Easter next year.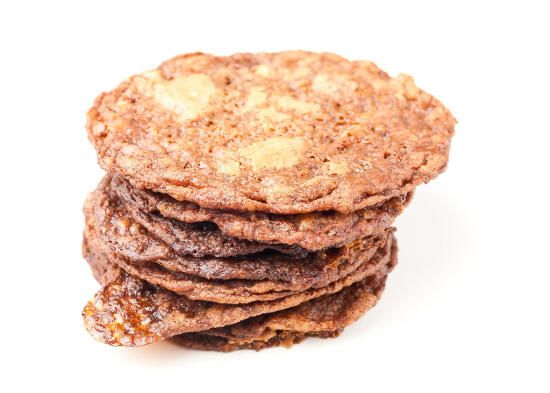 I… am most certainly not one of those people.
Heh. Yeah. Definitely not.
Holiday baking? Um… haven't even started.
Right. Gotta get on that.
I'm more the kind of food blogger who cooks for a holiday, like a normal person, and then posts about it after the fact, right about when nobody cares about that holiday any longer. Yeah, I'm timely like that.
Anyways.
I made these cookies, from Joy the Baker way back in June, but at the time I definitely didn't have Christmas on the mind. (No, these were for my little sister, who was graduating at the time.)
However, these are definitely going to make an appearance for Christmas as well. After all, these flourless cookies made my newly gluten-free grandmother tear up when she realized she could actually eat some! Yes, that totally means I need to make them again…
(Also, as a side note, if you accidentally only put in half the amount of peanut butter, your cookies will turn out very flat. Still delicious, but definitely flatter than they should be… o_0)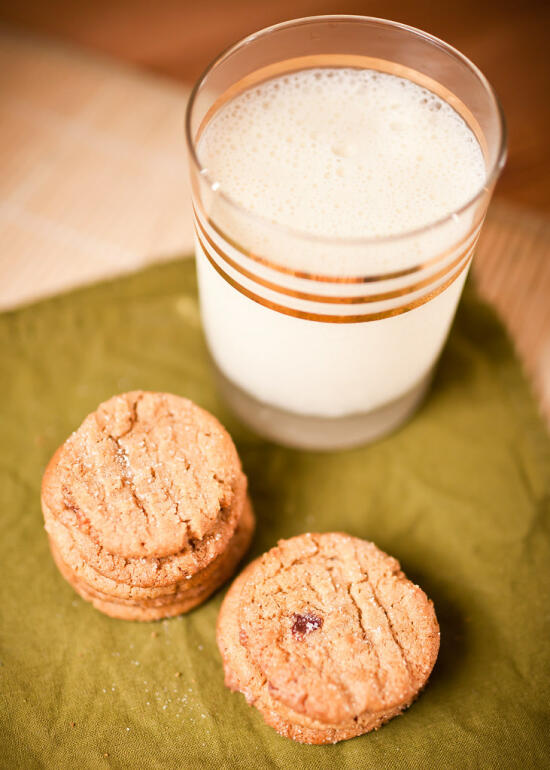 Peanut Butter Bacon Cookies
Cook Time: 10 minutes
Ingredients
1 cup

peanut butter

1/2 cup

granulated sugar

1/2 cup

brown sugar

1

egg

1 tsp

baking soda

6 slices

bacon
Cooking Directions
In a frying pan, fry up the bacon until crispy. Let cool on paper towels, and then dice into small (1/4-inch) pieces.
Preheat the oven to 350 degrees F.
Line a baking sheet with parchment paper.
Cream the peanut butter and sugars, about 2 minutes. Add in the egg and baking soda and mix for another 2 minutes. Fold in the bacon.
Roll the dough into 1-1/2 inch balls, and place 2 inches apart on the baking sheet. Flatten in a criss-cross pattern using a fork dipped in sugar.
Bake 10 minutes, then cool on a cooling rack.
Enjoy!