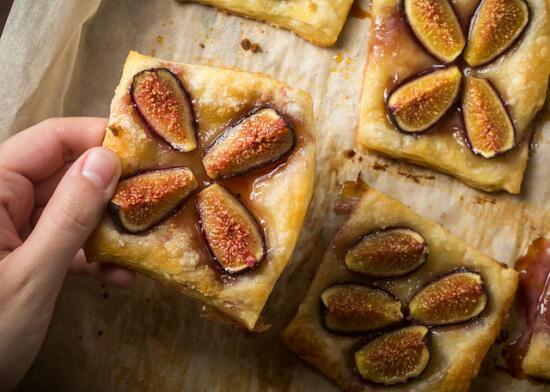 There are a lot of cool things that come from being a food blogger. One is the community – there are so many amazing people out there whom I now consider friends, that I never would have met if Son didn't have the silly idea that I should start a sushi blog eight years ago.
Another cool thing, at least for me, is discovering a world of foods outside of what I grew up with. Don't get me wrong – my parents are great parents, and did their best to feed us well (or as well as you could feed super picky kids who hated vegetables), but I think most families, like mine, have a list of foods that they do eat, and other foods that they don't.
And in the last few years, my list of "do eat" foods has expanded to include quite a few foods that, for one reason or another, I never (or rarely) ate before my 20s.
fish.
dill.
tomatoes.
pickles.
brussels sprouts.
asparagus.
eggplant.
fish sauce.
anything Vietnamese.
figs.
Wait… figs?
Okay, I did have Fig Newtons, like, all the time when I was a kid. (Also, raise your hand if you always think of Ramona Quimby when you have Fig Newtons.) But until last summer, I had never, ever in my life eaten a fresh fig (that wasn't Newtonized) before.
At the very, very end of summer last year, I got a basket of figs in my CSA box. Having never eaten a fresh fig before, I turned to my trusty list of "recipes I want to make someday" to figure out what to do with them. I came across this recipe from Sophisticated Gourmet, and a few sheets of puff pastry later, I was eating a super-simple but very delicious fig tart.
Since it was the end of fig season (and it takes me forever to get a blog post up anyways), I set aside the photos to post next year during fig season. And, well, we can all see how well that worked.
So, since I'll likely never get this post written if I keep waiting for the next fig season, here's a fantastic recipe for fig tarts!
You should totally make them next year.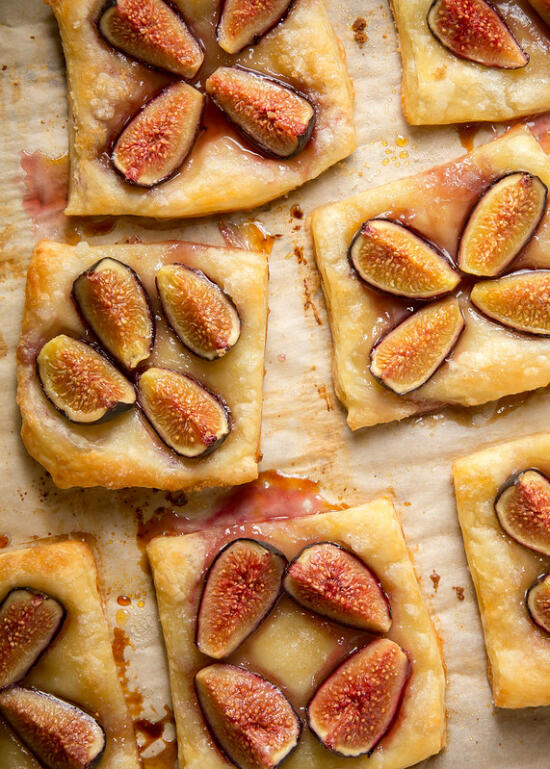 Recipe adapted from Sophisticated Gourmet
Ingredients
1 sheet puff pastry
granulated sugar (or, if you have it, vanilla sugar)
4 ripe figs, quartered
brown sugar
Cooking Directions
Preheat oven to 400°F. Line a cookie sheet with parchment paper.
Roll out the puff pastry. Cut the pastry into quarters, then place on the cookie sheet.
Sprinkle each piece of puff pastry with the granulated sugar, then top with figs.
Lightly sprinkle the brown sugar over the figs.
Bake for 15 minutes, or until the puff pastry is puffed up around the edges and golden brown.
Serve warm with vanilla ice cream, and enjoy!