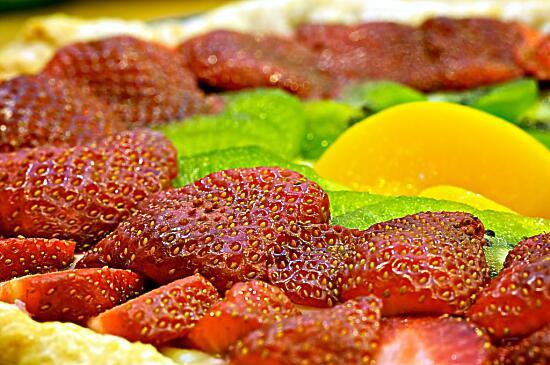 Vietnamese-Style Fruit Tart
This isn't exactly a new recipe – it's essentially this banana cream pie, except with slices of mango on the bottom instead of bananas, and topped with strawberries, kiwi fruit, and peaches. But it turned out so wonderfully well, I just had to share it with you.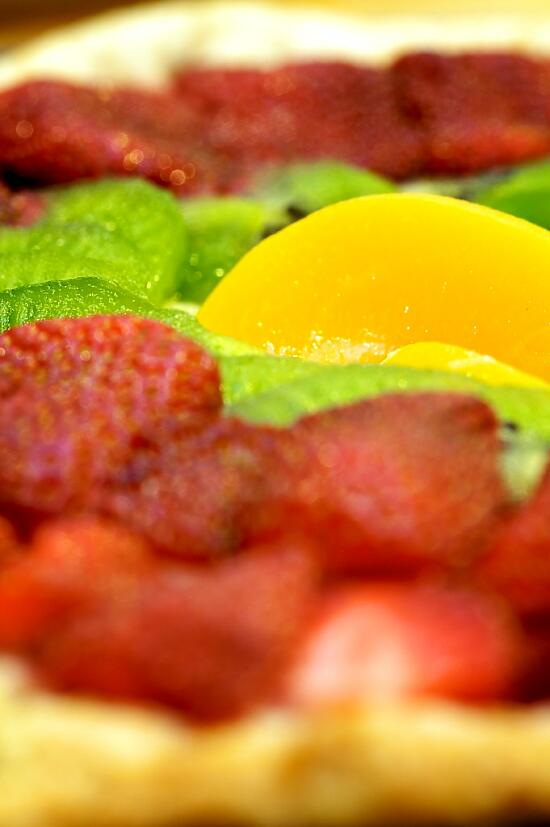 …with mango, kiwi, strawberries, and peaches.
In Son's family, and in many Vietnamese (and other Asian?) families, this type of fruit tart is traditionally eaten at all sorts of celebrations. I made this one for his mom's birthday. The verdict? Even better than the ones they used to buy from the bakeries in Little Saigon. Success!