After visiting Chelsea Stadium, we took the District Line to Notting Hill Gate, then the Central Line to Marble Arch station.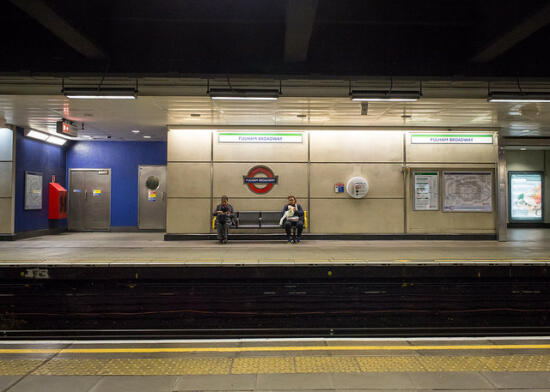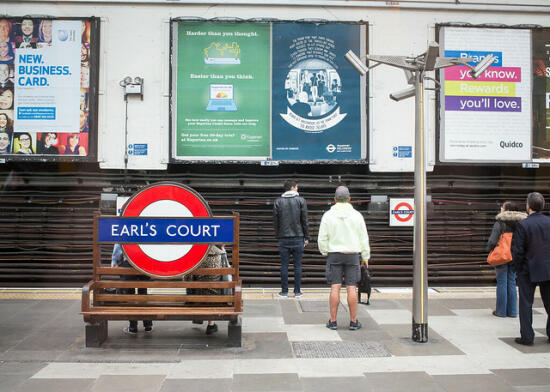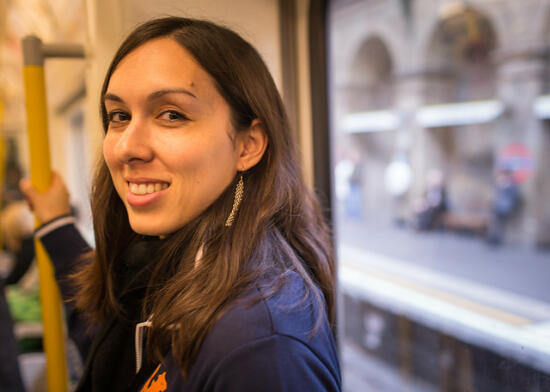 From there, we walked a few streets, in search of a restaurant Son had found online.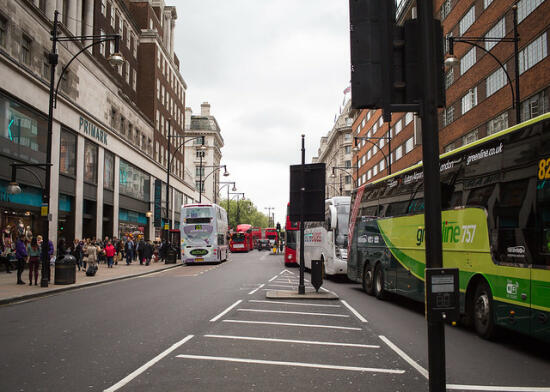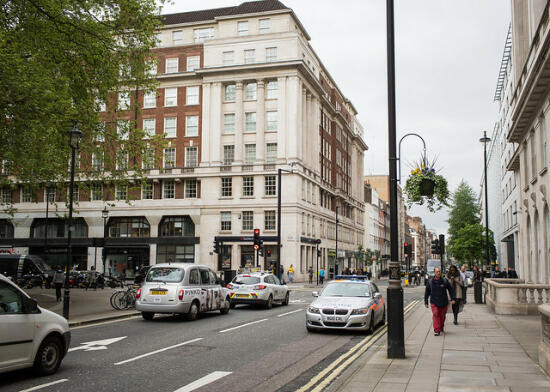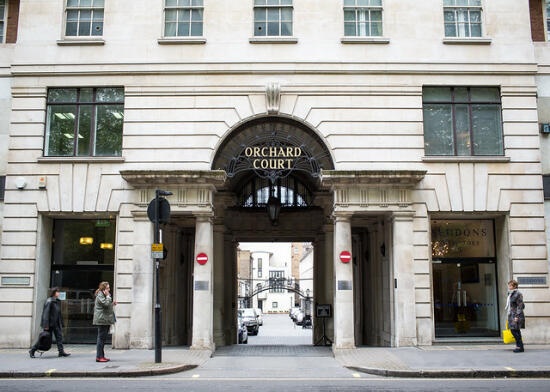 After a bit of, "wait, it should be here…," we finally found The Golden Hind.
Because you can't go to London and NOT try fish and chips at least once!
Son got the steamed cod and chips.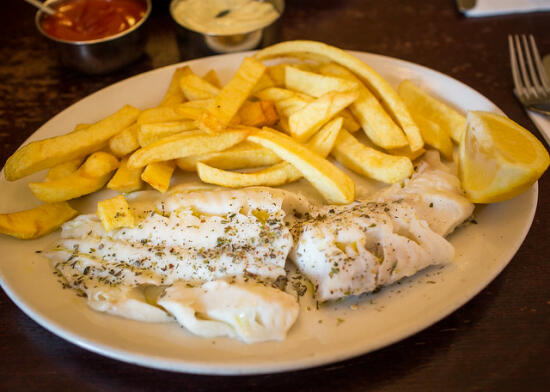 Whereas I went for the classic fried haddock and chips.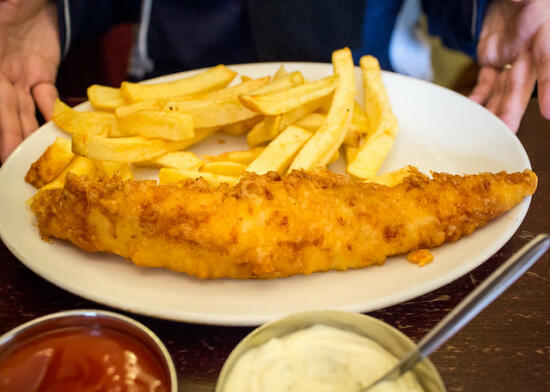 (And look, it's the jacket! So cozy.)
For dessert, we had treacle and syrup with custard, which was SO good, but so sweet.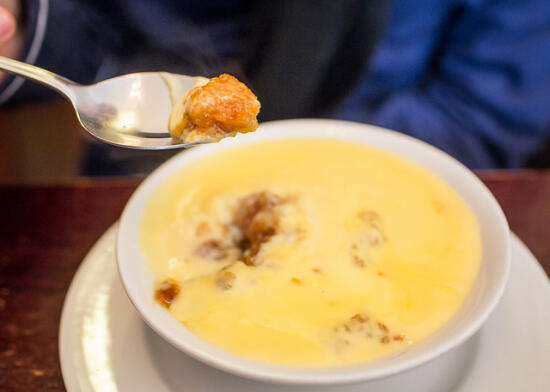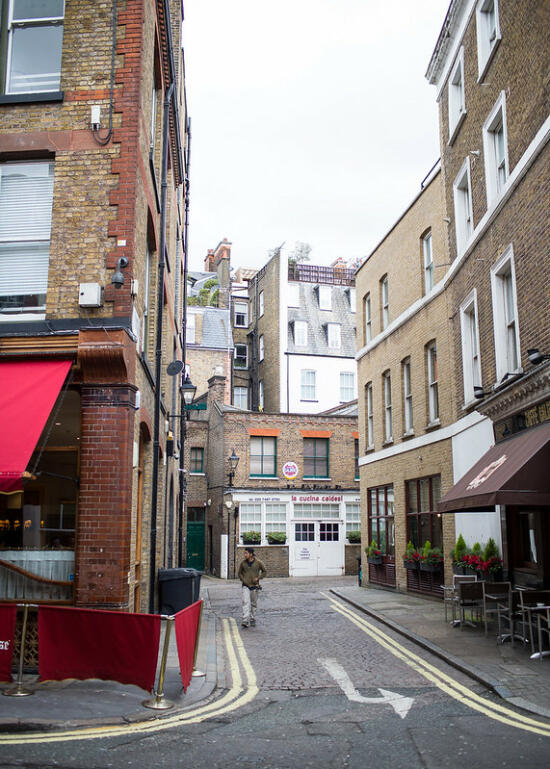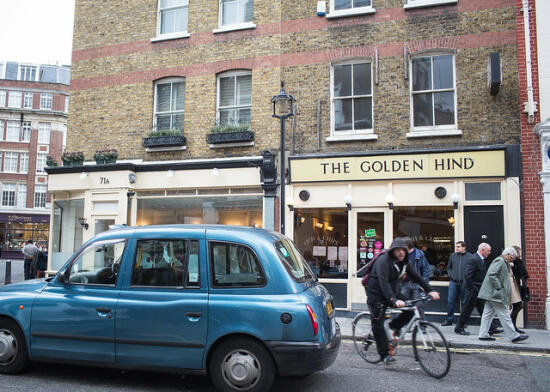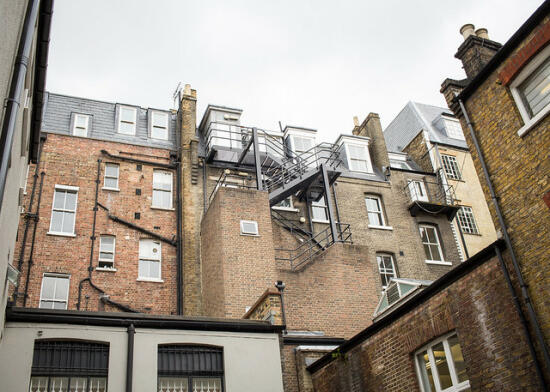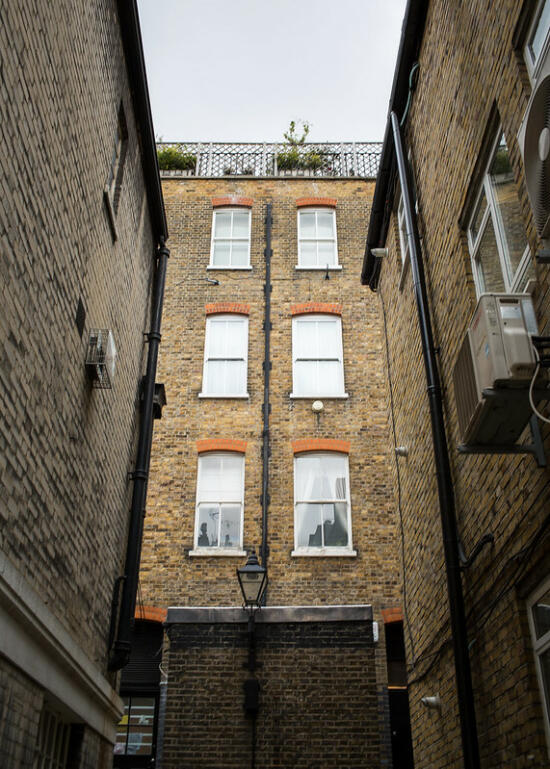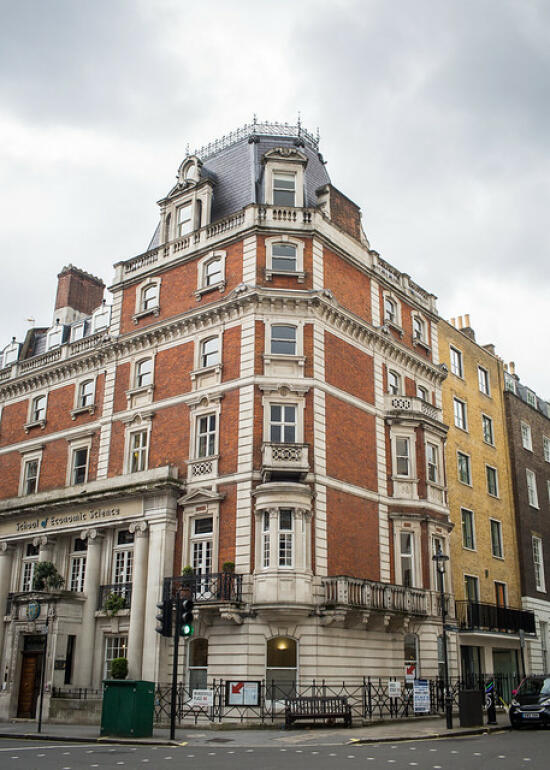 After that, it was back to the hotel for a nap (yeah, we're totally still jet-lagged), before heading out again for dinner – the best Indian food ever!