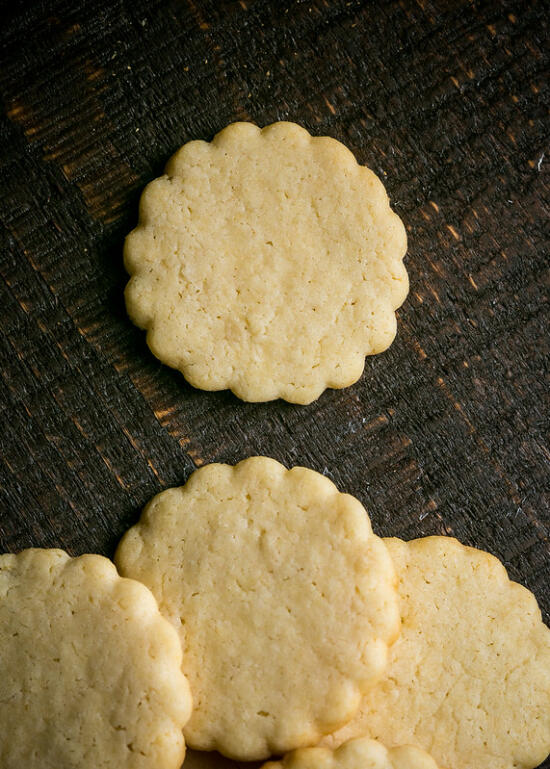 Son loves sweetened condensed milk. LOVES it. For a guy who doesn't have that much of a sweet tooth, it's kind of nutty how much he likes it.
So when I had to figure out what sort of cookies to make for this year's Great Food Blogger Cookie Swap, Son instantly went for these Condensed Milk Cookies from Jessica of JessKa's Kitchen. They're a tasty alternative to your traditional sugar cookies!
Ingredients
250g butter
3/4 cup sugar
1 14oz can sweetened condensed milk
3 cups flour
1 tsp vanilla extract
2 tsp baking powder
a pinch of salt
Cooking Directions
Preheat the oven to 325°F.
Cream together the butter and sugar.
Mix in the sweetened condensed milk.
Add the remaining ingredients, and knead together to form a stiff dough.
Roll out the dough to about 1/4″ thick (put your dough in the fridge for 30 minutes to harden a bit if this is difficult).
Cut out shapes using cookie cutters.
Place cookies on a baking tray lined with parchment paper and bake for 10 to 12 minutes, or until the bottom of the cookies is starting to brown.